One educator lost their registration for their role in the 2019 anti-government protests, while the other was accused of using 'a large amount of biased teaching materials'

In total, four teachers have lost their jobs and received lifelong bans since the demonstrations began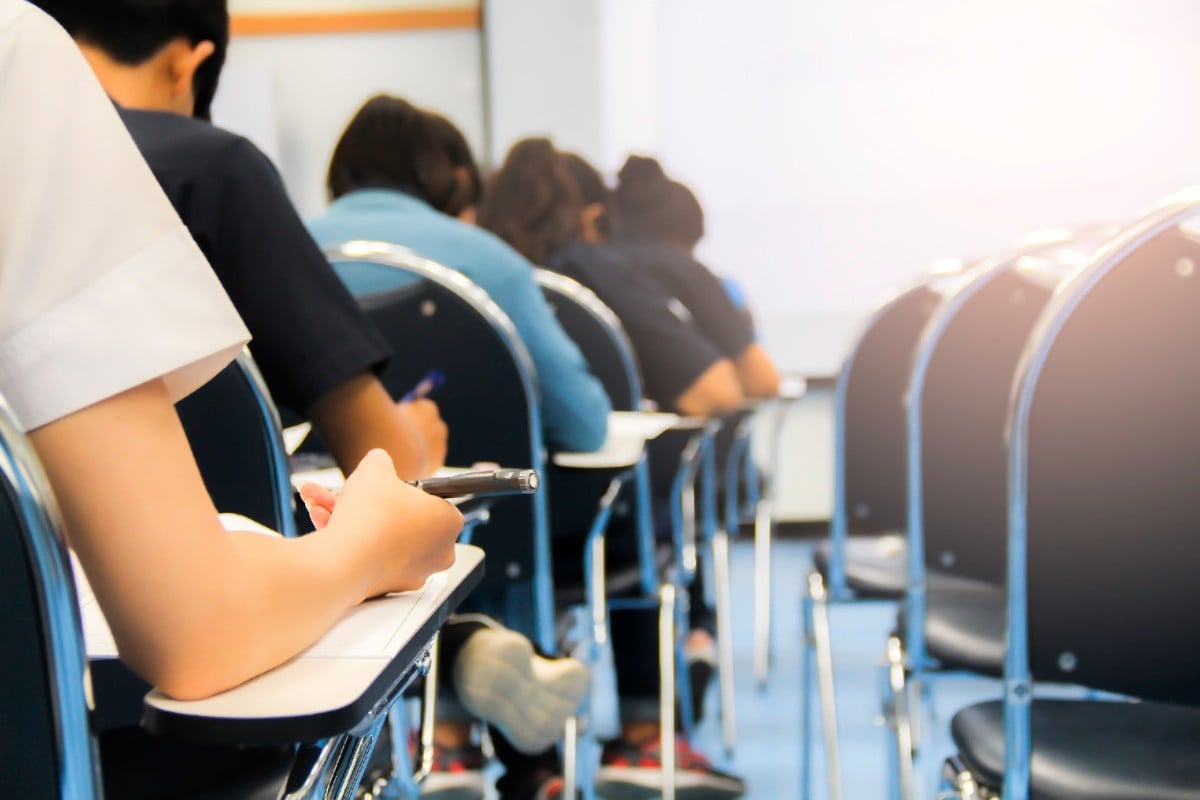 Four teachers have lost their registration since the start of the anti-government protests in 2019.
Two more Hong Kong teachers have been deregistered for life, one for their role in the 2019 anti-government protests, and the other after being accused by the authorities of "using a large amount of one-sided and biased teaching materials."
The latest disciplinary actions bring the total number of teachers deregistered since the protests began to four.
In one of the cases, the Education Bureau took issue with what it characterised as the teacher's discussion of issues in class "without support by evidence or even [using] distorted facts", while other "one-sided content" amounted to "defaming the nation and undermining students' sense of national identity".
Secondary school heads speak up against CCTV in classrooms
Two sources said the case involved a liberal studies teacher at the Lung Cheung Government Secondary School in Wong Tai Sin – the first government school teacher to be disqualified over protest-related complaints.
The bureau said yesterday the teacher had "fallen short of the society's expectations and brought negative impacts to students' learning", and that it was therefore cancelling the educator's registration.
The other teacher, meanwhile, was deregistered this month after being convicted of a crime relating to 2019's social unrest, the bureau said.
Teachers question what's acceptable in the classroom after NSL
Two other schoolteachers have been stripped for life of their teaching registrations over protest-related complaints since June 2019, one for drafting teaching materials that touched on Hong Kong independence, and the other for giving students incorrect information about the first opium war between Britain and China from 1839 to 1842.
Their cases were among the 269 complaints accusing teachers of misconduct received between June 2019 and December last year. In 160 of those cases, the teachers were suspected or confirmed to have been involved in wrongdoing, and 154 educators have already been disciplined.
ESF will not change practices under national security law
The Professional Teachers' Union said the teacher at the Wong Tai Sin school, whom it had been helping, disagreed with the bureau's allegations and had submitted a detailed response.
It said it would have no further comment, as the teacher had not formally received the bureau's notification about the deregistration and its grounds for doing so.
The union has also been helping in the appeals of the two teachers previously stripped of their registration, but it had no update on the progress of their appeal hearings.
Sign up for the YP Teachers Newsletter
Get updates for teachers sent directly to your inbox
Sign up for YP Weekly
Get updates sent directly to your inbox