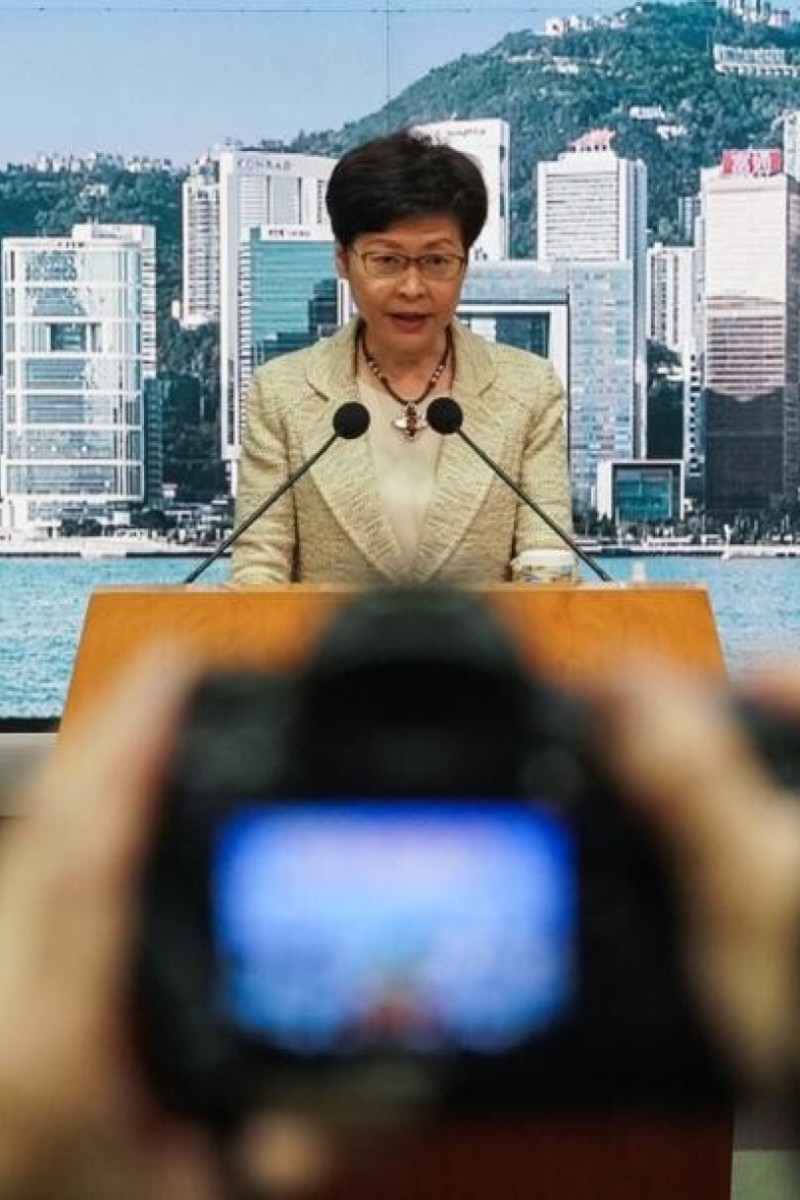 Carrie Lam said the public broadcaster can have programmes critical of the government, as long as they are 'without bias and prejudice'

There's currently no timeline in place for enacting a 'fake news' law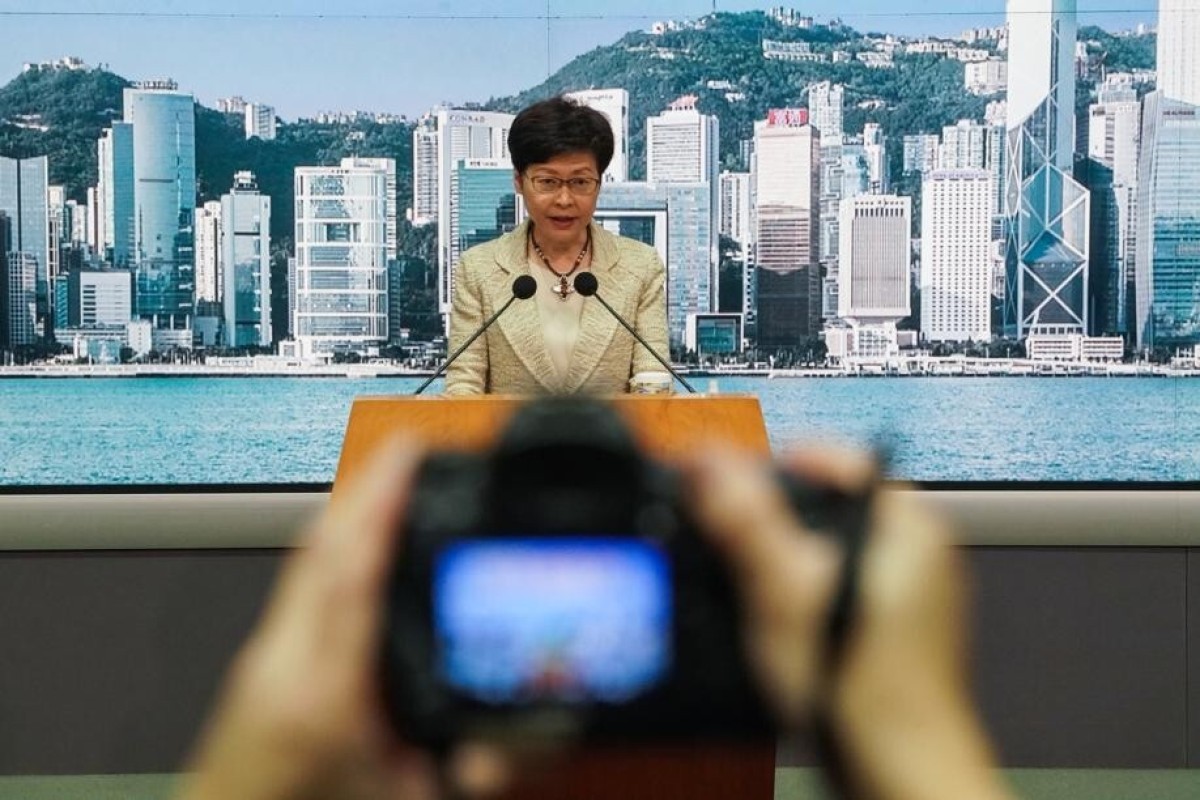 Chief Executive Carrie Lam takes questions ahead of her weekly Executive Council meeting on Tuesday. Photo: SCMP/Felix Wong
Hong Kong's Chief Executive Carrie Lam leader said public broadcaster RTHK, which has recently seen a number of staffing and programming changes, can still produce shows critical of her administration – provided it does so in an objective and fair manner.
But Lam declined to comment on RTHK's decision not to renew the contract of journalist Nabela Qoser, known for her confrontational questioning of officials, and to begin deleting shows older than 12 months from its online platforms, including YouTube.
The moves have prompted some to question if the government is trying to rid RTHK of employees and shows deemed too critical of government policy, while crafting a new role for the broadcaster: staunch administration supporter.
Carrie Lam says Hongkongers lack national identity
Lam rejected that notion at her Tuesday press briefing.
"Nobody has given RTHK a new role. RTHK has been performing the role of a public broadcaster and it should continue to perform that role properly, as a public broadcaster which is objective, fair and, of course, supports the Hong Kong Special Administrative Region," she said.
"That doesn't mean RTHK can't have programmes that also criticise the government, but it has to be done in an objective and fair manner, without bias and prejudice."
Lam, however, declined to comment specifically on the broadcaster's latest moves, saying the director of broadcasting was responsible for those internal decisions, and she had no part to play.
RTHK's headquarters in Kowloon Tong. Photo: SCMP/May Tse
"RTHK is both a government department and a public broadcaster … It has to operate under the charter signed between RTHK, the government and the [Communications] Authority," Lam said.
"How RTHK's senior management performs on the matters you have mentioned is not a matter for the chief executive, I am sure that the senior management will operate in accordance with the charter, and the mission of RTHK."
Patrick Li Pak-chuen, a career civil servant, replaced veteran journalist Leung Ka-wing as director of broadcasting on March 1. RTHK has since axed at least three shows deemed biased or inaccurate, with some staff members saying they were now self-censoring so their own programmes might avoid the same fate.
Textbook with soldier Mickey Mouse sparks controversy
The broadcaster has also attempted to pull from awards consideration content created by the previous regime.
Qoser, who previously worked with other media outlets such as TVB and Ming Pao Daily, became known for her rapid-fire, often blunt, questioning of officials over their handling of the city's anti-government protests in 2019.
While praised by many, her confrontational approach was also denounced as rude and biased by critics, particularly those from the pro-establishment bloc.
Secondary school heads speak out against installing CCTV in classrooms
Separately, Lam was asked if she had a timetable in place for enacting a "fake news" law to combat the spread of misinformation, a trend she said had increased during the protests in 2019 and the coronavirus pandemic.
Lam said she did not, as much research still needed to be done on how foreign countries handle the matter.
Sign up for the YP Teachers Newsletter
Get updates for teachers sent directly to your inbox
Sign up for YP Weekly
Get updates sent directly to your inbox