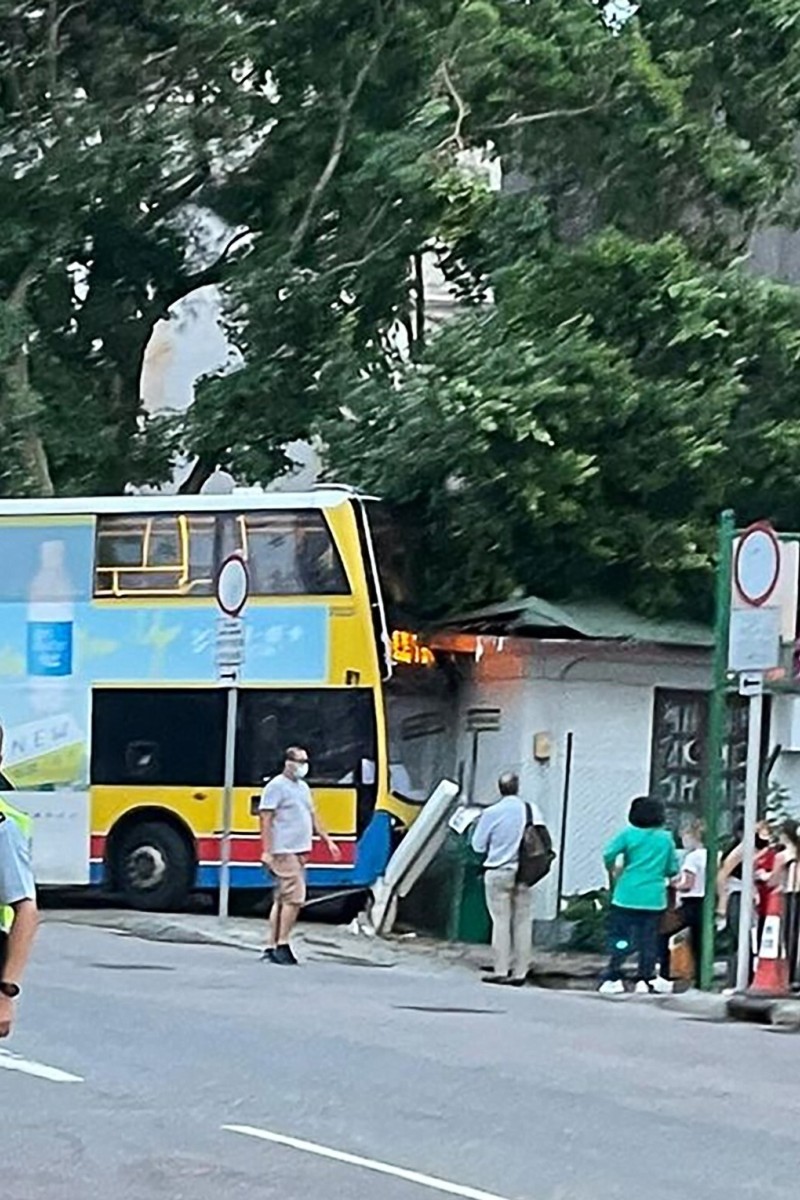 The branch in Stanley has been in operation since 1937 and has been dubbed a building of 'special merit'

A double-decker bus hit a motorcyclist, then ran into the historic building, damaging its front entrance
The government will repair Hong Kong's oldest post office in service, a day after a double-decker bus crashed into a motorcyclist and ran into the historic building. Photo: Facebook
On Wednesday, a double-decker bus hit a motorcyclist, and then ran into the oldest post office in service. Hong Kong authorities have said they will repair the historic building.
A police spokesman said the bus hit a motorcyclist at about 6.30pm on Wednesday. The bus ran into the front of the 84-year-old Stanley Post Office, damaged it. It also knocked down a tree and the railings by the road.
The bus crash damaged the post office's front entrance, and also broke some of the wooden beams on roof, and damaged a postbox outside the building.
Stories behind the names of Hong Kong's strangest street foods
The motorcyclist, 38, suffered head, chest, and leg injuries, and the 57-year-old bus driver had leg injuries.
According to a statement from the Hongkong Post on Thursday, Stanley Post Office will be closed until authorities can decide how to fix the damage. Until the post office is reopened, a postbox has been set up outside, and a mobile office will offer services such as giving out coronavirus testing kits.
The statement said that there was no risk of the post office collapsing.
5 spots in Hong Kong and what their names mean in Cantonese
Stanley Post Office first opened in 1937, but in August 2007, major work was done to preserve and bring back the original design of the building.
At that time, they reinstalled an original vending machine that people used to buy stamps. They brought back a cast iron postbox with a "GR" design, which stands for the name of Britain's King George VI. They repaired parts of the windows with the "GR" design, too.
In 2009, the Antiquities and Monuments Office (AMO) gave the Stanley Post Office a grade two rating for conservation. According to the AMO website, this means that the building is of "special merit", so the government should work to preserve it.
Sign up for the YP Teachers Newsletter
Get updates for teachers sent directly to your inbox
Sign up for YP Weekly
Get updates sent directly to your inbox