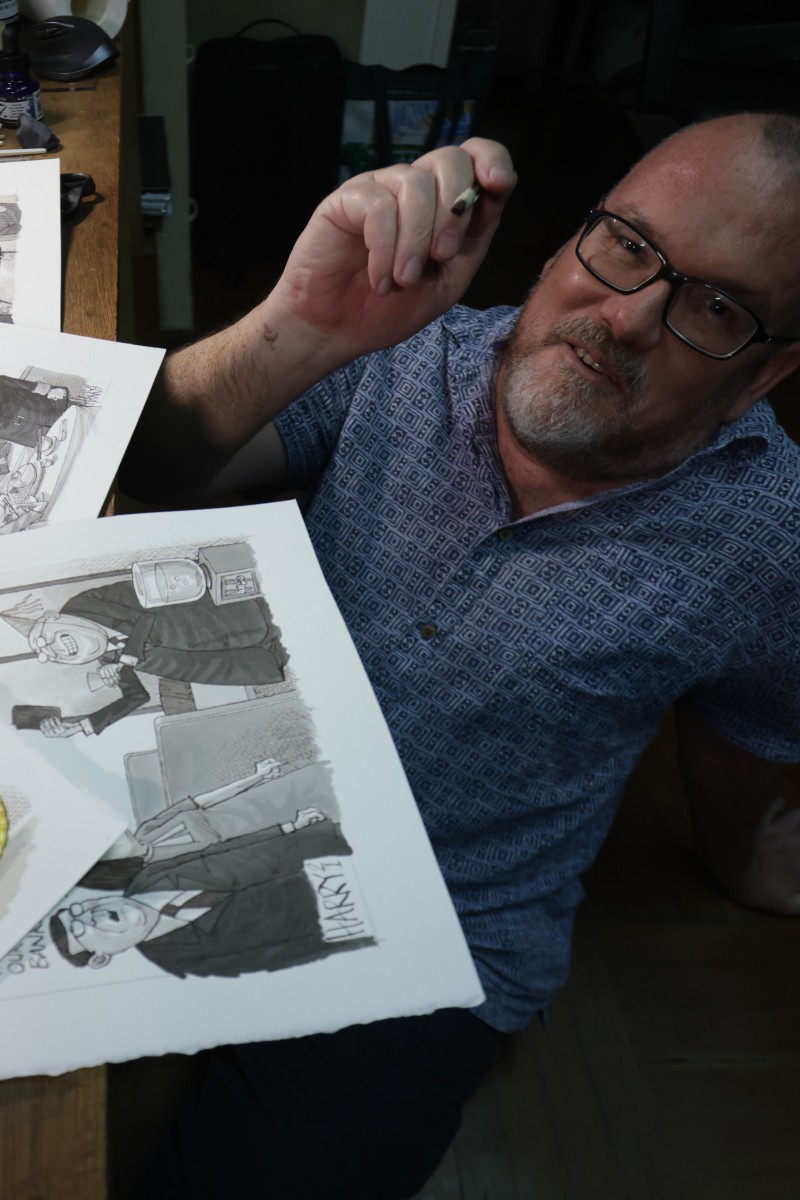 SCMP's political cartoonist Harry Harrison' new book covers the last six years, from the Hong Kong protests to the coronavirus
'Add Ink: Cartoon Chronicles of Life in Hong Kong' marks two decades of the artist's daily cartoons for the newspaper

Through his work, Harrison comments on politics, social unrest, news stories and more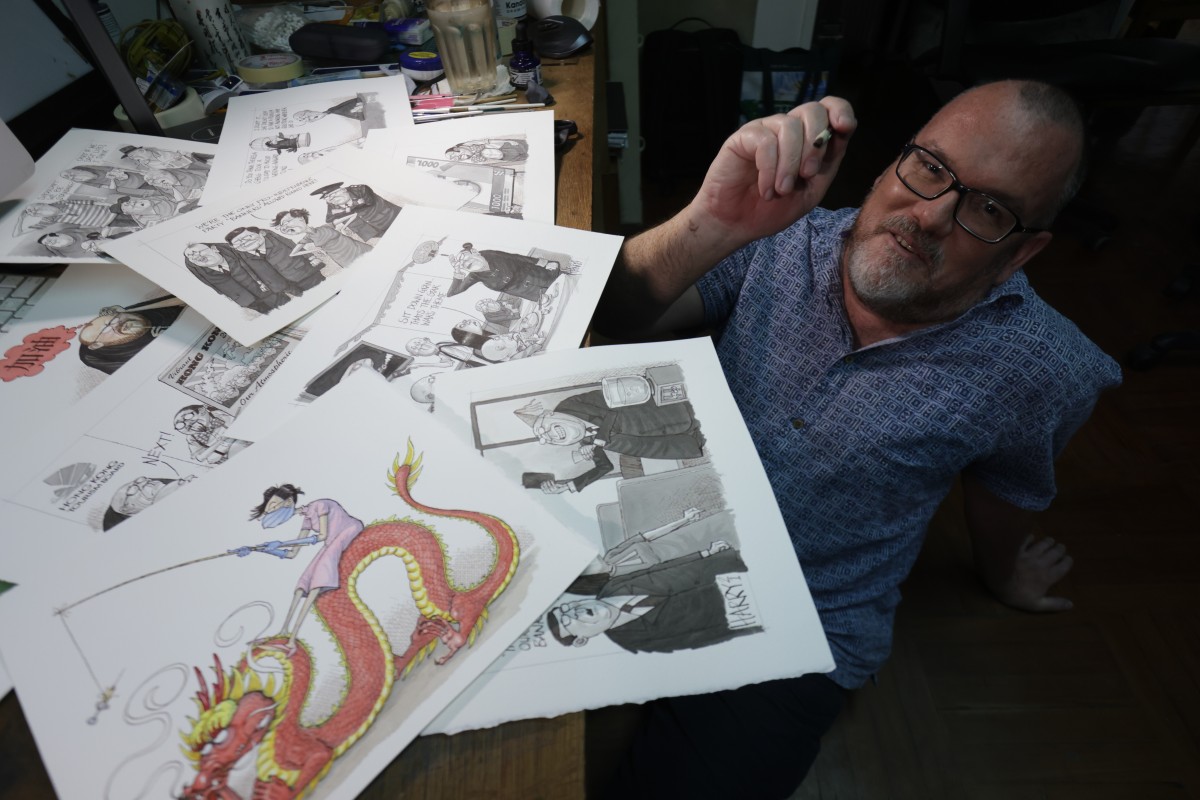 News and art combine in Harry Harrison's cartoons. Photo: SCMP / May Tse
Political cartoonist Harry Harrison today released a new book of 150 cartoons from the last six years. Add Ink: Cartoon Chronicles of Life in Hong Kong marks his two decades of working at SCMP's daily cartoonist, and the cartoons cover everything from Occupy Central in 2014 through to the 2019 protests, the arrival of the pandemic, and the passing of the national security law.
You may be familiar with Harrison's work from our Hot Topics column. We often choose a piece related to the issue being discussed and ask you to explain its relevance.
The cartoons often examine a current news story. Image: SCMPThe new book contains chapters on local politics, the social and economic aspects of Hongkongers' daily lives, business in the city, and global events, including former United States president Donald Trump's term in office, viewed through a Hong Kong lens.
"It has been like a roller coaster, depending on what's happening in Hong Kong," said Harrison, 59.
Harrison drew his first cover cartoon for SCMP a week after the handover in 1997 and since 2001, his work appears every day in the newspaper in "Harry's View".
His work pokes fun at the rich, powerful and famous, as well as everyday situations in Hong Kong.
Harrison tracks the daily news closely, but often gets his ideas from walking the city's streets. It is his understanding of the unique characteristics of Hong Kong society – from the quirks of politicians to the elderly women collecting cardboard on trolleys – that often delights readers.
Four journalists who made a difference to the world
Familiar characters in his cartoons over the years include his pandas, to represent the Chinese government, and two elderly men discussing Hong Kong affairs, with a caged bird above them.
Both men are based on real people. Mr Wong, usually dressed in a sleeveless singlet, is based on a night watchman from the building on Wellington Street where Harrison had his first studio. The two sometimes had dim sum together.
The other character, Mr Lee, is based on a man who regularly rode the ferry to Lamma Island to practise speaking English with the foreigners living there and was "interested in everything".
Harrison said his aim is to draw something that resonates with people.
"I like to get something in that has a bit of humour but makes people think. Either they think I'm wrong or think I'm right," he said.
Add Ink is available from bookshops across the city and from the SCMP website for HK$280.
Sign up for the YP Teachers Newsletter
Get updates for teachers sent directly to your inbox
Sign up for YP Weekly
Get updates sent directly to your inbox