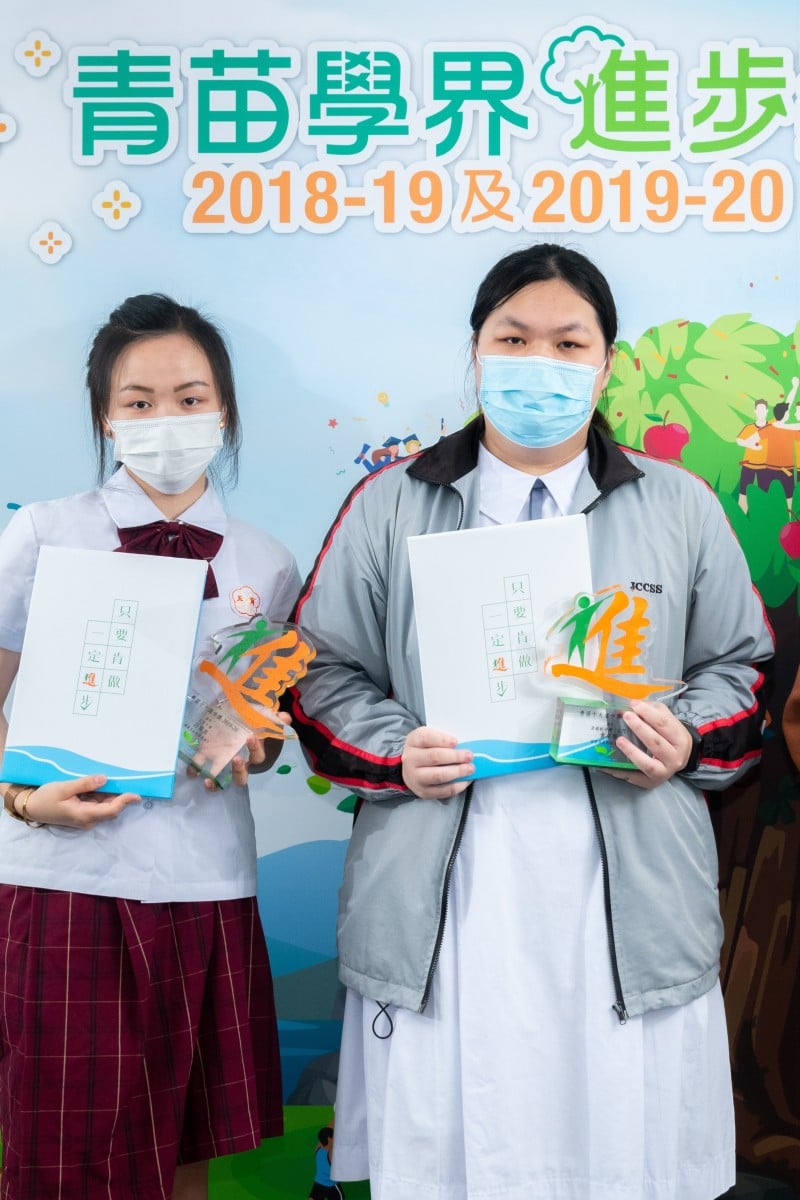 Hong Kong's Youth Arch Student Improvement Awards celebrate students who worked to improve themselves
10 teens were recognised for their ability to overcome challenges at school and in their personal lives

Winners overcame injuries and the pain of being bullied to become better students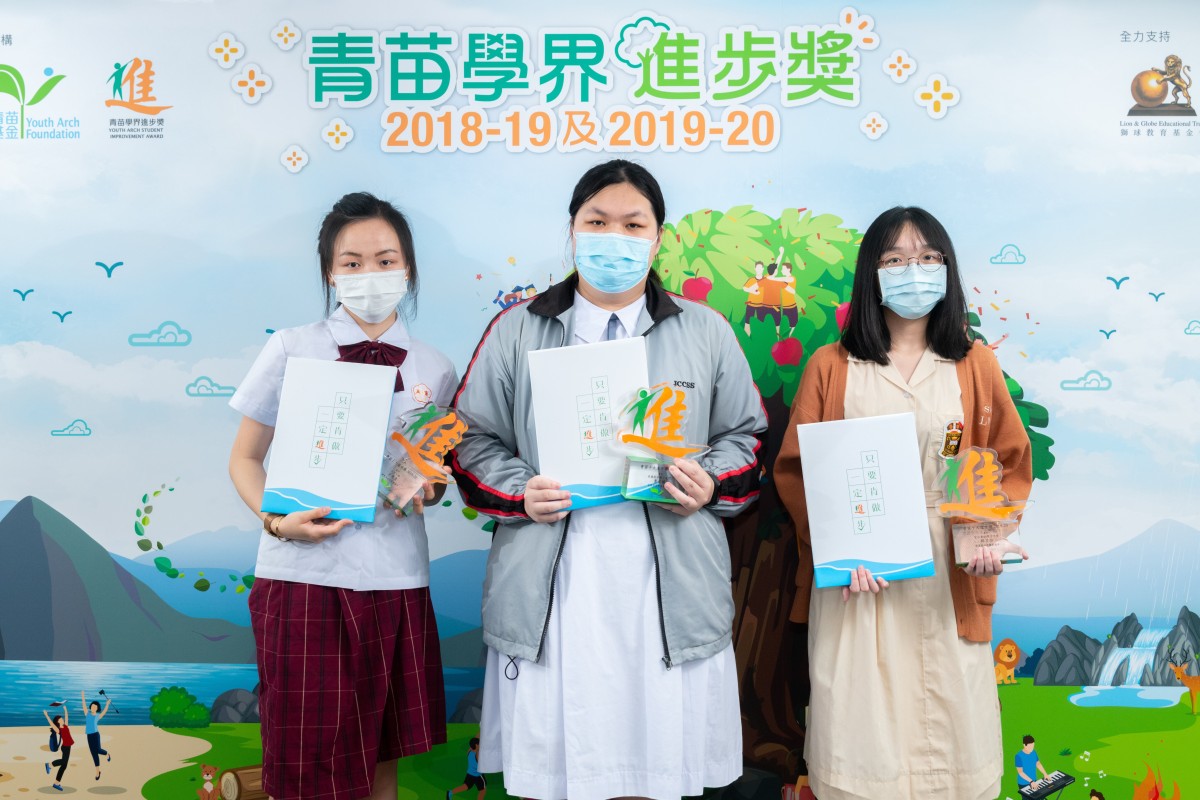 Hui Wai-nam, Wong Cheuk-mei and So Sze-yi were just some of the winners of this year's award. Photo: Handout
In a ceremony on May 15, this year's Youth Arch Student Improvement Award recognised 10 Hong Kong students who have worked hard to improve at school and outside.
One of the winners, Kong Yuen-ying, a 15-year-old from St Rose of Lima's College, had a neck injury that hurt whenever she sat down. During online classes, she had to lie down every few hours.
As she was a DSE candidate this year, she even had lie down while studying, and wore a neck brace for the exams. Her resilience impressed her teachers.
Why student unions are necessary
"A positive attitude is key to facing obstacles. It will help you to be brave and keep fighting," Yuen-ying said.
Now, she wants to become a teacher to inspire other students to work hard, even when life is tough.
Hui Wai-laam, 17, a student from Ng Yuk Secondary School, used to dance all night with friends. She ignored her family and studies, until her mother sat down to talk seriously to her one day. "She suddenly knelt down in front of me, as she started crying and begging me to study," Wai-laam said.
"I realised that I wasted a lot of time and needed to change my mindset to find my direction in life."
Signs of study burnout and how to avoid it
She began focusing on her studies, and repaired her relationship with her mother. She now hopes to become a music teacher to help others find their purpose.
So Tsz-yi, 18, was bullied at primary school. When Tsz-yi first started at SKH Lui Ming Choi Secondary School, she was scared of meeting new classmates. She skipped a lot of classes and had to repeat Form One.
However, when she started again, she was able to make a few friends in her class. They were very supportive and helped her overcome her fear of school.
Sign up for the YP Teachers Newsletter
Get updates for teachers sent directly to your inbox
Sign up for YP Weekly
Get updates sent directly to your inbox