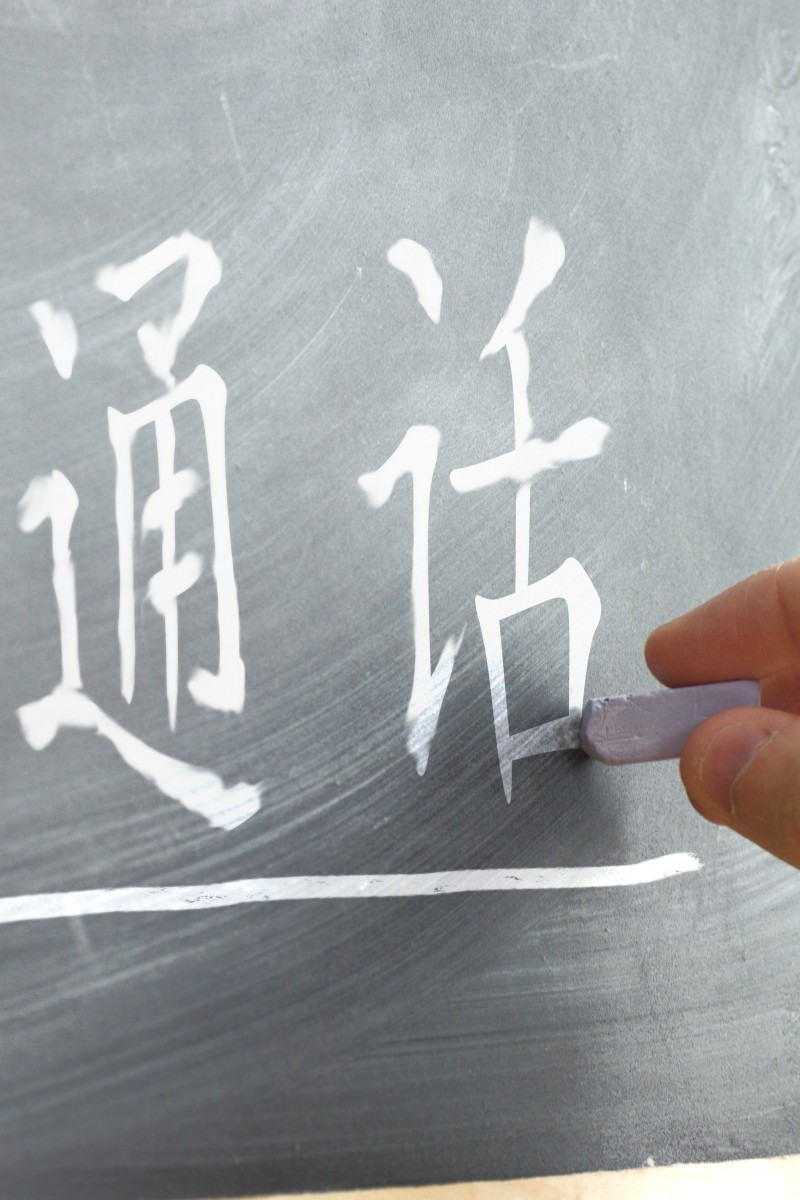 A new report on language in the Greater Bay Area suggested simplified Chinese be granted legal status in the city

Teachers have said that students already learn Mandarin, as well as Cantonese and English, and don't see a need for simplified characters
China's Ministry of Education said Hong Kong should put more emphasis on students' Mandarin learning.
A new report from China's Ministry of Education proposes that Hong Kong schools should incorporate Mandarin into the local testing system for primary and secondary students.
The latest report on the language situation in the Greater Bay Area (GBA) also suggested simplified Chinese be granted a legal status in the city, while language policies in Hong Kong and Macau should be enhanced to strengthen national identity.
But educators in the city on Wednesday raised questions over the feasibility of the suggestion by the ministry, arguing that Mandarin was already being taught and that teachers needed to be better equipped.
Is Cantonese in danger of dying out?
Using Mandarin to replace Cantonese as schools' main language and introducing simplified Chinese in classrooms has been a controversial issue among educators, parents and students, with many local schools using Cantonese and traditional Chinese for years.
Although most students in primary and secondary school have already been learning some Mandarin under the city's language policy since the handover from Britain to China in 1997, it is currently not part of the local university entrance exam system.
In 2018, city leader Carrie Lam Cheng Yuet-ngor told lawmakers it was a "non-issue" when it came to replacing Cantonese with Mandarin at public schools, adding that the government had no plans to change its policy on language education.
Many have advocated for preserving Cantonese, and traditional Chinese writing, as Hong Kong's mother tongue.
Concern groups and academics have also advocated preserving Cantonese as the city's mother tongue, as more people in Hong Kong have picked up Mandarin over the past few decades.
"Policy wise, Hong Kong should perhaps suitably include Mandarin education as part of its exam and assessment system and achieve coherence in primary, junior secondary and senior secondary levels,"
Professor Guo Xi, of Guangzhou University, said during a Ministry of Education press conference.
A team at the university wrote the report in collaboration with the State Language Commission, a statement from the ministry said.
Here's why you should stop giggling at a non-Chinese person speaking Cantonese
The newly released study covers the bay area, which includes Hong Kong, Macau and nine Guangdong cities, and which Beijing wants to turn into a technological and financial powerhouse by 2035 to rival Silicon Valley.
While the usage of Mandarin has increased in Hong Kong and Macau, Cantonese usage remained predominant, Guo noted, while stressing the importance of "constructing a harmonious language situation in the GBA".
But some teachers at local schools raised concerns over the report.
Should Chinese lessons be held in Mandarin instead of Cantonese?
"Parents and students in Hong Kong may be concerned about the suggestions," said a veteran secondary school teacher. "Students are already learning Mandarin, and I don't feel there is an urgent need for them to learn simplified Chinese."
Another secondary school teacher said it wouldn't be possible to implement major changes like this soon, as there are too many factors that need to be considered, such as whether teachers are qualified.
An Education Bureau spokeswoman, while not commenting on whether it would adopt the suggestions in the ministry's report, said the importance of Mandarin had already been demonstrated through lessons and other activities in the city's primary and secondary schools, and that the government had been promoting exchange trips to the mainland to improve the effectiveness of students' lessons.
Sign up for the YP Teachers Newsletter
Get updates for teachers sent directly to your inbox
Sign up for YP Weekly
Get updates sent directly to your inbox