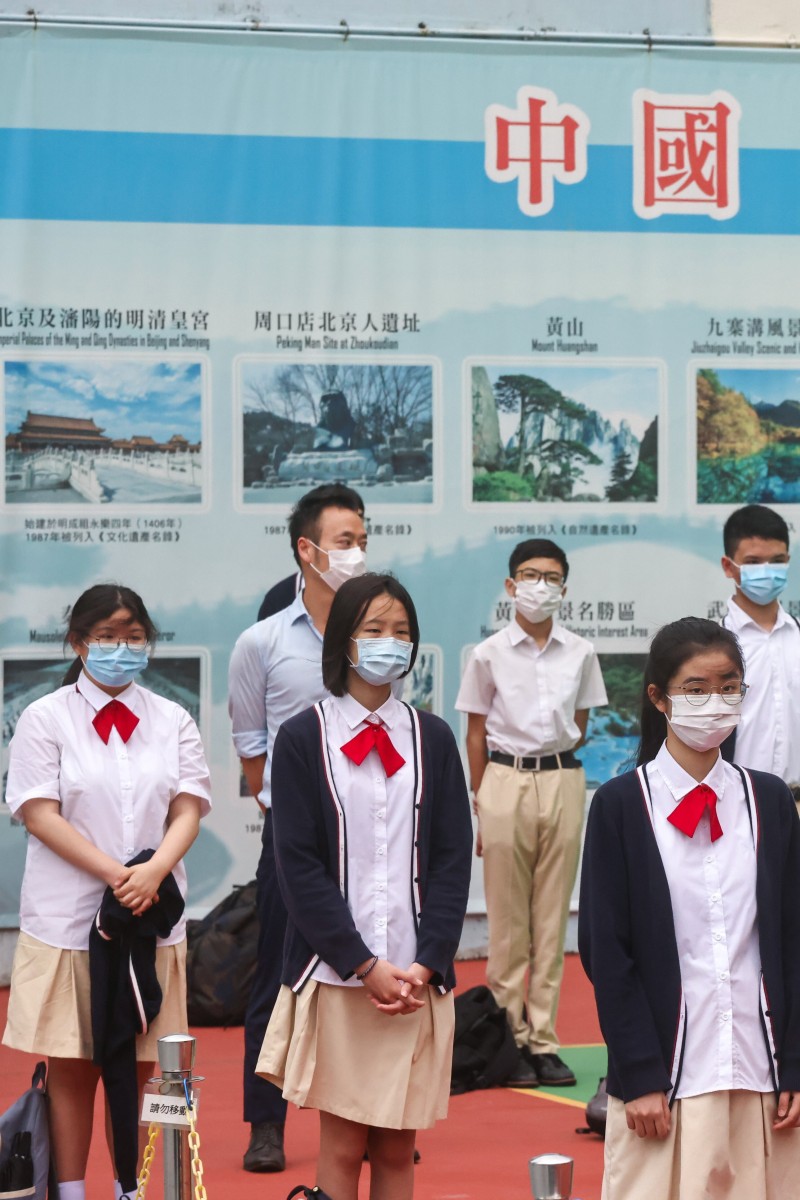 In a new survey, 80 per cent of kindergartens, primary and secondary schools polled had concerns about teaching the subject correctly

The Education Bureau should hold more sharing sessions and provide more teaching materials and training opportunities, teachers said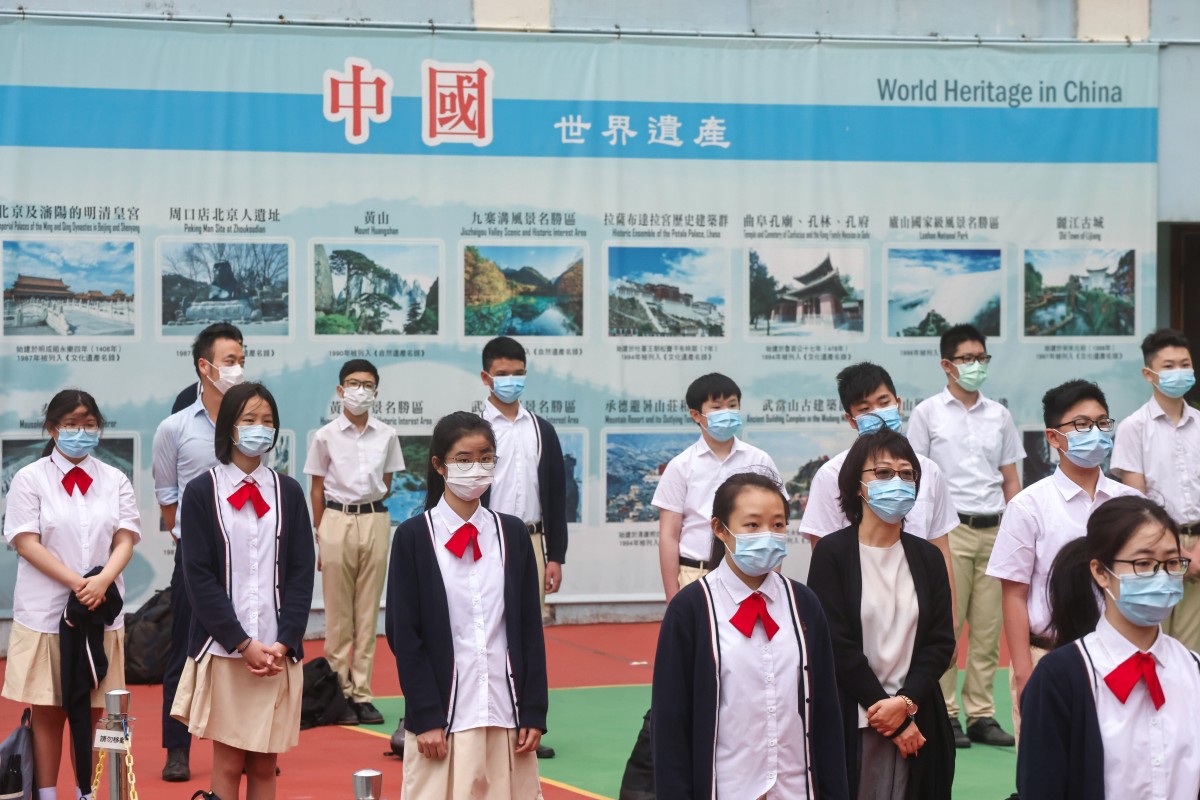 Teachers say they are concerned about how to implement new national security education guidelines, adding that they hope they will receive more training on the matter. Photo: SCMP/ K.Y. Cheng
Teachers are calling for time and training after a new survey found nearly 80 per cent of schools in Hong Kong said new national education guidelines are very difficult to implement.
The survey of 218 schools, which was released on Sunday by the pro-government Shine Tak Foundation, found that a little more than half of the kindergartens, primary and secondary schools they polled were ready to teach national education.
Some students may be leaving because of the NSL
"We noticed that almost 80 per cent of the schools said there is a certain level of difficulty in teaching national security education," Tong Sau-chai, the charity's executive vice-chairman, said. "Among the reasons for this could be a lack of understanding of the subject matter, or that they may need more time to read up on the new syllabus framework provided by the Education Bureau."
"And of course there is also a portion [of teachers] who are worried they may be teaching the wrong thing," he added. "We hope the bureau can give teachers more time to prepare, in addition to providing them with training opportunities, and give teachers enough assistance in their relevant subjects."
An exhibition board on display at Gertrude Simon Lutheran College in Yuen Long for National Security Education Day. Photo: SCMP / K.Y. Cheng
Education officials released detailed guidelines in early February about the national security law for schools, covering aspects from management to students' behaviour, and suggesting children as young as six should learn about the four offences under the law.
In the months since, the bureau has issued syllabus guidelines on incorporating national education for at least 15 subjects, including business and accounting, physics, chemistry, information technology and history.
On Saturday, Secretary for Education Kevin Yeung Yun-hung said while the government was currently focused on promoting national education by incorporating it into various subjects, he did not rule out creating a separate subject dedicated to the topic in the future, depending on the needs of students.
Hong Kong's first Tiananmen anniversary under the NSL
The Shine Tak Foundation survey, which was carried out between April 28 and May 16, also found that more than 90 per cent of all schools surveyed said they hoped the bureau would provide teaching materials.
The Education Bureau said it would take the results of the survey into consideration to better understand the opinions of the schools involved. But it added that as the results showed half of the schools were ready to implement national security education, it was confident they would be able to fully do so by the 2022-23 academic year and continue to improve.
Education authorities say history lessons should include national security
Kelvin Yau Siu-hung, principal of Yan Chai Hospital Wong Wha San Secondary School and the chairman of the New Territories School Heads Association, pointed out that the survey was carried out before more syllabus guidelines had been released by the education authorities, which was why so many schools said they were facing difficulties implementing the subject.
But Yau also said the current guidelines did not provide enough teaching examples and urged authorities to hold more sharing sessions between schools, so they could exchange ideas on how to handle national education.
Sign up for the YP Teachers Newsletter
Get updates for teachers sent directly to your inbox
Sign up for YP Weekly
Get updates sent directly to your inbox