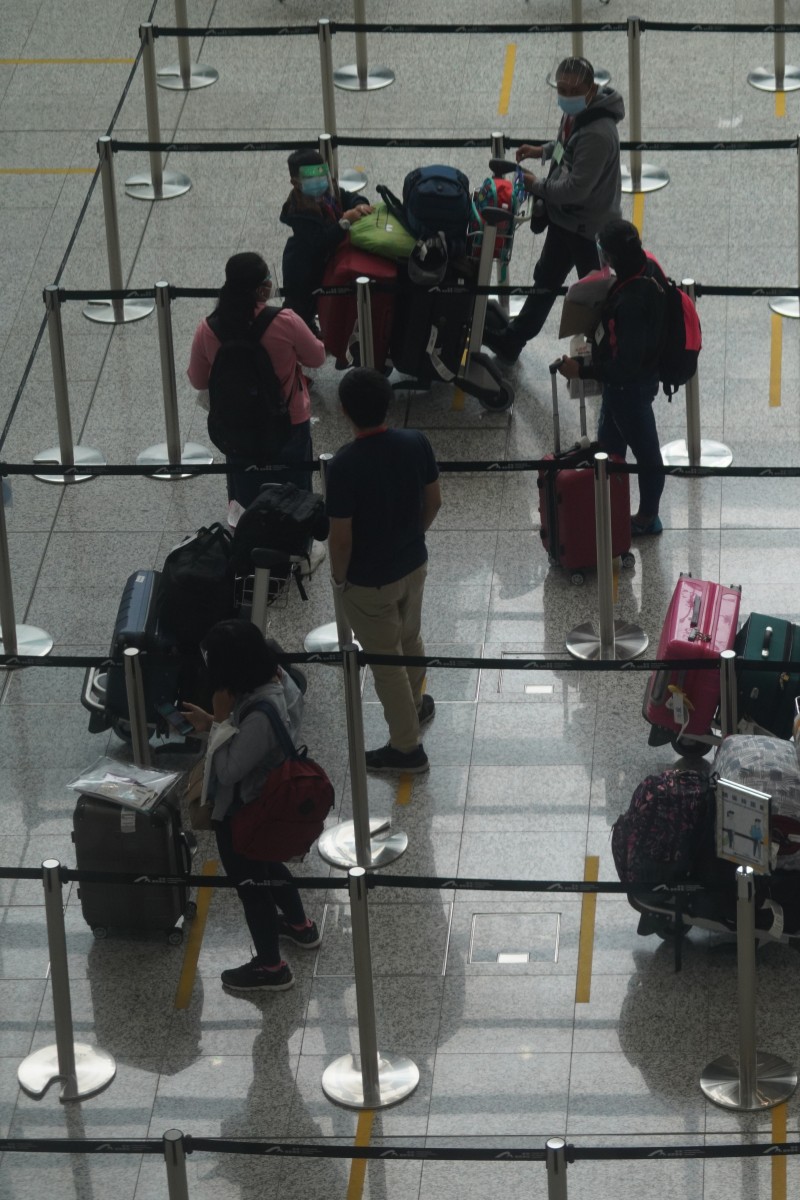 The period could be cut from 14 days to seven for people returning from countries deemed 'high risk' or lower, such as the US and Britain

Sources say Chief Executive Carrie Lam will also relax some social-distancing measures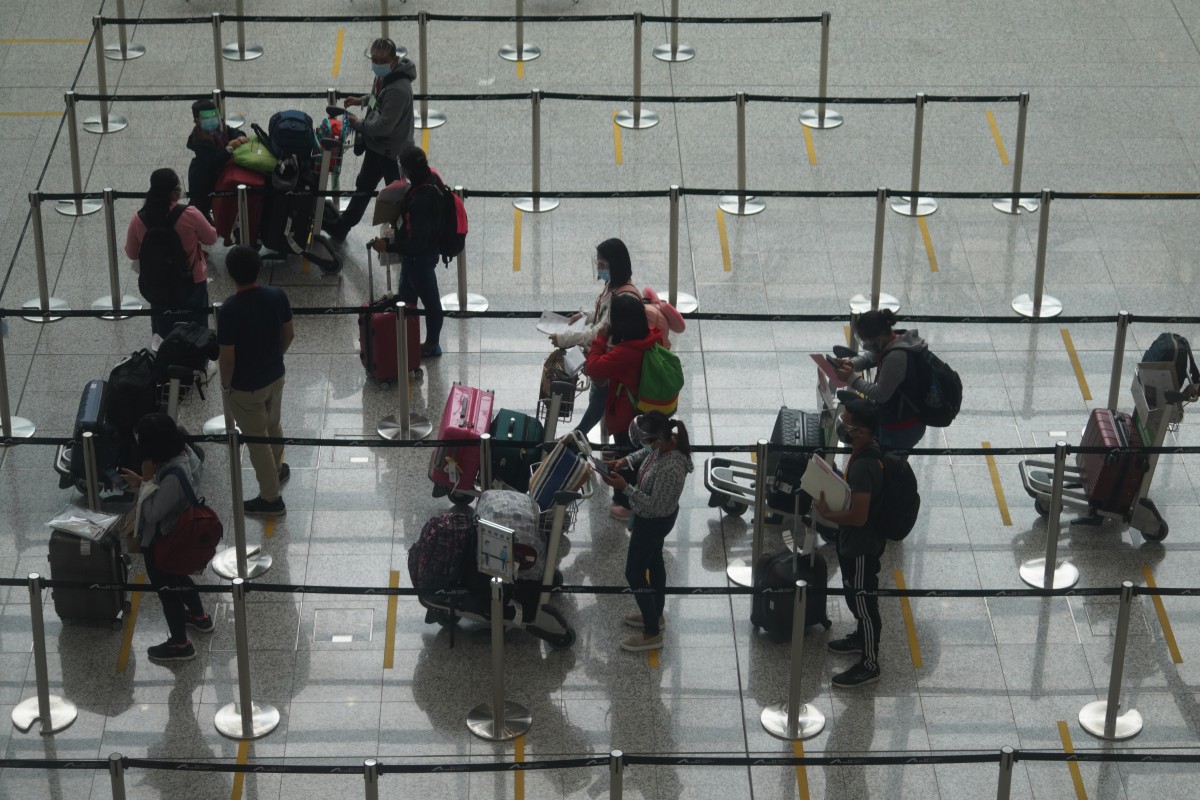 Will more people be willing to travel if the quarantine period is cut down? Photo: SCMP/ Winson Wong
Mandatory quarantine for fully vaccinated arrivals into Hong Kong testing positive for coronavirus antibodies from lower-risk countries will be halved to seven days in phases starting for Hong Kong residents from June 30.
Chief Executive Carrie Lam Cheng Yuet-ngor also said on Monday that Hong Kong had initiated discussions with the authorities in Macau, and would also be in touch with the central government over travel to the mainland.
Tips for making quarantine a little less miserable
The government also announced that starting from Thursday, social-distancing restrictions in venues such as restaurants, bars and pubs, and events ranging from religious gatherings and wedding ceremonies to local tours, could be relaxed. More people would be allowed at those occasions, and some would be allowed to operate at full capacity if two-thirds of attendees had been vaccinated with at least one dose.
"Taking reference from international experience, if we relax all social-distancing measures at once, it could quickly lead to a rebound of the epidemic situation," health minister Sophia Chan Siu-chee told a press conference on Monday afternoon.
Lam said the quarantine relaxation would be introduced in two phases. To be eligible, travellers would need to be fully vaccinated for at least 14 days, test negative for the virus and positive for antibodies.
"The first phase will be suitable for Hong Kong residents. If they have been vaccinated with two doses, they can go to a recognised lab or private hospital to undergo a serology test to prove they are positive [for antibodies]," Lam said, referring to preparations needed before travelling.
"If that Hong Kong resident comes back within three months [of the test], and presents the positive serology test result … they can then spend seven days in a quarantine hotel."
Get moving in quarantine with these YouTube workouts
The arrangement could begin on June 30 at the earliest, while officials also aimed to start the second phase, targeting non-residents who would need to take an antibody test upon arrival, within a month.
The initial idea, Lam said, was that travellers would need to have blood drawn while waiting for their Covid-19 test result at the airport. If they tested negative for the virus, they could then head to their quarantine hotel, where they would be notified about the serology test results the next day. If they tested positive for antibodies, they could leave the hotel after seven days.
Hong Kong teens are hesitant to get the Covid-19 vaccine
Asked if children who were ineligible for vaccination would be covered under the scheme, officials said they would continue to study the possibility and come up with a response later.
"This is one of the fine details that we have to examine and come to a position on," Lam said.
Young children who cannot be vaccinated must serve the entire hotel quarantine when returning from abroad, even if their parents are eligible for a reduced stay. Their guardians may choose to stay with their children for the mandatory quarantine period.
Sources earlier said the seven-day quarantine would be applicable to Hong Kong residents, including work-visa holders, returning from countries classified in high-risk Group B and medium-risk Group C under the city's five-tier system for assessing the overseas Covid-19 threat.
The 29 countries currently in Group B include Canada, Japan, Britain, Singapore and the United States.
Medium-risk countries refer to all places outside China that are not classified in any other group.
Sign up for the YP Teachers Newsletter
Get updates for teachers sent directly to your inbox
Sign up for YP Weekly
Get updates sent directly to your inbox