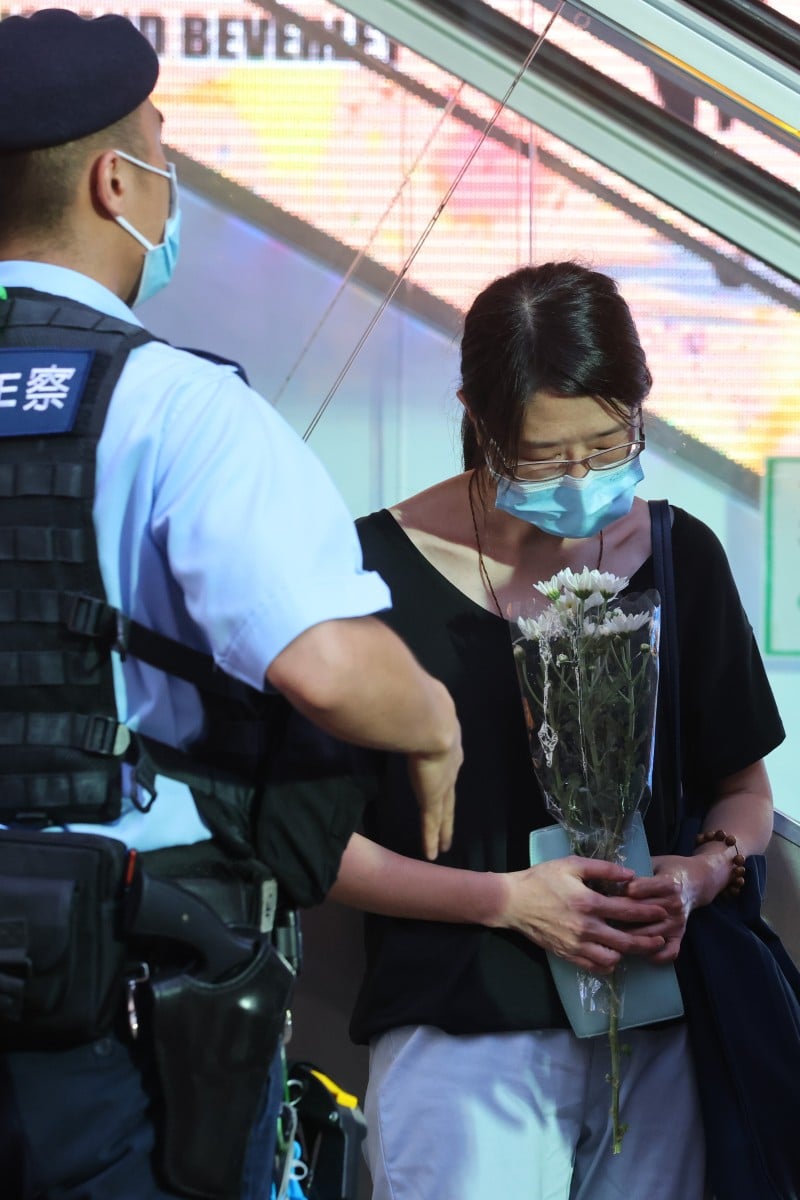 Chief Secretary John Lee likely directed his comments toward a former HKU law dean he believed condoned the July 1 stabbing of a police officer

Legal scholar Johannes Chan previously questioned why laying flowers for the dead attacker was considered promoting terrorism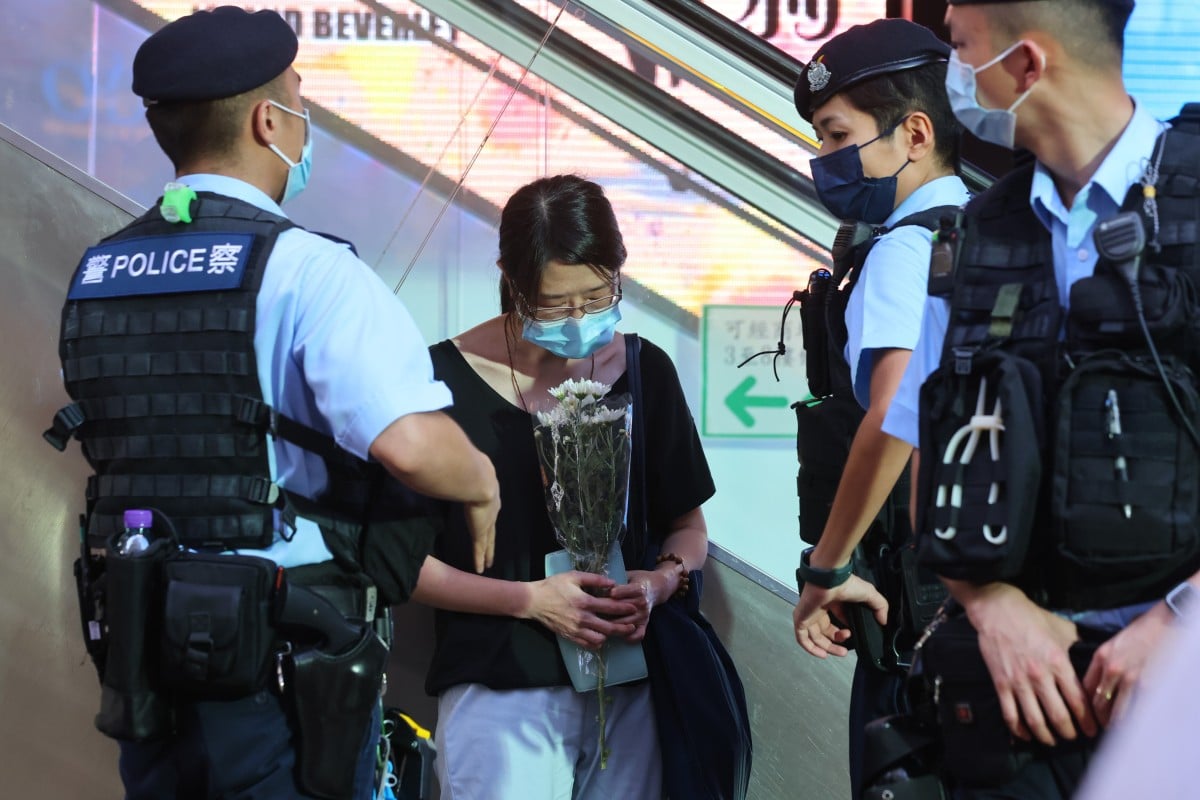 Some people stopped at Sogo department store in Causeway Bay to lay flowers in memory of the attacker, surnamed Leung, who killed himself after stabbing a police officer on July 1, 2021. Photo: SCMP/Dickson Lee
Hong Kong's No 2 official has spoken out against public figures he accuses of condoning last week's stabbing of a police officer, saying on Wednesday that apologists for terrorism are "sinners for 1,000 years".
Chief Secretary John Lee Ka-chiu also warned academics and commentators that freedom of speech did not absolve them of social and moral responsibilities.
In a thinly veiled rebuke of legal scholar Johannes Chan Man-mun, former security chief Lee singled out people with law backgrounds and demanded they refrain from downplaying the impact of radicalism.
Carrie Lam says teens need to be monitored
"There are people who tried to play down the adverse consequences and possible harm that extreme acts could inflict," Lee said on the sidelines of a Legislative Council meeting.
"People, especially those with a legal background, must understand that what they say has an influence on society."
Such comments could lead someone to misunderstand the consequences of their behaviour and drive them to "engage in extreme acts", Lee said.
Secretary for Security John Lee's comments were likely directed towards legal scholar Johannes Chan. Photo: SCMP/Nora Tam
"Those who try to play down terrorism will be 'sinners for 1,000 years'," he added, borrowing a term used in the 1990s by Beijing official Lu Ping against the city's last British colonial governor, Chris Patten.
On July 1, as Hong Kong marked the 24th anniversary of its return to Chinese sovereignty, a lone assailant stabbed a police officer on a busy Causeway Bay street , and then killed himself.
After the incident, some residents laid flowers outside the Sogo department store in tribute to the attacker.
National security law has strengthened press freedom, says Carrie Lam
Senior officials warned such acts could be illegal, describing them as tantamount to promoting terrorism.
In an interview, Chan condemned the violence but said it was far-fetched for officials to suggest that residents were promoting terrorism simply by mourning someone's death.
The former University of Hong Kong law dean said the laying of flowers could be an act of sympathy for the attacker's plight or an expression of dissatisfaction with the government.
RTHK free to criticise the government 'as long as it remains objective'
Asked if Chan and others making similar remarks about the incident could face legal consequences, Lee said: "In Hong Kong, people can definitely comment on an incident."
"What I am saying is that people, especially public figures, must bear social responsibility. If they break the law, they need to bear legal responsibility, but their moral responsibility is more important."
"If they tone down the impact of extreme acts, and someone detonated a bomb that causes casualties, everyone knows who, to a certain extent ... has helped terrorism grow," he added.
Schools say national security guidelines are difficult to implement
Lee said people's grievances about the city's governance could not justify terrorist acts.
"No unlawful act can be accepted in society. If you find excuses for terrorism … you are encouraging extremists to engage in such acts," he said.
"We will try to govern the city well. But [in any society], some people will be dissatisfied about their government's performance, and they must seek solutions through rational and legal means."
Sign up for the YP Teachers Newsletter
Get updates for teachers sent directly to your inbox
Sign up for YP Weekly
Get updates sent directly to your inbox