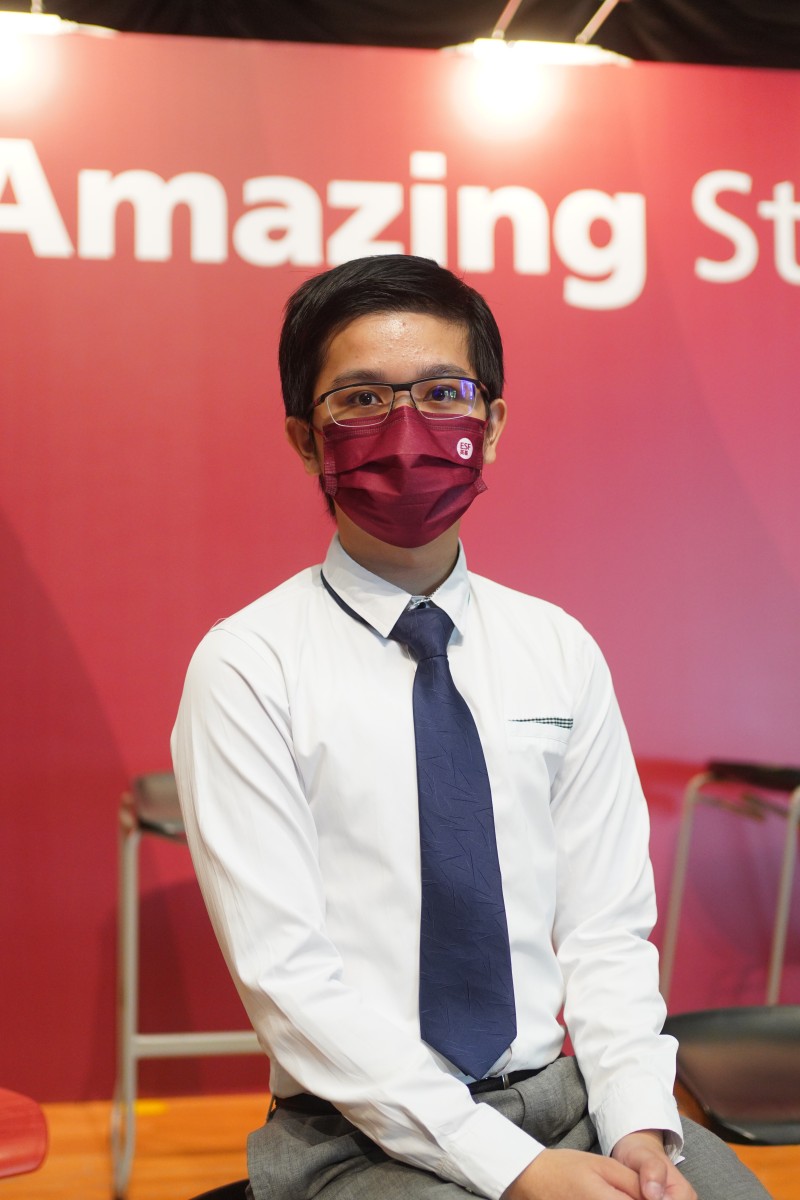 English Schools Foundation produced 46 top scorers this year, with 12 saying they hope to become doctors, and seven aiming to study law

About half of the students will attend university abroad, but many remain undecided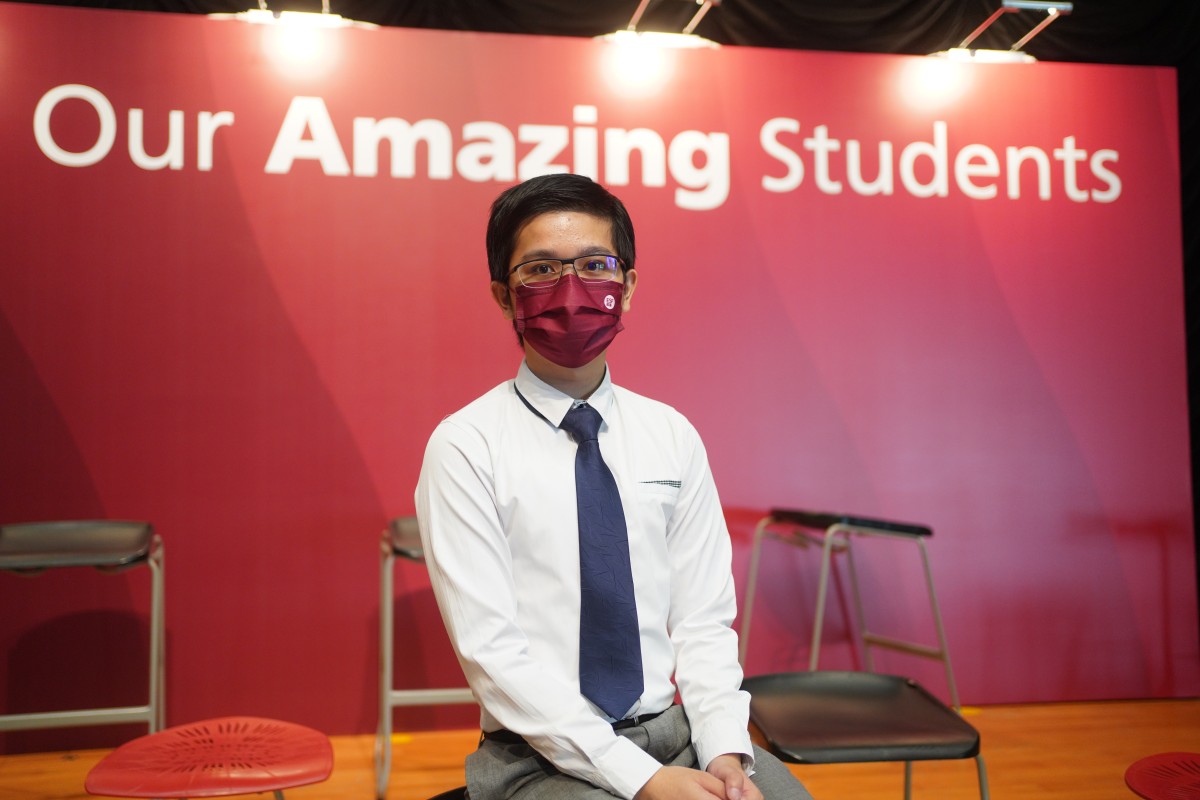 Royce Leung Man-hin, 17, said getting a perfect score on his IB exam puts him one step closer to fulfilling his dream of becoming a doctor. Photo: SCMP/ Winson Wong
Royce Leung Man-hin could not have imagined he would be on the path to becoming a doctor, but getting a perfect score on this year's International Baccalaureate (IB) exams has put him a step closer to fulfilling his childhood dream.
The 17-year-old English Schools Foundation (ESF) student, who has had a moderate hearing impairment since he was six, said the perfect score of 45 points was "surprising", as his previous internal predicted grade was 39 and he had not been confident enough to apply to study medicine at local universities.
Take a look at other top scorers in Hong Kong
He is among 46 perfect IB scorers from the seven secondary schools of the ESF, with 12 saying they aspire to become doctors, and seven expected to major in law or politics related subjects.
A total of 130 pupils from Hong Kong obtained a perfect score this year, more than double last year's 55, accounting for around 11 per cent of the 1,155 top scorers worldwide. The results were especially surprising, considering the written tests went ahead during the Covid-19 pandemic.
"During my treatment in primary school, I told my doctor I had low self-esteem and didn't want to wear hearing aids," Leung said during a press conference on Wednesday. "But my doctor helped and taught me how to accept myself … I started to admire doctors and [have] wanted to become one ever since."
(L-R) Emma Chow Siu-heen, 18; Royce Leung Man-hin, 17; and Maria Ho Pui-yan, 17, meet the press at Renaissance College in Sha Tin following the announcement of their perfect IB results. Photo: SCMP / Winson Wong
The Sha Tin College student, who aims to become an orthopaedist to help tackle the concerns of an ageing society, added: "Studying medicine seemed to me a very far-fetched dream. Even for students taking the local university entrance exams, only those who are [the] crème de la crème can get admitted. The requirements are simply so high."
Leung said both the University of Hong Kong (HKU) and Chinese University had reached out to him after he received his results.
The IB diploma offers students an internationally accredited qualification. While 24 of the ESF's 46 perfect scorers are expected to further their studies at top universities overseas, 14 others, including Leung, plan to remain in Hong Kong. The rest are undecided.
Study tips from this year's top scorers
Emma Chow Siu-heen, from King George V School, said she planned to study law at HKU because she felt "a sense of duty towards Hong Kong society".
"I am choosing law because I want to serve the more vulnerable people in society, such as children," the 18-year-old said. "Recently in the news, there have been many accounts of domestic abuse towards children, and I feel I have to protect them when I am able to."
More study tips from 2020's top scorers
Another top scorer, Maria Ho Pui-yan from Island School, has chosen to study politics, psychology, law and economics at the University of Amsterdam in the Netherlands.
"Even in Hong Kong, the city I grew up in, there are so many alleged human rights issues surrounding [us] … I really want to be able to understand what's going on, how laws play into it, how politics plays into it, and how economics plays into it," the 17-year-old said.
ESF chief executive Belinda Greer said the record-breaking results were "absolutely unbelievable".
"The last two years have been really difficult. It really has been tough. But [our students have] shown what can happen in times of adversity … through determination and hard work," she said.
At the German Swiss International School, six students achieved a perfect score this year. Top scorer Sebastian Ching said he hoped to study philosophy, logic and scientific method at the London School of Economics and Political Science.
Sebastian Ching, an IB top scorer at German Swiss International School, will head to Britain to study.
"My interest in philosophy stemmed from a desire to learn how fundamental concepts, such as identity and perception, can be thought about, interpreted, and analysed," he said. "I also chose to pursue philosophy because the analytical skills and problems you examine serve as an important foundation for a diverse number of fields, especially law."
Sign up for the YP Teachers Newsletter
Get updates for teachers sent directly to your inbox
Sign up for YP Weekly
Get updates sent directly to your inbox