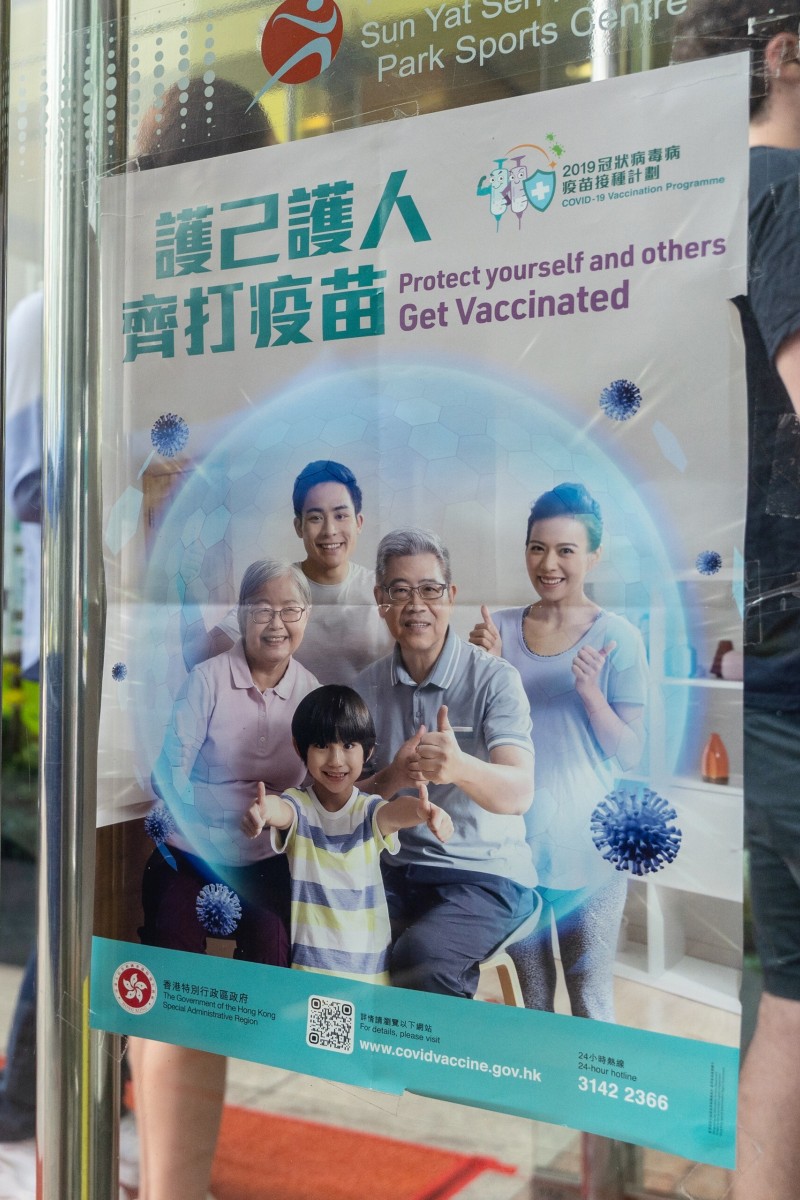 Authorities condemned the man for getting two jabs of the BioNTech vaccine after previously taking two Moderna shots in Singapore

Doctors say the effects of getting four doses of the vaccine are unknown and may affect a person's immune system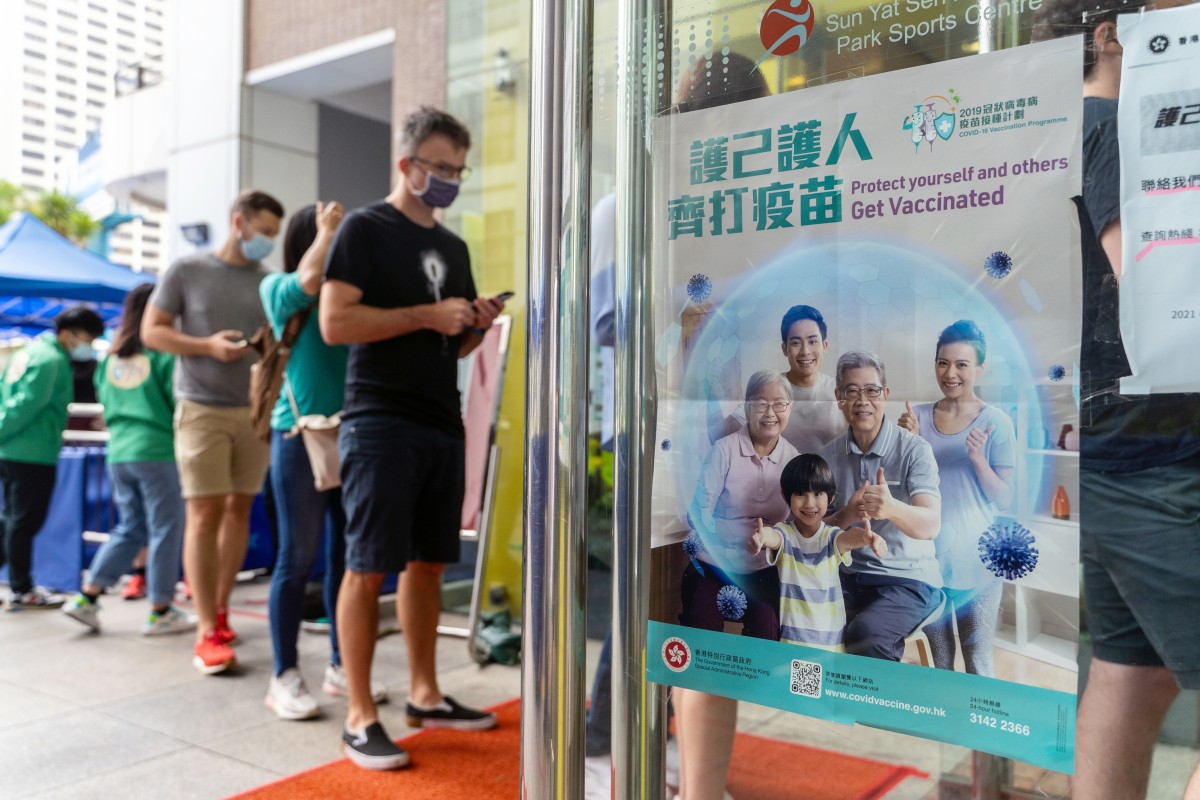 A Singaporean man may be in trouble for receiving two more doses of the Covid-19 vaccine in Hong Kong after previously getting the Moderna jab. Photographer: Chan Long Hei/Bloomberg
Hong Kong authorities may consider prosecuting a man who received two Covid-19 jabs in the city despite being fully vaccinated elsewhere, condemning his "extremely selfish and irresponsible" behaviour.
The move followed media reports of the 30-year-old receiving the BioNTech vaccine despite having taken two Moderna shots in Singapore. The man, who works in Hong Kong, reportedly wanted to obtain a local electronic vaccination record to visit bars.
In a statement on Monday evening, the government said his actions not only posed risks to his own health, but also implicated the medical staff who inoculated him and wasted the city's vaccine resources.
"The relevant act may involve misrepresentation and gaining benefits through deception, which constitutes a criminal offence," a government spokesman said. "The government will conduct [an] investigation and consider taking appropriate legal actions. If necessary, we will prosecute the relevant person."
Individuals could be liable for providing false information to health care workers at vaccination centres, he said, adding: "Members of the public have the responsibility to, at the time of vaccination in Hong Kong, provide truthful statements regarding their health and vaccination situation."
People with BioNTech vaccine have more antibodies than Sinovac
Government pandemic adviser Professor David Hui Shu-cheong said taking four jabs offered few medical benefits, but exposed recipients to extra risks of side effects, such as fever, headache or pain in the jabbed arm.
Currently, electronic sign-ups for vaccination only require the applicant to provide personal particulars, acknowledge an understanding of the risks and process involved, and select the brand, time and location for the jabs.
Staff at inoculation centres or private clinics usually check the recipients' identity and ask if they are getting their first or second shot. People who got one dose outside Hong Kong must give the details to health care workers to be considered for a second shot. Those who have recovered from Covid-19 only need one shot.
Dr Joseph Tsang Kay-yan, chair of the Medical Association's communicable diseases committee, said there was a "loophole" at community vaccination centres, as medical staff were not required to ask recipients whether they had been inoculated overseas. He suggested the government look into adding such a question to the vaccination consent form.
Students stuck in the UK will be allowed to return
"At least if something happens, such as major side effects, it will be clear it was not our medical staff's fault when the patient files for claims," Tsang said. "Although such a move would still depend on the person's declaration, if he or she conceals they got vaccinated elsewhere, he or she will have to bear the responsibility."
In the long run, the government should consider including internationally accepted vaccines in its electronic record scheme for convenience, he said.
What you should know about the delta variant
Respiratory medicine specialist Dr Leung Chi-chiu said the public should be educated about the risks of getting extra jabs.
"People should not get four doses, as it might potentially affect one's immune system, and there is still a lack of scientific evidence on the [matter]. Given the unknown risks, it is not worthwhile for anyone to do so, and people's views should be rectified via promotion and education by the government," he said.
The city, meanwhile, confirmed no new Covid-19 cases on Monday. The overall tally remained at 11,958 cases, with 212 related deaths. Hong Kong has gone without local infections for 42 days, and fewer than 10 new preliminary-positive cases were reported, all imported.
Sign up for the YP Teachers Newsletter
Get updates for teachers sent directly to your inbox
Sign up for YP Weekly
Get updates sent directly to your inbox