The list includes swimmers, an epeeist, a karateka, and a badminton player – they are only a few of the city's 46 Olympians going to the Tokyo Games

Sensational swimmer Siobhan Haughey and veteran track cyclist Sarah Lee are just two of the medal contenders to watch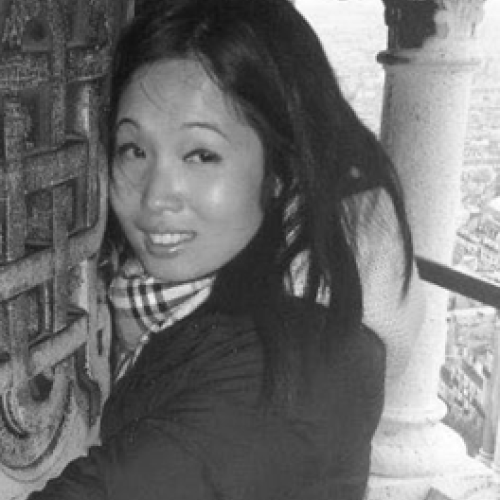 Doris worked in educational publishing, including the BBC and Cengage prior to joining the Post in 2018. She specialises in creating graphics and digital learning content, and has a particular interest in issues related to mental health and wellness.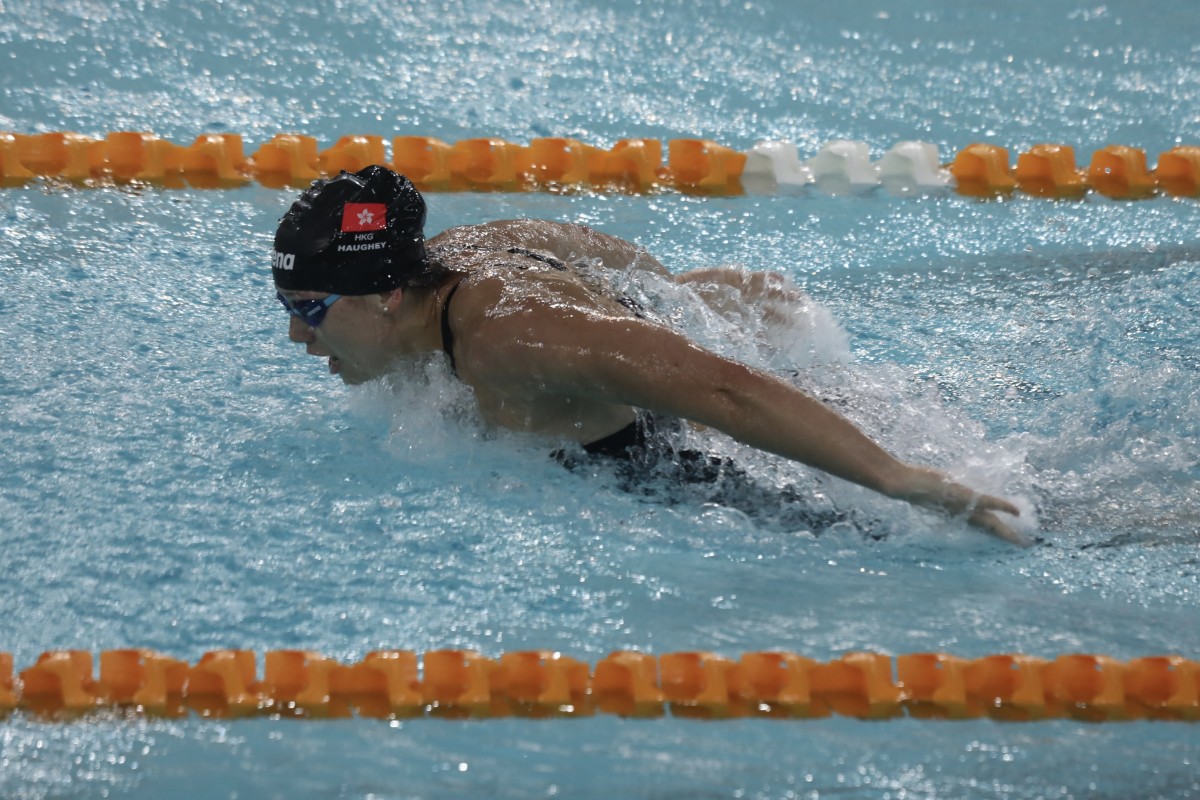 Siobhan Haughey is hoping to earn a podium place in the women's 200m freestyle. Photo: SCMP / Jonathan Wong
Now that the controversy-plagued Tokyo Olympics is finally under way, more than 11,300 athletes from 207 countries are competing in 33 different sports for a chance at the medals podium.
This year, Hong Kong has sent 46 Olympians to the Tokyo Games, the largest group since the 1988 Olympics in Seoul, when the city sent a 49-member squad. Here are seven Hong Kong Olympians you should look out for:
Vivian Kong Man-wai (fencing)
One of the most anticipated performances will come from 27-year-old Vivian Kong. The left-handed epeeist achieved world No 1 ranking in 2019 after seizing two gold medals at the World Cup series in Havana and Barcelona, followed by a historic bronze at the World Championships in Budapest. Her reign was cut short when she tore her ACL – her anterior cruciate ligament – soon after.
Vivian Kong (right) is grateful to her coach Octavian Zidaru. Photo: FIE
Kong, who was also named best female athlete for 2019 by the Hong Kong Sports Press Association, took it all in her stride, focusing on her recovery as she aims to finish with a medal in Tokyo.
"I'm so proud of our team and happy for our coach Octavian Zidaru because he's worked incredibly hard," Kong said to the South China Morning Post after the Hong Kong women's epee team qualified for the Games.
"And counting down to the Olympics, I will train and prepare as hard as I can to make Hong Kong proud."
From Olympic glory to HKDSE success, 5 of Hong Kong's top young athletes reveal their goals
Sarah Lee Wai-sze
(track cycling)
Undoubtedly one of Hong Kong's most recognisable athletes, Sarah Lee is widely considered the city's best hope to clinch a medal in Tokyo.
The seasoned track cyclist is used to the intense pressure of the Games after claiming Hong Kong's first ever bronze medal in cycling at the 2012 London Olympics, which made her an instant hero.
Lee, 34, who is taking part in her third – and likely final – Olympics, sees this year's event as no different to the previous two.
Hong Kong's Sarah Lee clinches gold after winning the women's sprint final against Japan's Yuka Kobayashi in the UCI Track Cycling Nations Cup. Photo: SCMP / May Tse
In May, Lee finished first in the women's sprint at the UCI Track Cycling Nations Cup, beating one of her strongest opponents, Yuka Kobayashi from Japan. Despite her win, Lee did not slow down her training, saying the win in May gave her motivation to push on.
She said to the Post a month before the start of the Games: "The biggest challenge of the Olympic Games is not the pandemic – it's the Games itself as a competition. In fact, as an athlete, we have to deliver under different conditions, whether we have the pandemic or not."
Siobhan Haughey (swimming)
Local swimming sensation Siobhan Haughey is fast becoming a legend in the sport, and all eyes are sure to be on her during the Olympics. After breaking two national records in the Olympic time trials held in May, Haughey qualified for three individual events: women's 50m, 100m and 200m freestyle.
The 23-year-old swimmer is the only representative from Hong Kong who will complete in three individual freestyle events, as well as the 100m medley relay, and the 100m and 200m freestyle relay.
Siobhan Haughey is one of Hong Kong's brightest medal prospects. Photo: Hong Kong Amateur Swimming Association
The swimming star, who previously won the 2013 South China Morning Post Student of the Year - Sportsperson award, graduated from the University of Michigan in 2019 with a degree in psychology. In her time there, Haughey led her team to a third-place finish at the 2019 NCAA championships.
Siobhan Haughey tells Young Post how she keeps her head above the pressure
Stephanie Au
Hoi-shun (swimming)
Four-time Olympian Stephanie Au will join Haughey this year in the 100m and 200m freestyle relays. Au, 28, made her Olympic debut at the 2008 Beijing Games when she was just 16, and was flag bearer in the 2016 Rio Olympics.
Within a decade, she has bagged numerous Hong Kong records in freestyle and backstroke events, including for the national long course in the 400m, 800m and 1,500m freestyle.
Veteran swimmer Stephanie Au is considering extending her career to participate in the 2022 Asian Games. Photo: Instagram
The part-time model is also looking to break the one-minute barrier at the solo 100m backstroke event, as she hopes to end her Olympic career on a high note.
"I have been swimming for many years, and if I can achieve the target of breaking the high benchmark [within the one-minute mark], it will be a happy ending to my career," Au said.
If she succeeds, Au will be the first Hong Kong swimmer to achieve this feat, and the stakes are high as the Tokyo Games will most likely be her swan song as an Olympic swimmer.
Grace Lau Mo-sheung
(karate)
Karate is finally making its Olympic debut this year, and Grace Lau is a fan favourite poised to bag a medal in the women's kata event. Lau, 30, has consistently maintained a top-five position in the world rankings for the last two years, and one of the best in kata – a solo discipline in which the athlete demonstrates different forms.
The bubbly karateka, who is based in the US city of Miami, was the first athlete from Hong Kong to win a bronze medal at the world championships in Madrid, Spain, in 2018.
Grace Lau is looking forward to taking part in karate's debut at the Tokyo Olympics. Photo: SCMP / Jonathan Wong
In preparation for the Olympics, Lau has taken up the Gyrotonic Method – an exercise system meant to enhance flexibility – to ensure she is in her best form. However, karate will not be included at the Paris Olympics in 2024.
"It will be my only Olympics, and in spite of the Covid situation, I will enjoy it as much as I can. Besides, I will do my very best and hope that I can achieve a medal for the Hong Kong team, for Hong Kong karate, for my family, for my friends and for myself," she said in an interview with the Post in May.
Tokyo Olympics set to open under rising Covid-19 cases and restrictions
Angus Ng Ka-long
(badminton)
Badminton ace Angus Ng is another home-grown talent to add to your radar. The 27-year-old player is at the top of his game after having won the men's singles final at the Badminton World Federation (BWF) Thailand Masters last year.
Angus Ng is looking forward to reaching the quarter-finals at the Tokyo Olympics. Photo: AFP / Badminton Association Of Thailand
Ng is now setting his sights on reaching the quarter-finals at the Olympics. "The Tokyo Games will be my biggest chance in the Olympics, and therefore I must make the most of my golden age to perform," he said earlier this month.
This will be Ng's second Games appearance following his debut in Rio in 2016.
William Yan Thorley
(marathon swimming)
One of the city's young rising stars, 18-year-old William Yan Thorley, is the first local open water swimmer to make it to the Olympics after a long drought – Natasha Tsang was the last to represent Hong Kong in the sport at the 2012 London Olympics.
William Yan Thorley with his Olympic ticket after qualifying for Tokyo in marathon swimming. Photo: HK Swimming Association
While this will be Thorley's first foray into the Games, he is no stranger to competitive swimming on a global stage. He achieved impressive results in events such as the FINA World Championships 2019 and the FINA/CNSG Marathon Swim World Series 2019.
During the FINA Olympic Marathon Swim Qualifier held in Portugal in June, he finished 26th and secured his spot in the Games.
Sign up for the YP Teachers Newsletter
Get updates for teachers sent directly to your inbox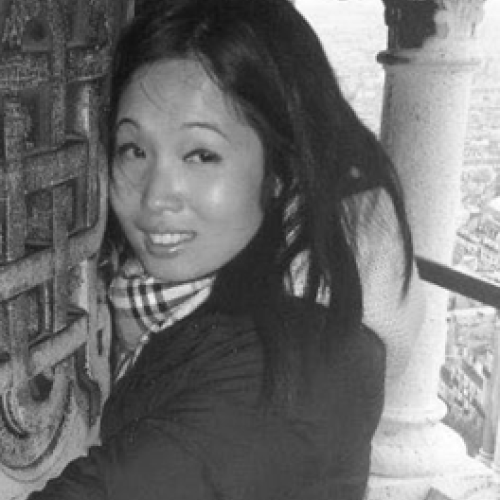 Doris worked in educational publishing, including the BBC and Cengage prior to joining the Post in 2018. She specialises in creating graphics and digital learning content, and has a particular interest in issues related to mental health and wellness.
Sign up for YP Weekly
Get updates sent directly to your inbox