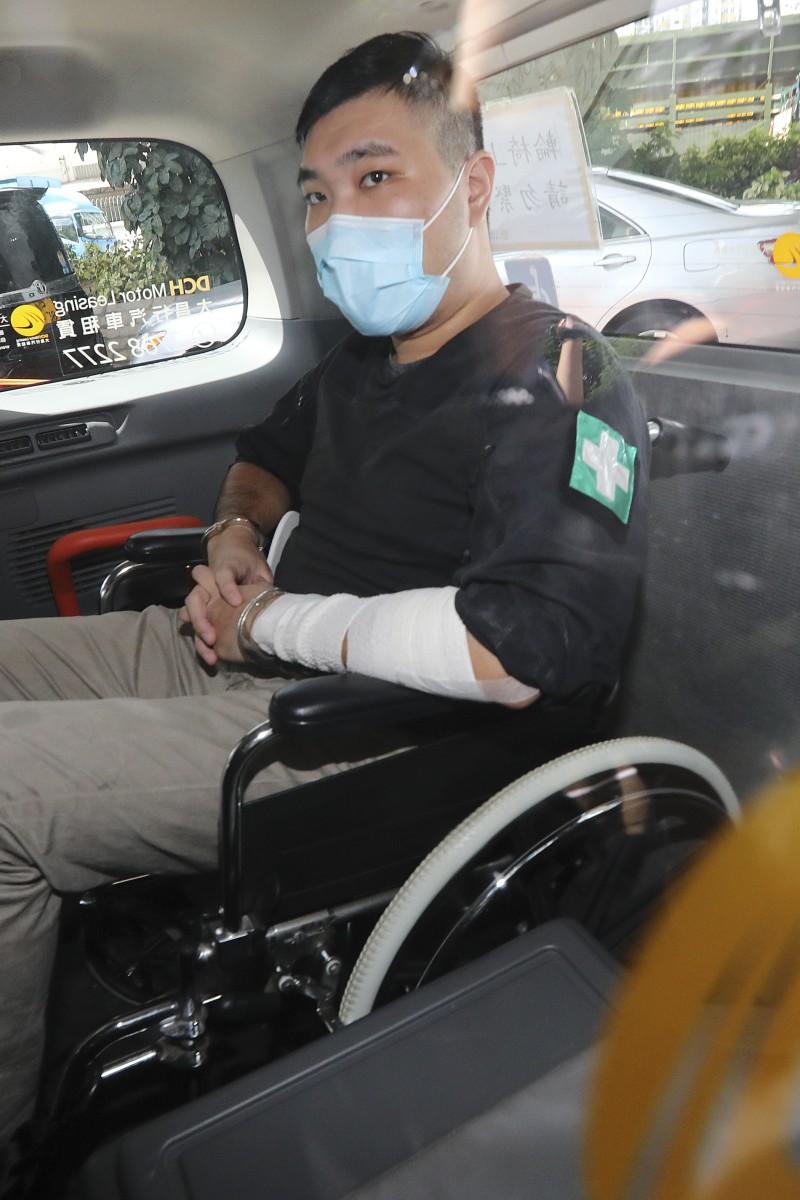 Leon Tong Ying-kit was found guilty of terrorism and incitement to commit secession earlier this week after an incident on July 1 last year

Tong flew a "Liberate Hong Kong" flag from his motorcycle and ran into a group of police officers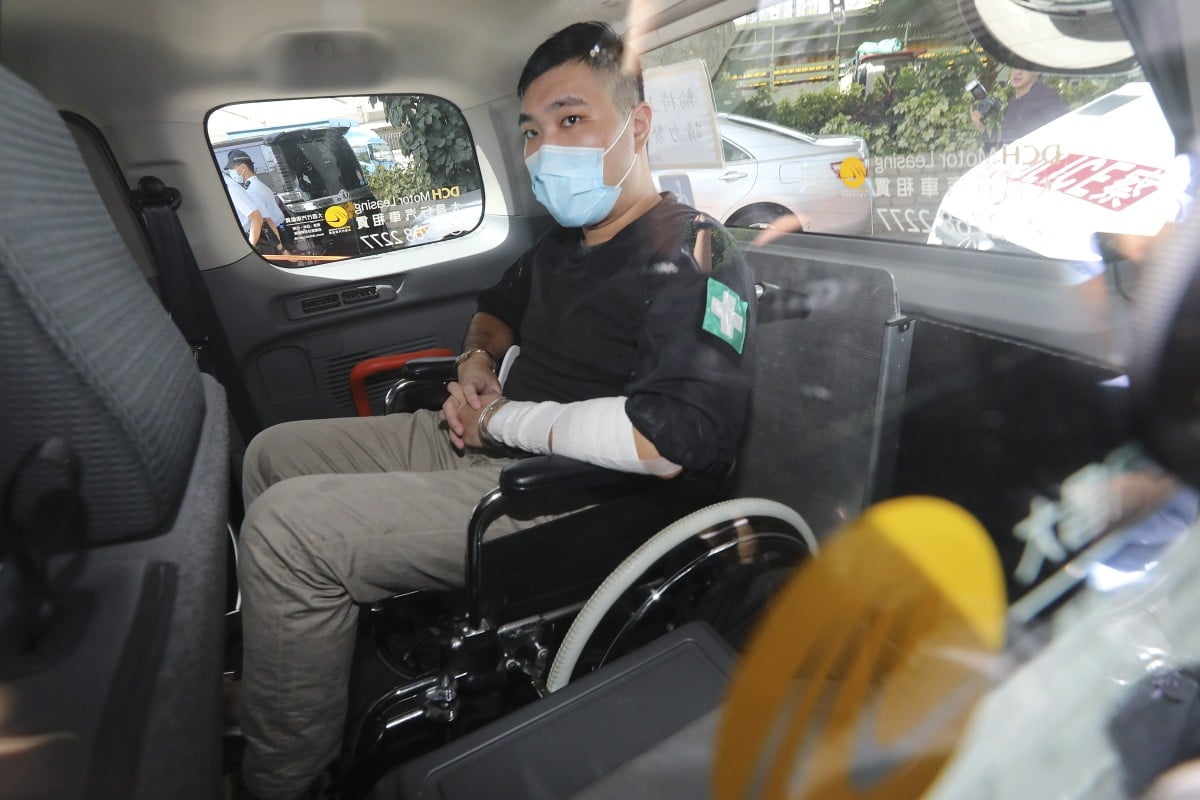 Leon Tong Ying-kit pictured at West Kowloon Court in July 2020. He is the first person to be found guilty of violating the national security law and has been sentenced to nine years in prison. Photo: SCMP / Felix Wong
The first Hongkonger convicted under the national security law has been sentenced to nine years in prison for driving his motorcycle into a group of police officers last year while flying a flag calling for the city's "liberation".
Leon Tong Ying-kit was back before three High Court judges hand-picked by the city's leader on Friday, three days after he was convicted of terrorism and incitement to commit secession over the incident on July 1, 2020 – the day after the Beijing-imposed security law came into effect.
More than 15,000 students have left Hong Kong in the last year
The three judges held in a 62-page judgment that the defendant, a restaurant worker at the time of his arrest, had advocated Hong Kong independence by flying a black flag on his motorcycle emblazoned with the signature rallying call of the 2019 anti-government demonstrations: "Liberate Hong Kong; revolution of our times".
The bench held the 24-year-old had also committed a terrorist act causing grave harm to society by running into the three police officers – a symbol of law and order – and intimidating members of the public, especially those with opposing political views, by that action.
Legal experts have since warned against the use of the slogan in future, while at least one mainland think tank has suggested other popular chants that challenge the local and central governments, such as "Five demands, not one less", could also be deemed problematic.
Leon Tong Ying-kit on his motorbike on July 1, 2020. Photo: NowTV News
Liberal academics have called the ruling another blow to freedom of expression.
In Thursday's mitigation hearing, Tong's counsel described the accused as an ordinary Hongkonger, who received local education up to secondary level. Following his parents' divorce, he had been living with his father and younger sister at a public housing estate.
The court heard Tong had taken first aid courses and attended protests two years ago – not to cause a disturbance, but to offer medical attention to those injured in the unrest.
Police will investigate booing of Chinese national anthem
His grandmother, who is battling cancer, wrote to the court asking for "one more hug" from her grandson before she died.
He was studying English and corporate management while in remand at the high-security Stanley Prison and hoped to work in a restaurant or coffee shop upon his release, the court was told.
Sign up for the YP Teachers Newsletter
Get updates for teachers sent directly to your inbox
Sign up for YP Weekly
Get updates sent directly to your inbox