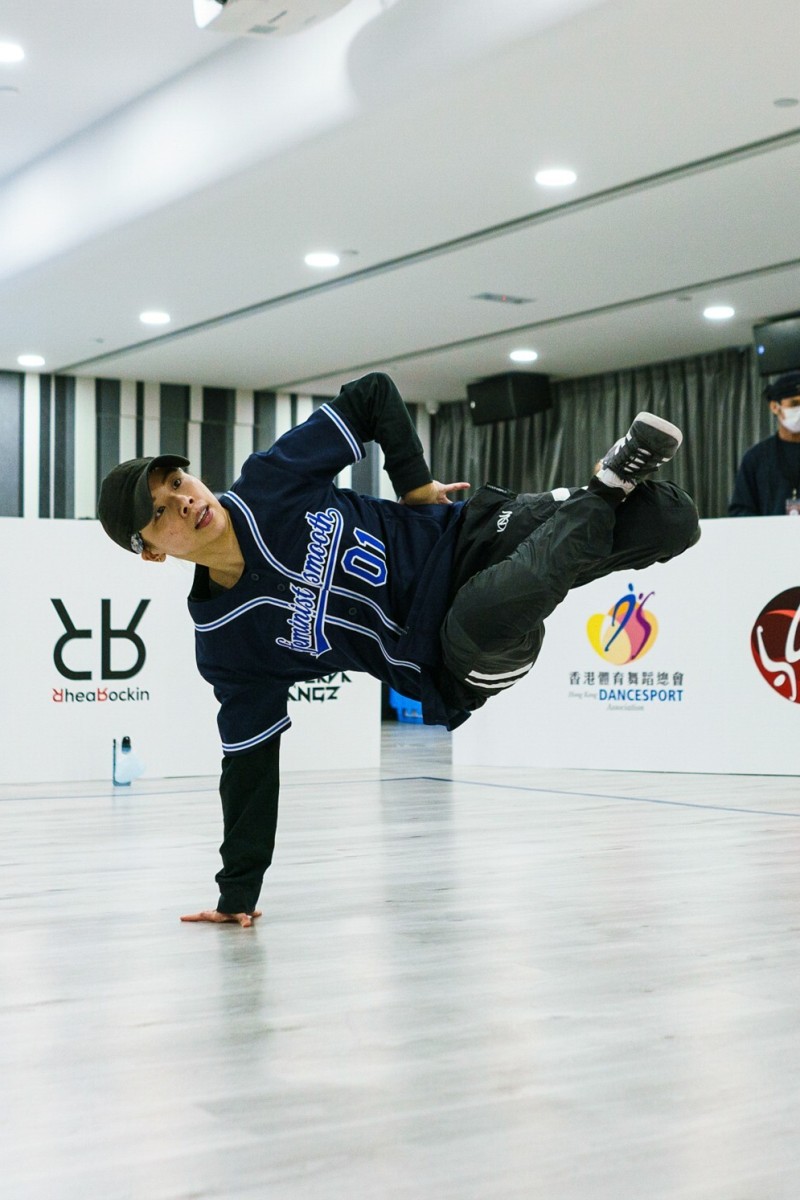 See you at the 2024 Paris Olympics? Hong Kong b-girls' journey to breakdancing at the Games
With the hip-hop dancesport set to debut at the Paris Games in three years, two of Hong Kong's best female breakdancers talk about their goal of representing the city at the Summer Olympics

Despite b-boys dominating the subculture's local scene, a crew called Feminist Smooth is showing how girls can do footwork, freezes and power moves too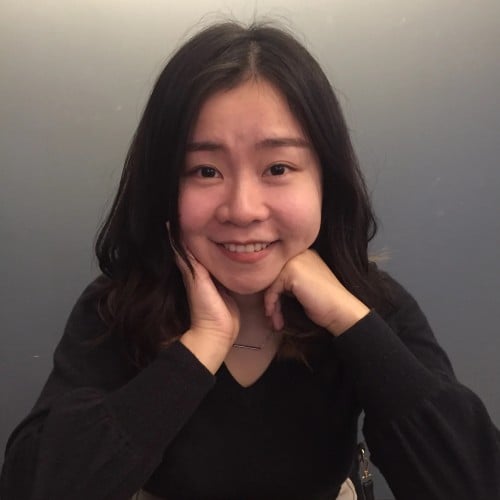 Kelly is a journalist from Hong Kong. She joined the Post in 2018, where she writes about Hong Kong's arts and culture, social welfare and the environment. She has a master's degree in Journalism from the University of Hong Kong.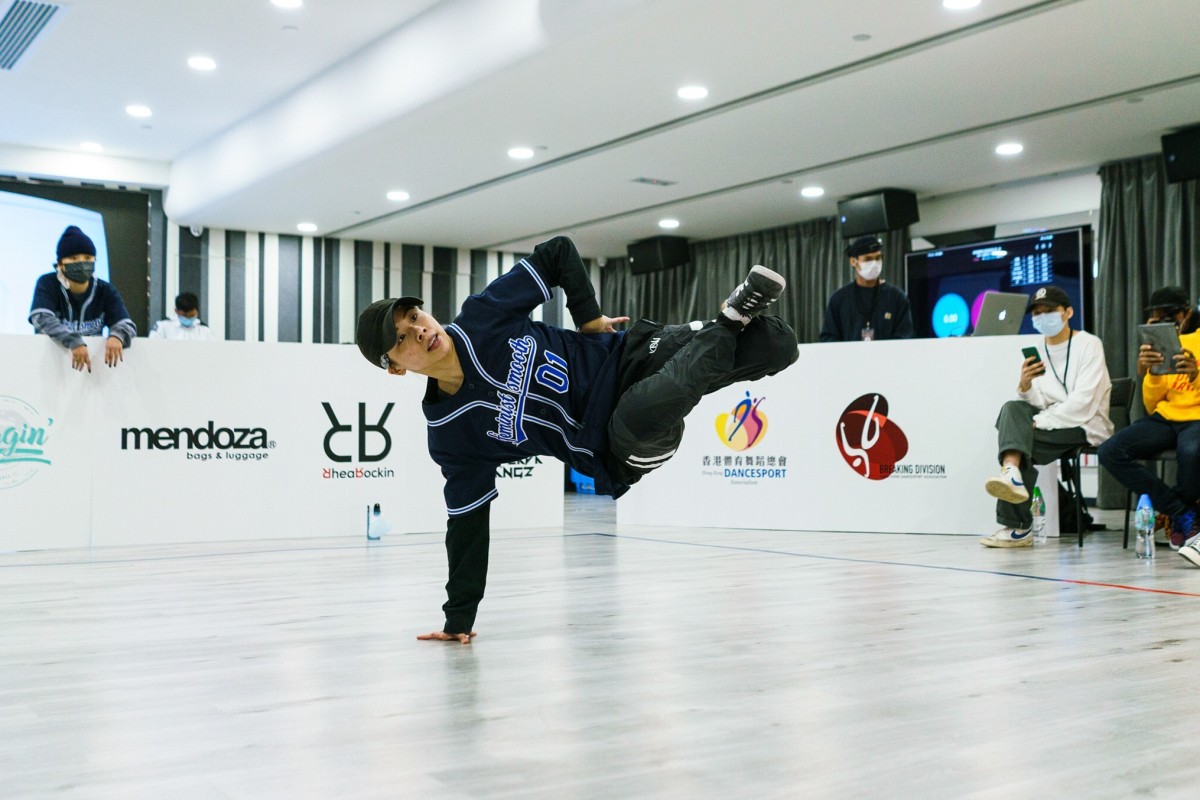 After two qualifiers, Hong Kong breakdancer Chan Ka-yi, also known as b-girl Lady Little, is ranked first in her group and is set to represent the city. Photo: AKA.APEKAY
Every day for three months, Chan Ka-yi was breakdancing in the streets of a busy Hong Kong shopping district to raise money for the plane tickets she needed to take part in a contest for the dancesport in Europe.
Rain or shine, she would always be there in Mong Kok after school, blasting hip-hop music through her portable speakers and dancing to the beat – even as her hands became blistered and scratched. The year was 2012, and she was only a 13-year-old secondary school student.
Now in her early 20s, Chan is setting her eyes on a bigger goal: taking the Hong Kong breakdancing team all the way to the 2024 Paris Olympics.
"I want this journey to be never-ending, and I will keep dancing until I grow old," she said.
Tokyo Olympics: Meet skateboarder Momiji Nishiya, Japan's 13-year-old gold medallist
Skateboarding has debuted at the Tokyo Olympics and in three years, the world's best breakdancers will gather in Paris to compete in the Olympic Games for the first time.
A total of 36 dancers – six b-boys and six b-girls from three age groups – will be selected to represent Hong Kong. The Hong Kong DanceSport Association is in charge of organising three qualifiers. Only the scores from competitors' two best rounds will be considered.
Two qualifiers have already been held, and Chan now ranks No 1 in her group, which ensures her spot on Team Hong Kong.
Hong Kong MC Fat Joe talks hip hop, breakdancing, and the city's underground subculture scene
"Just like skateboarding, these cultures are now gaining more attention and recognition," she said. "The reason why we give it our all is because of Hong Kong … qualifying for the Olympics is our long term goal, but we also want the culture of Hong Kong street dancing to thrive."
Breaking originated in the 1970s in the Bronx borough of New York City, and soon spread around the world. As well as freezes and power moves, footwork is an iconic part of breakdancing – dancers use their hands to support their bodies as they spin their hips and legs to the rhythm.
Chan, also known as Lady Little, started breakdancing in a class at her secondary school. There, she was only one of two girls taking part. She was stoked by how tough the dance moves were.
After the first session, she continued to attend the two-hour classes every Tuesday after school. She had never been keen about academics – the dance class became the reason she went to school.
Hip hop dance classes bring out the best in Hong Kong students
Now, Chan has a full-time job in the wholesale industry. Although she sometimes needs to work night shifts, she makes the time to practise twice a week from 6pm to 10pm with her crew.
"I am truly passionate about it, so I don't mind having no time to rest or socialise," she said. "It is the only thing I've persevered in for this long. I will dance until I can't do it anymore."
Since she started nine years ago, Chan has never stopped dancing – not even after the time she tore a ligament on her hand and underwent three months of physiotherapy.
She practised with just one hand, she said, her determination unshakeable.
DaBoz, a teen dance group in Hong Kong, wants the city to embrace hip-hop culture
"I want to show the world that b-girls are just as capable of performing these moves. It isn't just for boys."
According to Chan, there are only about 30 active b-girls in Hong Kong, and b-boys have long dominated the city's breakdancing scene.
But with the sport making its Olympic debut in 2024, this gender imbalance may change soon. The International Olympic Committee has announced, for the first time in Games history, that the Paris Olympics will see the participation of the exact same number of male and female athletes.
Hong Kong athlete's support of #MeToo campaign shows we need to further raise awareness of sexual assault
Another b-girl, Ng Sau-man, whose stage name is Fifty, also looks set to qualify to represent Hong Kong. Ng, in her 20s, is a full-time accountant by day and breakdancer by night.
Her flexible and rhythmic style comes from her early exposure to ballet as a child, and hip hop during secondary school.
She was first drawn to breakdancing by Lollipop F, a now-disbanded Taiwanese boy band, which had a b-boy member. When she signed up for a breakdancing class in Yuen Long some years ago, she was surprised to find an all-girls class.
Now, years have passed, and Ng is the only one from that class who is still breakdancing.
"Though breaking came from b-boys initially, many b-boys are inspired by b-girls," she said.
Girls are generally more flexible, she added, so they could use that to their advantage to transition more smoothly between moves. B-boys might not be able to do that as easily.
In 2018, she started a b-girl crew, called Feminist Smooth. There were six members in the group at first, but three left after getting married or due to other personal reasons.
"It's a tough sport – and who wants their body to get bulkier as they dance?" she explained.
Ng, who currently ranks second in her category after the two qualifiers, wants to show Hongkongers that breakdancing is not all about power moves – it is also about being delicate and smooth with every movement.
"Girls can breakdance, and you don't need to toughen yourself up for it. It's about fusing music, creativity, art, and your own flair," she said.
Sign up for the YP Teachers Newsletter
Get updates for teachers sent directly to your inbox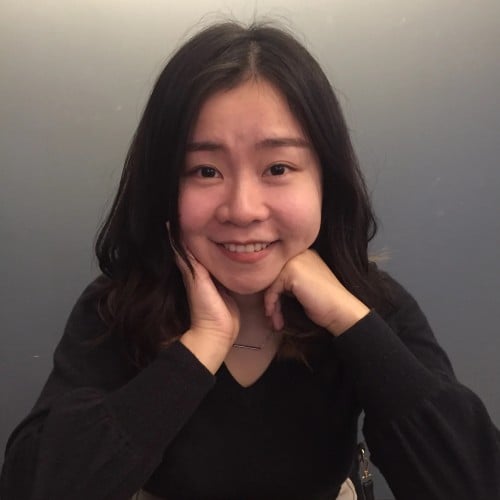 Kelly is a journalist from Hong Kong. She joined the Post in 2018, where she writes about Hong Kong's arts and culture, social welfare and the environment. She has a master's degree in Journalism from the University of Hong Kong.
Sign up for YP Weekly
Get updates sent directly to your inbox