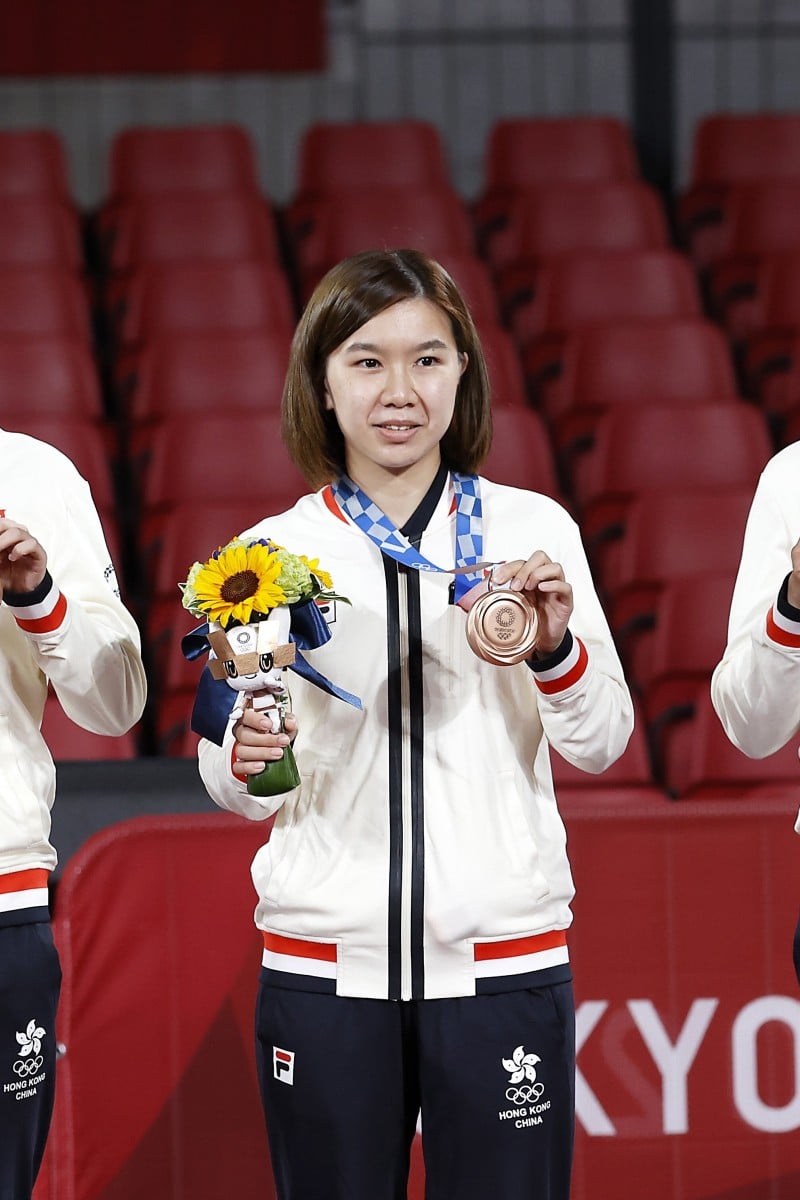 On Thursday, the women's table tennis team and the kata athlete earned the city's fourth and fifth medals of the 2020 Games

The bronzes also represent their years of training and dedication, as some of them even left school to become full-time athletes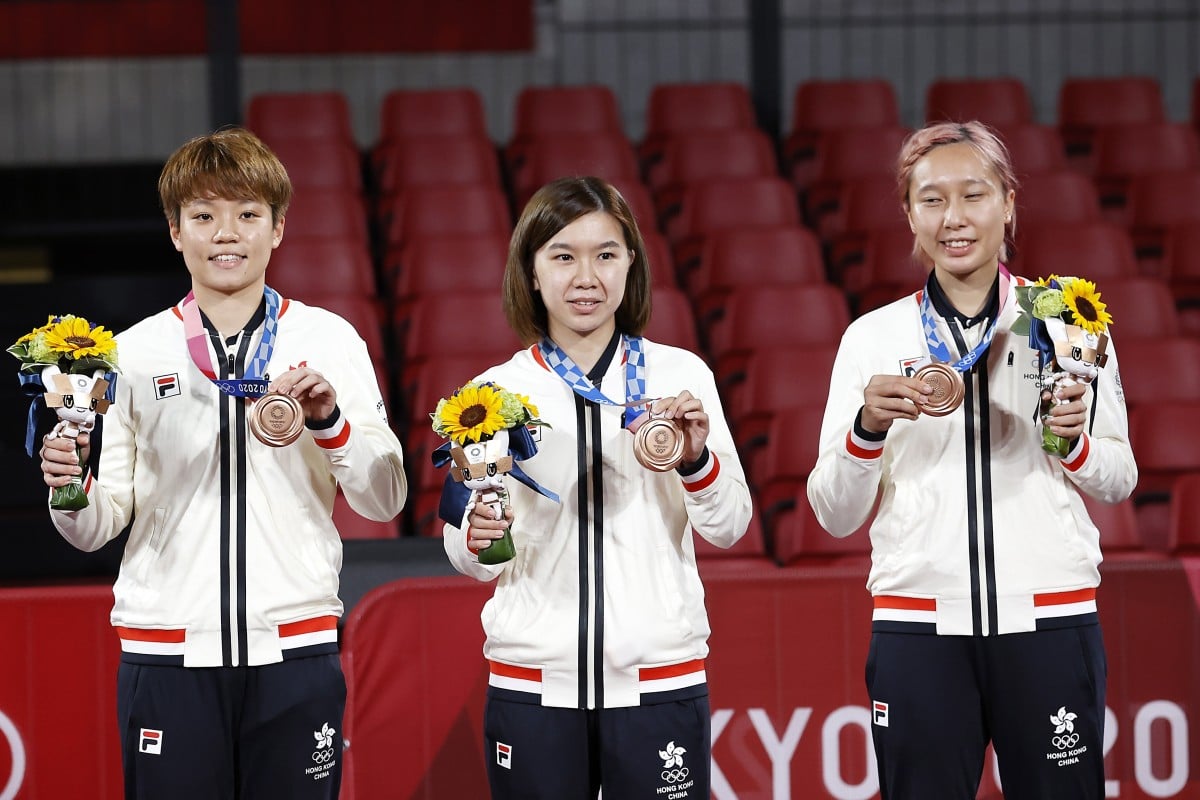 Bronze medallists Doo Hoi-kem (from left), Lee Ho-ching and Minnie Soo brought home Hong Kong's fourth medal of the Tokyo Olympics. Photo: EPA-EFE
Hong Kong's athletes have rocked the Tokyo Olympics this week, winning a bronze in table tennis and another bronze in karate .
On Thursday afternoon, the Hong Kong women's table tennis team, consisting of Minnie Soo Wai-yam, Doo Hoi-kem and Lee Ho-ching, pulled a massive upset against the German paddlers, taking home the bronze medal. Later in the evening, Grace Lau Mo-sheung won another bronze in women's individual kata.
All about silver medallist Siobhan Haughey
Here's what you need to know about them:
Soo's father, Soo Chun-wah, was a top Hong Kong table tennis player who has competed in the Asian Games. According to the Sportsroad media outlet, the newly-minted Olympic medallist started training with her father when she was just three and a half years old.
When Minnie Soo was young, she told her father she wanted to be a world champion. Photo: AFPShe became a full-time player at the age of 15 and has had her eyes on becoming a world champion since she was young.
"I loved playing table tennis when I was a young. My father once asked me [and my sister] about our wishes. My sister said she wanted to go to the Ocean Park, while I said I wanted to be a world champion," she once said in an interview with Chinese media.
What you need to know about star fencer Edgar Cheung Ka-long
Doo started playing table tennis when she was seven after her brother had encouraged her to pick up a paddle.
She won two medals at the 2014 Youth Olympics – a silver in the women's singles and a bronze in the team event.
Doo Hoi-kem has always dreamed of competing in the Olympics. Photo: AFPIn a 2018 interview with the HK01 news outlet, she said she would sometimes be so stressed about upcoming matches that she could not fall asleep no matter how exhausted she was.
"I'd always think about a lot of things before I slept. Many images would flash past me, including images of the Olympics. [Competing in the Olympics] has been my dream since I was young," she said.
Cyclist Sarah Lee Wai-sze's journey to the top
Lee has been playing table tennis since she was six years old. But her dedication to the sport was cemented when she quit her studies at the elite Diocesan Girls' School at the age of 15 to become a full-time athlete.
On her decision to become a full-time athlete, Lee said in an interview with the media that she did not want to regret not having pursued this path when she grew old. Her love of table tennis had become so deep that there was no turning back, she said at the time.
Lee Ho-ching started playing table tennis when she was six years. Photo: AFPIn 2007, then Chinese president Hu Jintao visited Hong Kong and played table tennis with some young Hong Kong athletes.
Lee was also there and was given a paddle with Hu's autograph on it, according to Sportsroad.
The youngest participants in this year's Olympic Games
When Lau was young, she was an avid pianist and ballerina. But she soon fell in love with karate after watching her older brother train.
She started training for the sport, and when she was 20 years old, she made her international debut at the world junior and cadet championships, finishing fifth.
Since then, she has won a spate of awards: silver at the Asian Championships in Japan in 2015; gold in her first Premier League in the same year, and a World Cup gold the next year.
She said in an earlier interview: "I will enjoy [my only Olympics] as much as I can. I will do my very best and hope that I can achieve a medal for the Hong Kong team, for Hong Kong karate, for my family, for my friends and for myself."
As karate will not be returning in the 2024 Paris Games, this may be Grace Lau's first and final Olympic medal. Photo: EPA-EFE
Sign up for the YP Teachers Newsletter
Get updates for teachers sent directly to your inbox
Sign up for YP Weekly
Get updates sent directly to your inbox