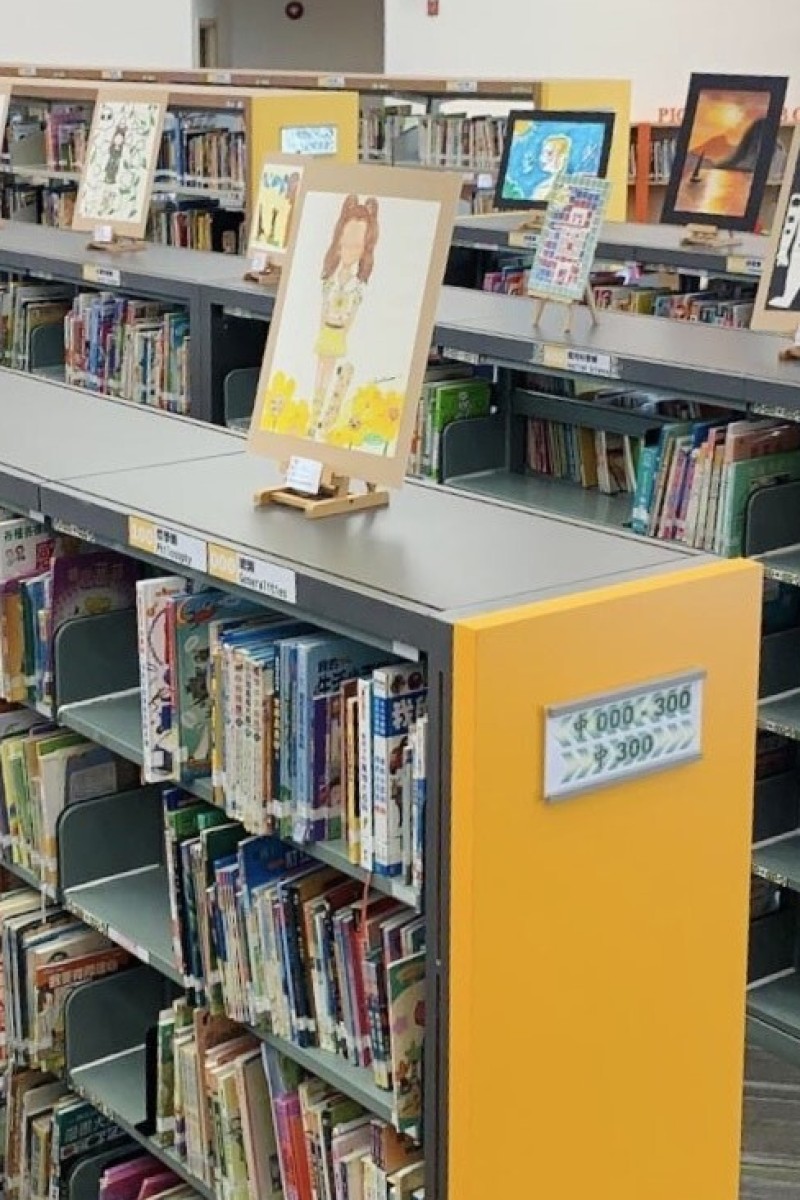 Without an official list of banned works, cautious educators are pulling books about Taiwan and those written by pro-democracy advocates

Some even wonder if they can keep George Orwell classics 'Animal Farm' and '1984'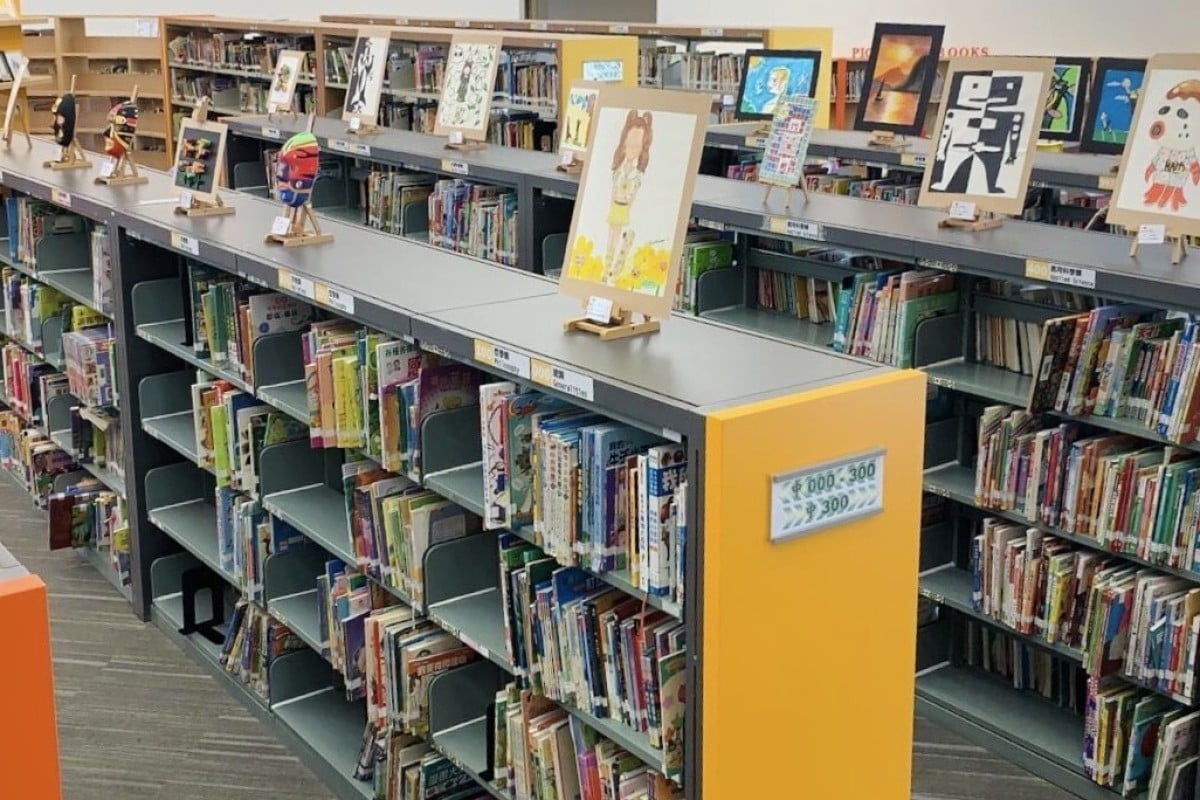 Hong Kong schools are inspecting their library collections over the summer to check for books that may violate the national security law. Photo: Handout
Schools in Hong Kong are reviewing their library collections over the summer and removing books that may violate the national security law, including titles targeted by pro-Beijing media and those broaching sensitive topics such as Taiwan.
Without an official list of banned books, librarians fearful of crossing red lines said they had adopted a more cautious approach to screening their collections.
Some report they are even questioning whether to take works such as George Orwell's Animal Farm off the shelves for their portrayal of totalitarian regimes.
First person convicted under the NSL sentenced to nine years in prison
Books written by prominent opposition political figures arrested under the national security legislation and publications marked "controversial" by pro-Beijing media could be at risk, the librarians said.
At least one school has already removed the biography of Taiwanese President Tsai Ing-wen, while another took down a historical account of defeated Kuomintang soldiers seeking refuge in Hong Kong.
"As teacher-librarians, we would rather be more cautious," said Susanna Lau Po-shan, who has held the role in several subsidised schools over the past two decades. "We would not want to give up our own safety amid controversy."
At least one school has already removed the biography of Taiwanese President Tsai Ing-wen from its shelves, as the island and its politics are a sensitive topic for China.
Within days of the national security law taking effect in June last year, education officials were telling schools to get rid of reading material that could "possibly violate" the legislation, although no clear guidelines were provided.
Lau, convenor of a concern group representing teacher-librarians from about 150 schools, said that without clear guidelines, schools could only decide whether to remove titles by applying their own standards.
In regards to her school, she planned to remove books written by politicians who were arrested on suspicion of breaching the security law.
Many libraries have already removed books from pro-democracy advocates
Lau also said one of the books removed from her school library's shelves covered the history of a Hong Kong town which was once a refuge for Kuomintang soldiers fleeing mainland China after losing the civil war in the late 1940s to the Communists.
"I was a bit worried as the book discussed [Kuomintang soldiers] fleeing to Hong Kong and seeking refuge in Tiu Keng Leng … Part of the book also mentioned them being 'persecuted by those in power'. It seemed safest that I remove this title," she said, adding it was a "difficult call".
Another teacher-librarian from a primary school said his library pulled down a Chinese-language book on human rights and legal protections co-published by former Department of Justice prosecutor, Eric Yung Tat-yeung. Pro-Beijing newspapers had accused the book of teaching youngsters "to avoid legal pitfalls".
A biography about Tsai written by a veteran Taiwanese financial journalist covering her election was also being removed from shelves, he said, citing fears of breaching the law "as it discussed Taiwan electing their own president". Beijing sees the self-ruled island as a breakaway province.
Lui Chi-kong, president of the Quality Library Network who served as a teacher-librarian at several schools for more than 40 years, said books on the 1989 Tiananmen Square crackdown, as well as George Orwell's Animal Farm and 1984, were among those being considered for removal.
Political activities banned from HK school campuses
Over the past year, public libraries have pulled at least 89 titles pending review of whether they run afoul of the security law, including several books written by localist Horace Chin Wan-kan, youth activist Joshua Wong Chi-fung and former opposition lawmaker Tanya Chan.
In a reply to the SCMP, the Education Bureau suggested schools follow the decisions taken by public libraries to remove titles from their campus collections.
Some librarians are wondering whether they can keep the George Orwell classic
But neither the bureau nor the Leisure and Cultural Services Department have provided a banned books list.
Wong Wai-shing, deputy principal of Pui Kiu College, called on authorities to provide a list of books that should be banned from school libraries so educators would "not fall into traps easily".
A secondary school principal, who asked to remain anonymous, said he believed there was "no need to overreact", adding that his school had so far not removed any titles following a review of their library's inventory, which numbered in the thousands.
15,000 students left the local school system last year
"As long as authorities do not list out books which schools must remove, we will treat that with a business-as-usual mentality," the principal said.
He added: "We don't plan to remove books just because the author has been arrested under the security law. Even if they have been arrested, many of them have not yet been convicted. If their conviction is not directly related to their books, I don't see why we have to do so."
Sign up for the YP Teachers Newsletter
Get updates for teachers sent directly to your inbox
Sign up for YP Weekly
Get updates sent directly to your inbox