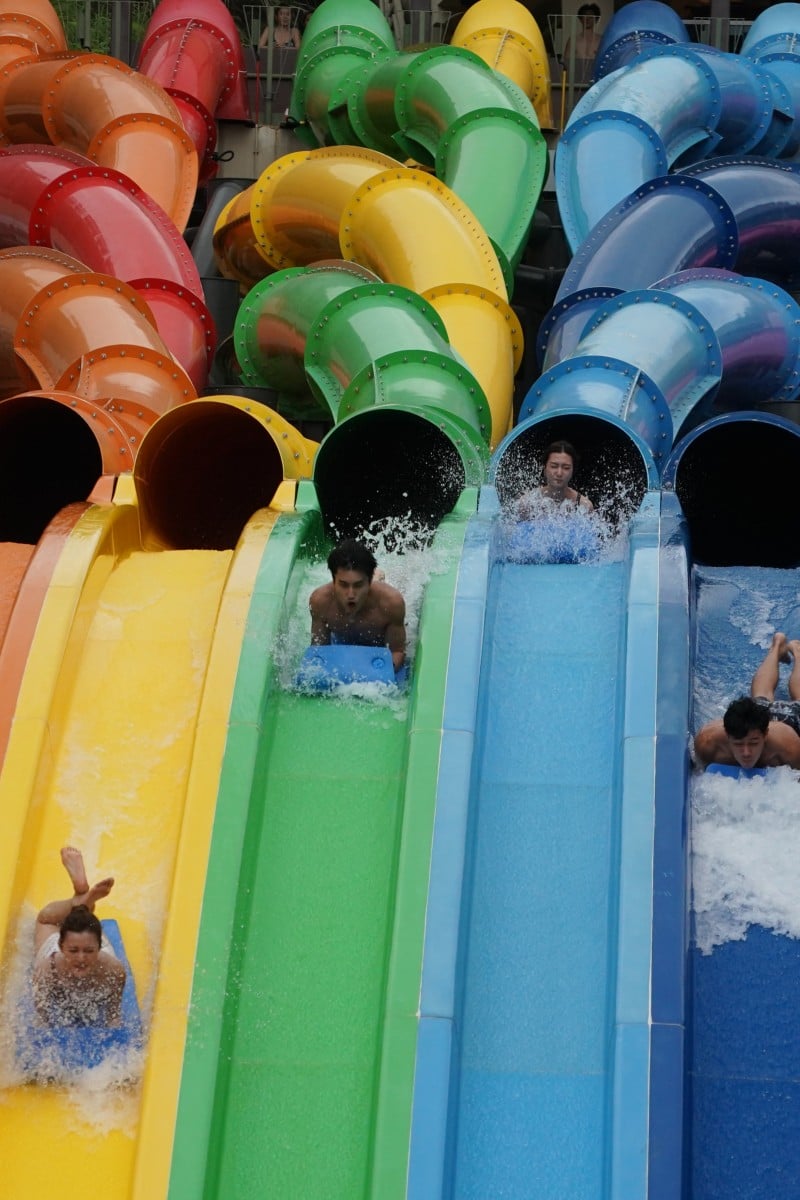 The slide offers a beautiful view of the Aberdeen Channel and is a thrill of a ride, says Young Post's Yvette Homerlein

Water resort staff say Covid-19 social-distancing rules will be followed, and visitors will be told to wear reusable masks when not on rides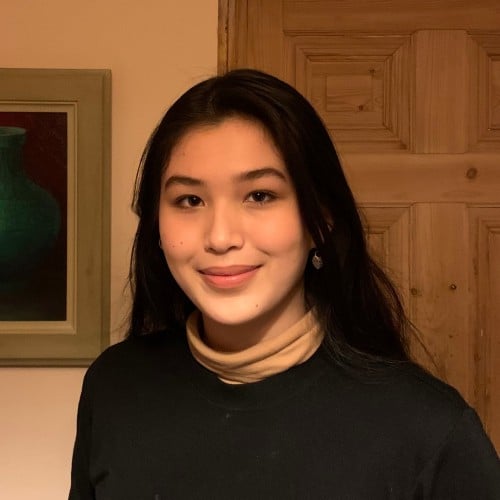 Yvette Homerlein
Yvette is a student studying Arts and Sciences at London's UCL. Before coming to intern at Young Post, she worked in social media management.
The slides at Water World Ocean Park's Rainbow Rush tower 17 metres high and offer a beautiful view of the Aberdeen Channel. Photo: Felix Wong
10.39 seconds – that's how long it took me to travel 107 metres.
But this is no Olympic feat. In fact, when it comes to zipping down water slides, it's clear I'm not cut out for the Games – though, considering the screams I heard in the tubes above and below mine, I think I did pretty well.
When I signed on with Young Post as a journalist, I never thought I'd be sent to cover my favourite theme park in Hong Kong, Ocean Park. On this visit, I didn't walk my regular beat through the aquariums and roller coasters, but instead got to experience the brand new Water World – and, specifically, its Rainbow Rush slide.
A day in the life of an Ocean Park otter caretaker
As one of the highlights of the park's new water resort, which comes after four years of delays, it was inaugurated on Monday by Ocean Park executives and celebrities Shirley Sham and Yoshi Yu.
Even the less-than-ideal weather could not take away from the brightly coloured twists and turns of the towering water slide.
Then, it was my turn. As I headed up several flights of stairs – the slide is 17 metres high, after all – I was focused on the picturesque view of the outlying islands, though a journalist next to me seemed positively terrified of our upcoming ride.
Riders on Water World Ocean Park's Rainbow Rush can choose from one of eight different slides. Photo: Felix Wong
Here's how it went: Once you've taken a mat and chosen one of the eight colourful slides, the ride starts with you twisting through a tunnel in the dark. The tubes actually overlap, and for me, this meant that I could hear screaming first above me and then below.
Then, as you emerge from the tunnel – if you've managed to keep your eyes open amid the rushing water – you are rewarded for a split second with a view of the Aberdeen Channel beyond the park.
A steep drop gives you one last thrill before bringing you swiftly to the end. You can look back at the timers above each slide to compare how quickly or slowly you zoomed through the tubes.
Brain Game: If Ocean Park could talk to Hong Kong Disneyland, what would it say?
Water World Ocean Park takes its tagline "Splash into Adventure!" literally, featuring 27 outdoor and indoor attractions including this monster of a slide and Hong Kong's first indoor wave pool. It offers five themed zones – Splendid Reef, Adventure Coast, Hidden Village, Torrential River, and Thrill Valley – flanked by a panorama of the channel and just a glimpse of the main park over the hill.
The estimated cost for the water park was HK$2.29 billion (US$294.26 million) eight years ago, and its opening was originally planned for 2017. But it was affected by years of delays and cost overruns, which have ballooned the project's cost to HK$4 billion.
The water slide can be found in Torrential River – one of Water World Ocean Park's five themed zones. Photo: Martin Chan
Although it is debuting during a pandemic, Water World's executive director Bryan Fish assured that the appropriate safety measures would be in place. It would open at half capacity with up to 4,500 guests per day, he added.
Fish said facilities would be sanitised with chlorine, ozone treatment, and UV purification, and staff would wear masks unless they were instructing guests or entering the water. He encouraged the use of reusable masks, as surgical masks quickly lose integrity when wet – a likely scenario in a busy water park.
Guests do not need to be vaccinated to enter, but will need to wear masks between rides and when moving around the park, according to government guidelines.
Vaccinated students in Hong Kong could soon return to school for full-day lessons
Water World requires a separate ticket from Ocean Park, and guests will be brought from the main park to the water park by shuttle bus.
Early bird tickets have already become available online in anticipation of the grand opening on September 21. During this early bird opening period, tickets are priced at HK$320 (US$41) for adults, HK$225 for children, and HK$150 for the elderly and people with disabilities. In the future, these prices will vary subject to seasonal adjustments.
Before opening to the general public, Water World will offer a Preview Day for members of The Club, Hong Kong Telecom's customer loyalty programme. Tickets for members will be available on their Club Shopping site from August 19 by redeeming 100 Clubpoints and paying an additional HK$120.
Sign up for the YP Teachers Newsletter
Get updates for teachers sent directly to your inbox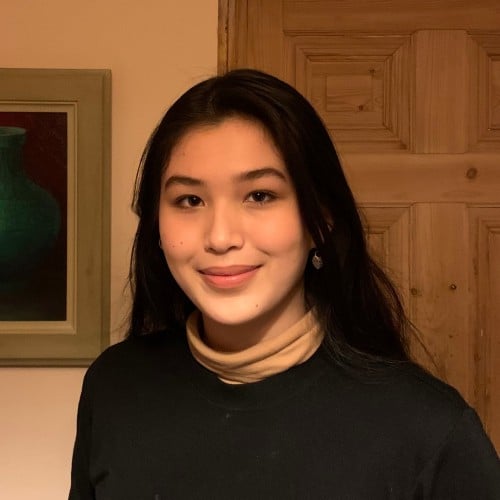 Yvette Homerlein
Yvette is a student studying Arts and Sciences at London's UCL. Before coming to intern at Young Post, she worked in social media management.
Sign up for YP Weekly
Get updates sent directly to your inbox