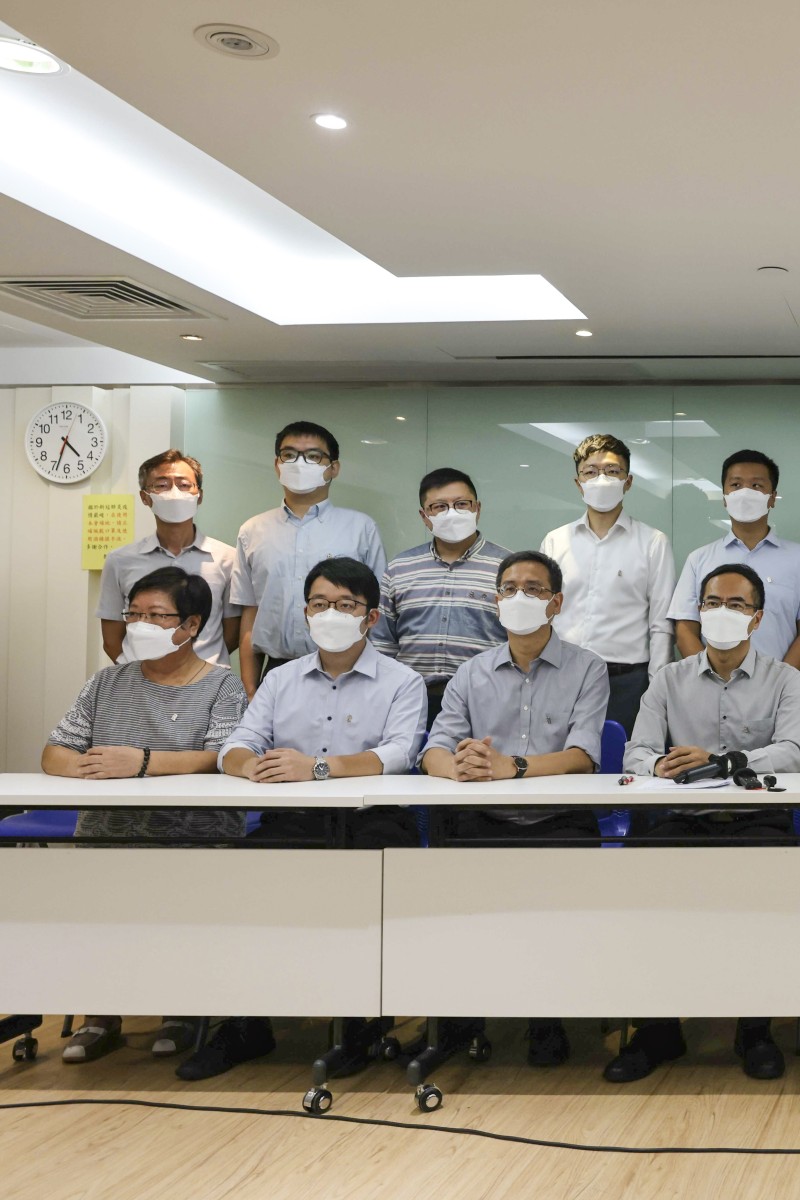 The Professional Teachers' Union made the announcement days after education authorities formally severed ties with the group

Chief Executive Carrie Lam had previously accused the group of promoting anti-government and anti-Beijing ideas among students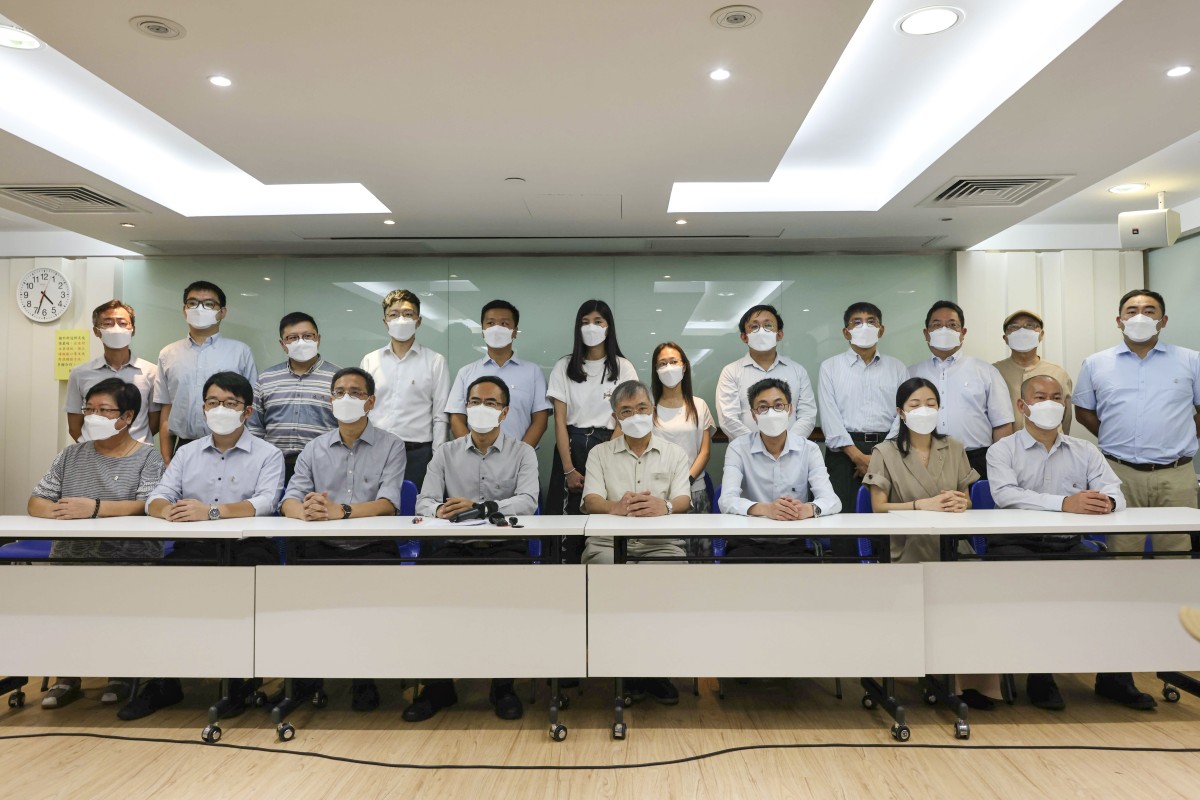 The Professional Teachers' Union announced it would disband after authorities severed ties with the association. Photo: SCMP/ May Tse
The Professional Teachers' Union (PTU), the largest of its kind in the city, has announced it will disband, days after education authorities formally severed ties with the group and warned that law enforcement could "take appropriate action" against it if necessary.
The opposition-leaning (PTU) – with some 95,000 members – revealed the decision at a press conference on Tuesday.
"In recent years, there have been big changes to the social, political and economic environments," said PTU president Fung Wai-wah, flanked by several committee members.
Schools in Hong Kong remove books they fear could violate the NSL
"Especially in recent weeks, the situation has become worse. As of now, we do not see a future ... we have decided to disband."
The 47-year-old organisation's decision to fold came after education minister Kevin Yeung Yun-hung urged the city's teachers to "thoroughly rethink" their relationship with the PTU on Saturday.
It also followed a pledge by Commissioner of Police Raymond Siu Chak-yee last week that the force would "definitely investigate" the union for any potential national security violations.
9 years in jail for the first person convicted under the NSL
Fung added: "We have gone through, with many residents, Hong Kong's historic moments.
"We face huge pressure. Although we have tried to find new ways to continue our work, we regret that we have failed to find a workable option to ease the crisis this time.
"We aim to disband in an orderly and reasonable manner. We shall call an extraordinary members' meeting ... we hope to take care of the rights of our some 200 staff members ... make financial arrangements and dispose of properties and assets properly."
Fung added that the decision was made recently, and that the PTU had not been thinking about it for very long.
Members of the PTU participated in marches during the 2019 Hong Kong protests. Photo: SCMP/ Dickson Lee
City leader Carrie Lam Cheng Yuet-ngor remained tight-lipped as to whether the PTU could be outlawed, but has also accused the group of "hijacking the education sector", and sowing "anti-government" and "anti-Beijing" sentiment among students.
The campaign against the PTU and its members began on July 31, when the Education Bureau said it would no longer recognise the union and stripped it of its status as a professional group, just hours after Communist Party mouthpieces Xinhua and People's Daily ran simultaneous articles calling it a "malignant tumour" that had to be eradicated.
More than 15,000 students have left Hong Kong in the last year
The bureau said the PTU's remarks and actions in recent years rendered it "no different from a political body in essence", citing its participation in the Civil Human Rights Front – organiser of the city's annual July 1 march and some of 2019's biggest protests – and an alliance behind the city's yearly Tiananmen Square vigil. It also accused the union of "infiltrating politics into schools" by promoting teacher strikes.
In recent days, the union has taken a number of conciliatory steps, including launching a working group to raise awareness of Chinese history and culture among teachers and pupils.
Sign up for the YP Teachers Newsletter
Get updates for teachers sent directly to your inbox
Sign up for YP Weekly
Get updates sent directly to your inbox