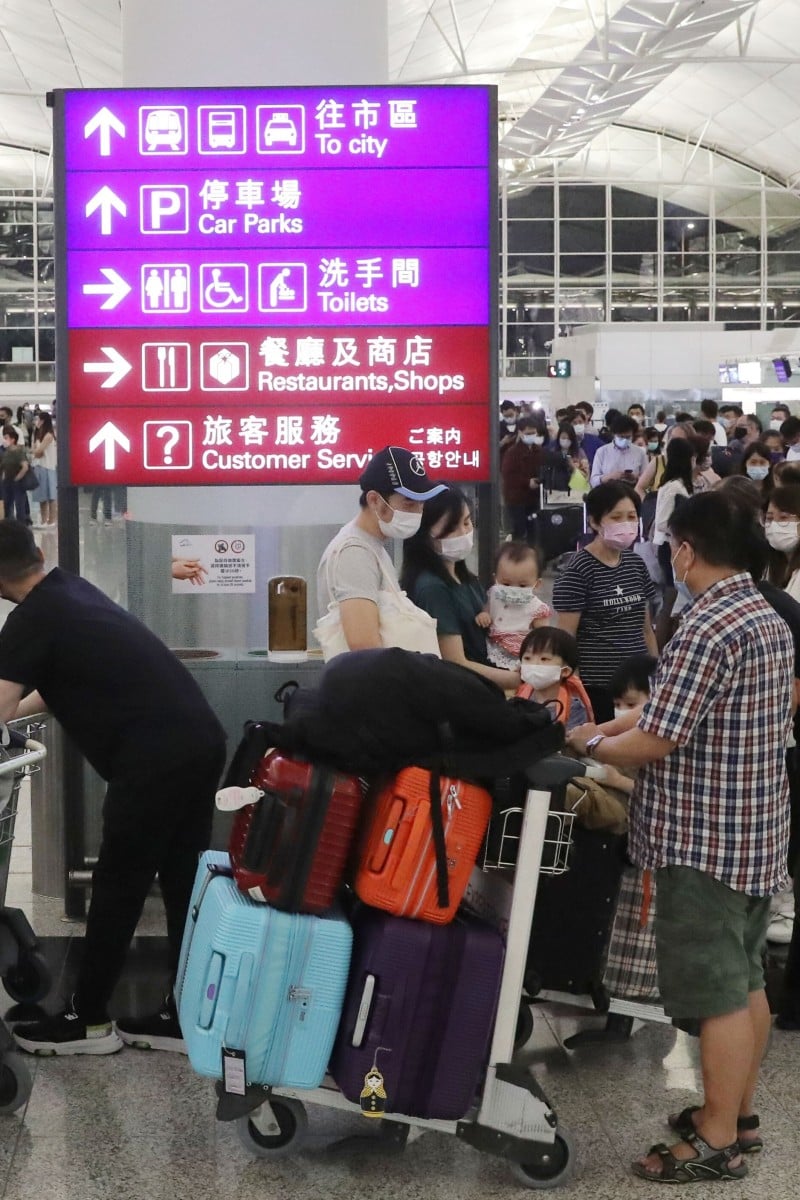 Roughly 1.2 per cent of the city's population has left in the last year, but the government says it's not just because of the national security law

Studying overseas, coronavirus restrictions, and a low birth rate may also be to blame, authorities say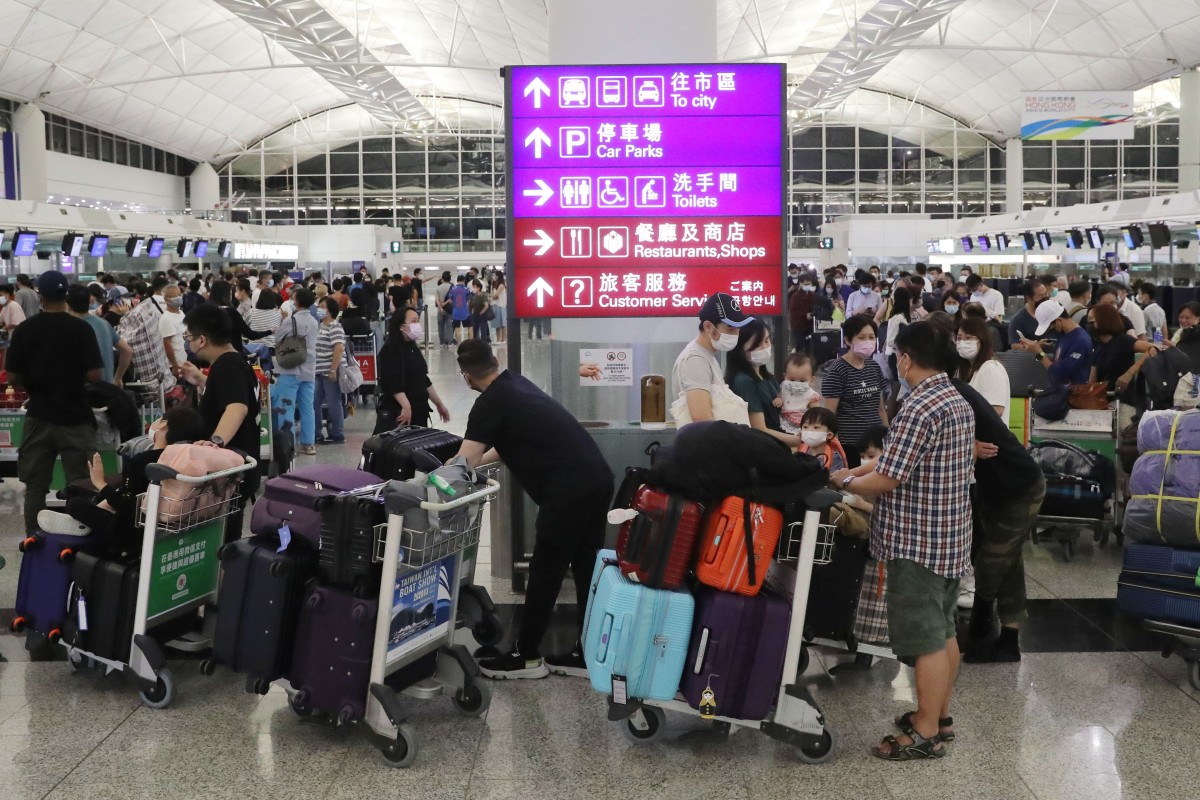 Passengers wait at check-in counters at Hong Kong International Airport in June 2021. Around 90,000 people have left the city in the last year. Photo: SCMP/Edmond So
Hong Kong's population saw a significant drop of 1.2 per cent over the last year, as nearly 90,000 residents have left the city amid a wave of emigration in the year after the national security law was imposed.
This takes the city's population to 7.39 million people, down from 7.5 million around the middle of last year.
A government spokesman said the number of residents leaving Hong Kong was "conceptually different" from emigration, as some might be going for work or study.
15,000 students have left in the last year
He also blamed the population decline partly on stringent border controls and quarantine measures amid the coronavirus pandemic, which had resulted in a low influx of people.
But Paul Yip Siu-fai, chair professor in social work and social administration at the University of Hong Kong, called the trend "alarming", and said part of the decline was because of a sharp increase in net migration, on top of a low birth rate.
"Of course many people could be leaving Hong Kong to work and study, every year there are people doing so. But what is the reason that this year saw such an increase [from 20,900 to 89,200], the government needs to find out," said Yip, adding that authorities should also look into how emigration would affect the city's long-term population changes.
Carrie Lam dismisses fears of a mass exodus
"Some people are worried about changes in freedom of speech, as well as the city's education system, while the [red lines] are unclear. Amid fears, if they had a choice, they might choose to emigrate. The government should try to address their concerns."
Yip, a former member of the government's steering committee on population policy, also expected the city to experience a continuous drop in overall population over the coming one to two years, mainly attributing that to high net migration.
But he said he believed the number of people emigrating could become steadier after that. The government should also consider more incentives in trying to boost the city's birth rate, such as providing housing priorities for couples with newborns.
HK's largest teachers' union will disband, saying it doesn't see a future
There were about 38,500 newborns and 50,400 deaths in the city between the middle of last year and this year, according to the latest data.
The spokesman, meanwhile, did not touch on the recent trend of Hongkongers considering emigrating after the sweeping security law took effect on June 30 last year, banning acts of subversion, secession, terrorism and collusion with foreign forces.
In a report last September, the Census and Statistics Department's projections showed the city's population was expected to drop to about 7.35 million within 50 years, with nearly 40 per cent of those being elderly people, reflecting an ageing society.
Sign up for the YP Teachers Newsletter
Get updates for teachers sent directly to your inbox
Sign up for YP Weekly
Get updates sent directly to your inbox