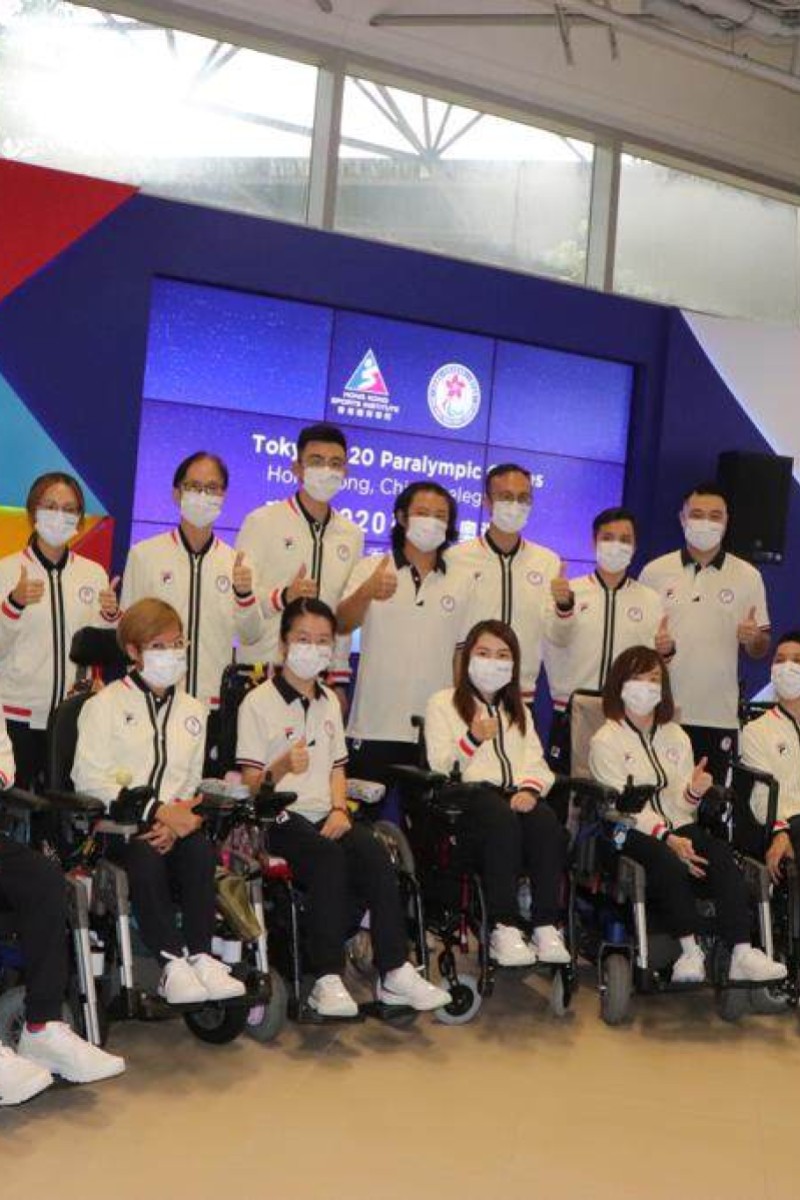 After a record-breaking year at the Olympics, 23 more Hongkongers are flying to Japan to compete in sports like swimming, table tennis and wheelchair fencing

Two of the city's most decorated para-athletes, Alison Yu and Leung Yuk-wing, are heading to the competition for the fifth time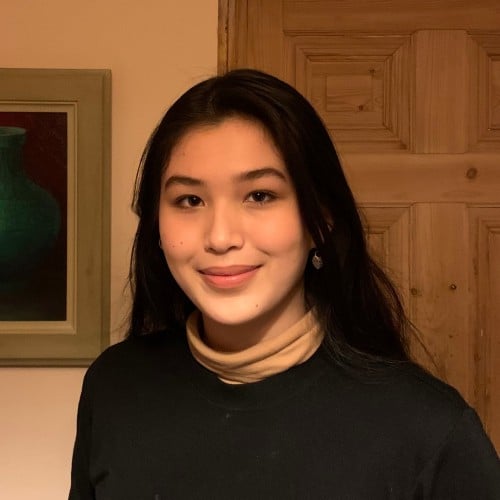 Yvette Homerlein
Yvette is a student studying Arts and Sciences at London's UCL. Before coming to intern at Young Post, she worked in social media management.
24 Hongkongers will head to Tokyo to compete in this year's Paralympic Games. Photo: Chan Kin-wa
40 Gold medals, 37 Silver, and 49 Bronze ... whose dazzling record could this be? This honour belongs to Hong Kong's very own Paralympics team, which has won a whopping 126 medals over 12 Summer Paralympic Games since 1972.
Shortly after Hong Kong athletes snapped up five medals at the Tokyo Games earlier this month–the most from a single Games in the city's history–23 more Hongkongers are heading to the Paralympics for a shot at the medal podium.
They will be battling it out with athletes from around the world in eight sports: archery, athletics, badminton, equestrian, swimming, table tennis, wheelchair fencing, and boccia (a ball sport for athletes with severe motor skill disabilities).
Here are some Hong Kong paralympians to watch out for this year:
Alison Yu Chui-yee, 37, Wheelchair Fencing
Hong Kong's most decorated para-athlete will be attending her fifth Summer Games, and is undoubtedly one of the faces of wheelchair fencing. She won four gold medals in her Paralympic debut in Athens, and since then has picked up three more, in addition to three silver medals and a bronze.
Wheelchair fencer Alison Yu Chui-yee poses for a photograph at the Hong Kong Sports Institute in Sha Tin. Photo: Post Magazine
At age 11, Yu was diagnosed with bone cancer and eventually had to have her left leg amputated, but she never let that hold her back. Starting as a swimmer before turning to fencing, Yu has always been a determined sportswoman with an optimistic personality.
"You've got to embrace all sorts of challenges throughout life," she said in a 2018 alumni interview with the Chinese University of Hong Kong . "Challenge isn't something you can refuse. Refusing challenges implies elimination."
Siobhan Haughey's secret to success
Leung Yuk-wing, 36, Boccia
Leung is also heading to his fifth Paralympics, and already has three gold and one silver medal under his belt. The Boccia player has twice been nominated for the prestigious Laureus Sports Award.
Born with arthrogryposis, a condition that limits his joints' range of motion, it was Boccia that helped Leung with his confidence. His most recent performance in Rio shows how determined he is in the sport.
Leung Yuk-wing (left) beats his Thai opponent to reach the final of the mixed individual at the Rio Paralympics. Photo: SCMP
"I am so happy," he said after the win. "The final was not easy, as I was trailing two points in the first game, but fortunately I was able to get back to the table point by point."
In the future, Leung wants to become a boccia coach, but for now, he is concentrating on the Tokyo Games.
The sports we'd add to the Olympics
Tang Wai-lok, 24, Swimming
Tang has gone from being Hong Kong's youngest athlete in the 2012 Paralympics to the only veteran on the swim team at this year's Games. Born with a mild intellectual impairment, it was his mother that encouraged him to take up swimming when he was young.
Swimmer Tang Wai-lok won his first gold medal - and set a record - at the Rio Paralympics. Photo: HK Paralympic Committee.
When asked if he felt the immense pressure of competing, Tang simply replied that even if there was pressure, he wouldn't get nervous. Instead, he focuses on just doing his best. And indeed, at the 2016 Rio Games, he swam his personal best time in the 200m freestyle. It just so happened to be a Paralympic record too, earning him a gold medal.
"Speeding through the water is my favourite feeling," says Tang on his athlete page for the Hong Kong Sports Association for Persons with Intellectual Disability (HKSAPID).
What inspires these young Olympic athletes
Hong Kong's best female Boccia player is 25-year-old Ho. She placed 5th at the 2016 Rio Games, and has twice been awarded 'Sportswoman of the Year' at Hong Kong's Paralympic Outstanding Athlete Awards.
Ho Yuen-kei poses for a photo at the Hong Kong Sports Institute in Sha Tin. Photo: SCMP/ Sam Tsang
Ho was born with the genetic disorder spinal muscular atrophy. She runs a food blog about wheelchair accessible restaurants in the city, providing great advice and raising awareness for her fellow Hongkongers.
"I have to keep playing sports to keep my muscles 'alive'," she told the South China Morning Post in 2016, shortly after her first Olympics. "I am grateful for even having the opportunity to compete with others through the sport of boccia."
All about hometown hero Sarah Lee
Daniel Ho-yuen Chan 36, wheelchair badminton
This may be Chan's first Paralympics, but as the second ranked qualifier for men's singles wheelchair badminton, he is certainly a strong contender, especially considering he has defeated the world's no. 1, Kim Jung-jun, several times.
Daniel Chan Ho-yuen is a strong contender in this year's wheelchair badminton competition. Photo: SCMP/ Edmond So
Chan had always been an avid badminton player, but for a long time, his dream of becoming a professional player was simply that - a dream.
However, after a car accident forced him to have his left leg amputated at age 22, Chan turned to his hobby for distraction, gaining new motivation and confidence. He became Hong Kong's first wheelchair badminton player, and has since been awarded Kappa's 'Sportsman of the Year' twice in Hong Kong.
Sign up for the YP Teachers Newsletter
Get updates for teachers sent directly to your inbox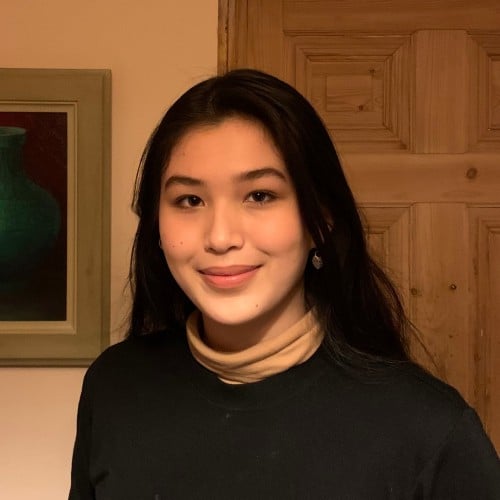 Yvette Homerlein
Yvette is a student studying Arts and Sciences at London's UCL. Before coming to intern at Young Post, she worked in social media management.
Sign up for YP Weekly
Get updates sent directly to your inbox