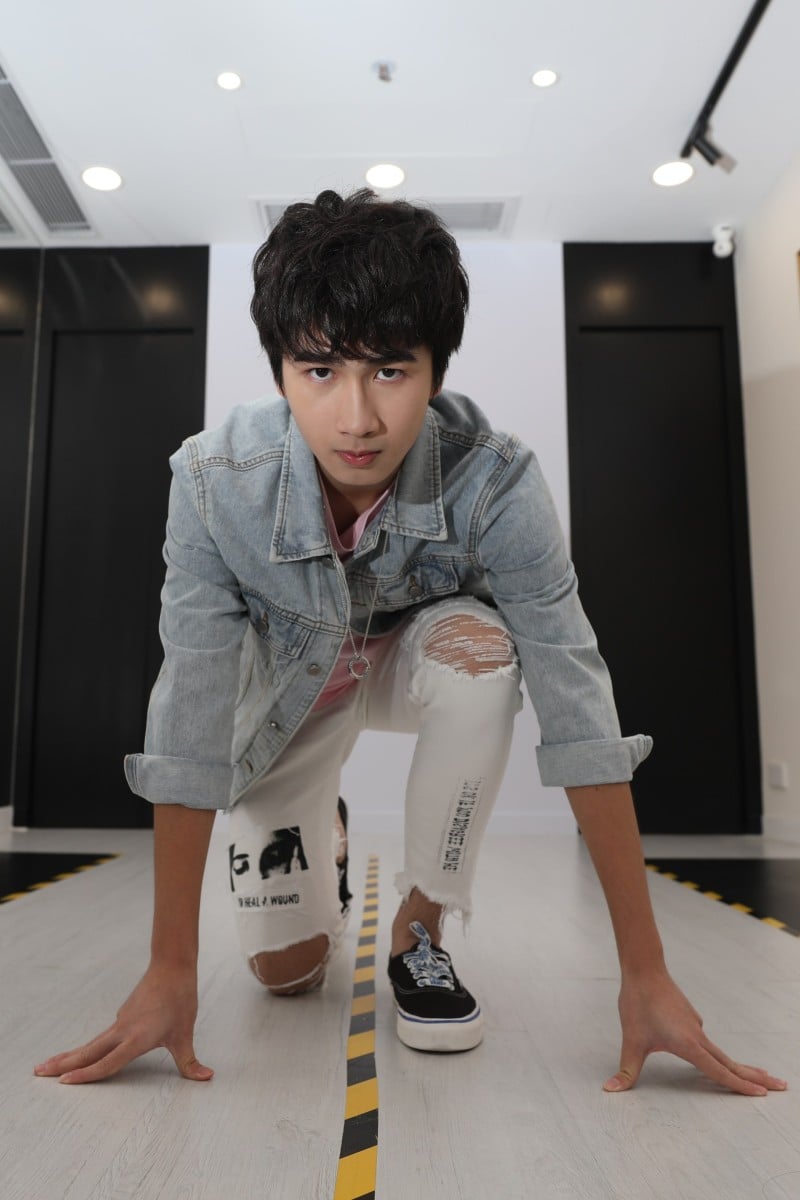 'I don't want to be ordinary': teen actor gave his all to play Hong Kong Paralympian So Wa-wai in 'Zero to Hero' film
Mason Fung Ho-yeung recalls how stressed he felt when he saw how large of a role he had in the first film of his young career

The 16-year-old describes how he threw himself into practising whenever he could, even using mirrors in restroom stalls and at the mall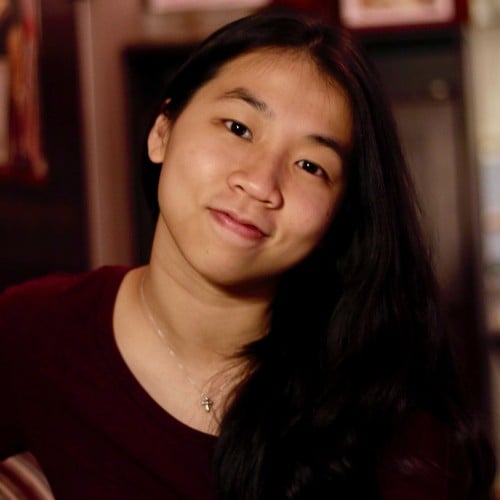 Yanni joined the Post in 2021. She has a bachelor's degree in communication and majored in international journalism. Previously, she worked at Reuters covering Hong Kong political news including the enactment of the national security law.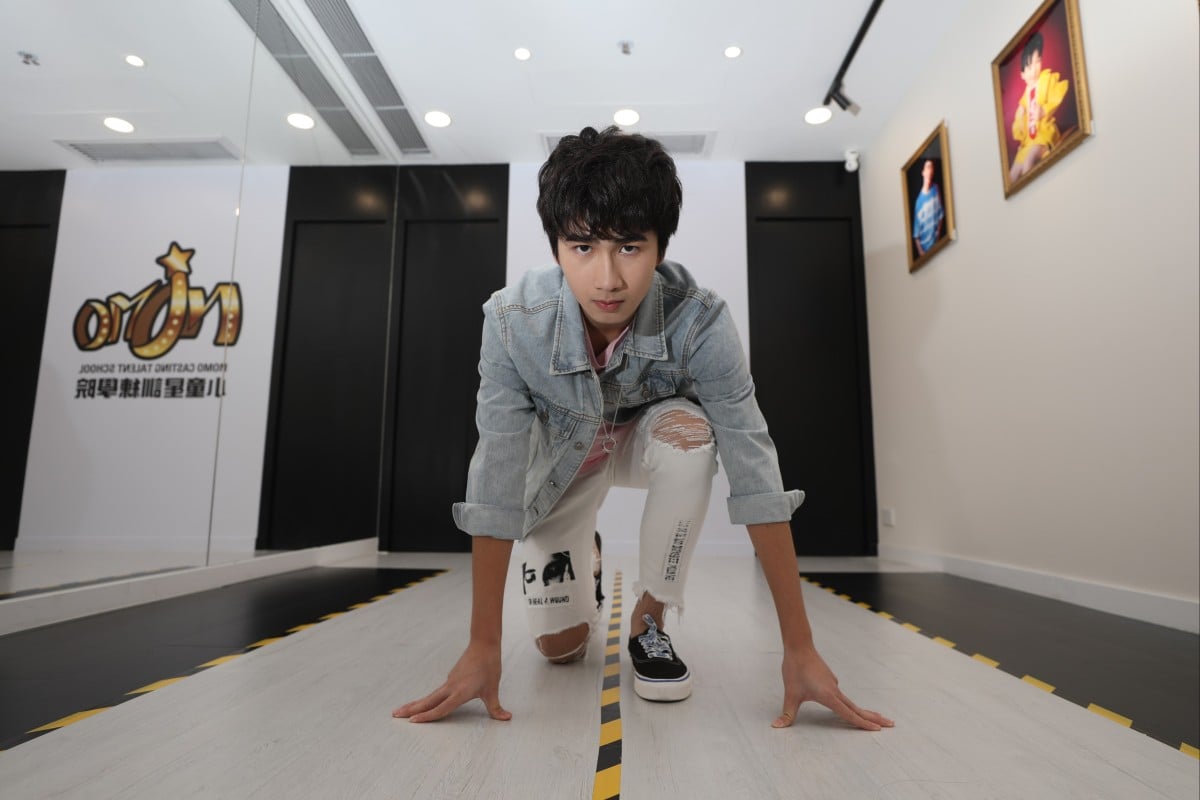 Playing Paralympian So Wa-wai was a dream come true for 16-year-old actor Mason Fung Ho-yeung. Photo: SCMP / Xiaomei Chen
The moment 16-year-old Mason Fung Ho-yeung dashed across the track's finishing line, he burst into tears "like a baby".
He was shooting a scene for the Zero to Hero movie, in which he plays a young So Wa-wai, the legendary Hong Kong Paralympian who was born with cerebral palsy and went on to win 12 Paralympic medals from 1996 to 2012.
5 Hong Kong athletes you should watch for at the 2020 Tokyo Paralympics
Sandra Ng plays So Wa-wai's mother in the movie, while Leung Chung-hang plays So Wa-wai in his adult years. Photo: Edko Films
The scene that made Mason cry while filming was So's first Paralympic appearance at the 1996 Atlanta Games, where the athlete won gold in the 4x100m race. But for the young actor, it was his last part in the movie.
"I burst into tears after I ran across the finishing line because that's also where my experience in this movie ends," Mason said in an interview. "The movie crew teased me for crying like a baby."
Just 13 days after the film hit the city's cinemas on August 12, it already racked up HK$12 million in the box office. Getting this part was a dream come true for Mason.
So Wa-wai competed in the 2008 Paralympics in Beijing. Photo: Facebook
When he was younger, he lacked confidence, mumbling so quietly that he felt his mother was the only person in the world who understood him – much like how So in the movie feels most understood by his mother.
To help Mason build confidence and improve his speaking skills, his mother sent him to acting school when he was 13. But she had no intentions for her son to become a movie star.
Little did they know that the stage would be where Mason would feel most comfortable.
"In the past, I didn't like being myself. I'm always weird around people, and I just don't fit in. But somehow when I'm pretending to be another person while acting, I can face other people and feel more confident," he said.
'Zero to Hero' review: the moving story behind Paralympic medallist So Wa-wai
A year after he started taking acting classes, he auditioned for a role in the Zero to Hero movie.
"I remember my first casting took place a day before my tests at school, so you can imagine how prepared I was when I showed up. It was humiliating," he recalled.
Still, the budding actor got the part, though he attributed the success to pure luck.
But his excitement about getting the part quickly turned into panic when he flipped through the heavy stack of movie script pages.
"I never thought I would see my name appear that often in this thick script. It was more than what I had imagined, and it was a bit terrifying," he said, still shuddering when he recalled that moment two years ago.
Mason Fung said he felt stressed while shooting the movie. Photo: Xiaomei Chen
He was acting alongside well-known actress Sandra Ng Kwan-yue and actor
Louis Cheung Kai-chung, and the experience was stressful for Mason.
"I felt so undeserving of the role. There was definitely pressure," he said, as he described how it felt being in his first film with co-stars who had so much more experience than he did.
But he was determined to make up for his inexperience with hard work.
9 young Paralympic athletes we're watching at this year's Games
He threw himself into mastering the challenging role of playing the teen sprinter with cerebral palsy, watching videos of interviews with So Wa-wai to study the nuances in the Paralympian's speech and behaviour.
"I practised my facial expressions whenever I saw a shiny surface – mirrors in malls, glass doors, or just anywhere. It crept people out at times," the young actor said of the days leading up to the filming, which was during the pre-Covid-19 times when wearing a mask in public was not yet a requirement of everyday life.
He remembered even taking time before his tutorial classes to hone his acting in front of the mirror in a handicap restroom stall, while his friends sat on the toilet playing video games.
Louis Cheung plays the adult So Wa-wai in 'Zero to Hero'. Photo: Big Honor Entertainment
In total, Mason spent four months shooting the movie, working on set two to three days per week, while still juggling classes and schoolwork.
"It took the movie company a while to prove to my school that I was participating in a meaningful film so they would allow me to skip classes," Mason said.
"The longest filming day I had was from six in the morning till seven in the evening."
Everything you need to know about the Paralympics
But the long hours he spent on set – as well as the time he spent rehearsing in restroom stalls and in front of mirrors in malls – were worth it.
After the biopic hit cinemas, Mason received waves of accolades for his acting – a testament to how hard he had worked to portray the Paralympian's life.
The teen will soon be back at school to get ready for the Diploma of Secondary Education exams, the city's university entrance assessments. Preparing for the paper will obviously be exhausting, but he made clear that he would still welcome any opportunities to act in the coming year.
Star swimmer Siobhan Haughey shares her secrets to Olympic success
In some ways, Mason's refusal to do the bare minimum is inspired by the grit of the actual character he plays. So never saw his disability as an obstacle to pursuing his running dream. The athlete, who retired in 2016, is now 39 but still holds the world track record for the 200m event.
"I just want to walk a different path from everyone else," Mason said with a shrug.
"The typical ideal life dictated by society is to graduate from school with flying colours, enter university and get a steady job. I don't want to be ordinary."

Sign up for the YP Teachers Newsletter
Get updates for teachers sent directly to your inbox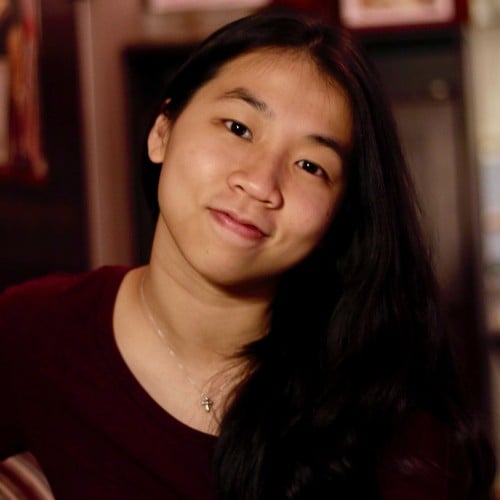 Yanni joined the Post in 2021. She has a bachelor's degree in communication and majored in international journalism. Previously, she worked at Reuters covering Hong Kong political news including the enactment of the national security law.
Sign up for YP Weekly
Get updates sent directly to your inbox