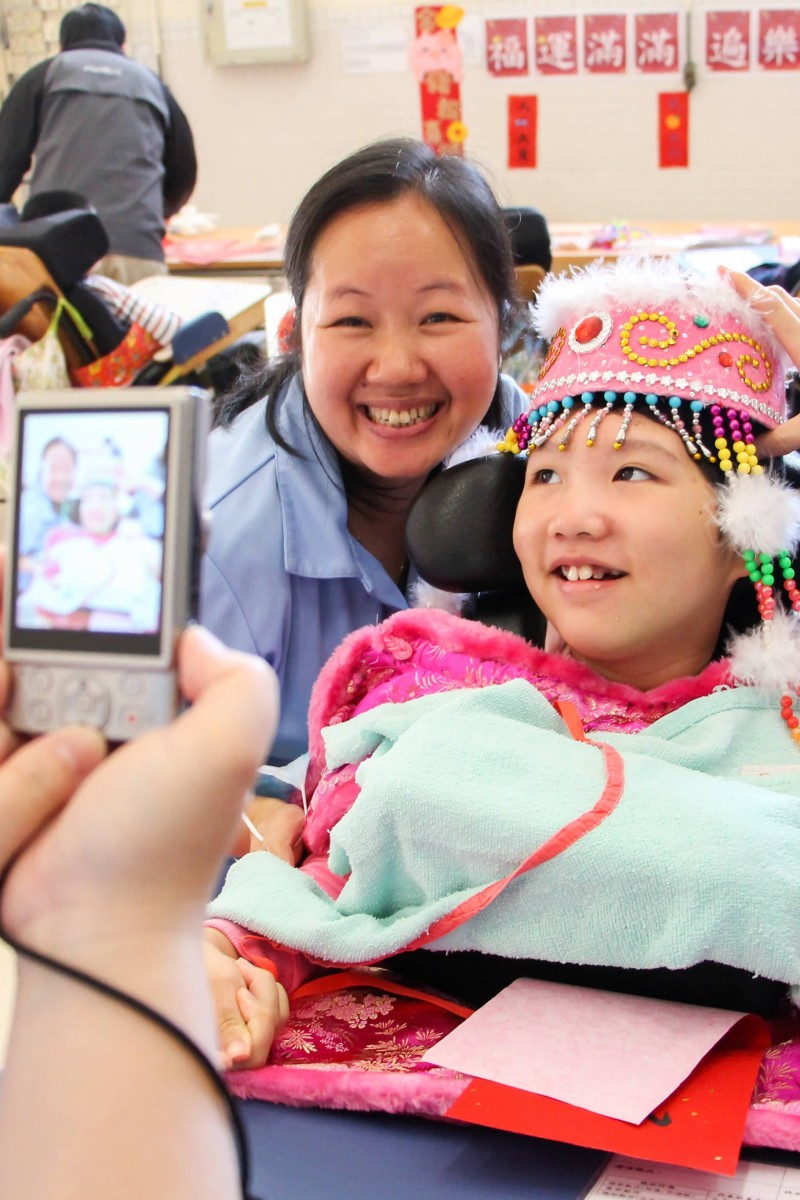 During the Covid-19 pandemic, Hong Kong pupils with special educational needs (SEN) have struggled to get the therapy and education they need

Although 95 per cent of teachers at Caritas Jockey Club Lok Yan School are jabbed, they struggle to reach the government target for full-day class resumption because many students cannot get vaccinated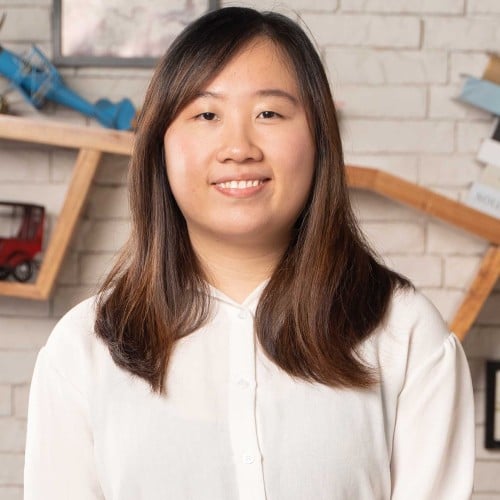 Sue joined the Post in 2021. She graduated from the University of Hong Kong with a double major in journalism and counselling.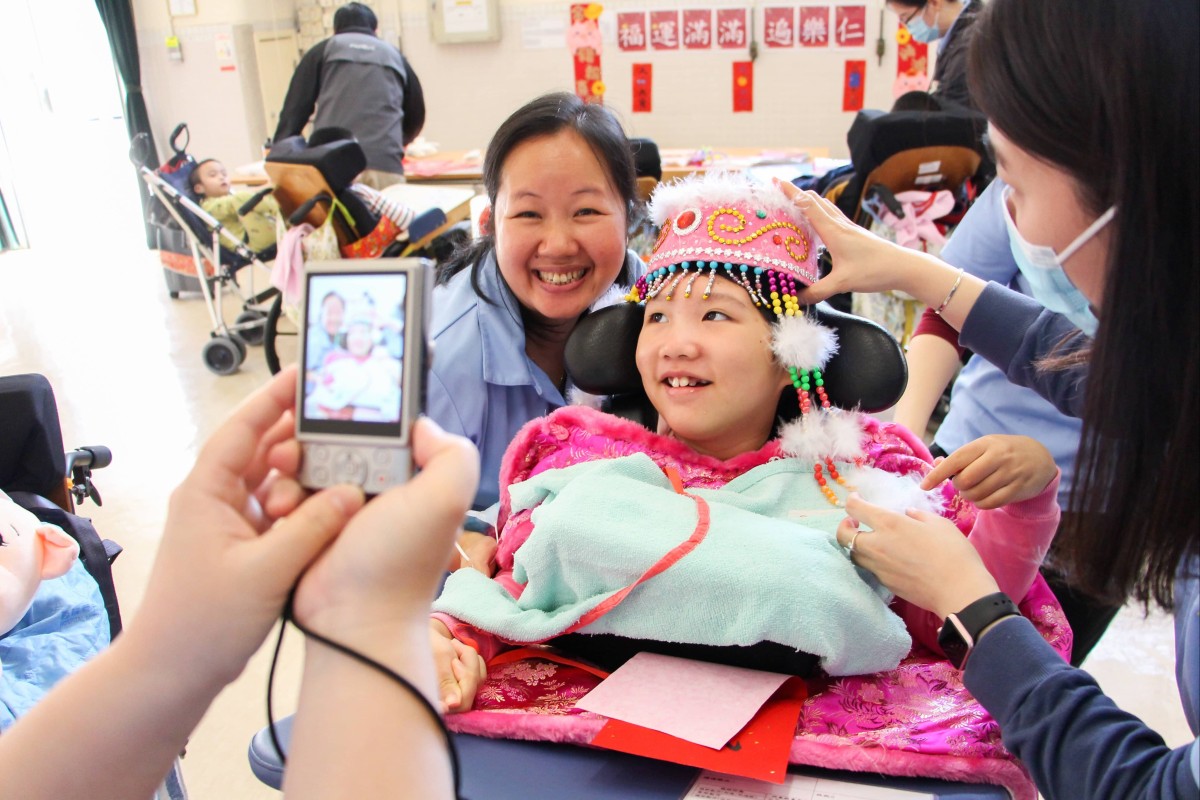 Before the pandemic, students at Caritas Jockey Club Lok Yan School had a variety of activities that kept them active and engaged. Photo: Caritas Jockey Club Lok Yan School
Scroll to the end of the story for a list of vocabulary words from the text below.
For 60 young students in Hong Kong, the only chance they get to interact with the outside world is when they go to school.
These children, aged six to 18, live in the Caritas Medical Centre in Sham Shui Po because of their severe intellectual and physical disabilities. Most of them need to use a wheelchair or are bedridden.
Due to the coronavirus pandemic, their parents have not been allowed to visit them at the hospital, limiting the youngsters' interactions with the outside world. Some have not seen their parents in nearly a year.
Understanding the needs of SEN students creates an inclusive learning environment
They are students at the Caritas Jockey Club Lok Yan School, which is connected by a bridge to the medical centre. With classes resuming from September 1, the students finally have some much-needed company.
"Our students were happy to return to campus [on September 1]. They smiled and responded to us when we called their names," vice principal Amy Wong May-tak said.
It is therefore not surprising that the school and parents want full-day in-person classes, instead of the current half-day sessions, to commence.
Full-day classes only if 70 per cent of a school's occupants are vaccinated
Last month, the government announced that schools in Hong Kong could apply to resume full-day classes from September 1 if more than 70 per cent of students and staff had been fully vaccinated.
However, under the city's inoculation drive, only those aged 12 and above can get the jabs, meaning some students from the Lok Yan school do not qualify.
"Our students are very weak – their health conditions might make them ineligible for the vaccine. This decision also requires the consent of parents as well as a doctor's assessment," said Chrysan Mok Oi-ling, who was the school's principal until August 31.
Caritas Jockey Club Lok Yan School former school principal Chrysan Mok Oi-ling (left) and Current Principal Shirley Fung Sau-yi photographed at the school's cooking classroom. 26AUG21 SCMP / Xiaomei Chen
In fact, 95 per cent of the school's staff have been vaccinated. But hitting the 70 per cent mark for all occupants was something that was unlikely to happen any time soon, Mok said.
"It would be ideal if we could resume full-day classes to give students more comprehensive support and activities. That's what our parents are looking for," she added.
The school offers not just Chinese, English and Maths classes, but also other activities – for example, virtual reality games simulating roller-coaster rides. Different kinds of therapy are also provided.
There are 61 government-subsidised special schools in Hong Kong with more than 8,000 students enrolled. The Education Bureau categorises students with special educational needs (SEN) into eight types, including those with learning difficulties, intellectual disability, or autism.
Another year of Covid: Hong Kong students return to campus for half-day lessons
George Leung Wing-hung, chairman of the Hong Kong Special Schools Council, said it was "close to impossible" for any special schools to resume full-day classes.
"As far as I know, only about 50 per cent of eligible SEN students have been vaccinated, and many concerned parents are still resisting the jabs," he said.
Anastasia Moskvina, a 34-year-old mother of a four-year-old boy with autism, longs for the resumption of full-day classes.
After a wait of one and a half years in Hong Kong, the Russian woman enrolled her son last month in a kindergarten for SEN children. Before that, her child had been attending a nearby private school that did not specifically cater for youngsters with special needs.
Students were able to participate in cooking classes before Covid-19 shut down many of their Photo: Caritas Jockey Club Lok Yan School
Her autistic son has trouble adopting new routines, and had thrown tantrums when he switched to a new kindergarten. The working mother is grateful for the help the new school has offered, and hopes there can be full-day classes soon.
Because school ends at 1.30pm, Moskvina needs to fill her boy's schedule with swimming classes, private therapy and other activities.
"I feel the pressure on parents," she said. "The current half-day class arrangement would definitely affect SEN children in the long term, as they need to catch up on learning."
Sarah Sparks Campbell is another mother eyeing full-day classes for her two children, aged 10 and 15, who both go to special needs schools.
Struggle of Hong Kong's disadvantaged youth while learning online
Campbell, 45 and from the United States, has quit her English teaching job at a university to take care of her kids.
Because of the pandemic, her children only attended online classes last year, but Campbell believed this method did not work for them.
"For SEN children, a school is not just a place to learn but also to receive different kinds of therapy. When it switched to online, these resources [could] not be offered," she said.
Her 10-year-old daughter, Makenna, has moderate intellectual disability. She is only capable of speaking and signing about 20 words. She needs regular speech therapy sessions, but because of the outbreak, she only received two sessions last year.
How do people with hearing disabilities cope during Covid-19?
Her 15-year-old son has autism and mild intellectual disability. He lives in a dormitory at a special needs school. Because of the outbreak, his school has switched to online learning.
The problem, according to Campbell, is that her son is addicted to electronic devices, and therefore is not allowed such equipment in his dorm. But without a computer, the boy cannot attend online classes.
"His learning has completely stopped," she said, adding that her son's mental health had deteriorated, and he was sent to the hospital a few times for treatment.
"The half-day school gives half of the teaching responsibility to the parents. But at the end of the day, parents cannot be teachers or therapists. Our children need that relationship at school, and also sufficient amount of education and therapy," said Campbell.
Intellectual 智力的: A person's ability to think and understand things

Bedridden 臥床: Having to stay in bed all the time because of sickness or old age

Commence 開始: To begin to happen

Inoculation 接種: An act of protecting a person from catching a disease by getting vaccinated

Qualify 有資格: To reach the standard needed to do something – for example, to do a particular job

Comprehensive 全面的: Complete and including everything that is needed

Autism 自閉症: A mental disability that starts in early childhood, in which a person has difficulties with social interaction and communication as well as restricted or repetitive patterns of thought and behaviour
Sign up for the YP Teachers Newsletter
Get updates for teachers sent directly to your inbox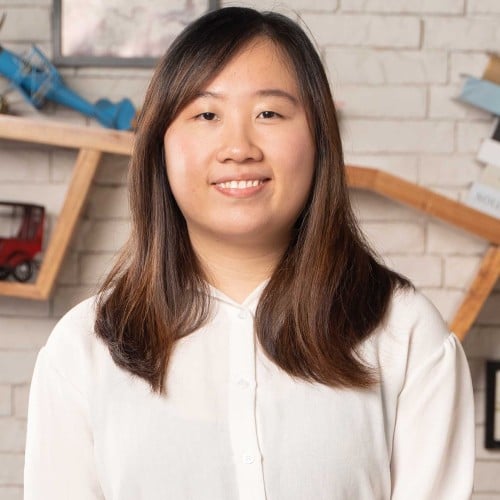 Sue joined the Post in 2021. She graduated from the University of Hong Kong with a double major in journalism and counselling.
Sign up for YP Weekly
Get updates sent directly to your inbox