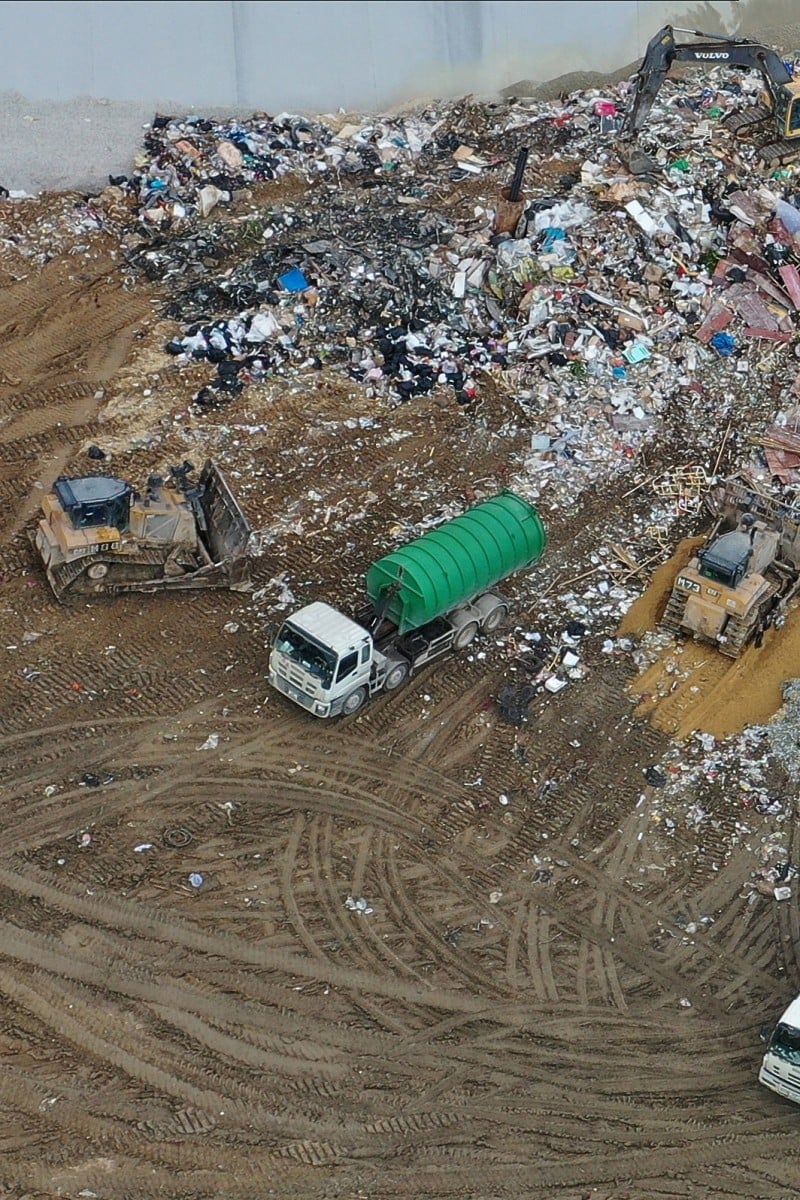 The city's government has a new plan for reducing the amount of rubbish in our landfills

But environmental groups like Greenpeace and The Green Earth say more still needs to be done, and critics argue the scheme will unfairly punish the poor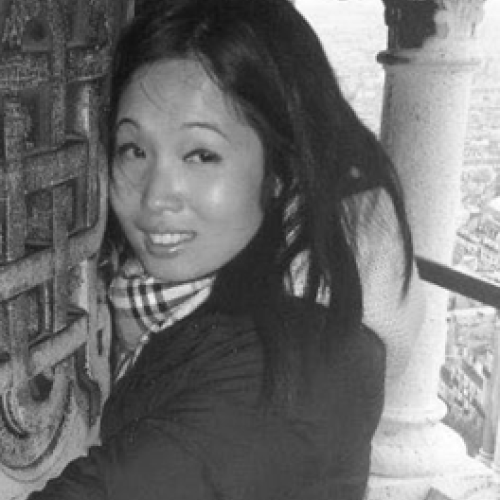 Doris worked in educational publishing, including the BBC and Cengage prior to joining the Post in 2018. She specialises in creating graphics and digital learning content, and has a particular interest in issues related to mental health and wellness.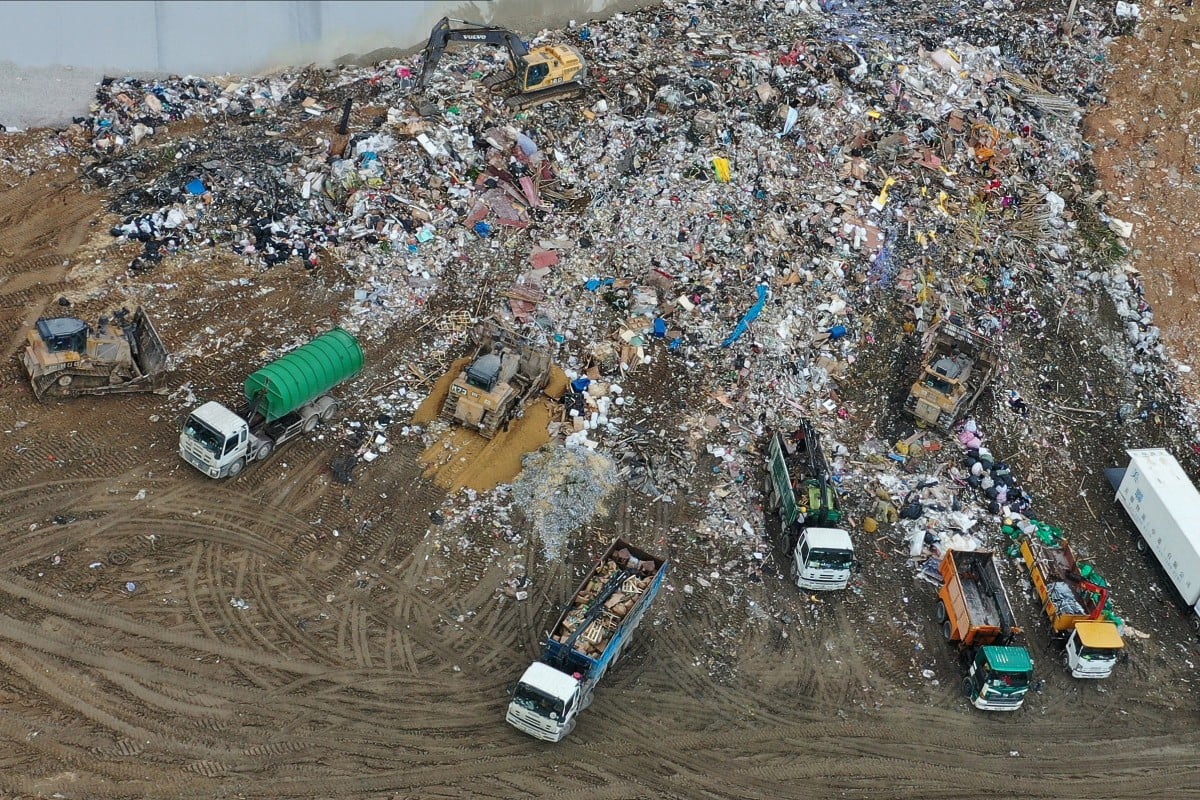 Lawmakers hope the waste-charging scheme will encourage Hongkongers to recycle and reduce the amount of rubbish sent to landfills. Photo: Winson Wong
Context: Hong Kong's waste charging scheme explained
Hong Kong's legislature passed a waste-charging scheme on August 26. The government will spend around 18 months preparing for the new waste-collection programme. It will also be educating residents about how the scheme will work.
Under amendments to the Waste Disposal Ordinance, the average Hong Kong household is likely to end up paying HK$33 to HK$55 each month to throw out trash.
Once lawmakers deem the situation right for the scheme to start, residents will have a short grace period. During this time, those who break the rules will be given warnings. After this window, those who are not using the government-made rubbish bags could receive a HK$1,500 fine.
The scheme is expected to encourage residents to recycle and reuse any materials they can. This will hopefully reduce the amount of rubbish sent to the landfills.
Hong Kong residents will soon pay for their rubbish
When details of the scheme were first announced in 2017, each resident threw out 1.45kg of municipal solid waste each day. That figure reached its peak the following year, at 1.53kg. In 2019, it declined slightly to 1.47kg. But environmental groups warned the number could rise again in 2020. This is because residents used more disposable plastic tableware during the Covid-19 pandemic.
The recycling rate, meanwhile, has been decreasing in recent years. Last year, about 29 per cent of municipal waste was recycled, down from the peak of 52 per cent in 2010.
South Korea started a similar scheme in 1995, and in the following decade saw a 24 per cent reduction in the amount of rubbish in the country. But now, more people are using plastic, and the most recent statistics show an increase again in the amount of waste per capita (per person).
Staff writer
Question prompts:
How might the city's new waste-charging scheme affect your daily routine?

Suggest TWO ways the Hong Kong government can educate residents about the waste-charging scheme.
Question prompt:
Is Hong Kong's proposed waste charging scheme affordable when you compare it to the ones in Seoul and Taipei? Explain your answer using the information in Context, Glossary and this chart.
News: Hong Kong residents to pay for trash as lawmakers approve waste-charging scheme, but launch date uncertain
Lawmakers passed a long-delayed legislation last month to charge Hong Kong residents for their household rubbish, but it remained unclear when the scheme would launch after officials extended the implementation period indefinitely.
Environment minister Wong Kam-sing agreed to requests from legislators to allow at least 18 months to set up the system that will require residents to buy government-made bags to dispose of their trash.
Wong said the department would give out the designated rubbish bags without charge when the programme took effect, but did not say how long the handouts would last. Residents on social welfare schemes would also be guaranteed free bags for a certain period.
Secretary for the Environment Wong Kam-sing has said the department will give out the designated rubbish bags without charge when the programme takes effect. Photo: Nora Tam
While environmental groups welcomed the bill's passage, they were generally opposed to the extended implementation phase, saying the lack of a clear timeline for implementation – originally set for between a year and 18 months – would prevent waste reduction from moving "full steam ahead".
Environmental group Greenpeace said the period designated for laying the scheme's groundwork meant the passage of the bill was "as good as nothing", as no clear timeline or targets existed for how much waste the government intended to cut.
The supply of free bags was also criticised, with Greenpeace arguing they should be distributed for no longer than three months.
Helga Vanthournout, a solid waste expert and founder of sustainability firm Wealth of Flows Consulting, said the government must not rest even after the legislation took effect.
Explainer: How would Hong Kong's waste charging scheme work?
"It's nice to say we're going to motivate [residents] to create less waste, but if there are no alternatives – if every single item in the supermarket is overly packaged – there's no way out of this," she said.
Vanthournout said the government must now introduce legislation targeting areas such as supermarket packaging and single-use plastic tableware.
It would also have to reconsider the design of public rubbish bins to discourage residents of buildings without centralised waste management systems from continuing to dispose of their trash there, she added.
Staff writer
Question prompts:
List TWO concerns environmental groups have about the Hong Kong government distributing free bags.

Do you agree with Helga Vanthournout that the government needs to roll out other initiatives – such as reducing packaging and single-use plastic tableware in tandem with the waste-charging scheme – to tackle the city's waste problem? Why or why not?
Issue 1: Concerns raised over cost borne by residents under new waste-charging scheme
Lawmakers have called on the Environmental Protection Department to clarify how it intended to enforce the new waste disposal measure, which could cost the average household about HK$51 a month to buy the required bags.
Peter Shiu Ka-fai from the Liberal Party urged the government to consider how to help poorer residents pay the new fee but said the overall benefits of the waste charging scheme far outweighed the costs.
"If you want to increase the burden of some residents – even though you may be correct from an environmental angle – for them, the extra cost might be too heavy," Shiu said.
A separate survey by a local think tank in May found that 68 per cent of respondents polled agreed on implementing the waste-charging scheme. The survey found support for the scheme was more than 60 per cent among the various demographic groups, such as housewives, executives, service workers and production workers.
Critics of the government's waste-charging scheme worry that the charges will be more costly for low-income residents. Photo: Winson Wong
Two-thirds of more than 1,000 residents polled by the Hong Kong Public Opinion Research Institute for Civic Exchange also said paying 11 cents per litre of rubbish was an acceptable price. Out of the portion of people who were opposed to the policy, 34 per cent cited cost as the main concern.
"These results offer optimism for Hong Kong and reflect that residents support the Polluter Pays principle, and understand they can lessen the burden on the recycling system if they work with industries to reduce waste at the source," said Lawrence Iu, programme manager at Civic Exchange.
"However, the results also show our recycling and waste disposal infrastructures require a significant update, and trust [needs] to be rebuilt in the system."
The UN releases a damning new climate change report
But Edwin Lau Che-feng, founder and executive director of environmental group The Green Earth, said the cost was not prohibitive at all. "It is just HK$33 per family each month. That's less than what you would be paying for lunch," he said.
Lau added the waste-charging scheme was a must if Hong Kong wanted to reduce its waste, but warned there were still more policies to be enacted to achieve the best outcome.
"You need other sorting facilities and public education to rebuild trust in the system," he added.
Staff writers
Question prompt:
Some have suggested that the waste disposal charges should be implemented on a system that is similar to the city's income tax, and that residents should be charged according to their income. Using News and Issue, elaborate on ONE argument supporting this claim and ONE argument opposing it.
Island School students launch zero-waste initiative
Amendments to the Waste Disposal Ordinance: Once implemented, those living in residential buildings and village houses, and operators of street-level shops that use government refuse collection services will be required to buy any of 11 types of approved rubbish bags produced and sold by the government. Commercial and industrial buildings using private collection services will pay a landfill "gate fee" based on the weight of rubbish they produce, set at HK$365 and HK$395 per tonne.
Government-made bags: The approved rubbish bags are available in 11 different sizes and sold in packs of 10. The smallest 3-litre bag will cost 30 cents, while the largest 660-litre version will cost HK$73. Oversized items that cannot fit into any of the 11 bags must be separately tagged with a label that costs HK$11 for disposal.
Sign up for the YP Teachers Newsletter
Get updates for teachers sent directly to your inbox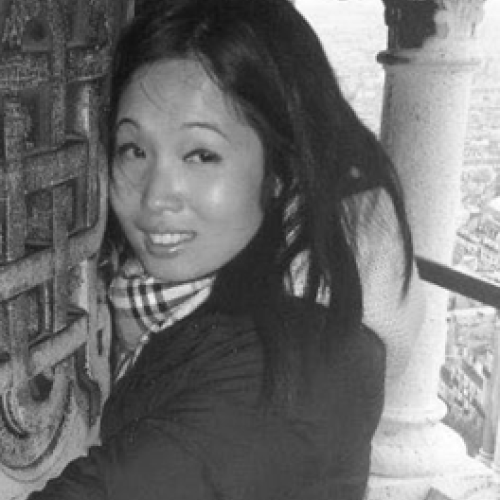 Doris worked in educational publishing, including the BBC and Cengage prior to joining the Post in 2018. She specialises in creating graphics and digital learning content, and has a particular interest in issues related to mental health and wellness.
Sign up for YP Weekly
Get updates sent directly to your inbox