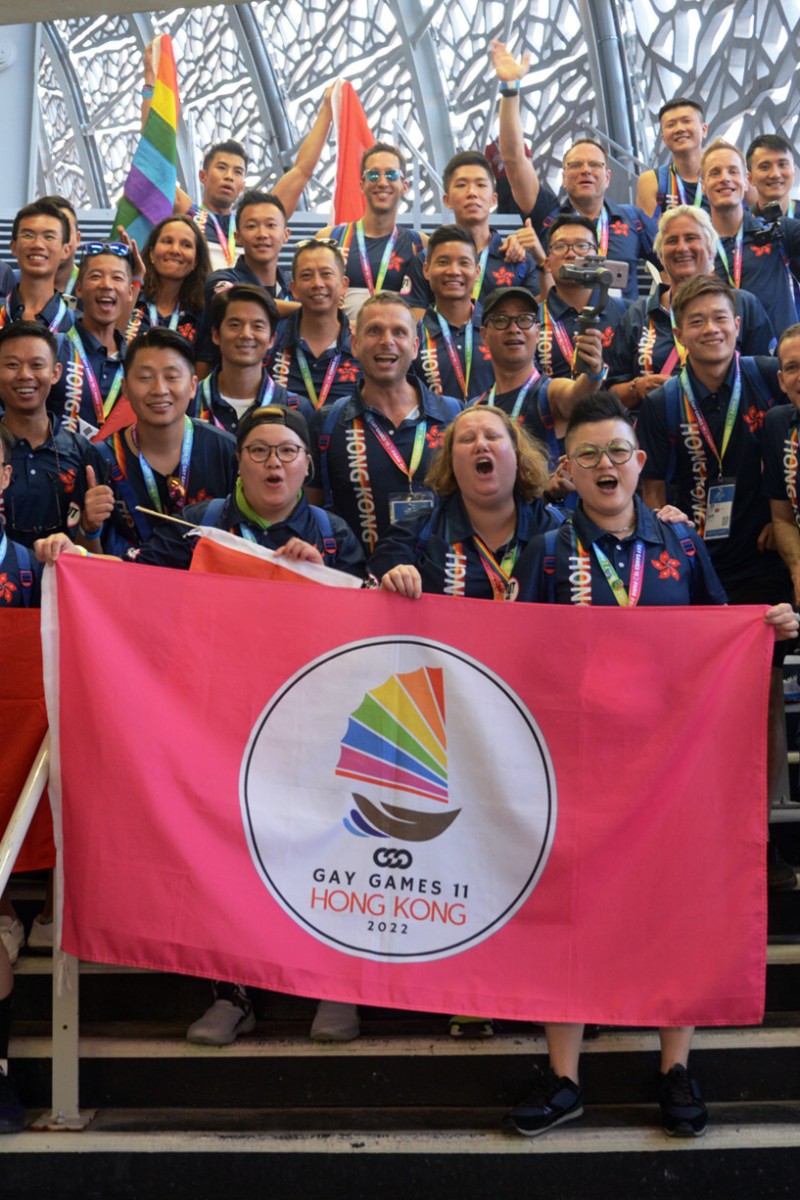 Founder Dennis Philipse said not many people have signed up for the event, originally scheduled for November 2022, because of the city's three-week hotel isolation

The move has nothing to do with comments made by pro-establishment lawmakers such as Junius Ho, who called the event 'disgraceful' in a Legco session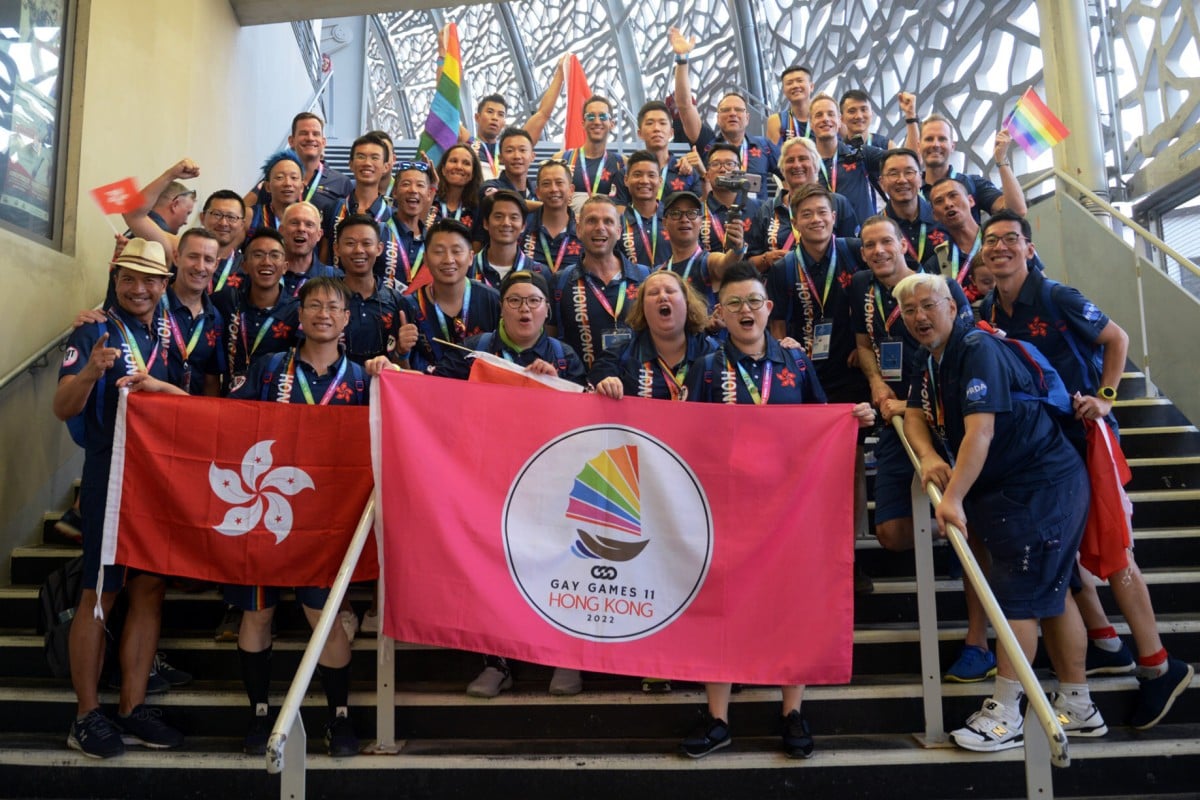 Hong Kong won the bid to hold the 2022 Gay Games after applying in 2017. Photo: Gay Games Hong Kong
The 2022 Gay Games, which Hong Kong was set to host in just over a year, have been postponed until 2023 due to the coronavirus and its related travel restrictions.
Founder and co-chair Dennis Philipse said the decision to delay the event – the first edition to be held in Asia – was unrelated to recent attacks by a small group of lawmakers and made "purely from a Covid perspective," while also allowing additional time for organisers to secure venues and athletes to train.
LGBTQ+ Young Adult novels you should check out
Originally slated for November 11-19, 2022, an estimated 12,000 participants from 100 countries and regions were expected to fly into the city to take part in 36 sports competitions, as well as various arts and cultural activities.
But given the city's lengthy quarantine requirements – some of the strictest in the world – only 1,540 pre-registrations had been confirmed so far. It was unclear how many of that group had booked flights and hotel rooms.
"We cannot have quarantine rules in place for our events; we cannot be in a bubble. So that's why, for us, we need to go back once the quarantine rules are not active any more," Philipse said.
Gay Games Hong Kong 2022 co-chairs Lisa Lai Mun-wai and Dennis Philipse made the decision to postpone the Games because of Hong Kong's tough quarantine measures.. Photo: Gay Games Hong Kong
"We don't want to have people excluded because they are not vaccinated or don't have enough time to prepare. [So] we're moving this one year out, and we really believe that this is an opportunity for everybody to get back to life, hopefully get vaccinated, and get back to the match, back to the pool."
Less than three months ago, the SCMP reported that organisers of the Gay Games Hong Kong (GGHK) were having difficulty booking public venues, something existing rules require be handled through national sports associations.
And because the Games are classified as a charitable organisation, bookings can only be made three to six months in advance.
Philipse stressed that criticism from politicians played no role in the decision, even as the Games were publicly attacked by certain factions in the Legislative Council.
Hong Kong Chief Executive Carrie Lam Cheng Yuet-ngor condemned "unnecessarily divisive" comments made by pro-establishment lawmakers such as Junius Ho Kwan-yiu, who labelled the event "disgraceful" during a Legislative Council session in June.
Other legislators expressed concern the Games would encourage same-sex marriage in Hong Kong, which remains a controversial topic.
The Hong Kong representative team delegation pictured at the opening ceremony of the 2018 Gay Games in Paris. Photo: Gay Games Hong Kong
But Philipse said that "some establishment lawmakers" told the group the economic benefits were clear to the city's government, and the Games were condoned by Beijing as a non-political event.
"Recent attempts by a couple of lawmakers to politicise the Games have distracted the media from [their] true mission … Anti-inclusion objections from this small but vocal minority, however, have galvanised the resolve of our 300 volunteers, and brought out overwhelming support," he said in a statement.
Should Hong Kong schools teach queer history?
Philipse said Lam has also expressed her support for the Games' spirit of inclusion and diversity, and he noted a surge in enquiries from potential corporate sponsors and private venue partners since June.
"The Gay Games is not an activist event," he said. "There will be arts and culture events, but there will be no pride parade, and it is not a platform to advocate for any particular legislation.
The importance of using the right pronouns
"It is simply a multi-sport event that welcomes participants from all over the world to come to Hong Kong to celebrate unity and inclusion."
An exact 2023 date for the event will be announced shortly after consultation with the Federation of Gay Games (FGG), the organisers announced. The Games are open to all who wish to take part, regardless of sexual orientation.
Sign up for the YP Teachers Newsletter
Get updates for teachers sent directly to your inbox
Sign up for YP Weekly
Get updates sent directly to your inbox