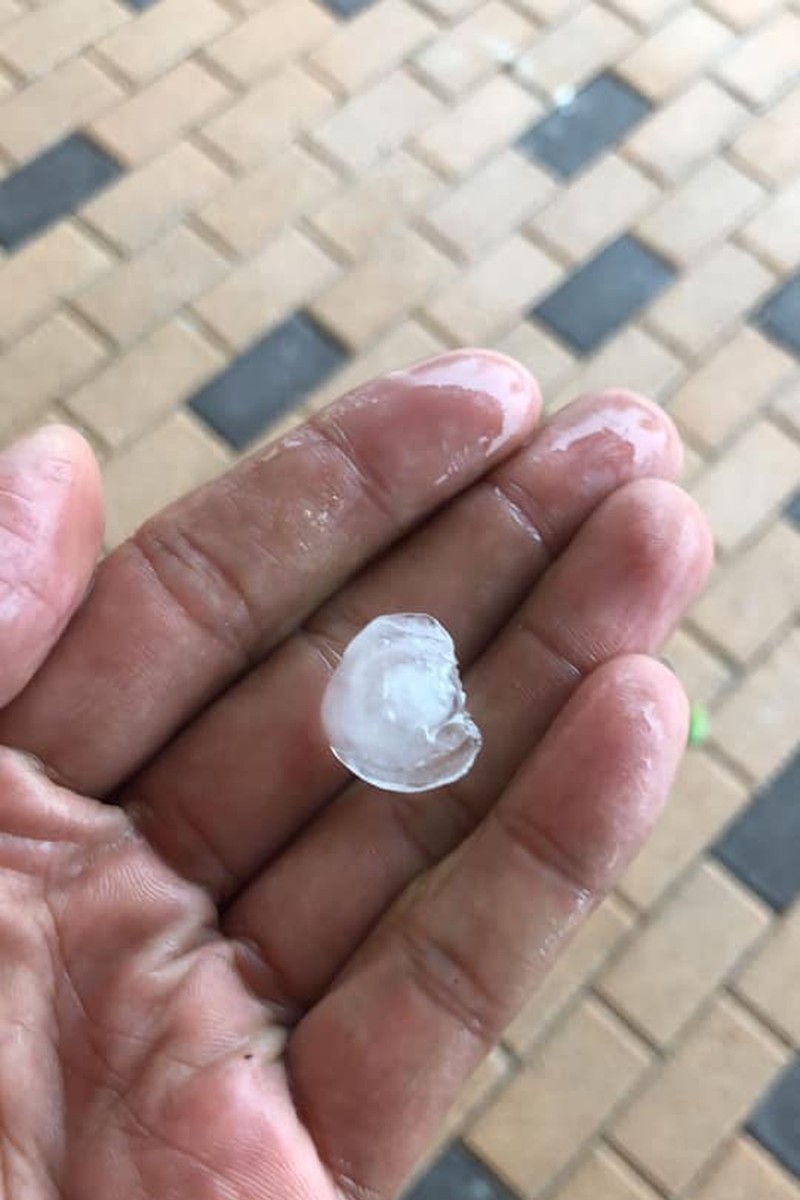 Hailstones measuring the size of a 50 cent coin fell in Tseung Kwan O on Thursday

The weather phenomenon doesn't happen often in the city - the previous time was during a tropical storm in 2016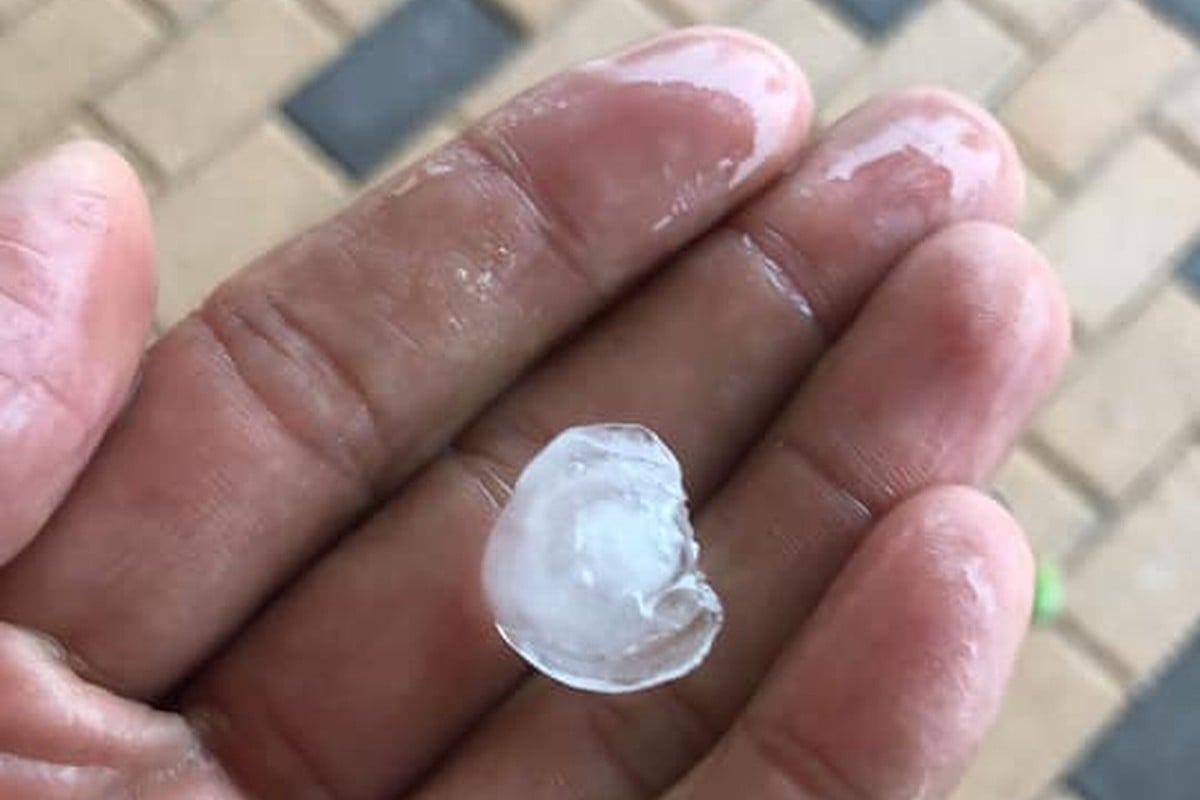 Hail the size of a 50 cent coin was seen at Yung Ming Court in Tseung Kwan O, according to residents on the Facebook group "TKOfriend". Photo: Facebook
Hong Kong saw hail for the first time in five years as severe thunderstorms swept through some areas of the city on Thursday.
At around 1pm, hailstones the size of a 50 cent coin, measuring about 1cm, fell in a downpour in Tseung Kwan O. Videos posted on social media showed a mix of hail and heavy rain hitting the ground and windows, making a loud popping sound.
Some netizens said they initially thought it was naughty children throwing ice out of the windows.
The Hong Kong Observatory (HKO) issued a notice at 1:22pm, stating that "Severe squally thunderstorms are expected to occur over Hong Kong … Hail may continue to affect Hong Kong shortly."
Members of the public were advised to stay indoors and seek shelter if they were outside, and to avoid standing on high ground. They should also keep away from highly conductive objects, trees and masts, in case of lightning.
Kong Wai, the Observatory's senior scientific officer, told Young Post that the hail was the result of an unstable atmosphere caused by hot weather.
11 things you didn't know about rain
"It was quite hot and sunny this morning, and the high temperature triggered severe squally thunderstorms," he said. "The convective motion in these thunderstorms is comparatively intense. It brings ice in the atmosphere to the ground and forms hail."
Hailstorms are relatively infrequent in Hong Kong, according to the HKO. In the last two decades, only 11 days reported instances of hail - usually around April. The last time Hong Kong experienced this natural phenomenon was in July 2016, when Tropical Storm Nida hit the city. There have been no reports of people being injured by hail.
Sign up for the YP Teachers Newsletter
Get updates for teachers sent directly to your inbox
Sign up for YP Weekly
Get updates sent directly to your inbox