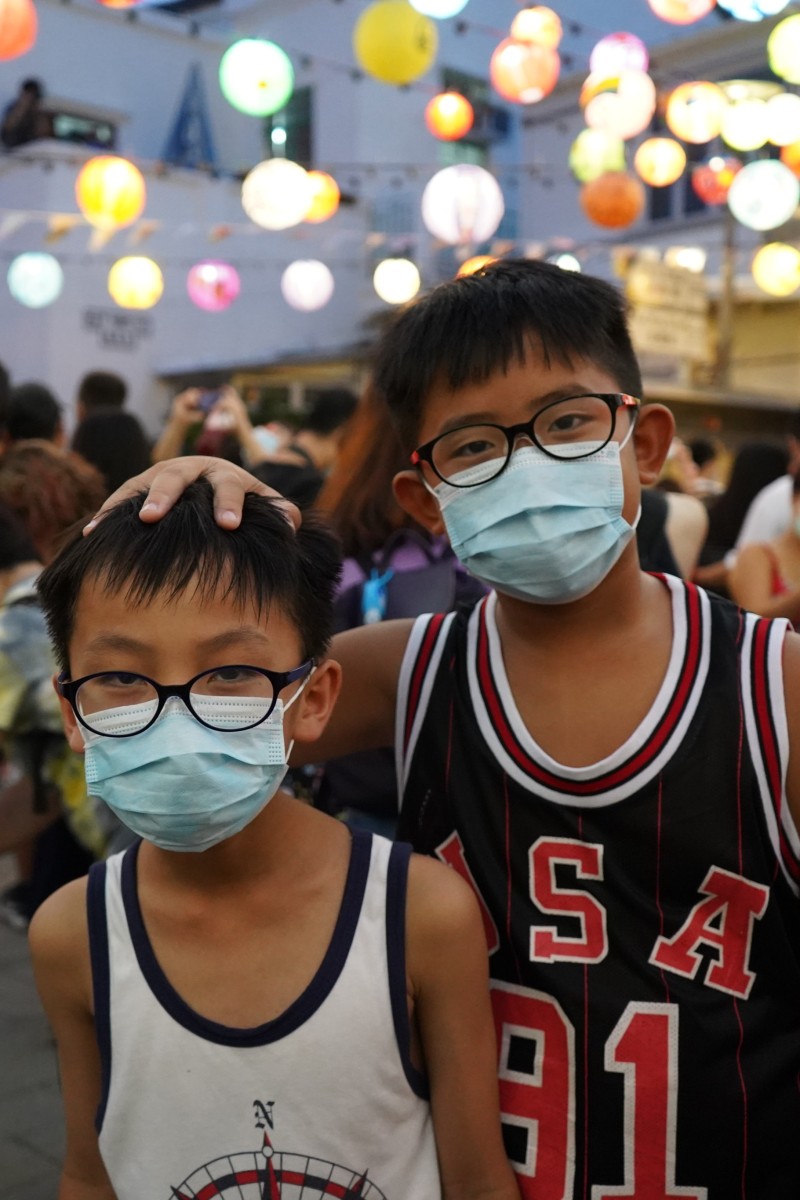 Crowds flocked to the fishing village to see colourful, hand-painted lanterns featuring popular games like Minecraft and celebrities such as Anson Lo and Edan Lui

The lanterns will not be lit today and tomorrow so as not to disturb local residents, but visitors can catch the displays later in the month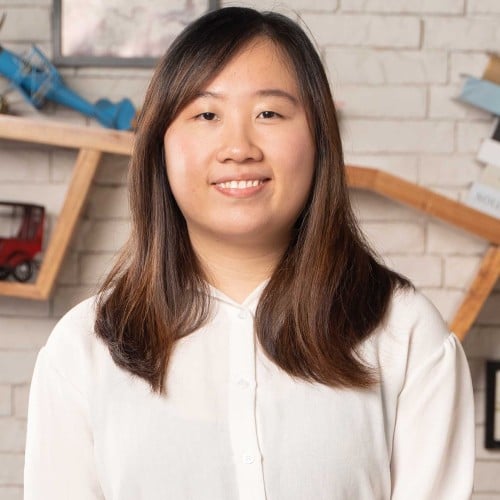 Sue joined the Post in 2021. She graduated from the University of Hong Kong with a double major in journalism and counselling.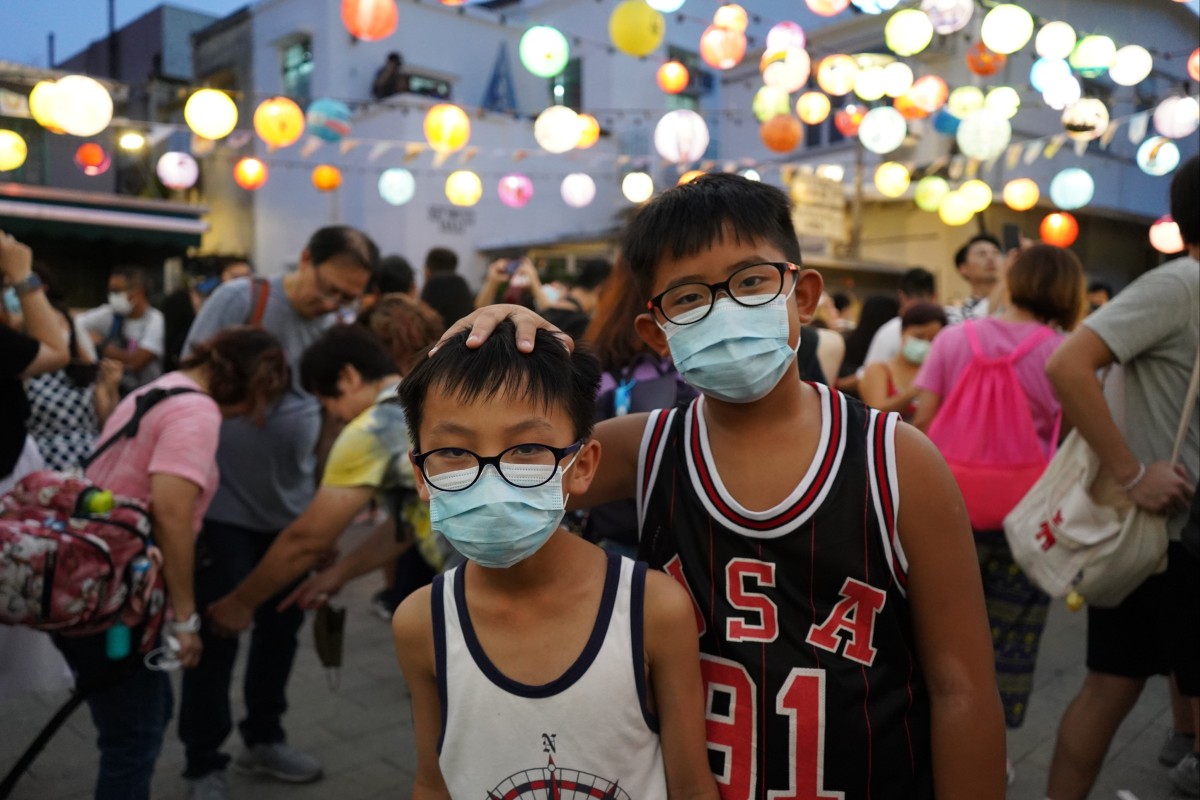 Lau Hin-chit, right, poses with his cousin at the Tai O lantern Festival. He's one of many volunteers who painted a lantern for the celebrations. Photo: SCMP/Sue Ng
More than 2,500 hand-painted lanterns are lighting up one of Hong Kong's traditional fishing areas in the run-up to the Mid-Autumn Festival, as Tai O village holds its annual Tai O Water Village Lantern Festival for the fourth year running.
Due to the pandemic, major celebrations such as the Tai Hang fire dragon dance and some large-scale lantern displays in the city have been cancelled for the second consecutive year. But from 6.30pm to 9pm on certain days in September, visitors can see the lanterns illuminating the streets, shops and fishing boats of Hong Kong's "mini Venice".
This year's hottest mooncakes: From Beef Wellington to Mirror
But the lanterns will not be lit today and tomorrow, and on September 27 and 28, to keep visiting crowds from disturbing local residents on those days. Lanterns on the village's two main bridges will also remain dark.
The Tai O Water Village Lantern Festival lights up the lanterns from 6:30 to 9pm until the end of September, but certain days will remain dark. Photo: SCMP/Sue Ng
The lanterns have been hand-painted by volunteers from across the city's 18 districts. The lanterns feature everything from cartoon characters to popular actors, such as Mirror members Edan Lui Cheuk-on and Anson Lo Hon-ting, from the ViuTV hit drama Ossan's Love.
When Young Post visited on September 11, the first day of the festival, student volunteer Lau Hin-chit said he decorated his lantern with his favourite video game, Minecraft. The 13-year-old would travel to Tai O every weekend to see his grandparents, and said the festival livened up the atmosphere of the village.
The art of making paper offerings for the Hungry Ghost Festival
"In the past, all the shops closed after 6pm, and the streets would become very quiet and dark. Now it is lit up with colourful lanterns and filled with people," he shared.
Joining the festival for the first time with his elder sister, an 18-year-old student surnamed Wong said he was impressed by the creative lanterns.
"They are like a bunch of stars filling the night sky," Wong said.
Visitors take pictures of the lanterns. Photo: SCMP/Sue Ng
"Each lantern is different from another, and you can tell that they are all handcrafted and carry different meanings. This is something very unique that you cannot find at other lantern festivals," he said.
As people flock to the village for their celebrations, local businesses have seen many more customers.
Outside a bakery, a large crowd of people queued for 30 minutes or more for Tai O's signature sugar doughnuts. The owner, surnamed Yeung, said her sales had increased by about 30 per cent.
Hong Kong's strangest street foods and the stories behind their names
Local food stall owner Cheng, who was born and raised in Tai O, agreed that the festival had been helpful for promoting the village and boosting its economy, but that the influx of people had also been frustrating.
"There was no such celebration in Tai O before. From a business standpoint, of course it's good to see more people. But as a resident, I am not really happy, as it is a bit of an inconvenience," the 70-year-old said.
Cheng, owner of a food stall at Tai O, says the festival has helped to bring more people and increase his revenue. Photo: SCMP/Sue Ng
Leslie Ho Kwun-ngai, who was involved in organising the festival, said it was more than just an event – it also showcased the beauty of Tai O.
"This place has a long history and a great human touch," he said. "Many Hongkongers have not been happy for the last two years."
Sign up for the YP Teachers Newsletter
Get updates for teachers sent directly to your inbox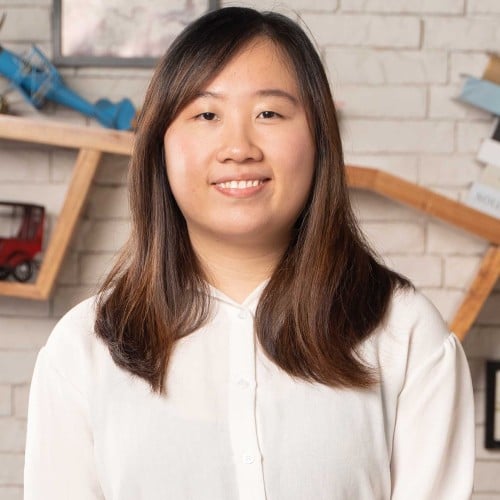 Sue joined the Post in 2021. She graduated from the University of Hong Kong with a double major in journalism and counselling.
Sign up for YP Weekly
Get updates sent directly to your inbox