'I suddenly turned 30': Hong Kong teens discuss responsibility and nerves of move to Britain – and joys of less homework
Teenagers are among the many Hongkongers using the British National (Overseas) visa scheme to leave the city

In addition to navigating a new country, many have had to step up to help their families settle in, as they also adjust to a new education system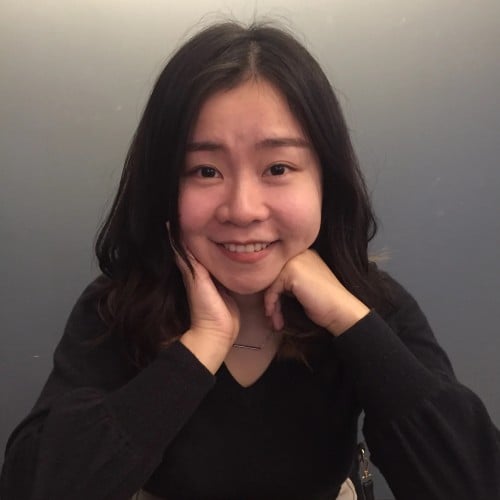 Kelly is a journalist from Hong Kong. She joined the Post in 2018, where she writes about Hong Kong's arts and culture, social welfare and the environment. She has a master's degree in Journalism from the University of Hong Kong.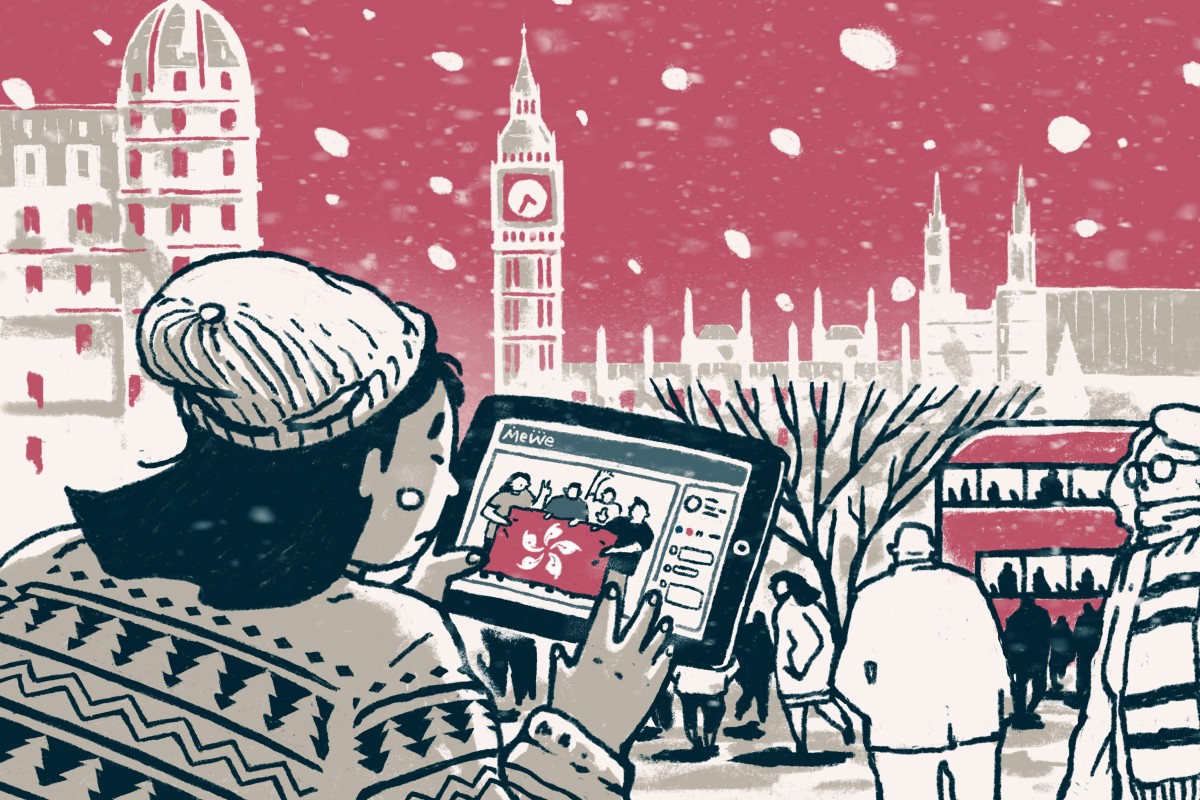 Hong Kong teens who have emigrated to Britain with their families are having to adjust to new responsibilities and a new education system. Photo: Perry Tse
Hong Kong teenager Angus Tsang Kwun-kiu had never expected that he would one day be negotiating rent on behalf of his parents in a foreign land, and in his non-native language.
After moving to Britain in January with his parents, who do not speak much English, the 16-year-old has had to handle most of the tasks his parents had taken care of in Hong Kong – from setting up their Wi-fi to paying utility bills.
"For everything from Wi-fi to water, power and gas, I have had to step in," Angus said, adding that he found the tasks challenging because he had never handled these responsibilities in Hong Kong, not even in his mother tongue, Cantonese.
"A secondary school student doesn't usually know how to do these things ... I have to be really cautious because I cannot afford any mistakes. What if there is no water? I feel like I suddenly turned 30."
Explainer: What is Britain's citizenship offer for Hong Kong residents?
Angus' family is among many others who have taken advantage of the British government's scheme, launched this year, that gives Hongkongers a path to British citizenship.
An estimated 5.4 million Hongkongers are eligible under this British National (Overseas) visa scheme, which allows them to stay in the country for up to five years – with the right to work and study – and to apply for citizenship after six years.
Britain launched this scheme after Beijing imposed a sweeping national security law in Hong Kong to outlaw acts of secession, subversion, terrorism and interference by foreign forces in the city's affairs.
Between January and the end of June, about 64,900 Hongkongers applied for the new visa, and 47,300 applications were approved. Some families left for Britain believing that the cost-free education there would be better for their children's futures.
British universities see increase in Hong Kong and mainland applicants
For Angus, life in Britain has not been all sunshine and rainbows. In addition to the weight of his new responsibilities, the country was in a Covid-19 lockdown when he arrived in January.
It was also the first time in his life that he had set foot in Britain.
Because of the lockdown, he spent most of his first five months moping around in his two-storey home in the city of Manchester.
Angus, who had studied in a local school in Hong Kong, took an entrance exam to finish his secondary education at Trafford College, located an hour away from his home. Though he was admitted, he did not do well on the exam and had to repeat Year 11. Still, he had no complaints.
Angus Tsang, who emigrated to Britain in January this year, is currently studying in Trafford College in Manchester. Photo: Angus Tsang
"I'll have to study for an extra year, but it's worth it because I'll have more time to lay a solid foundation for my exams," he said.
On his first day of school in September, he was nervous about talking to his schoolmates in English, and whether his teachers would be harsh. But he soon breathed a sigh of relief.
"In the first class, some students were already approaching me, asking about my name and about Hong Kong," said the teen, who found he was one of about six Hong Kong students in his year.
He discovered that one of the best ways to blend into British life was to watch football – he even went to a Manchester United match with friends he had made.
Tips for boarding school – how to survive feeling alone and make new friends
But he admitted to missing Hong Kong food, from fried pig intestine to spicy noodles from TamJai, a popular restaurant chain in the city. He tried in vain to recreate the noodles, even going so far as to make the pig blood cubes himself, but the result just tasted different.
At first, he wanted to emigrate to Canada instead, since some of his relatives were already there, and he had visited the country several times. But in the end, his parents chose Britain because they thought the education system was stronger – a decision Angus eventually agreed with.
Regardless of where he ended up, Angus was just relieved to leave Hong Kong.
"Young people here don't need to put pressure on themselves to make money," he explained.
Help! It's so stressful thinking about the future!
Another Hongkonger, Jeremiah Chau Hiu-sing, 16, arrived in Portsmouth, a city in South East England, in May with his parents and two younger sisters.
As he finally has his own room in the family's new two-storey house, he said: "That's how it's supposed to be."
At Warblington School, where he now studies, not only is there less homework compared to Hong Kong, but students also have more freedom.
"Some students are gay, and they can express themselves at school. One time, they wrapped themselves with rainbow flags and walked around the campus," he added.
Siblings Jeremiah (left) and Elisabeth Chau are new students at Warblington School in Havant, Britain. Photo: Handout
Jeremiah's 14-year-old sister, Elisabeth Chau Pui-yiu, who studies in the same school, agreed that their new school had much less homework – one week's worth of homework in Hong Kong equalled a month's worth in her British school. The pace of teaching was also much slower, she added.
If she had stayed in Hong Kong, she would have been a Form Two student (equivalent to a Year Eight student in Britain). But last month, she began her studies as a Year Nine student because of a British policy that allows children born in the summer to start school early.
Despite having skipped a school year, Elisabeth has still outperformed her schoolmates in most subjects, except science. Because of in-person class suspensions in Hong Kong, Elisabeth did not do any laboratory work before moving to Britain, so she is now lagging behind.
Help! I'm totally burned out and it's so hard to study
Her new school does not rank students, and has no exams. Instead, students are given points for answering questions in class, or completing homework on time. Students are scored on their overall performance.
But Elisabeth was not sure if she agreed with this practice. She felt it was unfair for misbehaving students to be in the same class as their more attentive peers.
But Angus said this approach was actually helpful for students to feel more confident about themselves.
He said, "Teachers here don't like rankings – students aren't divided by 'good' and 'bad'. We are just students."
Cautious: 謹慎的 - (Of a person) careful to avoid potential problems or dangers

Step in: 介入 - Become involved in a difficult situation, especially in order to help

Outlaw: 使成為非法 - Ban or make illegal

Moping around: 閒逛 - Wandering about listlessly and aimlessly because of boredom

Resembled: 與 … 相似 - Had a similar appearance to or qualities in common with something else

Emigrate: 移民 - Leave one's own country in order to settle permanently in another

Equivalent: 相等的 - Having the same or a similar effect as
Sign up for the YP Teachers Newsletter
Get updates for teachers sent directly to your inbox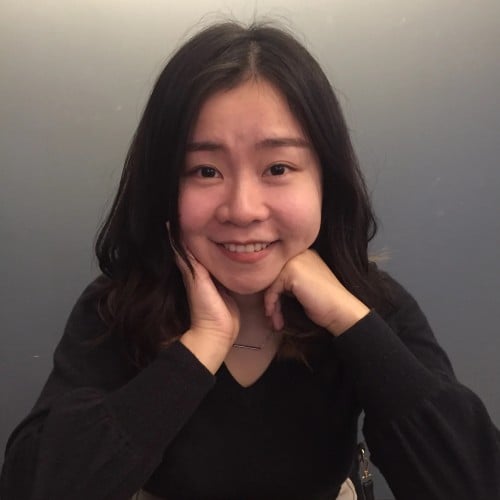 Kelly is a journalist from Hong Kong. She joined the Post in 2018, where she writes about Hong Kong's arts and culture, social welfare and the environment. She has a master's degree in Journalism from the University of Hong Kong.
Sign up for YP Weekly
Get updates sent directly to your inbox