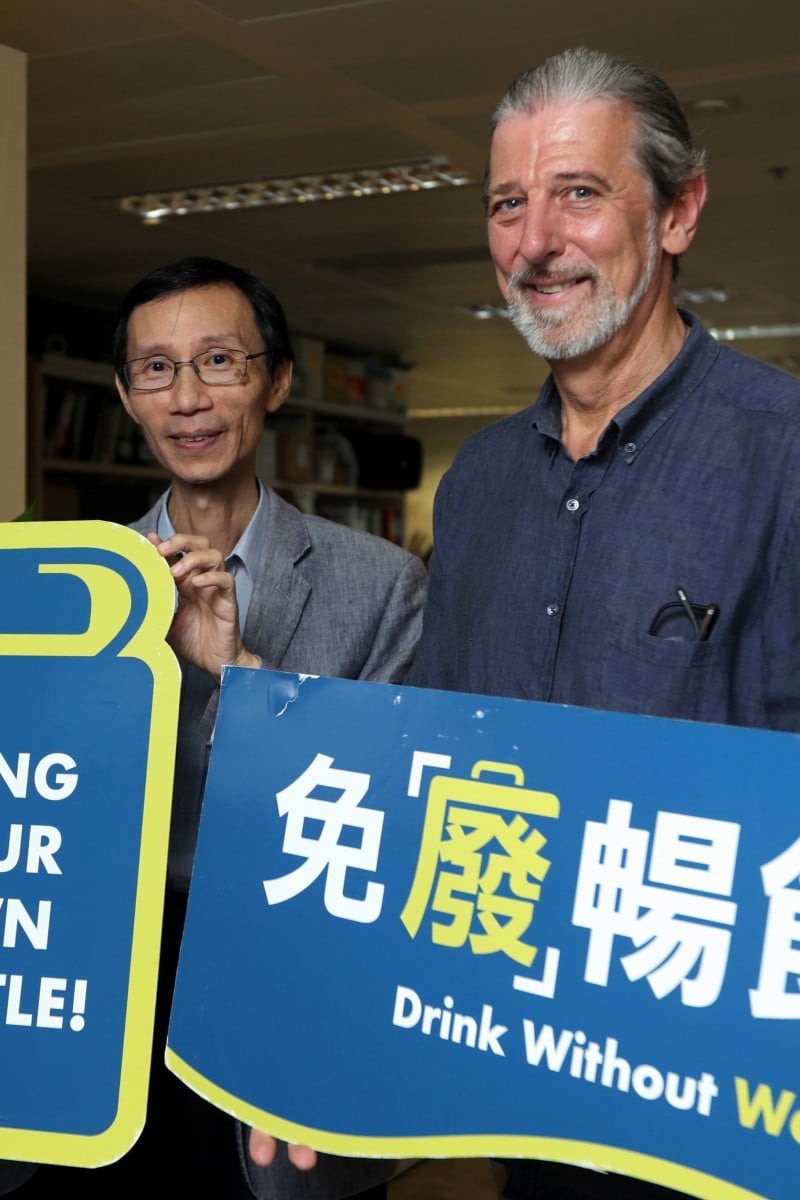 The Neighbourhood Bottle Reward Scheme paid people five cents for each bottle they deposited into machines around Hong Kong

More than 40 million bottles were received and recycled in less than one year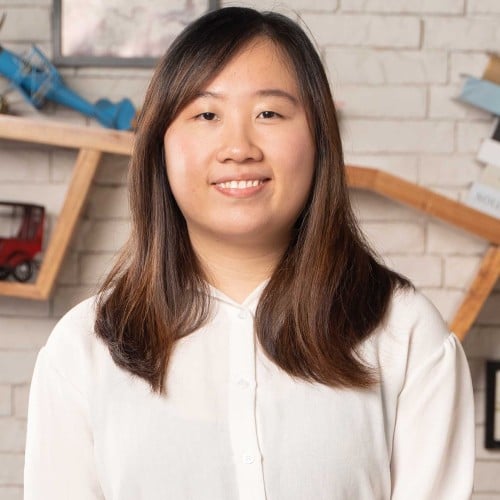 Sue joined the Post in 2021. She graduated from the University of Hong Kong with a double major in journalism and counselling.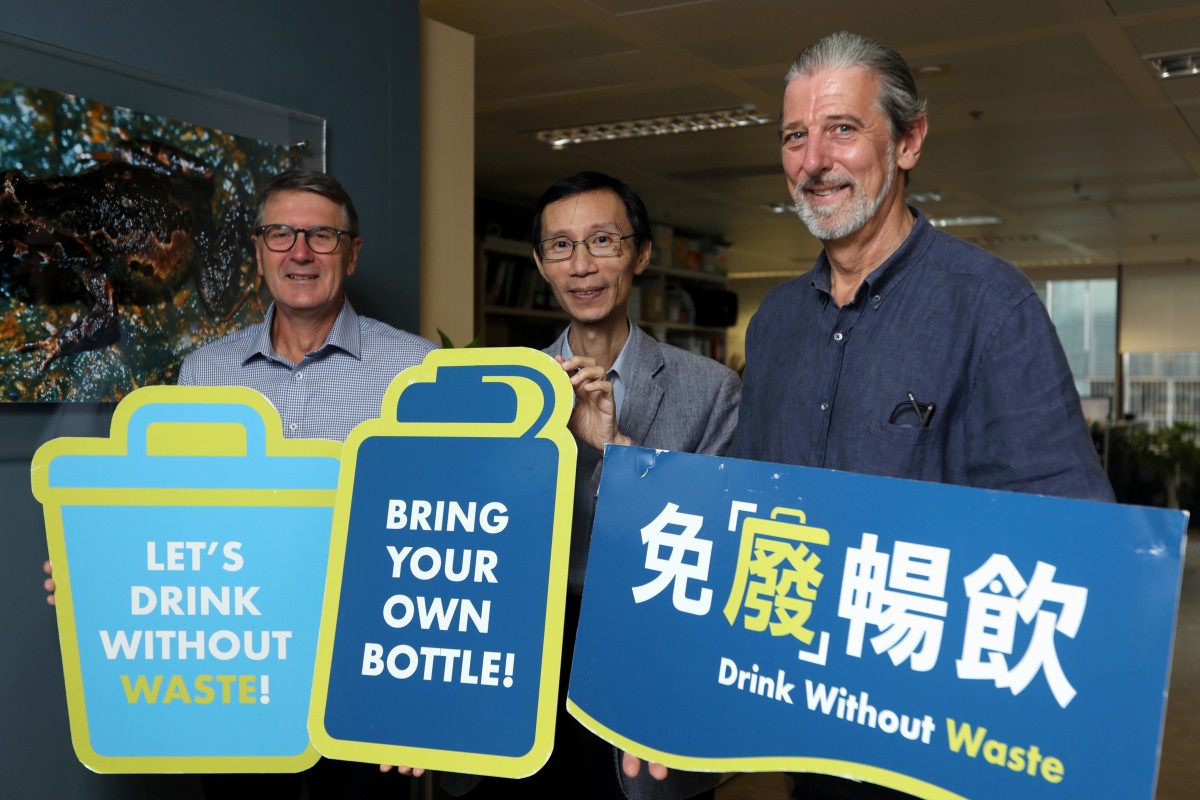 (L-R) Jeff Maguire, Group Head of CDS Implementation and Packaging Sustainability at Coca-Cola Amatil; Edwin Lau Che-feng, Founder and Executive Director of The Green Earth; and Paul Zimmerman, Chairman of Drink Without Waste, pictured at a media briefing on plastic bottle recycling in Central. Photo: SCMP / Xiaomei Chen
More than 1,000 tonnes of plastic bottles have been collected and recycled under an reward initiative launched in Hong Kong last year, double its target.
A group called Drink Without Waste, formed by major beverage companies such as Swire Coca Cola and A.S. Watsons Group, launched the Neighbourhood Bottle Reward Scheme in November 2020.
Under the scheme, anyone who recycles a plastic bottle – via collection points across Hong Kong – get 5 cents in return. The people who manage the collection points also get 3.5 cents for each bottle they receive.
Should Hong Kong residents be charged for their rubbish?
Drink Without Waste received HK$5.6 million from the government to run the scheme, which ended last month.
All in all, the group has received and recycled 40 million bottles, weighing in at 1,030 tonnes – double its target.
Cindy Li Wing-yin, a project manager for Drink Without Waste, said the key reasons for its success were its well-established network of recovery and the empowerment of frontline collectors.
Discarded plastic water bottles are seen washed up on a beach in Lung Ha Wan, New Territories. Photo: EPA-EFE
The group utilised existing recycling facilities inside housing estates, and sent trucks and pop-up stalls to areas without them, to build a highly effective recovery network.
It also encouraged citizens like the elderly, cleaners and domestic workers to be frontline collectors.
"These people have the time and knowledge to do the sorting," Li said.
Small steps to making Hong Kong more sustainable
Li predicts the city's high plastic bottle recovery rate will not be sustainable without the scheme, saying that subsidies and public space are crucial for recycling.
"Just a little aid would be helpful," Li said. "Our scheme only offered a 5 cent rebate per unit, meaning people would only receive HK$2 for 1kg of plastic bottles."
The results prove that small material recovery facilities (SMRFs), such as pop-ups, stalls and trucks, are a valuable part of the recycling system, Li said, saying that the government should put more resources into SMRFs.
All about the city's new waste-charging scheme
Since many neighbourhoods lack permanent recycling facilities, trucks and pop-up stores would go into these areas to collect the bottles, but this often caused more problems.
"One issue we encountered during the project was a lack of space, which prevented mobile recyclers from entering more areas," she said, adding that many of them received fines for illegal occupation of public places.
"The recycling industry needs more space in our community" Li said. "We hope the government can allow for more flexible use of public space to support SMRFs."

Sign up for the YP Teachers Newsletter
Get updates for teachers sent directly to your inbox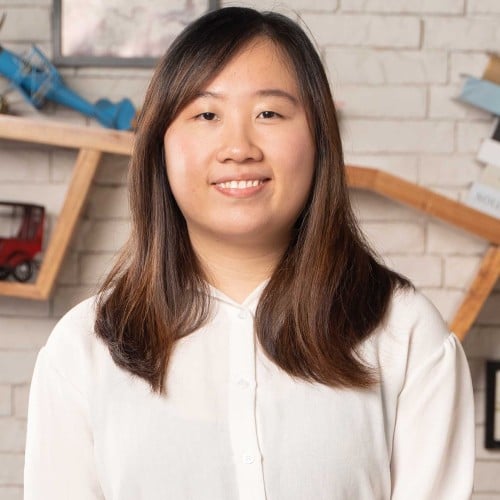 Sue joined the Post in 2021. She graduated from the University of Hong Kong with a double major in journalism and counselling.
Sign up for YP Weekly
Get updates sent directly to your inbox