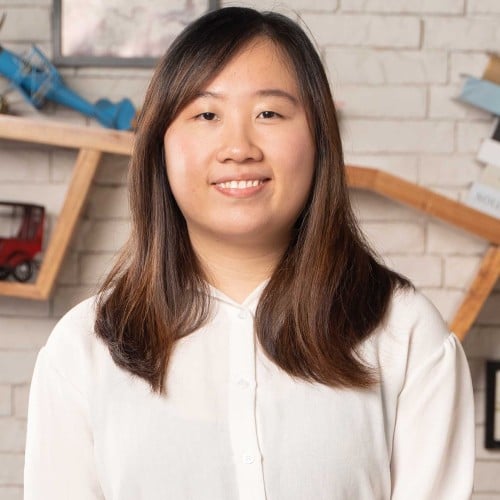 Sue joined the Post in 2021. She graduated from the University of Hong Kong with a double major in journalism and counselling.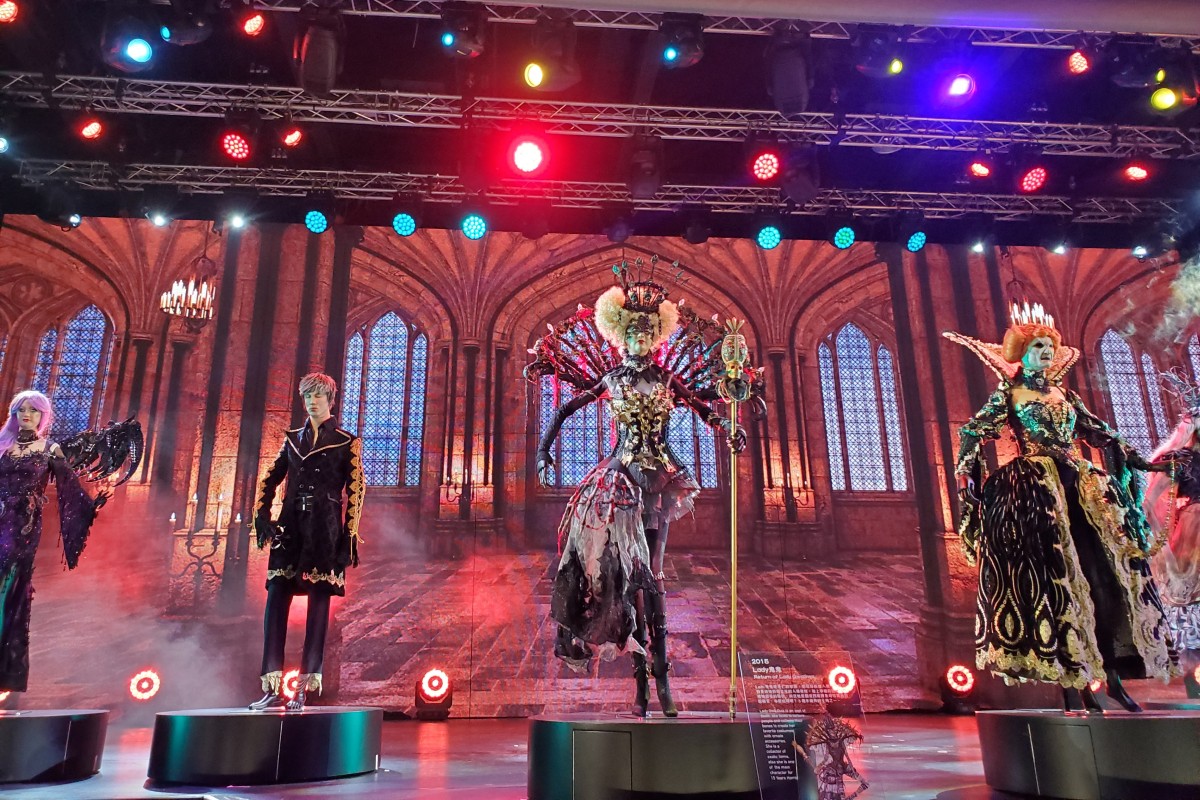 You can view costumes from the park's past at the 20 Years of Horror exhibition. Photo: SCMP/ Sue Ng
Ocean Park Halloween Fest
Until Oct 31
Fighting cannibals in the rainforest turned out to be a much more challenging mission than I had expected.
Not only did I scream, but I also got soaked by their water pistols while trying to defend myself from their attacks.
Do not worry, Hong Kong isn't battling water pistol-packing cannibals; all this happened during the Forbidden Rainforest Treasure Hunt game during a visit to Ocean Park for Halloween Fest.
6 spooky idioms to use this Halloween
Halloween Fest was cancelled because of Covid-19 last year, but it is back this year to celebrate its 20th anniversary – and even the ghosts need to wear masks.
In the past, Ocean Park would have haunted houses all around the park, but this year Halloween Fest consists of a treasure hunt, an exhibition showcasing Ocean Park's Halloween costumes over the years, and a dance show, among other activities.
I began my Halloween adventure with 20 Years of Horror, an exhibition that showcases costume designs from past Halloween festivals at the park.
Halloween Fest was cancelled last year because of Covid-19, but it's back in full swing this year. Photo: SCMP/ Sue Ng
Behind the entrance, there was a red Japanese gate and a few Oni – giant Japanese demons – displayed on the sides, reminding me of the famous Hayao Miyazaki film Spirited Away. As I walked through the gate, I was greeted by different horror characters from Chinese, Western and Mexican stories.
On stage, Lady Gwai Gwai, a representative of death, dressed in a fancy black dress, appears with a family of horror creatures from the Western world. On the opposite side sits a display of the Chinese underworld with a throne for Yan Luo Wang, the king of hell, where visitors can take Insta-worthy photos.
Afterwards, I made my way to the Forbidden Rainforest Treasure Hunt.
7 of the scariest Halloween reads
"Welcome to the Rainforest! As a group of explorers, your mission is to protect the treasure hunt map while you're being attacked by cannibals, and collect all the stamps to get a prize," our guide, Joseph, told us at the entrance.
It was not an easy task. The weak street lighting made it difficult to get the seven small stamps, and cannibals would suddenly pop up out of nowhere and try to destroy our maps with water pistols, making my job even harder to complete.
Unsurprisingly, I failed in my mission, and my hair and pants were soaking wet by the time I left.
What is she cutting up? Maybe we do not want to know. Photo: SCMP/ Sue Ng
After a five-minute walk, I arrived at Survivor of the Undead, a wasteland overrun with zombies. To save the human race, I had 10 minutes to brave the dangerous wasteland and find the cure that would turn the zombies back into humans. I wore a belt with two colourful ribbons on it – which I had to guard at all costs, especially since the zombies would try to steal them.
It was pretty scary, since the zombies would wait in the dark and appear out of no where, but luckily, I was able to find the cure and save the human race. You're welcome.
Sign up for the YP Teachers Newsletter
Get updates for teachers sent directly to your inbox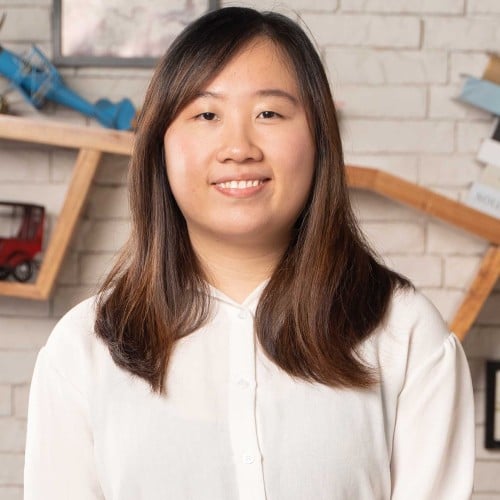 Sue joined the Post in 2021. She graduated from the University of Hong Kong with a double major in journalism and counselling.
Sign up for YP Weekly
Get updates sent directly to your inbox