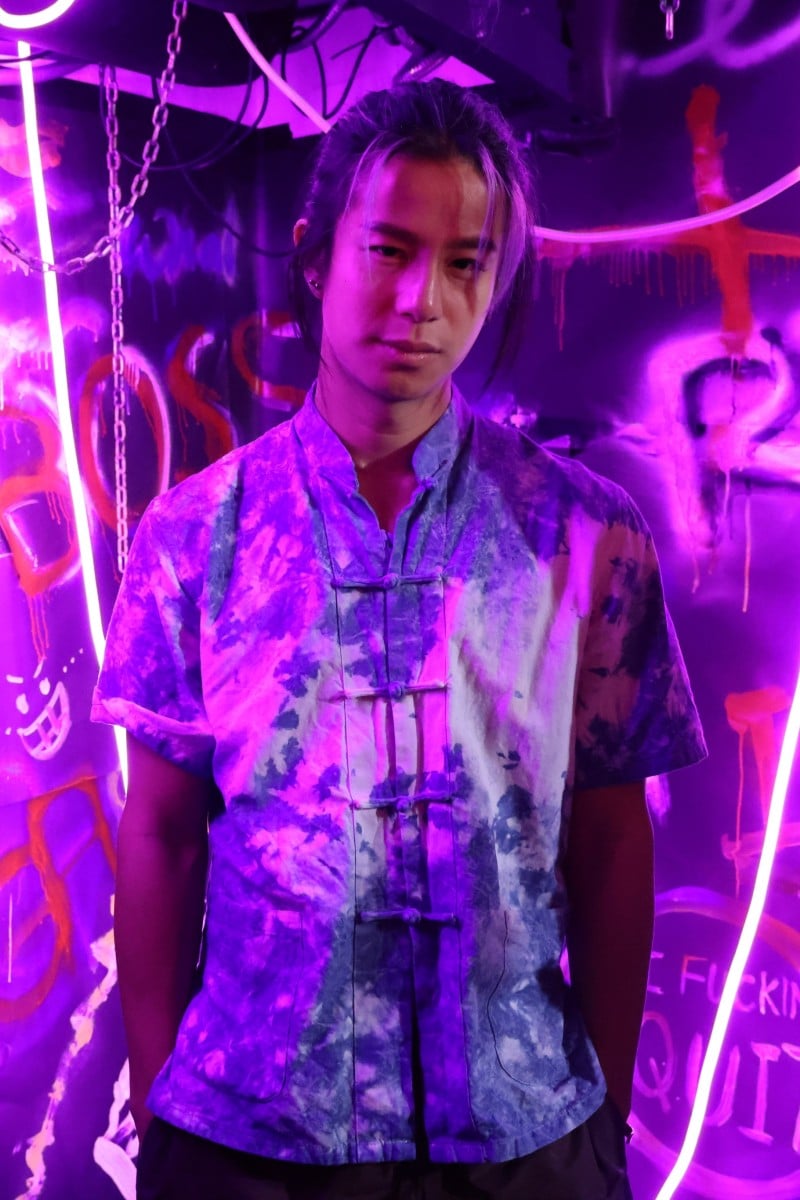 Gary Chan Ka-wai has worked as a special effects make-up artist on more than 30 films, including the 2015 hit thriller, 'Port of Call'

The artist explains why he now uses his skills at Sugar Street Studio – a haunted house and escape room he co-founded – to bring a new form of entertainment to the city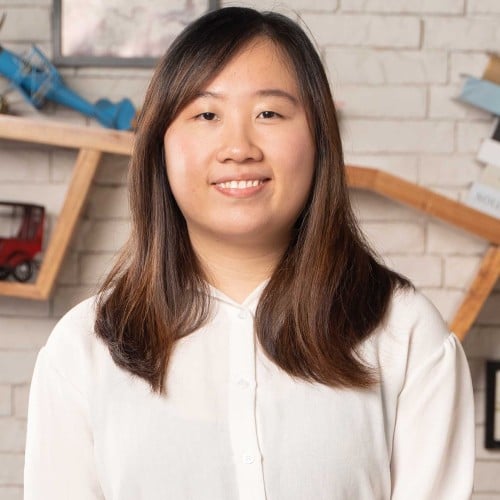 Sue joined the Post in 2021. She graduated from the University of Hong Kong with a double major in journalism and counselling.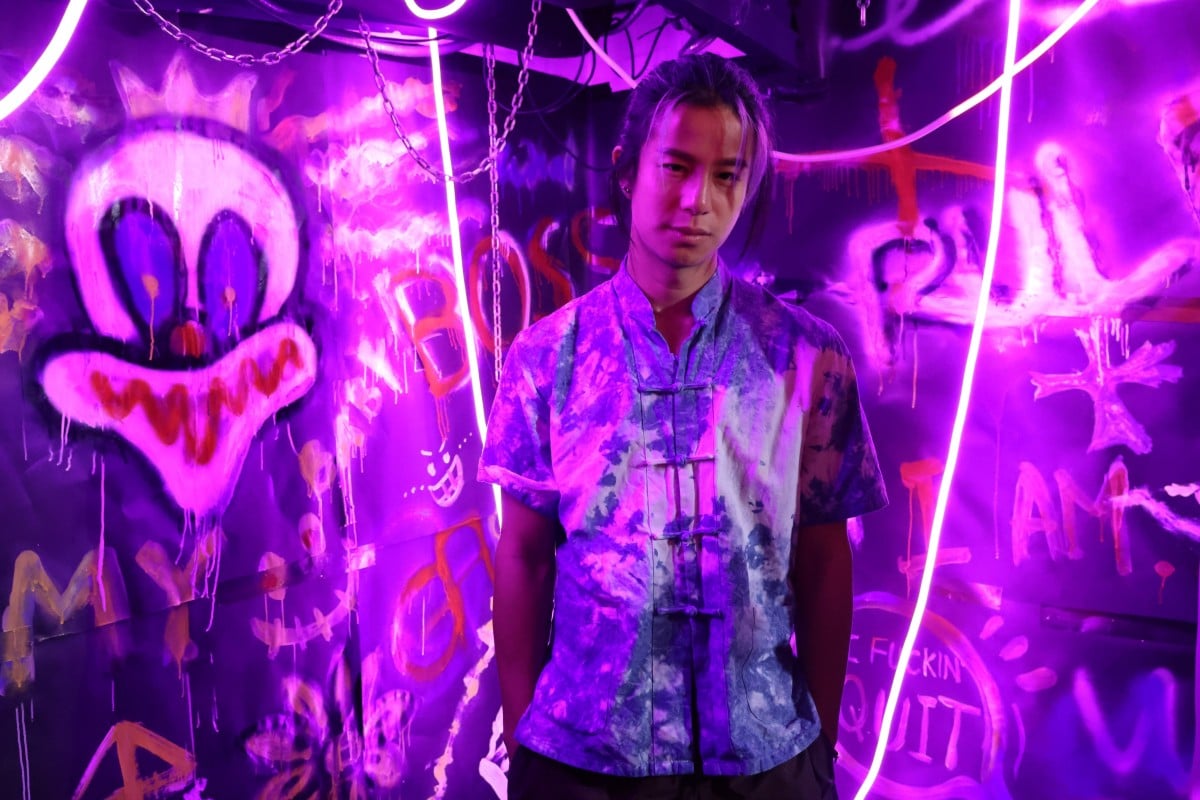 Gary Chan is a special effects make-up artist and one of the founders of the Sugar Street Studio haunted house and escape room in Causeway Bay. Photo: May Tse
Gary Chan Ka-wai wakes up every day thinking about how to turn humans into zombies and monsters.
Chan, 31, is not a wizard or evil scientist. He is one of a few special effects make-up artists in Hong Kong, who specialise in painting people to look as if they have anything from gruesome injuries to the grotesque features of the undead.
Since he was a child, Chan has always been a big fan of horror and zombie films. But growing up, he never thought about turning this interest into a career until he read a Japanese comic called Gimmick! seven years ago.
The manga – a style of Japanese comic books – is about a special effects artist and a gifted stuntman who use their abilities to help people and fight crimes.
Meet the teen tattoo artist famous for his anime designs
"You know, the manga was so inspiring that I immediately decided to go to the US to study special effects make-up," said Chan, who was 23 at the time.
He completed a three-month course at the Cinema Makeup School in Los Angeles, returned to Hong Kong, and spent a year learning from books and YouTube videos.
But as his passion grew, his grandfather and father – both famous make-up artists in Hong Kong – poured cold water over his dreams. They asked Chan to become an entrepreneur so he could make better money.
"They didn't want me to follow in their footsteps because they thought there was not much room to grow in the industry," he recalled. "But I never listened to them. I only followed my heart."
Gary Chan says a manga called 'Gimmick!' is what inspired his career. Photo: May Tse
In 2015, his classmate from the Cinema Makeup School asked if he wanted to work as a make-up artist for the 2015 Hong Kong crime thriller, Port of Call, starring pop star Aaron Kwok Fu-shing.
The film was based on the real-life murder of a 16-year-old girl in 2008, and it swept up seven awards at the 35th Hong Kong Film Awards.
Chan was responsible for one of the film's most challenging looks – the young girl's face which was brutally ripped off by the killer's bare hands. He spent two hours perfecting the peeling skin and bloody flesh.
'My Hero Academia: World Heroes' Mission' a must-watch for fans and new viewers
"I was extremely stressed out at the time," recalled Chan, adding that while conventional make-up was like drawing on paper, special effects make-up was like sculpting.
The reason it is more similar to sculpting, according to Chan, is because the artist needs to make the bruises and other injuries look three-dimensional.
Since working on Port of Call, he has taken part in more than 30 film productions in Hong Kong and mainland China. From creating fake burn scars to making life-size replicas of dead bodies, Chan has always been determined in his art.
"Even now, I am still very nervous whenever I work on something new. But if you don't try it for the first time, there will not be a second time," he said.
In 'Port of Call', which won seven awards at the 35th Hong Kong Film Awards, Gary Chan crafted a make-up look for Jessie Li (centre), who won best actress for the film. Photo: Edward Wong
He sets a high standard for himself – even his best make-up look only met 80 per cent of his expectations. He added that there were too many limitations when applying make-up on a movie set.
In 2020, he worked on the mainland Chinese film Soul Snatcher, starring Chinese actor Li Xian. Li plays a fox spirit that disguises itself as a young man and travels to the human world to find a pill that will make him immortal.
Chan spent half a month preparing the make-up for the fox spirit, but in the end, the look only appeared on posters and not in the film. The production crew had decided to remove all the scenes with Chan's work.
"Maybe the actor found [the make-up] too hot to wear," Chan said.
Teen actor on playing Hong Kong Paralympian So Wa-wai in Zero to Hero film
Despite having worked with famous actors in big films, this is not Chan's full-time job because there is not enough demand for his skills in Hong Kong's movie industry.
Many of his friends have suggested he move to mainland China where he would likely find more work. But Chan has never thought about leaving his hometown permanently.
"I have too many connections in the city, and I want to do something for the local film industry," he explained.
Earlier this year, he worked with six friends to co-found Sugar Street Studio, a haunted house in Causeway Bay. Not only can visitors venture through the haunted studio, but they can also watch a horror film that the group has produced.
Gary Chan is one of the co-founders of Sugar Street Studio in Causeway Bay. Photo: May Tse
The founders say it is Hong Kong's first "5D" entertainment experience in which participants can watch a film and then be part of the story through the escape room scenario.
"This is a trial project to link up different industries ... and it allows people to immerse themselves in the story and characters," said Chan, who designed the make-up for the actors playing ghosts in the escape room.
Based on a 1994 incident in which a mysterious blaze killed four people in a movie studio, the experience starts by having participants use clues to escape the haunted studio.
Afterwards, they can watch a movie about the fire, titled Sugar Street Studio, from local director Sunny Lau Yung.
Check out what Sugar Street Studio was like for these junior reporters
The haunted house is a way for Chan to promote local films while creating something new in the city.
"I want to do something that has value to our society ... There are parks for kids, but what about grown ups? I want to give the city a new form of entertainment," Chan said.
Similar to the manga that inspired his career choice, Chan is using his skills to help others.
"Hongkongers love local spooky stories because they are connected to the city. In this way, I hope our haunted house can bring happiness to people."
Gruesome - 恐怖的: Causing repulsion or horror

Grotesque - 醜陋的: Comically or repulsively ugly or distorted

Prodigy - 天才: A young person with exceptional qualities or abilities

Poured cold water (on) - 潑冷水: To be discouraging or negative about something

Conventional - 傳統的: A work of art or literature that follows traditional forms and genres

Blaze - 大火: A very large or fiercely burning fire

Spooky - 詭異的: Sinister or ghostly in a way that causes fear and unease
Sign up for the YP Teachers Newsletter
Get updates for teachers sent directly to your inbox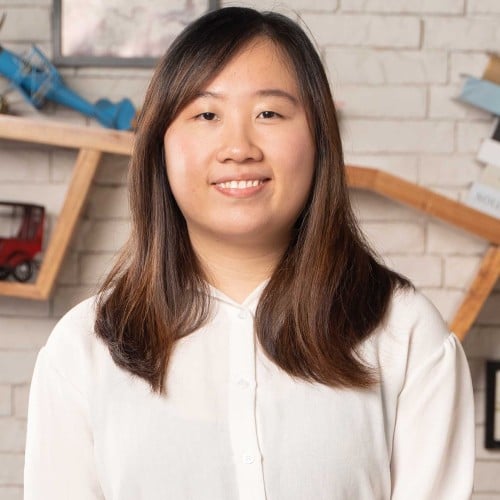 Sue joined the Post in 2021. She graduated from the University of Hong Kong with a double major in journalism and counselling.
Sign up for YP Weekly
Get updates sent directly to your inbox