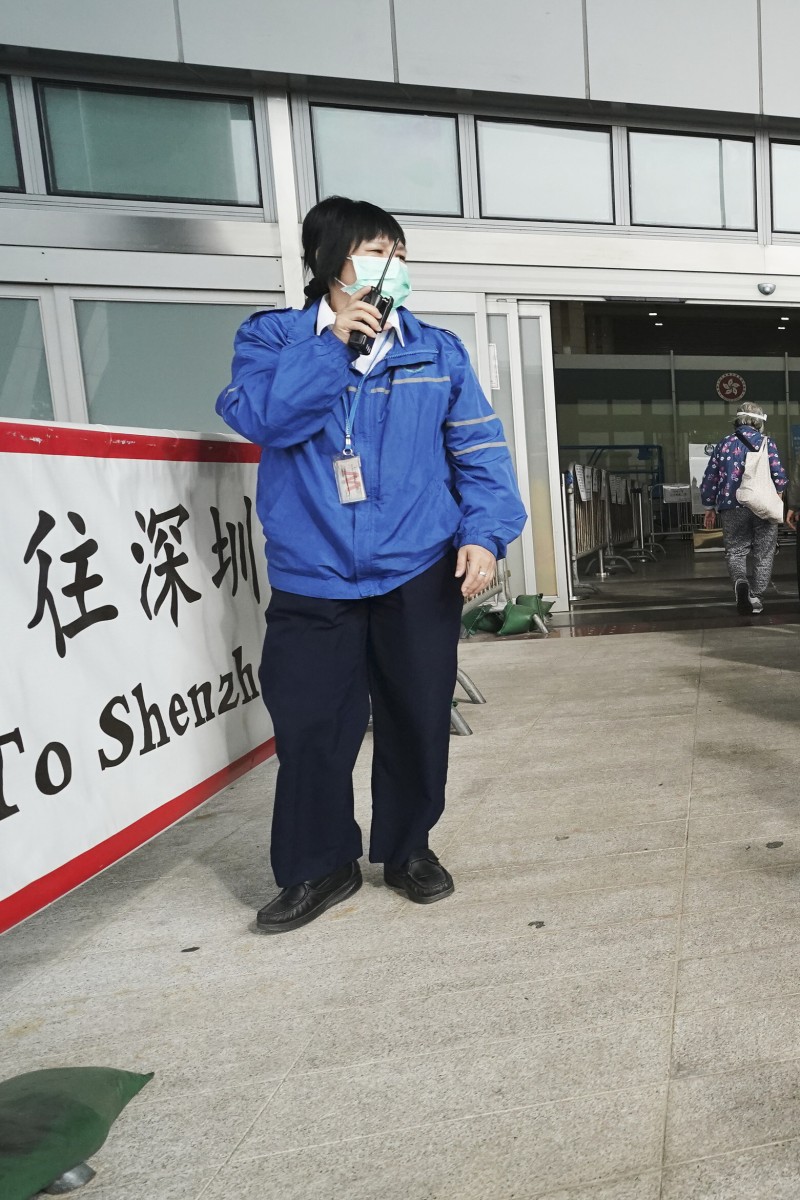 Visitors will have to pass through Shenzhen, with a daily quota set to be limited to people who have urgent business or family needs

They will also have to meet other requirements, including a green health code which indicates a low risk of Covid-19 infection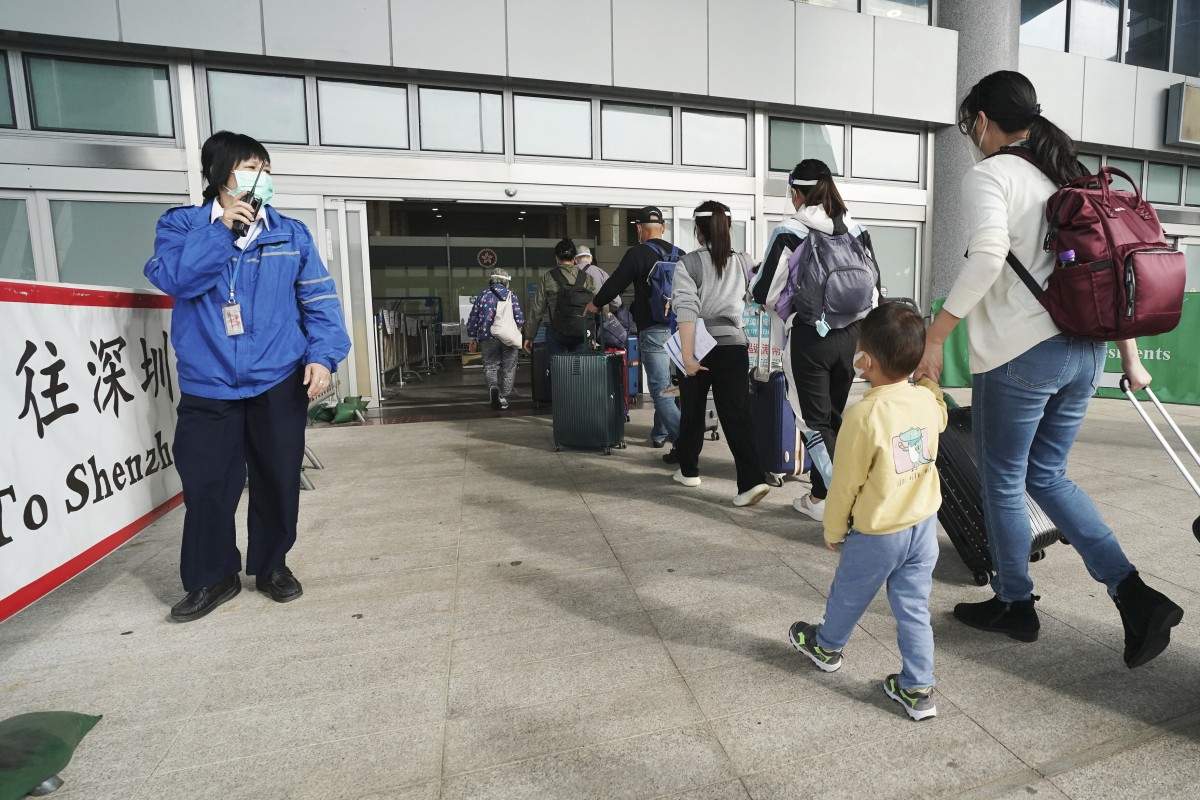 Visitors leave Hong Kong for the mainland at the Shenzhen Bay border crossing in December. Photo: SCMP / Felix Wong
Hong Kong travellers could be allowed to visit mainland China as early as next month without having to quarantine under a plan to gradually reopen the border, the Post has learned. Movement, however, will be limited to Guangdong province, with Shenzhen as the only entry point.
A mainland health official familiar with talks on the resumption of cross-border travel said a daily quota would be set, and visitors' health codes, issued by the mainland and a similar system proposed for Hong Kong, would have to be green – indicating a low risk of Covid-19 infection.
"Travellers from Hong Kong could go to other cities in Guangdong province after arriving in Shenzhen, if they have valid health codes and meet other requirements, which are being finalised," the source said, noting movement for such visitors would be contained in the province in the initial trial period.
What you need to know about the 'Return2HK' and 'Come2HK' schemes
"If the Hong Kong government manages a smooth roll-out of the system, we might see the first trial of such an arrangement in mid-December."
Sources said officials and experts from both sides had held discussions online in a bid to progress talks after the first meeting in Shenzhen on September 26. No date has been finalised for a second meeting. The most recent online conversation between experts of both sides was on Tuesday.
Pressure has been mounting in Hong Kong for the border to reopen, particularly from a large group of people who have business and family ties on the mainland.
Visitors from China cross the border at Shenzhen Bay Port through the Come2hk Scheme which was launched on September 15. Non-Hong Kong residents coming from Guangdong Province and Macau, and who fulfill the required conditions are exempted from compulsory quarantine upon entry into Hong Kong. Photo: SCMP/ K. Y. Chen
Hong Kong leader Carrie Lam Cheng Yuet-ngor has said the city's top priority is restoring the ability of people to cross the border without quarantine.
According to the mainland source, another online meeting is expected to be held next week to iron out the details of a tracking mechanism for travellers from Hong Kong, and the classification of their Covid-19 risk levels.
Discussions on criteria of a suspension mechanism on the quarantine-free travel scheme were also continuing. The initial plan is for a daily quota to be limited to people who have urgent business or family needs, but a number has not been fixed.
Those suspected or confirmed with Covid-19, patients' close contacts, as well as their close contacts, and people undergoing quarantine would be issued with a "red code", meaning high risk of infection. They would not be eligible for the quarantine-free travel arrangement.
People living in the same buildings or vicinity as a confirmed case would be issued with a "yellow code" and would not be eligible for the quarantine-free travel scheme either.
On the mainland, Guangdong residents returning from cities which had areas deemed by the National Health Commission to be at high or moderate risk of infection are assigned the same colour code.
Face off: Should Hong Kong reopen the border with mainland China?
Joe Chau Kwok-ming, president of the Hong Kong General Chamber of Small and Medium Business, welcomed the move, noting tens of thousands of owners had not been able to visit their factories or offices across the border for the past 21 months.
"It is a breakthrough," he said of the negotiations. "We will evaluate what the requirements are and the development of the Covid-19 outbreak on the mainland before making a decision on whether to travel to China."
One of the requirements is that those crossing the border must use a contact-tracing app that gives mainland authorities the ability to track their movements.
Howard Kwok, co-founder of wine trading start-up StockVins, said the company's largest shareholder and founder would visit Guangzhou as soon as the border reopened, after its management was unable to travel in person to deal with a series of human resources issues at its mainland offices.
He said management could not afford to spend 21 days in compulsory quarantine across the border because of the overwhelming workload in Hong Kong. "We have waited for more than a year to cross the border, but all the crucial human resources matters cannot be resolved until we travel to Guangzhou in person," he said. "We are desperate to cross the border."
Kwok said executives would not mind using any contact-tracing app, and would meet other criteria because the only wish was to be able to visit the firm's offices in Guangzhou and Shenzhen.
Society for Community Organisation says border control arrangements between Hong Kong and the mainland affect low-income families as many elderly parents, children and spouses have been stranded on the mainland. Photo: SCMP / Felix Wong
Sze Lai-shan, deputy director of the Society for Community Organisation, said she understood that many people who had family on the mainland would not really mind where they crossed the border, though some were used to taking direct buses from Hong Kong's city centre to other parts of Guangdong before the pandemic struck.
"Now they will still take other ways transits at Shenzhen. Having the option of quarantine-free travel is still better than nothing," Sze said. She estimated opening up Guangdong province would cover the travel needs of about 50 to 60 per cent of Hong Kong families with mainland ties.
Sign up for the YP Teachers Newsletter
Get updates for teachers sent directly to your inbox
Sign up for YP Weekly
Get updates sent directly to your inbox