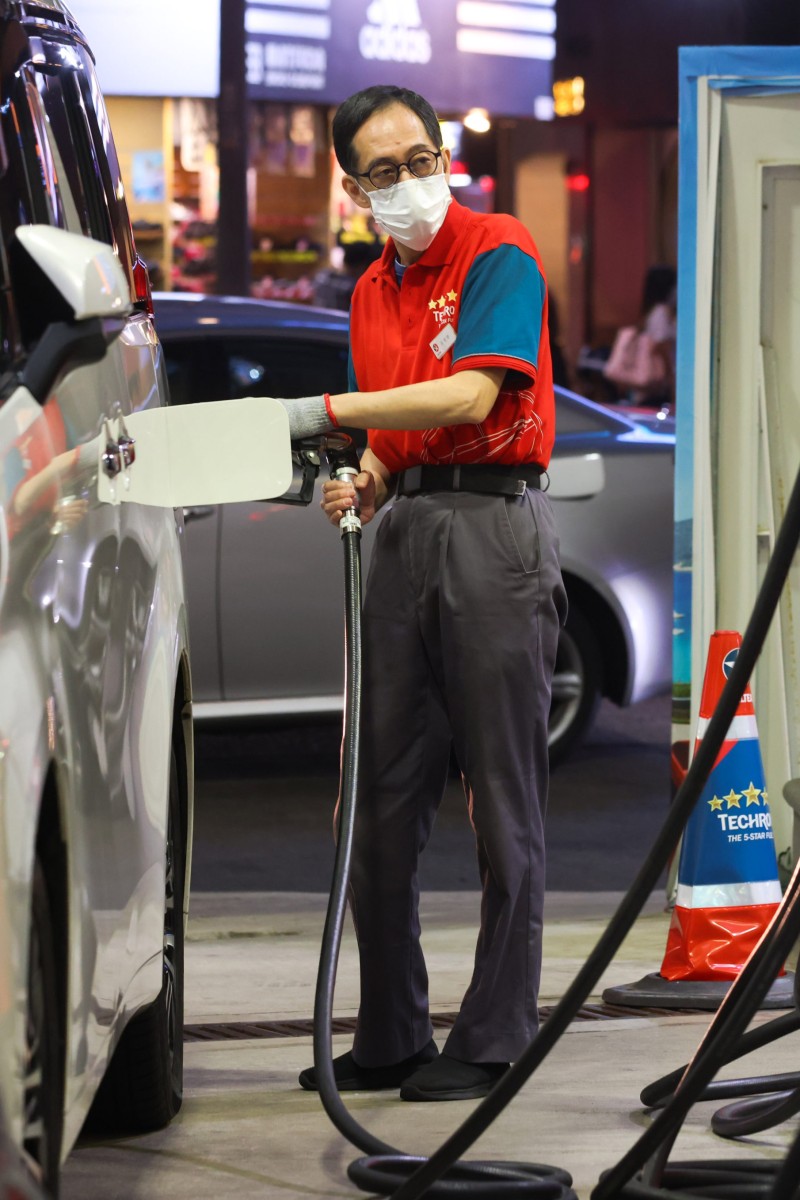 Rising fuel costs have affected the livelihood of the city's drivers already hit hard by the coronavirus pandemic, from taxi drivers to school bus operators

The Hong Kong Land Transport Alliance has asked the government to regulate petrol costs and offer more subsidies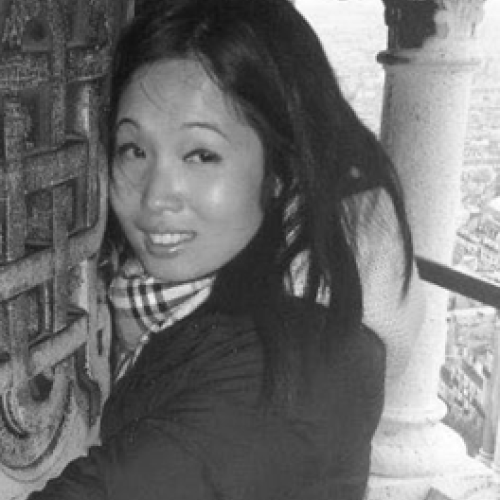 Doris worked in educational publishing, including the BBC and Cengage prior to joining the Post in 2018. She specialises in creating graphics and digital learning content, and has a particular interest in issues related to mental health and wellness.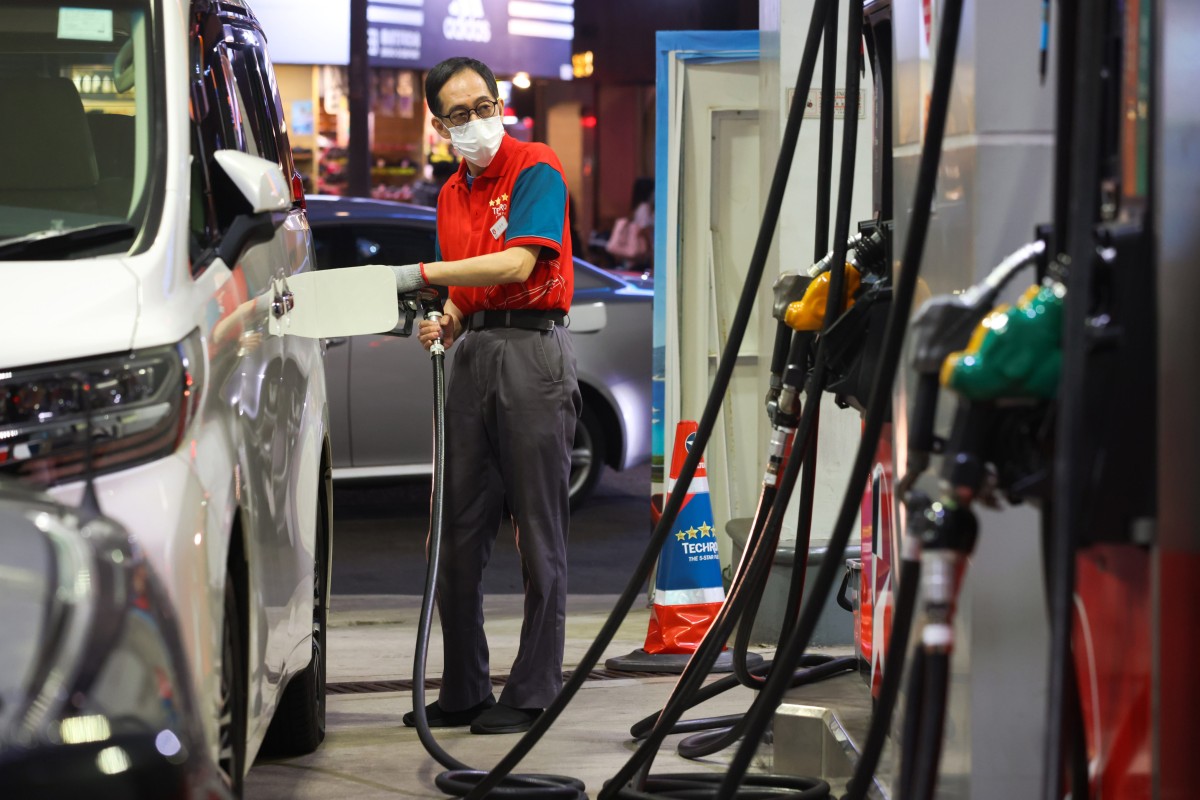 Hong Kong drivers have been affected by the city's rising fuel costs, which are some of the most expensive prices in the world. Photo: Dickson Lee
Hot Topics takes an issue that's being discussed in the news and allows you to compare and analyse different news articles and viewpoints on the subject. Our questions encourage you to examine the topic in-depth and can be used on your own, or with a friend.
Context
:
Soaring petrol prices in Hong Kong
The retail price of diesel has increased by more than 50 per cent since last year.
In October, one litre of diesel cost more than HK$17 (US$2.18), up from HK$11 per litre last year. Prices at petrol stations with liquefied petroleum gas (LPG) have also doubled from more than HK$2 per litre in May of last year, to more than HK$4 per litre earlier last month.
Rising fuel costs have affected the livelihood of Hong Kong drivers already hit by the Covid-19 pandemic. The government previously launched an anti-pandemic fund to help the transport industry. It offered one-off fuel subsidies for heavy-duty vehicles, non-franchised buses and school buses. Minibuses and taxis received a subsidy of HK$1 per litre of fuel or one third of the fuel expenditure for one year.
Hong Kong government aims to stop people buying petrol cars by 2035
The subsidy was not extended after it ended in June, with the government saying the easing of social-distancing restrictions meant that residents could use public transport more frequently again.
Meanwhile, research platform GlobalPetrolPrices.com showed Hong Kong to have the costliest diesel and petrol per litre among 164 countries and territories.
On November 1, diesel cost US$2.283 (HK$17.73) per litre in Hong Kong, while petrol prices stood at US$2.648 (HK$20.61) per litre. The city's diesel prices were 103 per cent higher than the international average, and the petrol prices were 115 per cent higher.
Why there is no easy fix for Hong Kong housing crisis
Five players currently dominate Hong Kong's petrol scene, ExxonMobil's Esso, Chevron's Caltex, Shell, Sinopec and PetroChina. They operate a total of 182 petrol stations.
But the Hong Kong Competition Commission's latest report in 2017 highlighted features believed to be stopping competition. A concentrated market and high barriers to entry made it difficult for new entrants to obtain sites for petrol stations and access terminal storage facilities.
The city does not regulate petrol prices on a free market principle. But its pump prices are among the world's highest. This is because of the surging price of land for building petrol stations, along with higher costs related to importing, taxes, wages and marketing.
Staff writers
Question prompts:
List TWO factors mentioned in Context that have negatively affected the livelihoods of drivers in Hong Kong.

Using Context and your knowledge, explain how the city's costly fuel affects larger society.
Harry's View, a cartoon by Harry Harrison. Photo: SCMP
Question prompts:
What is the tone of this cartoon?

Using information from Context, answer the question being asked in the cartoon: "What could be fuelling this widening diesel price gap?"
News: Transport alliance calls on Hong Kong government to regulate petrol prices, offer more subsidies
The Hong Kong Land Transport Alliance, which represents tens of thousands of Hong Kong drivers, urged the government late last month to regulate petrol prices and offer more subsidies.
According to the alliance, consisting of more than a dozen transport groups, fuel costs accounted for 40 per cent of drivers' overall operating expenses. They added that the state of the economy, battered by the pandemic, meant they could not pass on the additional costs to passengers or clients.
Hong Kong has about 18,000 taxis and 4,500 light buses running on liquefied petroleum gas (LPG), and they have been affected by the skyrocketing prices.
UN climate change report; more super typhoons for Hong Kong
Liberal Party lawmaker Frankie Yick Chi-ming, who represents the transport sector, said both freight and passenger transport were "heavily affected" as fuel was a necessity. He added that "the skyrocketing prices will be passed on to consumers through other products or fares at the end of the day".
Yick said whether the industry could weather the difficulties depended heavily on the government's support.
Stanley Chiang Chi-wai, the alliance's convenor, said the lack of fuel subsidies – which ended in June – and soaring fuel prices had put huge pressure on drivers.
"The government can't blame the price all on the so-called free market in the Hong Kong economy, and not come up with laws or regulations, but allow all the oil companies to raise the prices," said Chiang, who is also chairman of the Hong Kong Land Transport Council.
Bangkok's 'taxi graveyard' brings mini gardens to life
Drivers would quit and turn to better-paying jobs if rising costs became too much of a burden, Chiang added.
"When the price goes up, drivers have to pay," said cabby Ip Kwok-wah, 61, who has more than 30 years' experience. "As individual drivers, we take full responsibility for our profits and losses."
Ip said restrictions on nightlife in the city had not been lifted completely, and it remained hard to find passengers after 10pm.
"The fewer customers you have, the more you have to drive around. And the more you drive around, the more money you pay for LPG," he said.
Staff writer
Question prompts:
"Oil companies have a duty to lower oil prices instead of raking in enormous profits." To what extent do you agree with this view? Explain using News and your own knowledge.

Based on News and your own knowledge, explain ONE criticism that the Hong Kong government might face should it decide to implement another round of fuel subsidies.
Issue: Skyrocketing fuel prices push Hong Kong's bus drivers to the breaking point
School bus operators are among those who have been hit hardest by the city's rising fuel prices. The price of diesel shot up from HK$15.40 (US$1.98) per litre in January to HK$17.75 per litre in October.
One such company is Warrance Travel, which has a fleet of 10 school buses of different sizes. According to Honda Hon Tat-kwong, who works for the company, it had lost 40 per cent of clients since the pandemic. It has also let go a third of its employees and seen its income plunge by 20 per cent.
"The fuel costs of HK$5,000 to HK$6,000 a month eat up about 20 per cent of my income. And I still have to pay for maintenance, parking and insurance," Hon said.
School bus operators have been hard hit by the city's rising fuel prices, adding onto the effects of the pandemic, which has seen frequent school closures keeping children at home. Photo: Shutterstock
The 33-year-old has been driving children to school in his 13-seater minibus for the past 10 years. His woes have been piling on since the coronavirus pandemic struck last year, as frequent school closures kept children at home, and many students from mainland China returned there.
Through the government's earlier pandemic fund to help the transport industry, Hon said that every bus at his company had received a one-off subsidy of more than HK$30,000, equivalent to one month's operating costs.
But as fuel costs rise, school bus operators say that what makes it worse for them is that they usually sign a two- or three-year contract with schools, so they cannot subsequently change the fees.
Hong Kong's bus drivers risk developing heart problems
"We can't pass the price to parents," said Lam Chee-ping, chairman of School Buses Operators Association Ltd. "The industry has no choice but to swallow the price by ourselves."
Hon's company signed a two-year contract in April last year, when the diesel price was about HK$13 per litre. It has had to absorb the 36 per cent increase since then.
Non-franchised buses and cross-border buses have also ground to a halt for nearly 20 months because of the pandemic.
The remaining routes serving schools, employees and residents have been cut dramatically, and the number of passengers dropped sharply to less than 70 per cent, according to Matthew Wong Leung-pak, chairman of the city's Public Omnibus Operators Association.
Staff writers
Question prompts:
Is it fair for the rising petrol costs to be absorbed by school bus operators, and why?

Explain whether the government's anti-pandemic fund for the transport industry was effective. Use TWO examples from Context, News and Issue to support your argument.

How might school buses, non-franchised buses and cross-border buses be repurposed to help operators cope with the rising fuel costs?
Hong Kong taxi drivers feel the pain as streets stay empty
Barriers to entry (in business): things that make it difficult for newcomers to enter a market, such as government regulations or high start-up costs. These obstacles benefit existing companies by limiting competition.

Diesel: a fuel made from petroleum. It is commonly used in heavy vehicles like trucks.

Free market principle: a system in which the prices for goods and services are determined by the open market and consumers, and cannot be controlled by the government or any other authority

Liquefied petroleum gas (LPG): also known as autogas. LPG is a fuel gas made from petroleum. It is a mixture of flammable hydrocarbon gases that include propane and butane. It has various uses including engine fuel, heating appliances and cooking equipment.

Non-franchised buses: private bus companies that are meant to relieve the demand on franchised buses and green public minibuses during peak hours. They also serve some remote places which are deemed unprofitable for franchised bus and green public minibus operators.
Sign up for the YP Teachers Newsletter
Get updates for teachers sent directly to your inbox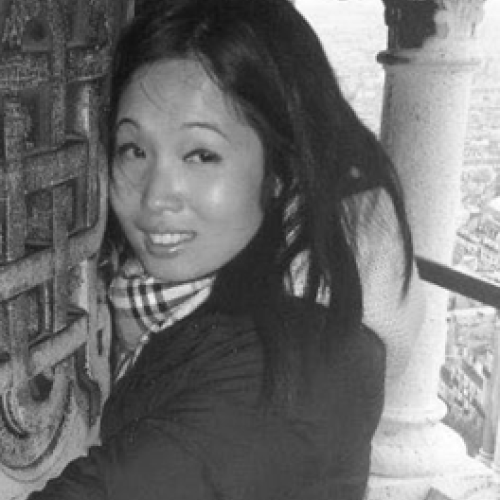 Doris worked in educational publishing, including the BBC and Cengage prior to joining the Post in 2018. She specialises in creating graphics and digital learning content, and has a particular interest in issues related to mental health and wellness.
Sign up for YP Weekly
Get updates sent directly to your inbox