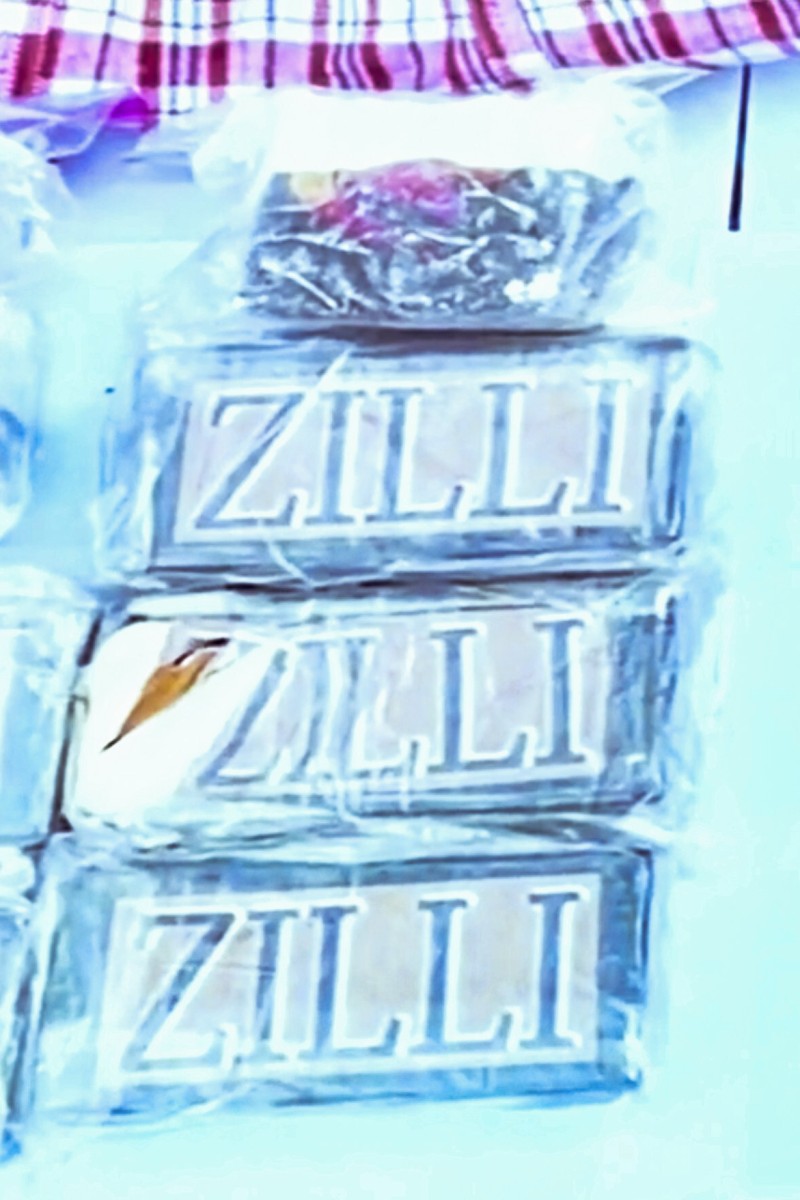 The 14-year-old student, believed to have triad links, was detained in Tsing Yi next to a vehicle containing 23kg of cocaine

Police say the case highlights the growing trend of gangs using minors in their operations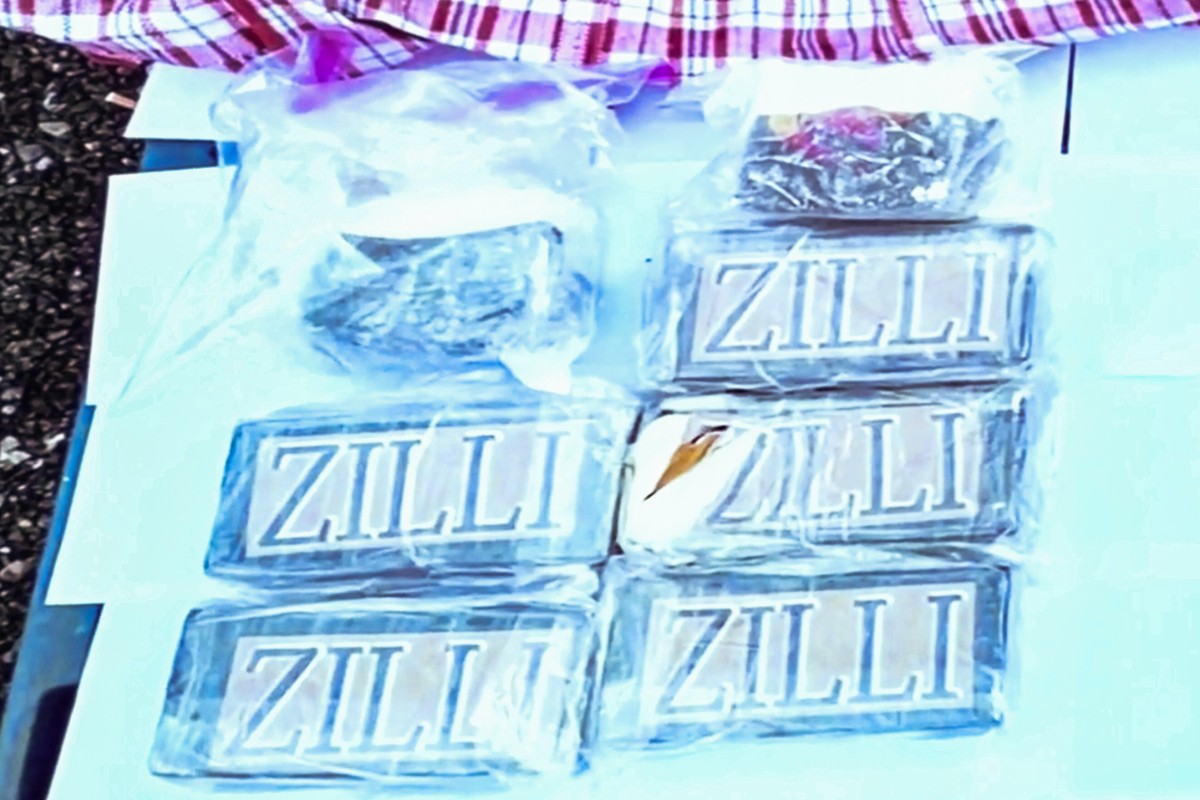 Police display evidence seized in the case of a 14-year-old boy arrested for trafficking 23kg of cocaine, worth about HK$27 million. Photo: RTHK
Hong Kong police have arrested a teen on suspicion of trafficking 23kg of cocaine worth about HK$27 million, with officers on Sunday saying the case underlined a growing trend of young people being used by the city's drug gangs.
The 14-year-old, who police said had triad links, was arrested when he got into an abandoned vehicle that was being watched in Tsing Yi on Saturday. Officers said they believed the vehicle was being used as a place to hide drugs.
Why do Hong Kong teens join gangs?
When he was arrested, the Form Three student was carrying a backpack, a small amount of cash, the vehicle's key and a mobile phone. Police later found slabs of what they suspected to be cocaine inside the vehicle, and arrested the boy on suspicion of trafficking in dangerous drugs.
The Kowloon City police crime squad is still investigating the case and further arrests have not been ruled out. The boy was expected to be charged and appear in court on Monday.
"Police have noticed that some criminals use remote car parks or abandoned or disabled vehicles as temporary storage warehouses. It is convenient for them to cover up drug trafficking activities," said Wong Siu-cheung, a district operations officer.
A photo of the Tsing Yi carpark where a 14-year-old boy was arrested for trafficking drugs. Police say the case underlines the growing trend of gangs using minors in their operations. Photo: RTHK
He added that gangs could easily manipulate young people into committing drug-related crimes.
"Gangs often use money, profit or solicitation. Many adolescents may be lured in by a moment of greed, or are taken advantage of to commit these illegal activities," he said.
Police said the number of people aged between 10 and 20 involved in drug trafficking jumped 66 per cent in the first half of 2021 compared with the same period last year, rising from 135 cases to 224.
For social workers, trust is the key to preventing teen gangs
Under the Dangerous Drugs Ordinance, both drug trafficking and manufacturing are serious offences. The maximum penalty upon conviction for drug trafficking is life imprisonment and a fine of HK$5 million.
Under the law, police can seek a more severe sentence from the court for drug traffickers who use minors in their crimes.
Sign up for the YP Teachers Newsletter
Get updates for teachers sent directly to your inbox
Sign up for YP Weekly
Get updates sent directly to your inbox