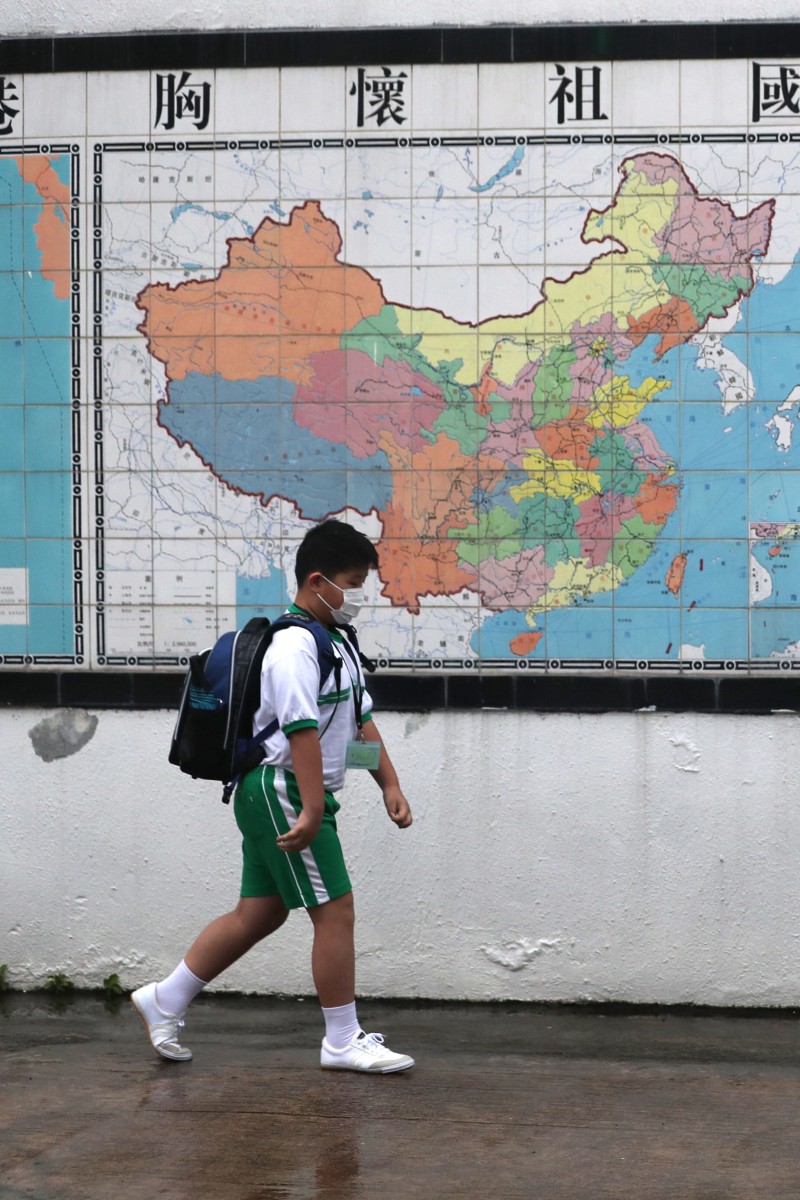 Before the pandemic, around 27,000 students travelled from the mainland every day to attend lessons, and they've been learning online for nearly two years

Chief Executive Carrie Lam said pupils would not be given priority for quarantine-free travel when the border opens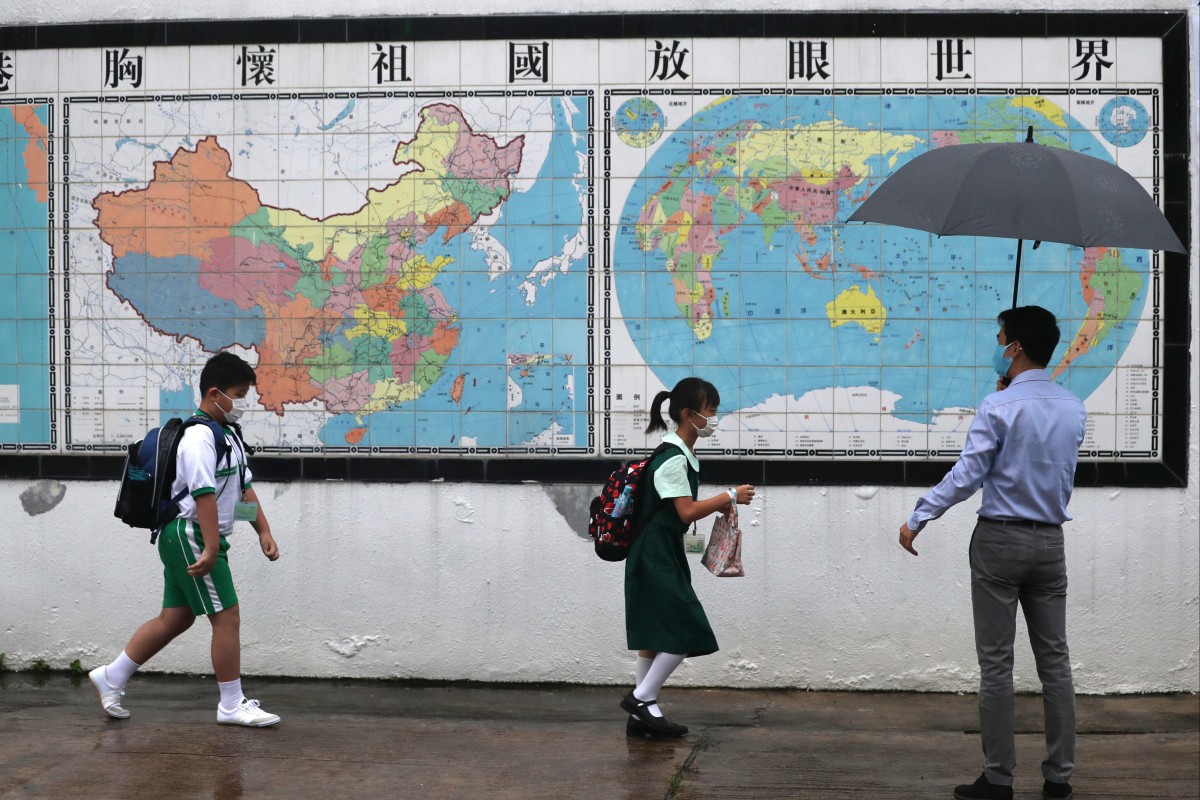 Fung Kai No.1 Primary School in Sheung Shui has a large population of cross-border students, but many have been stuck in the mainland for nearly two years. Photo: SCMP/Sam Tsang
School principals and parents' groups have expressed disappointment that nearly 27,000 cross-border students will miss out when travel resumes between Hong Kong and mainland China, warning that almost two years of online classes have taken a toll academically and psychologically.
They voiced their concerns on Monday after Chief Executive Carrie Lam Cheng Yuet-ngor told the media that Hong Kong students who lived on the mainland would not be given priority under a proposal to resume quarantine-free cross-border travel because of the large number involved.
Hong Kong students are showing signs of depression
Lam has said quarantine-free travel will initially be limited to Guangdong province and implemented in an orderly and gradual manner under a quota system – with priority given to business exchanges and those visiting the elderly or going to funerals.
Before the coronavirus pandemic broke out, about 27,000 students travelled from their homes on the mainland to study in Hong Kong every day. But when Covid-19 hit, travel restrictions were imposed on those commuting across the border.
As of October, the number of students studying in kindergartens, primary and secondary schools in Hong Kong but residing on the mainland was 26,971, with about 45 per cent of them attending school in the North District, according to figures provided to the Legislative Council by the government.
Chief Executive Carrie Lam Cheng Yuet-ngor said cross-border students won't be a priority when travel resumes between Hong Kong and the mainland. Photo: RTHK
Since the border has been closed longer than expected, about 15 per cent of cross-border students have withdrawn, found a survey of 330 schools conducted in May by the Hong Kong Federation of Education Workers (HKFEW).
New Territories School Heads Association vice-chairman Chu Wai-lam said he was disappointed that cross-border students would still be unable to return to Hong Kong to attend school.
Chu, headmaster of Fung Kai No 1 Primary School in Sheung Shui, said about 400 pupils, nearly half of the student population in his school who lived on the mainland, were forced to take online classes for the past two years. About 20 had eventually withdrawn.
Why some teachers let students sleep in class
He said being physically absent from school for such a long time would have psychological effects on students and on their social and communications skills.
While accepting that the government could not let all cross-border students return all at once, Chu suggested letting them back in batches after February's 2022 Winter Olympics in Beijing.
He said priority could be given to senior secondary students who needed to sit university entrance exams, as well as Primary Six pupils who had to take internal assessments that would affect their secondary school place allocation.
Why we don't need exams anymore
Wong Ching-hong, president of a parents' association representing cross-border pupils, accused the government of putting children's interests last, noting that around 10,000 students had temporarily moved to relatives' homes in Hong Kong or had rented a flat.
"Cross-border students' academic performance is seriously deteriorating, and some even need to repeat grades," Wong said. "The government should let at least let students attend [physical] lessons in Shenzhen and provide us with a clear timetable for reopening the border, otherwise we would have to withdraw."
Cross-border students risk falling behind academically and may suffer negative psychological effects. Photo: SCMP Pictures (HANDOUT from ISD)
Ray Hau Hong-shek, chairman of the North District Federation of Parent-Teacher Associations, also complained.
"It has been almost two years without normal schooling … students' ability to concentrate is weak and it is affecting their academic performance and social skills," Hau said.
Sign up for the YP Teachers Newsletter
Get updates for teachers sent directly to your inbox
Sign up for YP Weekly
Get updates sent directly to your inbox