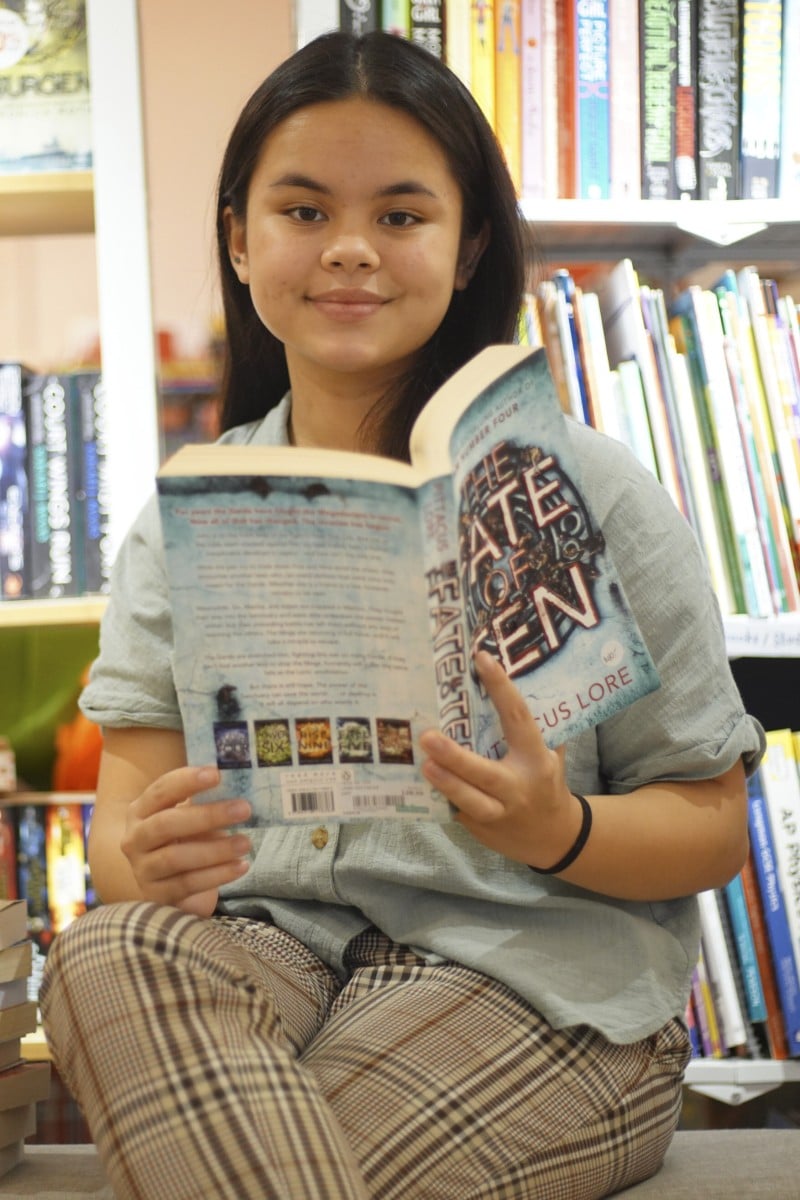 Take a page from the book of this Hong Kong teen who shares how she opened ReBooked, a store for used books in Sheung Wan
Bailey Cherry originally started her second-hand book shop so she could pass her books onto people who would love them, but now she's opened a physical store

Every week, Talking Points gives you a worksheet to practise your reading comprehension with questions and exercises about the story we've written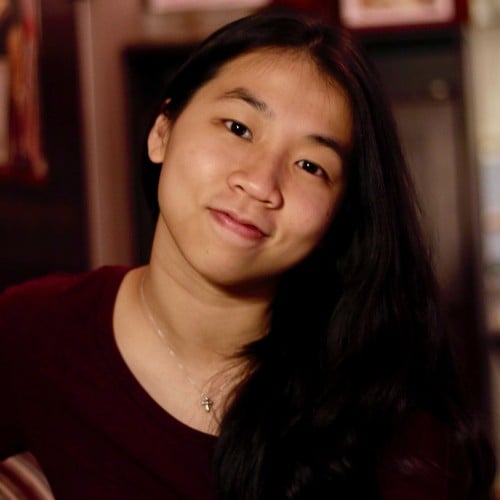 Yanni joined the Post in 2021. She has a bachelor's degree in communication and majored in international journalism. Previously, she worked at Reuters covering Hong Kong political news including the enactment of the national security law.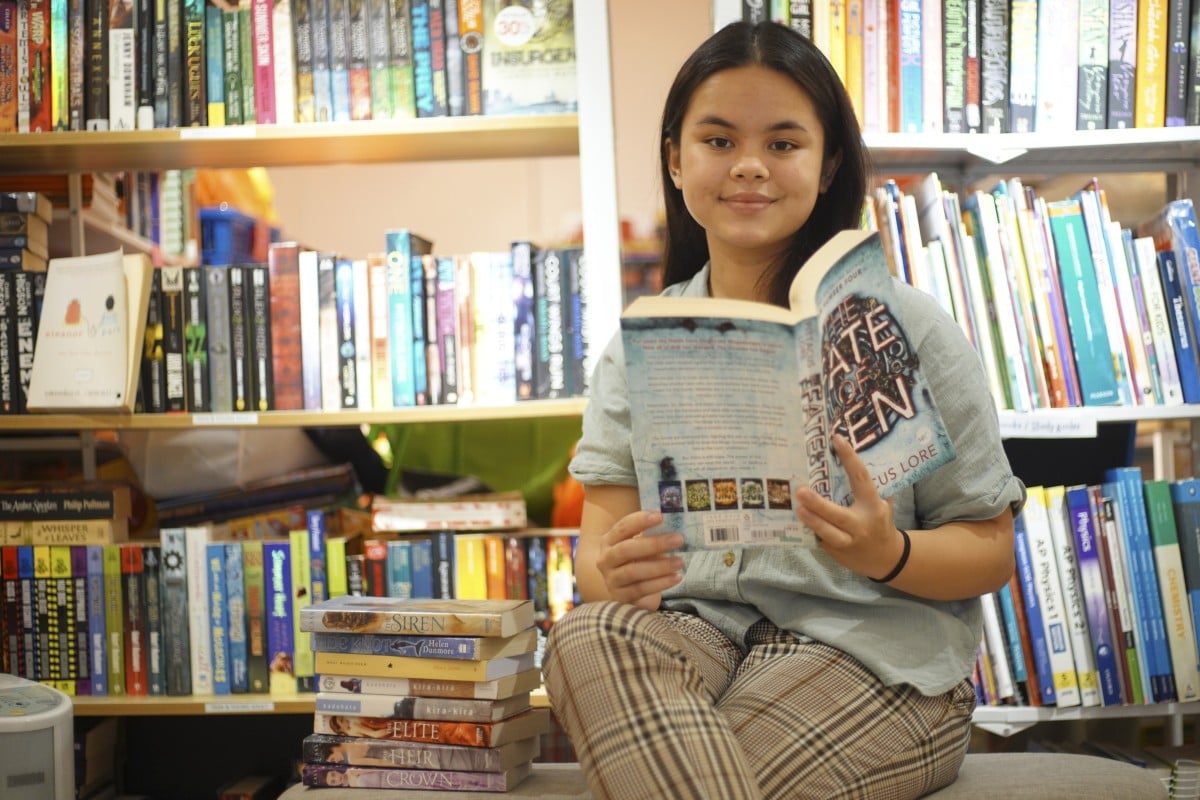 Bailey Cherry, 16, is the founder of ReBooked, a second-hand bookstore located in Sheung Wan. Photo: Winson Wong
Lights in the ReBooked bookstore were still on at 3am as Bailey Cherry stayed up all night to make sure that its grand opening nine hours later would be perfect.
Bailey is just 16, and this past April she opened a bookstore in Sheung Wan, selling second-hand books – mostly children's publications in English.
Hong Kong students create a cheap, Covid-friendly way to buy used textbooks
"It was intense, but it was so much fun," said Bailey, recalling how she spent all night putting price tags on books and deciding the best titles to put on the shelves.
The Li Po Chun United World College student found it surreal that she was able to open a physical shop during the Covid-19 pandemic – and at such a young age.
ReBooked started two years ago when the avid reader encountered a problem during her spring cleaning: she did not know what to do with the books she had grown out of.
What do you do with the books you've outgrown? Photo: Shutterstock
She looked into donating her titles to book drives, but they were not open all-year round. NGOs told her they mainly took second-hand items like furniture and clothing.
"I [found] it quite difficult to pass on my books in a way where I [knew] these books [would] end up in the hands of other readers who would read them, cherish them and enjoy them as I did," said Bailey.
Check out this quirky, independent bookstore in Sham Shui Po
After identifying this as a problem many of her fellow bibliophiles also faced, Bailey decided to fill the gap by launching ReBooked in August 2019 as a small online platform. She was just 14 at the time.
"At first, it was just me collecting [books] from my family and friends and reselling them on a simple website that I mocked up from a website creator," she said.
"I thought it was going to be a small project. I never imagined it would actually have a space of its own."
7 stories that will change you for the better
When ReBooked was only an online platform, tasks on an ordinary day included responding to emails, arranging pickups, making sure orders went out on time, uploading books to the website and posting on social media. Bailey would hand-deliver book orders to customers at MTR stations and order a van to collect donations on weekends.
As a one-man band, she learned about discipline and time management as she balanced an expanding business with schoolwork and extracurricular activities.
"Prior to starting ReBooked, I [was] a bit of a procrastinator," she said.
Bailey started ReBooked because she wanted to make sure her old books would end up with people who appreciated them. Photo: SCMP/ Winson Wong
She used to spend about 12 hours a week towards ReBooked during school terms and more on holidays. But it was not until early 2020 that she roped in a friend to help manage the business.
Sales took off last February at the start of the Covid-19 outbreak. Parents wanted books for their children who were spending more time at home.
The bookstore was receiving more orders, and the team expanded after its internship programme last summer.
During the height of Covid-19, they assembled care packages with books and educational toys for children who were quarantined at home.
This April, Bailey decided to open a bricks-and-mortar store. She said she wanted a physical space for ReBooked to showcase its wide range of quality second-hand books.
"One of the things that make people hesitant about purchasing second-hand books is they believe that the quality is actually compromised," said the store owner.
Some people aren't fans of used book stores, preferring to buy their books brand-new. Photo: Shutterstock
But Bailey emphasised this was not the case for most of ReBooked's books – some are even brand new.
Since 2019, the store has collected about 60,000 pre-loved books, reselling more than 18,000 and donating 10,000 to NGOs that pass them to community groups in need. Unusable books are recycled.
The bookstore's revenue covers the shop's rent and other bills, and Bailey was thankful that the landlord offered a more accessible price due to the pandemic.
9 books you should read before starting uni in the US
When ReBooked organises book readings, children sit on the carpeted floor listening to fairy tales, and Bailey said she cherished these adorable moments.
Even with a team of 20 regular student volunteers, the teen's responsibilities have increased with the physical shop. She is now responsible for back-end tasks such as staying on budget and arranging team rosters.
"The first thing I do after waking up is check and respond to emails. Then, I try to do some finances during lunchtime," said the shop owner.
21 inspirational book and movie quotes that will motivate you
Bailey hoped the bookstore could continue to foster community and collaborate with NGOs. She even aspires to one day expand its mission overseas.
"I think with ReBooked, it's a great opportunity for kids to lead an initiative that has a focus on sustainability as well as education," she said.
Click here to download a printable worksheet with questions and exercises about this story. Answers are on the second page of the document.
Sign up for the YP Teachers Newsletter
Get updates for teachers sent directly to your inbox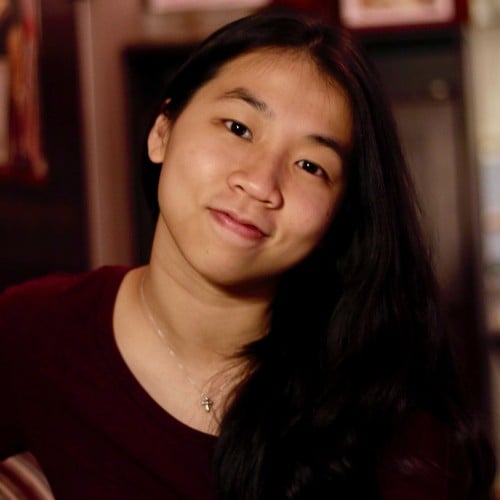 Yanni joined the Post in 2021. She has a bachelor's degree in communication and majored in international journalism. Previously, she worked at Reuters covering Hong Kong political news including the enactment of the national security law.
Sign up for YP Weekly
Get updates sent directly to your inbox