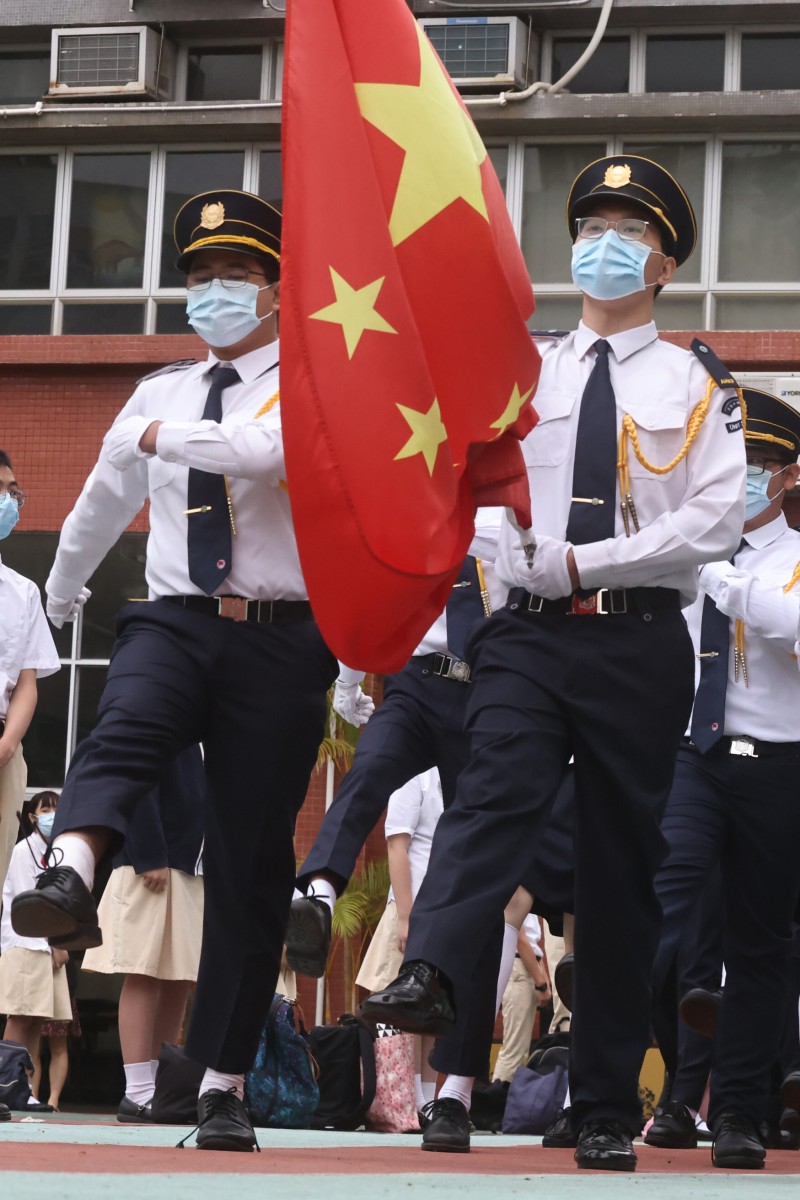 Hong Kong's subsidised schools eligible for up to HK$300,000 in national education funding
Money from the Quality Education Fund will fund two-year programmes to promote national identity and security, as well as media and information literacy

Schools are struggling to learn how to teach students about the Beijing-imposed law against acts of secession, terrorism and collusion with foreign forces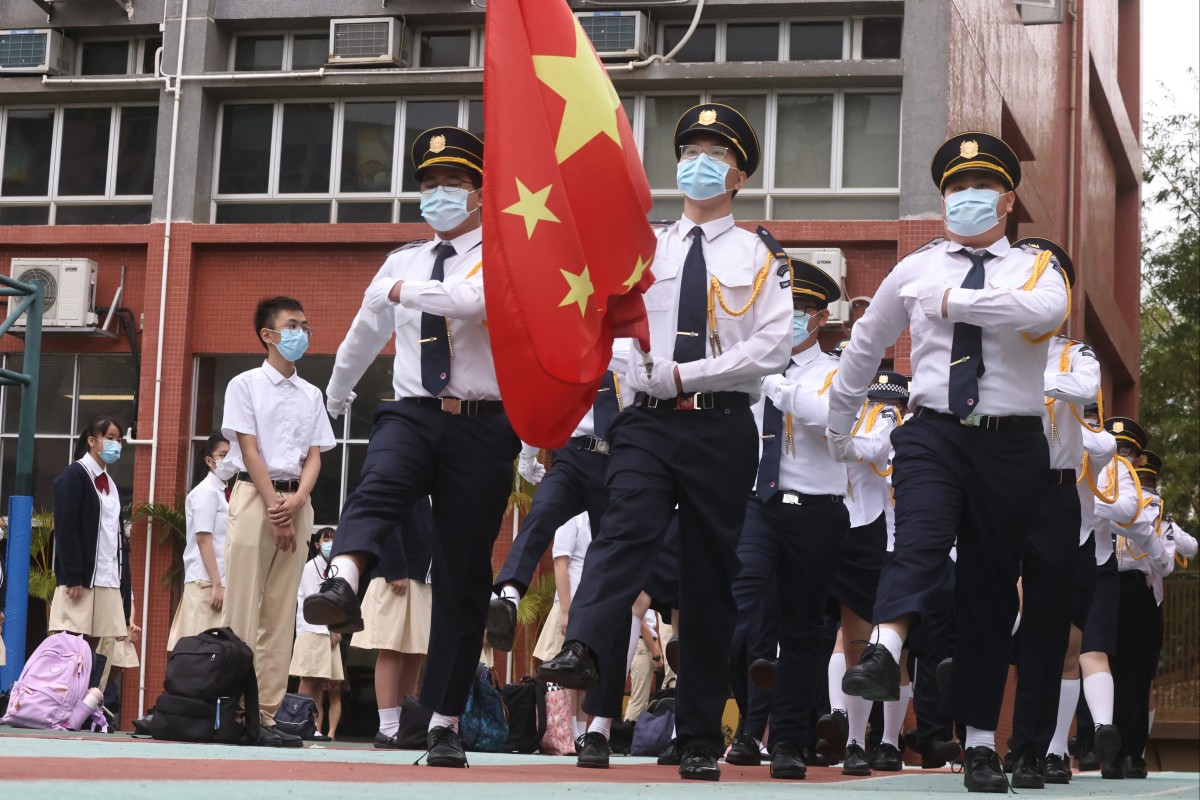 Many schools are unsure about how to promote national security education, which is mandatory under the national security law. Photo: SCMP/ K. Y. Cheng
About 1,700 schools in Hong Kong are eligible for up to HK$300,000 each in government funding to strengthen their national education curriculums, with some principals suggesting the money be spent on teacher training seminars and student viewings of patriotic war films.
In a circular to schools on Monday evening, the Education Bureau announced that government-subsidised kindergartens, primary and secondary schools could apply for money from the Quality Education Fund to launch two-year programmes to promote national identity and security, as well as media and information literacy.
Amnesty International closes Hong Kong office because of NSL
The bureau reminded schools to ensure all knowledge and materials in their programmes were "correct, objective and neutral", and that the organisations and individuals providing the proposed services were credible and experienced, adding that a record of all written materials should be kept.
Schools may pay lawyers to educate teachers about the national security law or arrange 'red' tours of Hong Kong for students. Photo: SCMP
Disbursements under the fund are capped at HK$300,000 for primary, secondary and special education schools, while kindergartens can receive up to HK$150,000. Applications opened on Monday, and will run until the end of January.
The fund was established in 1998 with an initial investment of HK$5 billion to support community initiatives that promote quality education.
Carrie Lam says the national security law has strengthened press freedom
The new avenues for funding come as schools grapple with how to teach students about the Beijing-imposed national security law, enacted last year to outlaw acts of secession, subversion, terrorism and collusion with foreign forces. The law requires schools and universities to promote national security education.
Dr Wong Ching-yung, principal of Scientia Secondary School, said his school might use the resources to invite speakers to deliver talks on national education, or to book a cinema for students to watch the new film Battle at Lake Changjin – a mainland China-produced action epic about People's Liberation Army soldiers fighting against the Americans during the Korean war.
A still from the "The Battle at Lake Changjin", a Chinese war film directed by Chen Kaige, Tsui Hark and Dante Lam. Photo: Handout
He also suggested the resources could be used to organise local "red" tours for students featuring locations in Hong Kong related to the Communist Party.
Wong said while the government's new national education push was appropriate, its roll-out had left some teachers feeling overwhelmed.
"The government talked too much [about national education], while teachers sometimes find it quite intensive and feel the pressure to follow, and are even fed up," Wong said.
Fearing the national security law, schools remove books from libraries
Chu Wai-lam, vice-chairman of the New Territories School Heads Association and headmaster of Fung Kai No 1 Primary School, said the resources could be spent on professional training for teachers, such as hiring lawyers to give talks about the national security law, as educators knew little about it.
Chu said he was also thinking of producing and printing learning materials for students at different levels, and holding mainland exchange programmes after the border reopened.
Sign up for the YP Teachers Newsletter
Get updates for teachers sent directly to your inbox
Sign up for YP Weekly
Get updates sent directly to your inbox