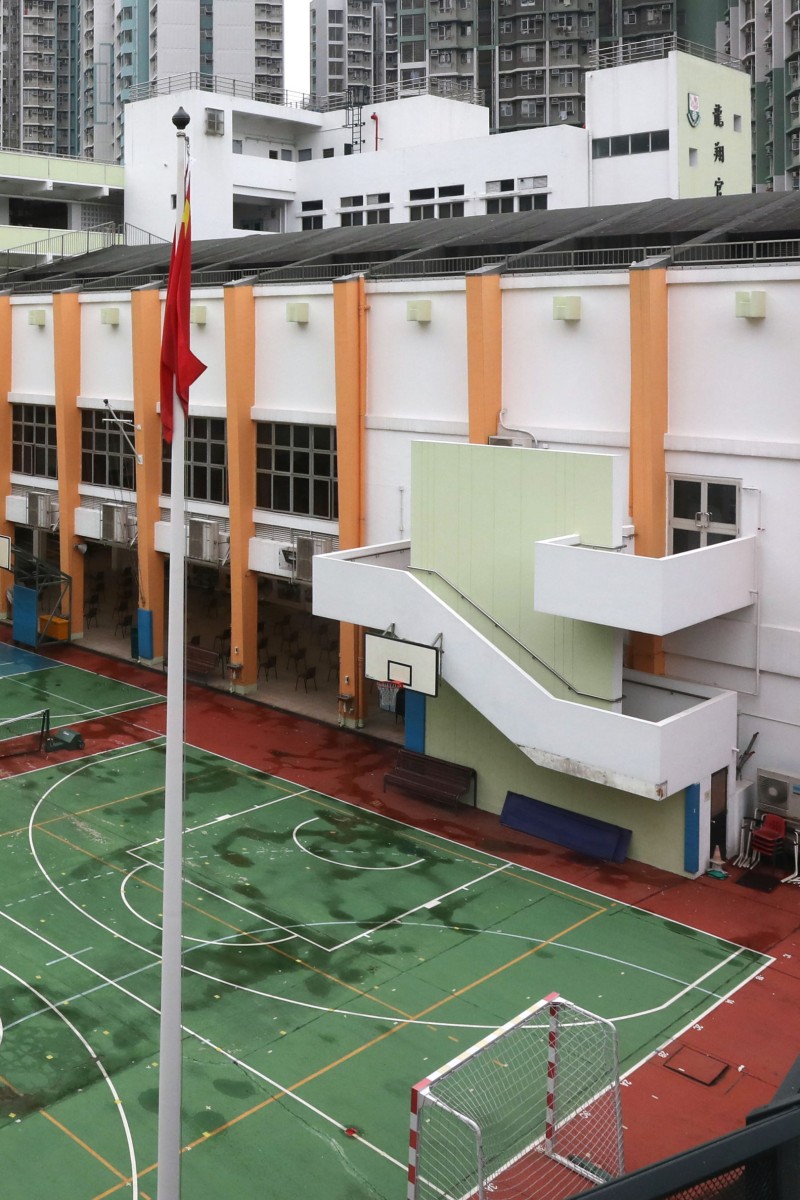 Emigration and low birth rates mean there aren't enough students to fill vacant classrooms, with secondary schools hit harder than primary

A spokesman from the Education Bureau said 'the integration of schools will provide students with a richer learning experience'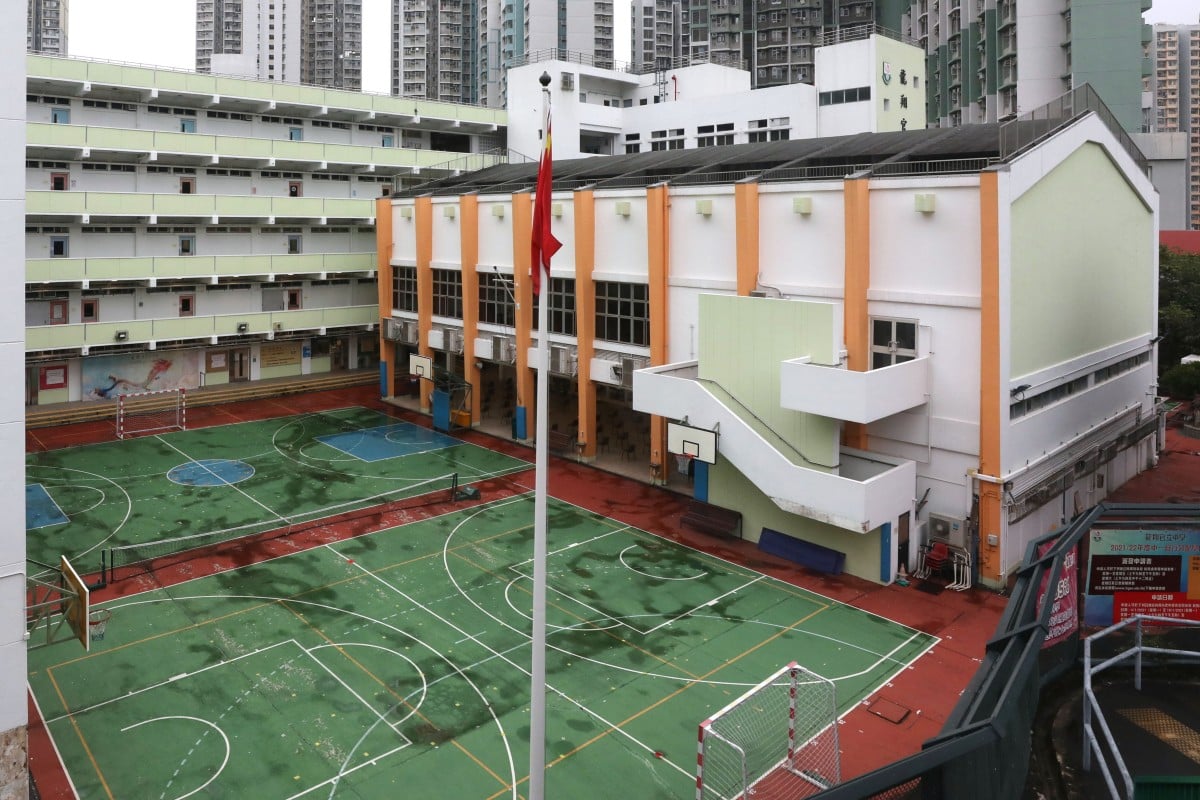 Lung Cheung Government Secondary School in Wong Tai Sin will stop offering Forms One to Four from next year, and will cease operations entirely in the 2024-25 school year. It will merge with Kowloon Technical School. Photo: SCMP/ Xiaomei Chen
Two government schools will merge as authorities seek to consolidate campuses amid a decline in Hong Kong's student population.
The Education Bureau (EDB) said on Tuesday that the 51-year-old Lung Cheung Government Secondary School (LCGSS) in Wong Tai Sin will be folded into the 60-year-old Kowloon Technical School (KTS) in Sham Shui Po over the course of three years, beginning in 2022.
Hong Kong loses 81 Primary One classes due to emigration
The EDB chalked up the merger to the decline in the city's secondary school-age population and the fact that there were not enough students in Wong Tai Sin to occupy all the available classroom spaces.
The decision took into account the "overall development needs of government schools and utilisation of government resources", an EDB spokesman said.
According to recently released government figures, the number of six-year-olds in Hong Kong is projected to fall by 14.5 per cent, to some 50,000, between next year and 2029. The number of 12-year-olds is expected to drop by roughly 5 per cent, to 60,100, over the same period.
Students from Lung Cheung Government Secondary School will slowly move to Kowloon Technical School over the next three years. Photo: SCMP/ Xiaomei Chen
The decline has been attributed to a lower birth rate and a recent wave of emigration. A government source previously said that secondary schools were likely to be hit harder than primary schools in the years ahead.
Explaining the coming merger, the bureau noted that both LCGSS and KTS were formerly technical schools that offered practical and vocational education, adding that the integration of resources would provide students with a richer learning experience.
KTS was also "spacious enough" to accommodate transfer students from LCGSS, it added.
More than 90,000 people have left Hong Kong over the last year
LCGSS will stop offering Forms One to Four from next year, and will cease operations entirely in the 2024-25 school year.
Students currently in Forms Four to Six will complete their secondary school studies at LCGSS, while those now in Forms One to Three will be transferred to KTS.
The government did not disclose the number of students at either school. According to the Committee on Home-School Cooperation, KTS has four Form One classes, while LCGSS has three, though the number of students was not provided.
Kowloon Technical School has enough space to support its current students and transfers from LCGSS, authorities said. Photo: SCMP/ Nora Tam
As the two schools are 5.2km away from each other and in different districts, the bureau said it would assist LCGSS students who wish to change to other secondary schools in Wong Tai Sin.
Current policy dictates that secondary schools with fewer than 25 students in Form One have five options going forward: merging, broadening their programmes to attract students with different needs, switching to a direct subsidy scheme, going fully private or submitting to a government review.
The EDB said it hoped the LCGSS-KTS merger would "serve as a leading example for … other school-sponsoring bodies" and encourage the sector to plan ahead.
Carrie Lam dismisses fears of a mass exodus
Wong Kwan-yu, president of the 35,000-strong Hong Kong Federation of Education Workers, previously estimated that about 40,000 families had left the city in the past year, and dozens of local primary and secondary schools faced closure as a result.
Lau Chun-hung, chairman of the Hong Kong Subsidised Secondary Schools Council, said it was more difficult for non-government subsidised schools to merge, as they were governed by different organisations.
"For mergers, it really depends on the school-sponsoring bodies and their visions for the schools," he said.
What is Britain's citizenship offer for Hongkongers?
Lau said schools would need to come up with short- and long-term measures in cooperation with the government to address the declining student population, noting that reducing class sizes was one solution.
"The actual number of students in each class needs to be discussed with the government; we may need to see the vacancy situation of schools first," Lau said, adding his organisation would meet with the EDB after looking into the latest figures.
According to official figures, there were 3,016 Primary Five students in Wong Tai Sin district last year, and only 2,692 Primary One students. The discrepancy means that by 2026-27, the number of Secondary One students in the district will be down some 10 per cent from 2022-23 levels.
Sign up for the YP Teachers Newsletter
Get updates for teachers sent directly to your inbox
Sign up for YP Weekly
Get updates sent directly to your inbox