Some say attending the Games lends support to the Chinese Communist Party, its alleged actions in Xinjiang, and the anti-democratic crackdown in Hong Kong

US politician Nancy Pelosi has called for a diplomatic boycott of the Olympics, while Human Rights Watch urged sponsors like Samsung and Coca-Cola to pull support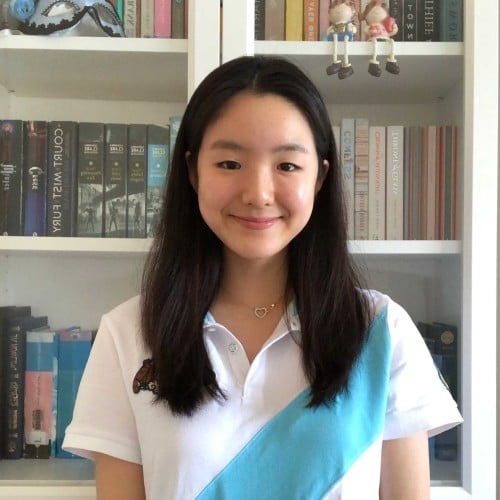 Clara Ki Lu
Clara Lu is an incoming student at Georgetown University. In 2016, she founded her non-profit Read For All (HK), in hopes of better serving students in Hong Kong. She and her team distribute free books and educational material to underserved communities.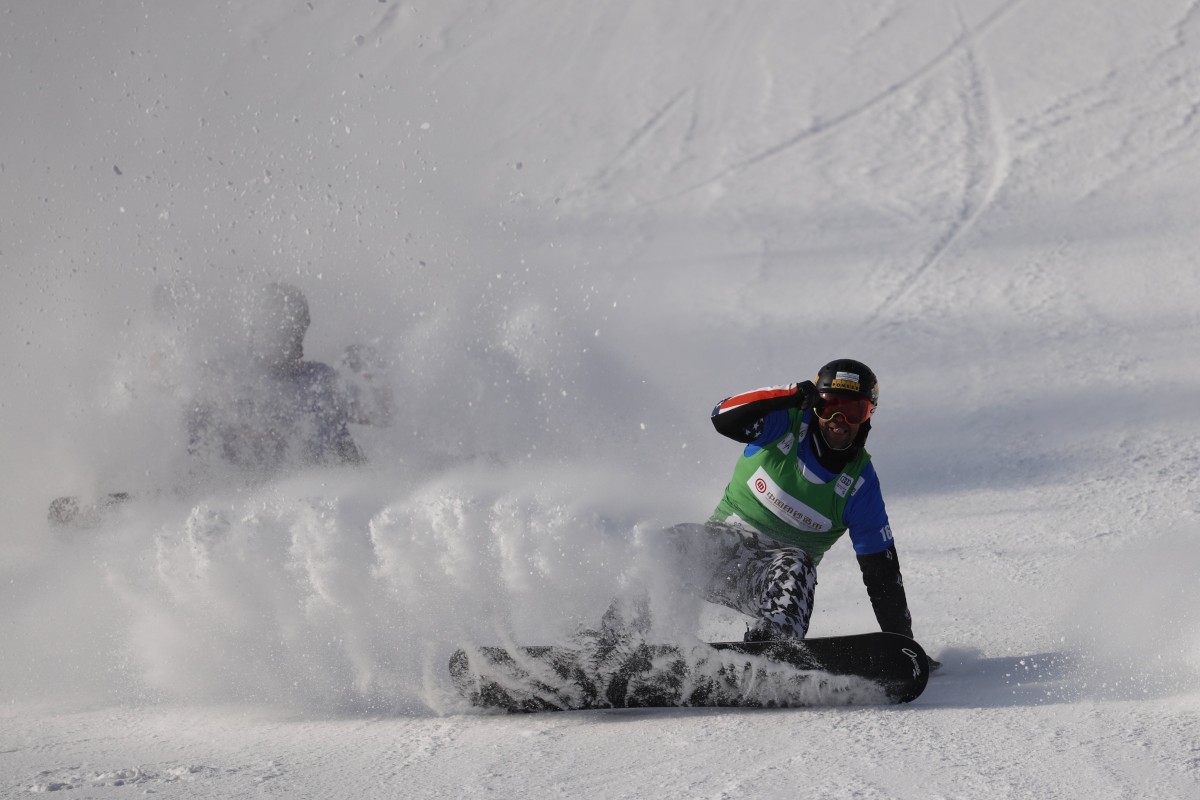 Snowboarder Jakob Dusek in action during the men's Snowboard Cross semi final. Preparations for the Beijing 2022 Winter Olympics have already begun, but many people are still calling for a boycott of the Games, saying attending the Olympics would show support for Beijing's alleged human rights abuses. Photo: Reuters
Boycott is now a top word associated with the Beijing Winter Olympics, scheduled to take place from February 4 to 20, 2022.
Human rights organisations, sports teams, and lawmakers are just some of the people calling for a boycott, saying it is a way to take a stand against China's Communist Party and alleged human rights abuses.
The issues plaguing the Beijing Olympics
The most recent call for action came from the Human Rights Watch on November 12, when they urged Olympic sponsors such as Samsung, Airbnb, and Coca-Cola to support the boycott.
Take a look at why countries are calling for a boycott of the Winter Olympics, and the history of boycotts in previous Games.
A woman holding the Chinese flag looks on during the FIS Ski Cross World Cup 2022, part of a 2022 Beijing Winter Olympic Games test event at Genting Snow Park in Chongli county, Zhangjiakou city, Hebei province. Photo: AFP
Why do people want to boycott the Games?
Over 180 human rights organisations have put pressure on governments to back out of the 2022 Beijing Olympics, citing human rights abuses as the main reason.
They believe that taking part in the Games in Beijing would show support for the actions of the Chinese Communist Party, which includes alleged human rights abuses of the Uygur population in Xinjiang and the anti-democratic crackdown in Hong Kong.
Meet the Hong Kong ski team training for the Olympics
China is firmly against the idea of a boycott.
Zhao Lijian, spokesperson for the Ministry of Foreign Affairs, said that "China deplores and rejects the attempt by certain US individuals to sling mud at China and sabotage the preparation and holding of the Beijing Winter Olympics by playing the human rights card out of ideological and political prejudice. These people's remarks are filled with shameless lies and disinformation. Their typical US-style staged farce will gain no support and is doomed to fail."
How Xinjiang and the Hong Kong protests made Mulan so controversial
As the event looms closer, government officials, lawmakers, and even celebrities have voiced their stance on the topic, with many of them urging the International Olympic Committee (IOC) to change the event venue and move the Games to a different country.
Nancy Pelosi, speaker of the House of Representatives in the United States, a branch of the government that helps pass laws in the country, is one such person. Pelosi is calling for a diplomatic boycott, which is when the head of state (such as the president or prime minister) does not attend the games, but athletes can still compete.
The European and British parliaments also passed resolutions for a diplomatic boycott.
Uygur scholars in Xinjiang are going missing
At the Tom Lantos Human Rights Commission and the Congressional Executive Commission on China (CECC), Pelosi said, "For heads of state to go to China in light of a genocide that is ongoing while you're sitting there in your seat really begs the question: what moral authority do you have to speak about human rights?"
She is not the only prominent American figure who has labelled China's actions in Xinjiang a genocide.
On October 31, NBA star Enes Kanter tweeted a photo of trainers decorated with an anti-China message to his 523,000 followers, along with a message saying, "The genocidal Chinese government and the insecure tyrant behind it all XI JINPING must not be allowed to host the upcoming Winter Olympics."
A view of the shoes worn by basketball player Enes Kanter, who plays for the Boston Celtics, during a game against the Atlanta Hawks on November 17, 2021 in Atlanta, Georgia. Photo: Getty Images/AFP
Thus far, the IOC has steered clear from these demands.
IOC President Thomas Bach stated that the Olympic committee is "not a super-world government" and that they have made it clear they wish to stay neutral when it comes to political discourse.
China calls for boycott of H&M over comments on Xinjiang
What has the US said about the idea?
US President Joe Biden took boycott discussions off the table earlier this year, but his opinion appeared to have shifted at a recent meeting with Canadian Prime Minister Justin Trudeau, when he said it was "something we are considering." In addition, the Senate recently introduced a measure that effectively acts as a diplomatic boycott.
The bill has been passed by the Senate and is now waiting for approval in the House of Representatives.
US President Joe Biden initially turned down the idea of a boycott, but appeared to have changed his mind during a meeting with Canadian Prime Minister Justin Trudeau. Photo: EPA-EFE
Sarah Hirshland, CEO of the United States Olympic and Paralympic Committee, urged people to understand how athletes feel, saying that a boycott hurts athletes more than the host country, and that it is difficult for an athlete to train with the fear of not being able to compete looming over their head.
Reports say China forces birth control on Uygurs
Have any Games been boycotted in the past?
Of course, the 2022 Winter Olympics is not the first time people have called for a boycott.
The United States boycotted the 1980 Olympics in Moscow after Russia (then called the USSR) invaded Afghanistan in 1979.
Although the government tried to convince other countries to join the boycott, many still took part in the Games.
Olympic broad jump medallists salute during the medals ceremony on August 11, 1936 at the Summer Olympics in Berlin. From left on podium are: bronze medallist Jajima of Japan, gold medallist Jesse Owens of the United States and silver medallist Lutz Long of Germany. Long and German Olympic officials give the Nazi salute, while Owens gives a traditional salute. Photo: AP
While there were calls to boycott the 1936 Summer Olympics in Berlin, which took place shortly after the Nazi party took control of Germany, the United States still sent athletes to compete in the Games.
One of the US' stand out athletes in Germany was Jesse Owens, a Black athlete, who won four gold medals in track and field. This was especially meaningful because it proved Hitler's racist ideology and idea of white supremacy wrong.
Sign up for the YP Teachers Newsletter
Get updates for teachers sent directly to your inbox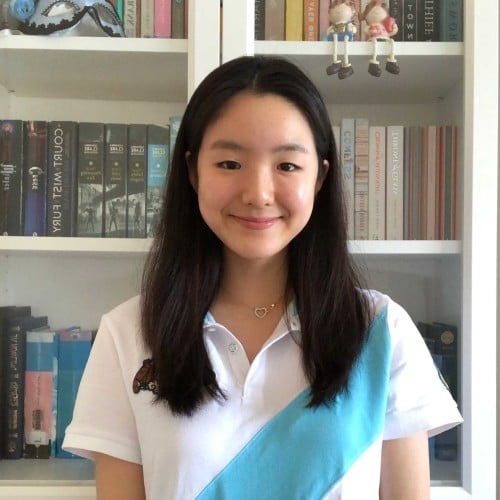 Clara Ki Lu
Clara Lu is an incoming student at Georgetown University. In 2016, she founded her non-profit Read For All (HK), in hopes of better serving students in Hong Kong. She and her team distribute free books and educational material to underserved communities.
Sign up for YP Weekly
Get updates sent directly to your inbox