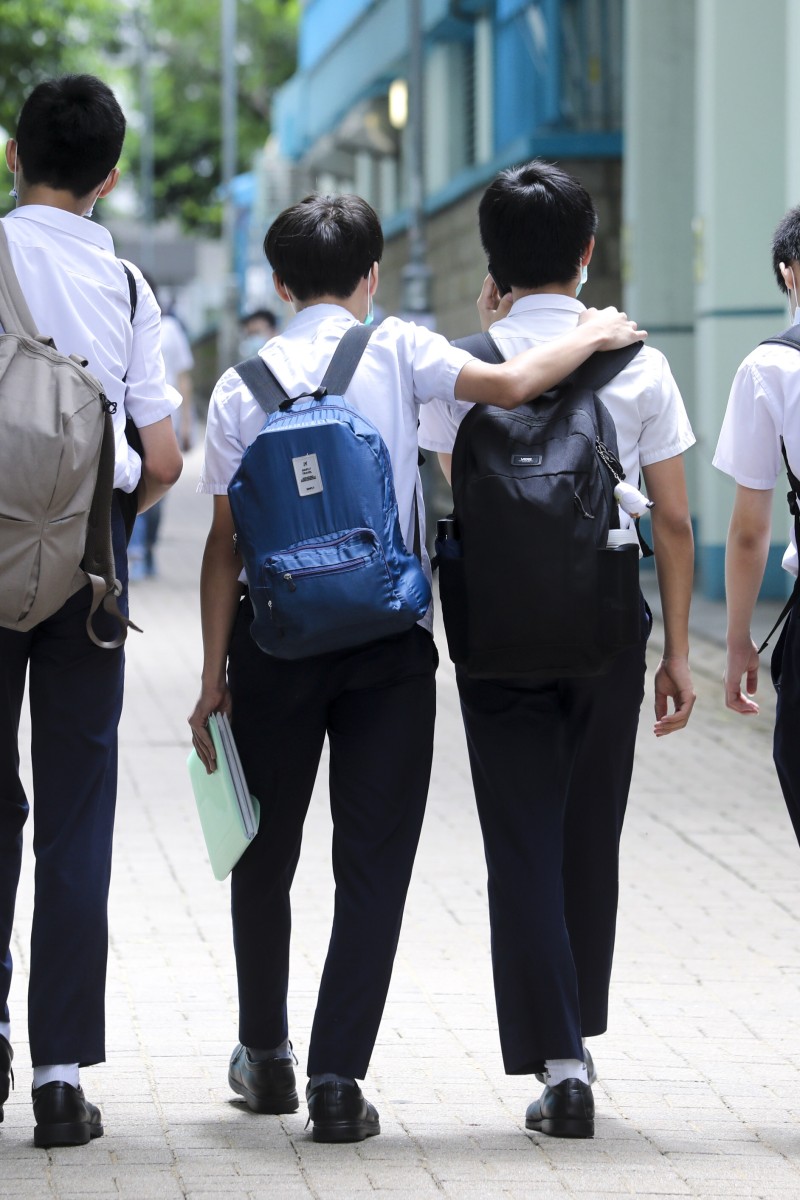 Association of principals surveyed 140 secondary schools and found each one lost on average 32 pupils and seven teachers in single year

The association warns of city's brain drain and threat to education standards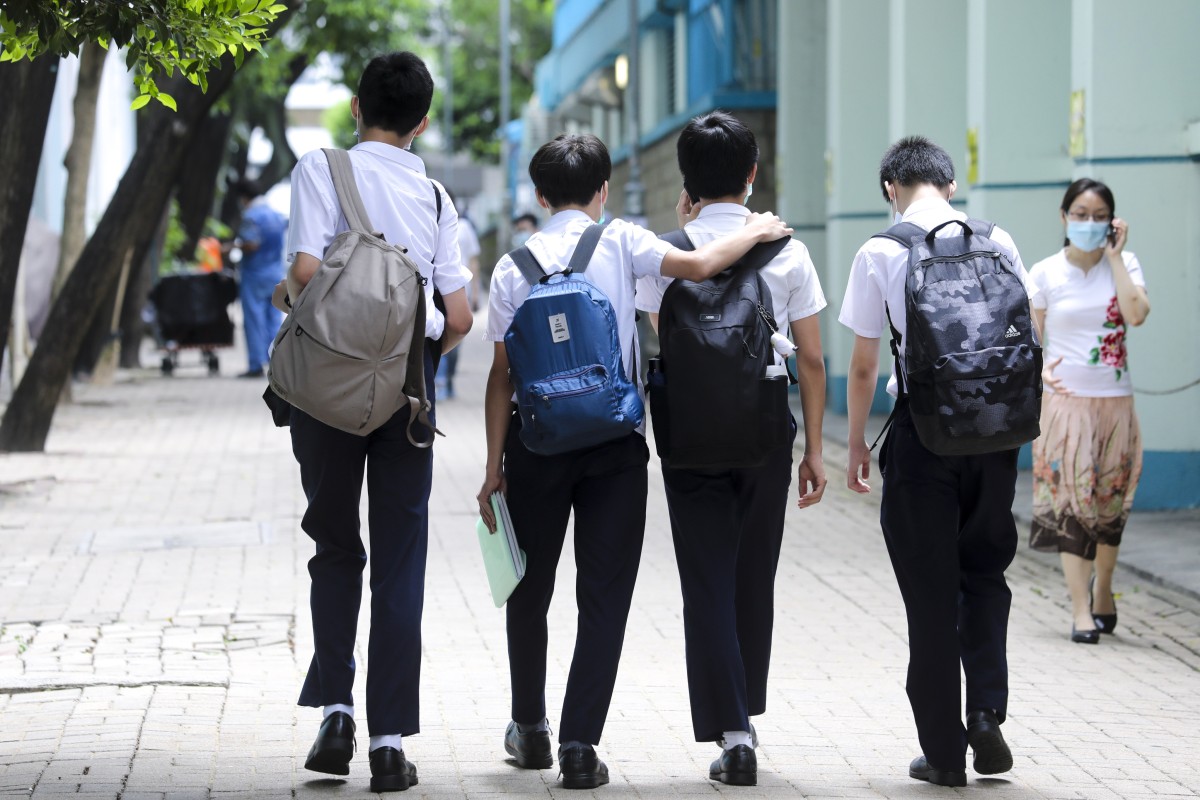 According to the association's poll, 60 per cent of students dropping out left for overseas countries, mainland China or Macau. Photo: SCMP / Dickson Lee
Hong Kong's secondary schools lost almost 4,500 students and 1,000 teachers in the last academic year amid a broader emigration wave, a survey has found. The nearly twofold increase has prompted headmasters to sound the alarm over the dangers of a brain drain.
The findings of the poll of 140 secondary schools released by the Hong Kong Association of the Heads of Secondary Schools on Wednesday meant each institution suffered an average loss of 32 students and seven teachers.
Twelve per cent of principals also indicated they would retire soon, while another 13 per cent said they were unsure whether they would still be in the role in three years. Departures on such a scale would have a great impact on schools and should not be taken lightly, the association warned.
Two Hong Kong public schools to merge amid decline in student population
The 4,460 students who left in 2020-21 compared with the 2,700 reported in each of the previous two years, when an average of 20 pupils withdrew from each school.
Sixty per cent of the students dropping out left for overseas countries, mainland China or Macau, according to the association.
"A comparatively acute situation in student withdrawal from schools in 2020-21 is evident," it said. "The withdrawal rate at the junior level is close to double that at the senior secondary level."
A total of 987 teachers from the surveyed schools left in the past academic year, up from 498 in 2019-20 and 517 in 2018-19.
Lung Cheung Government Secondary School in Wong Tai Sin will stop offering Forms One to Four from next year, and will cease operations entirely in the 2024-25 school year. It will merge with Kowloon Technical School due to a decline in Hong Kong's student population. Photo: SCMP/ Xiaomei Chen
In 2020-21, the number of teachers emigrating or taking early retirement had risen sharply, with a seven-fold increase in emigration compared to the year before, the association said, calling the brain drain "high".
Several Western countries, including Canada and Britain, started to offer new visa schemes to Hongkongers following the imposition of the national security law in June of last year. The law bans acts of secession, subversion, terrorism and collusion with foreign forces.
The association also noted a sharp rise in the turnover rate of teachers with more than 10 years of experience -from nearly 40 per cent in 2019-20 to 54 per cent in the past academic year.
Hong Kong experiences an alarming drop in population as 90,000 leave in one year
The city's overall social atmosphere, concern for family members and changes in education policies and curriculum were among the main reasons educators had departed, it said. Those options were listed as possible answers in the survey but respondents did not need to elaborate on their choice, association chairman Lin Chun-pong said.
When asked what was prompting teachers to leave, principals pointed to social conditions, Covid-19 challenges, an unprecedented and rapid change in educational policies, disrespect and distrust of the teaching profession and "the rather difficult ecology in the education field".
Principals were also worried about a talent gap in school leadership and pressure on enrolment levels in many districts, the survey found.
The association warned the high turnover in educators would affect the quality of the profession if vacancies could not be filled with experienced teachers.
Man Kiu College in North Point is at risk of closure with the school having fewer than 20 Form One students this academic year. Photo: SCMP / Edmond So
"Teacher turnover and teachers leaving Hong Kong reflect the problems of brain drain we face today. We will face the same problems in the future as some students are leaving Hong Kong today," the association said. "The issue of brain drain will affect the future development of Hong Kong."
The association suggested cutting class sizes to deliver better instruction for students and to enhance teachers' professional status, social recognition, autonomy and morale.
Lin said the association would deliver its findings to the Education Bureau with an aim of coming up with ways to address the situation.
Hong Kong's largest teachers' union will disband, saying it does not see a future
But an Education Bureau spokesman said there were no plans to implement small class teaching in secondary schools as the measure would be less effective among older students.

The bureau said it was normal for students to switch schools or go overseas as an open society allowed parents to choose what sort of education they wanted for their children.
The turnover rate among teachers was stable and schools were generally operating well, the bureau said, adding demand for teachers would decrease with the decline in school population.
Sign up for the YP Teachers Newsletter
Get updates for teachers sent directly to your inbox
Sign up for YP Weekly
Get updates sent directly to your inbox