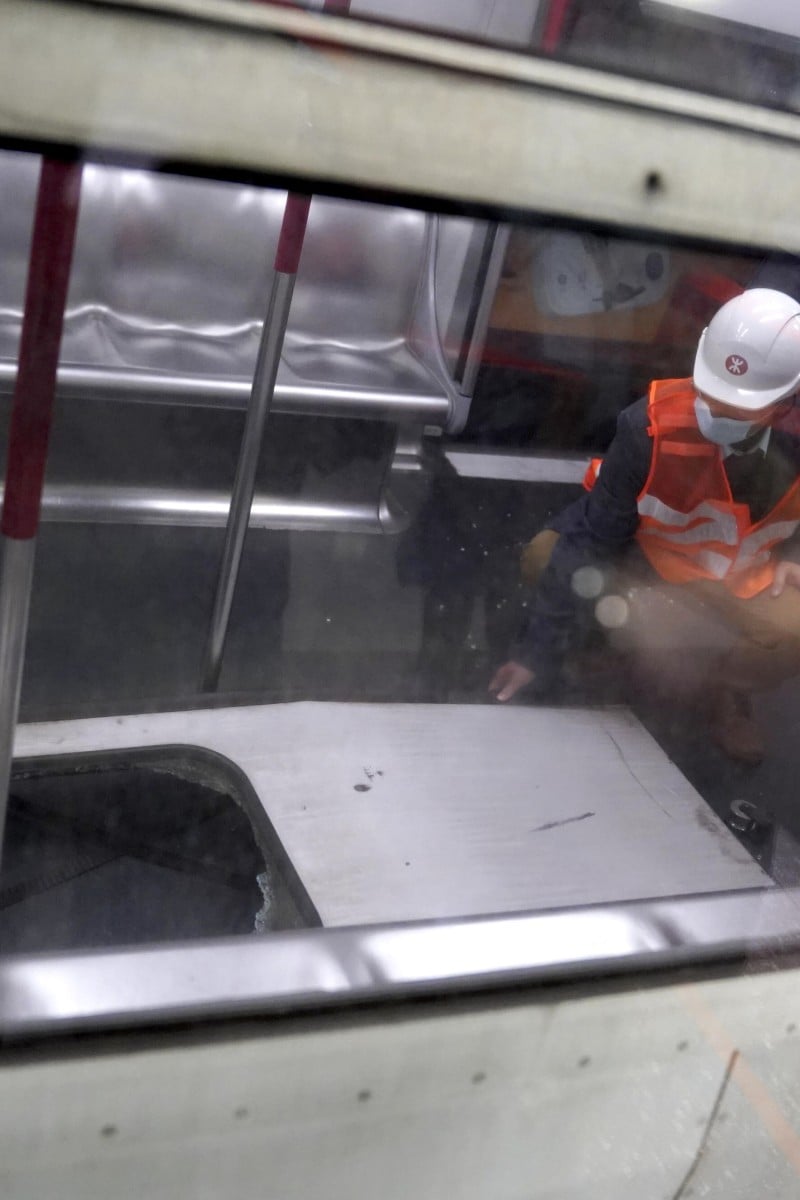 Two doors fell off a train carriage arriving at the Causeway Bay MTR station on Thursday

It happened after a billboard installed along the tracks of the station came dislodged and clipped the pair of doors on a passing train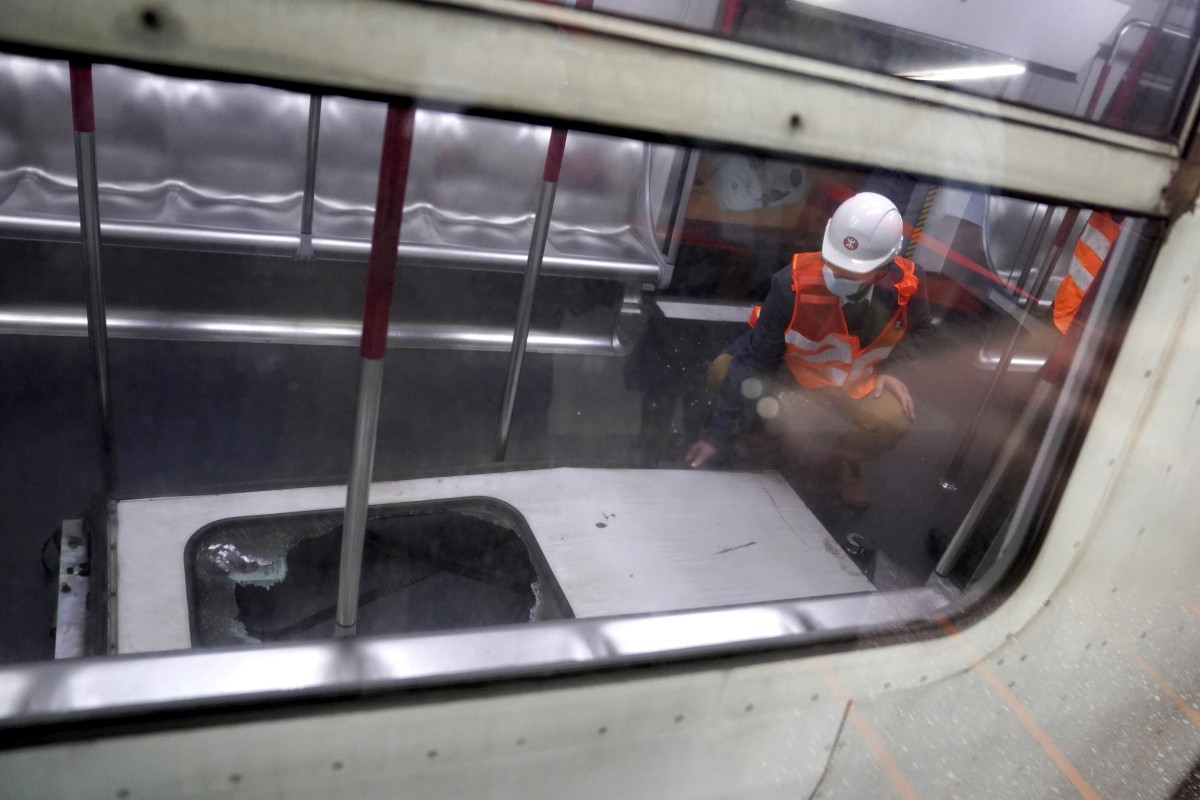 A MTR worker inspects the door that fell off. Photo: Sam Tsang
Two doors fell off a train carriage arriving at a MTR station on Thursday, after a billboard installed along the tracks of the station was dislodged and clipped the pair of doors on a passing train.
Commuters heading home from work were left stranded on both sides of Hong Kong's harbour at the height of Thursday evening's rush hour because of the incident. Services were only restored after more than three hours of chaos that had a knock-on effect on road transport as commuters packed tram and bus stops and nearby taxi ranks for alternative routes home.
Commuters heading home from work were left stranded because of the incident. Photo: Sam Tsang
The incident also prompted a railway union to call for a full investigation to examine what went wrong with the MTR's maintenance services.
MTR Corporation chief of operating and metro segment Sammy Wong Kwan-wai said part of a billboard installed along the tracks had become dislodged and clipped a pair of doors on a passing Kennedy Town-bound train as it approached Platform 2 of Causeway Bay station, causing the doors to fall onto the tracks.
"We are deeply concerned about the incident and sincerely apologise to the public for the service disruption," Wong said, promising a thorough investigation.
The company said eight billboards of the same design at stations in Tsim Sha Tsui, Mong Kok and Admiralty would be inspected.
Many people decided to take the tram home as MTR services were suspended on Thursday evening. Photo: Edmond So
A source said the train was travelling at the relatively low speed of 50km/h at the time of the incident, calling the accident unprecedented.
"The MTR has never come across such an incident. All the trains have been certified fit for operations by the maintenance team before they are allowed to hit the tracks," the source said.
No injuries related to the incident have been reported.
Ann Lam, a 42 year-old barista, waited half an hour to board a tram in Causeway Bay so she could meet her cousins in Central.
The incident on the tracks spooked her, she said, because she sometimes leaned against the carriage doors when the train was crowded.
Now, she added, "I am worried that I will fly out."
The incident has shocked many commuters. Photo: Sam Tsang
"I will be more cautious and try to avoid it next time," she said.
A Young Post staff member who had to get to Tsim Sha Tsui from Causeway Bay gave up trying to get on a bus after a 30-minute wait at a bus stop, deciding instead to walk to Wan Chai to take the ferry across the harbour.
Sign up for the YP Teachers Newsletter
Get updates for teachers sent directly to your inbox
Sign up for YP Weekly
Get updates sent directly to your inbox