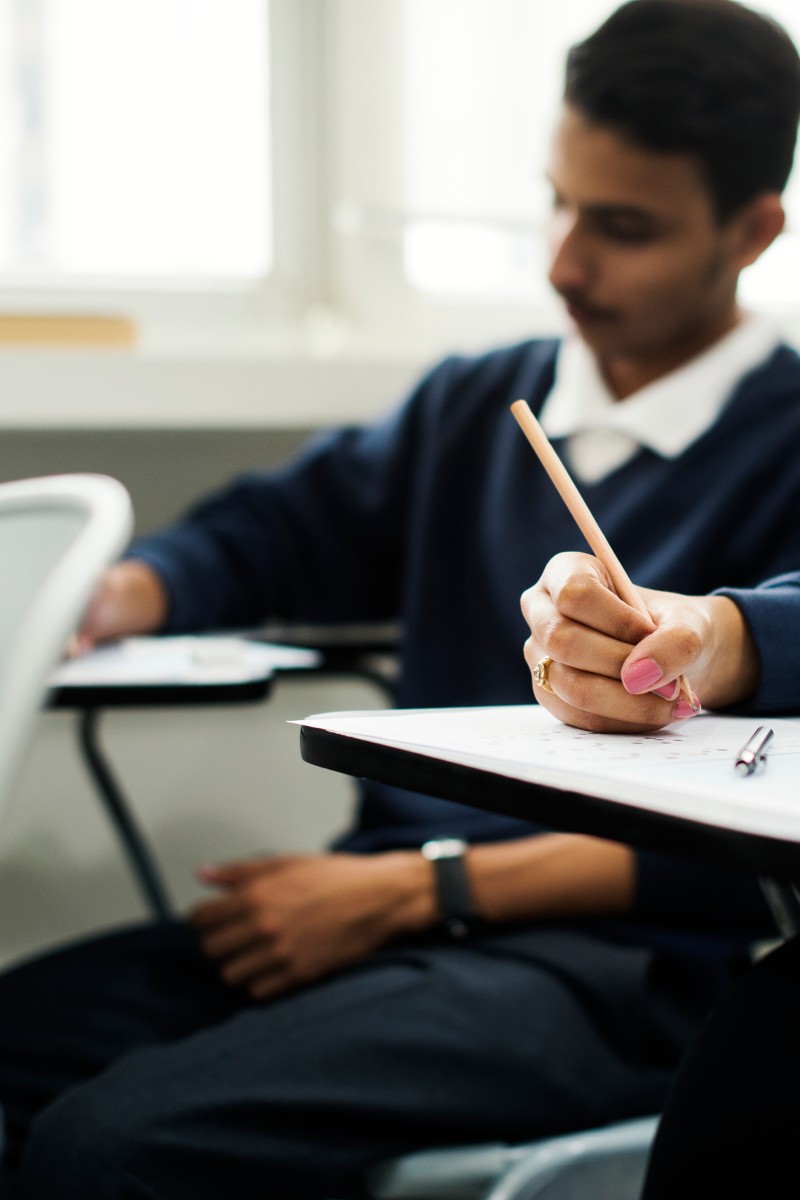 Many schools are not fully utilising supplemental funding for students from ethnic minority groups

There is also a lack of clear guidelines on how schools should use the money to support these students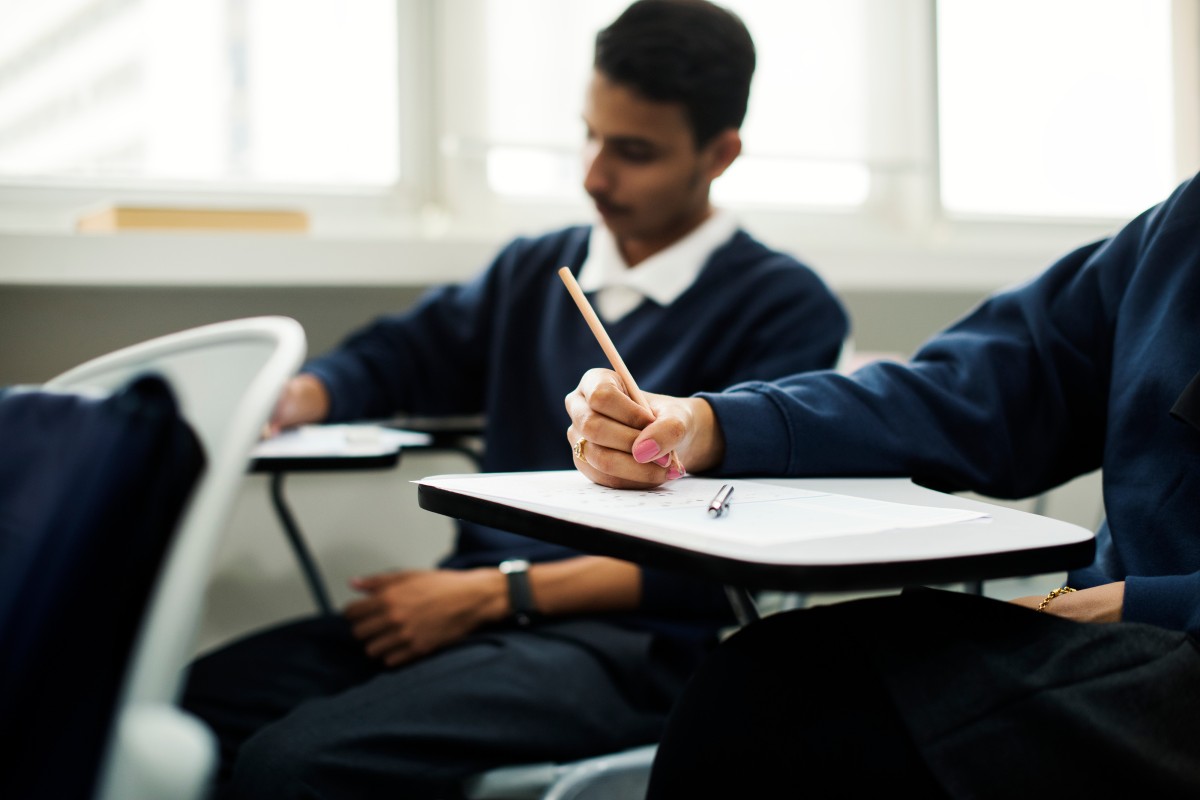 An NGO has blamed vague guidelines and a lack of training for schools' failures to build up ethnic minority students' Chinese language skills. Photo: Shutterstock
Hong Kong education authorities have been urged to issue clearer guidelines on the use of supplemental funding for students from ethnic minority groups after schools were found to have underutilised the resources, leaving pupils with insufficient language skills to achieve their full potential.
Hong Kong Unison highlighted the problem as it released a new study on Tuesday, pointing to policies in Canada, Finland and Germany that ensured students from ethnic minority backgrounds had sufficient instruction in the local language to help them fully integrate into society.
Summing up the situation faced by such students, Unison programme manager Payal Biswas said: "Fifteen years of education, and they still reach only a Primary One level of Chinese, which is actually a disservice, and discrimination for these students."
Children of asylum seekers struggle with Chinese lessons during Covid-19
One of the issues flagged by the NGO was related to government funding automatically granted to schools with students who belong to ethnic minority communities.
Public and directly subsidised schools can receive between HK$151,050 and HK$1.5 million (US$19,365 to US$192,300) a year in supplemental funding depending on the number of non-Chinese speaking students they have.
But despite the amount of such funding increasing by 87 per cent between 2015 and 2020 – from nearly HK$250 million to more than HK$450 million – a government report in March found that about a fifth of benefiting schools used less than 70 per cent of the grants.
Public and directly subsidised schools can receive up to HK$1.5 million a year in supplemental funding. Photo: SCMP / Edmond So
There were 28,711 ethnic minority students in Hong Kong schools in the 2020-21 academic year, according to the Education Bureau.
One of the reasons behind the underutilisation of the government funding was the lack of clear guidelines on how schools should use the money to support their students, said Unison's executive director, Phyllis Cheung Fung-mei.
"Whether funds are appropriately used could be reflected in whether the Chinese proficiency of non-Chinese speaking students has improved," she said.
By that metric, however, the outcomes have been less than ideal. Even after 15 years in the Hong Kong school system, most ethnic minority students only had Chinese language skills equivalent to the Primary Two level in the mainstream curriculum, according to Unison.
Ethnic minority students on challenges of Hong Kong's university entrance exam, how they work towards their dreams
The group said the bureau should more closely monitor how various measures were implemented, noting that, for example, many schools still segregated ethnic minority students into separate classes rather than integrating them with Chinese-speaking pupils.
One former teacher who worked for seven years in a secondary school that mainly enrolled ethnic minority students said schools found it hard to spend all the funding because it was difficult to secure specialised service providers, experts and assistants.
"There are just a few providers that can provide quality services for ethnic minority [students], and schools sometimes end up randomly spending the extra funding," said the teacher, who spoke on condition of anonymity.
Phyllis Cheung, executive director of Hong Kong Unison. Photo: SCMP/Nora Tam
Segregating ethnic minority students into their own classes, she added, was common not only because some teachers found it easier, but also because of outright racism.
"Some teachers prefer not to teach ethnic minority [students], as discrimination unfortunately exists," she said, adding that most Chinese teachers were not trained to teach non-Chinese students.
Unison called on the government to provide more training for teachers who interacted closely with ethnic minority students, and to develop metrics to track those pupils' Chinese language proficiency.
Hong Kong teen launches ModernMigrants to help minorities gain new skills
At a Unison press conference on Tuesday, a Filipino-Spanish mother of two shared her experience of being turned away from a kindergarten and advised to apply for an international school instead because of her children's lack of Chinese language skills.
"We could not afford to send them to an international school. And she must learn Cantonese if possible, because she's born in Hong Kong and we live in Hong Kong," she said.
Reached for comment on the study, the bureau said: "We will, as always, continue to review the implementation of various support measures along the professionalism of education and the learning needs of students and collect views from the school sector and different stakeholders as appropriate."
Sign up for the YP Teachers Newsletter
Get updates for teachers sent directly to your inbox
Sign up for YP Weekly
Get updates sent directly to your inbox