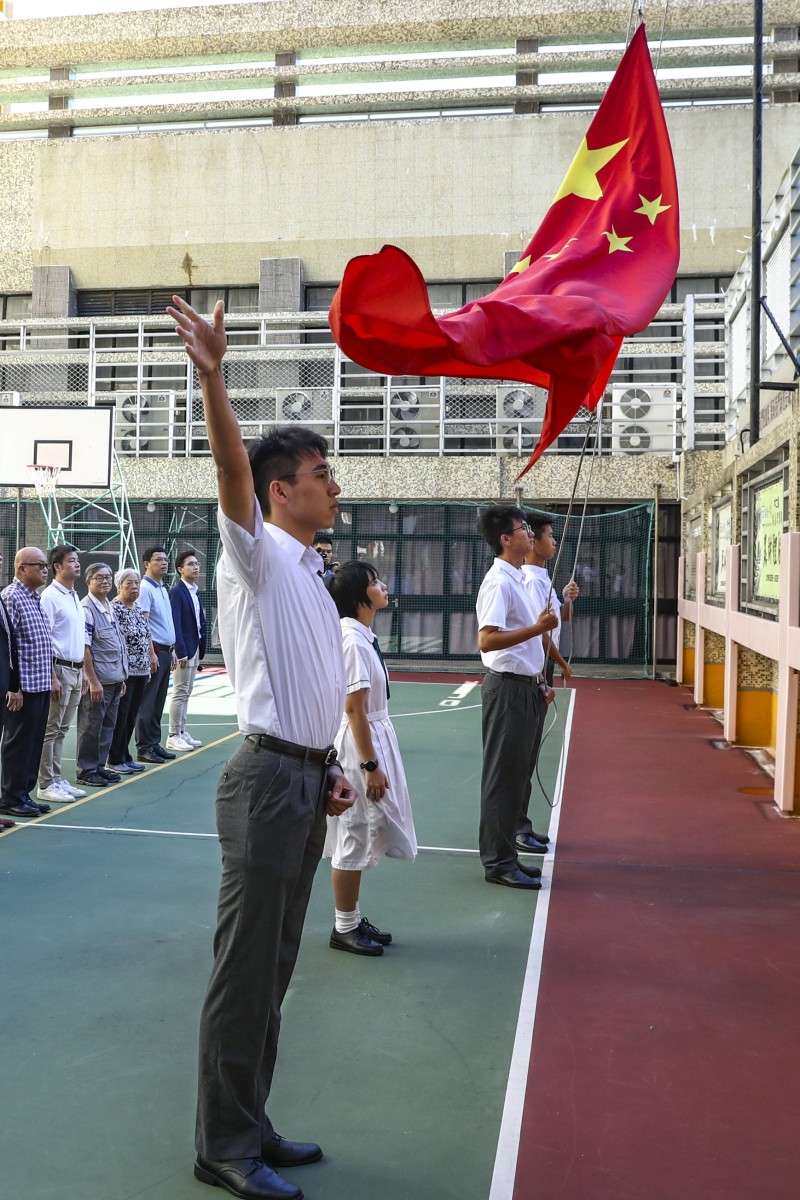 Hong Kong Federation of Education Workers was given a vacant school premise in Sha Tin by the Education Bureau to set up the education centre

The group will teach classes on flag-raising, showcase teaching models based on patriotism, and host 'large-scale seminars'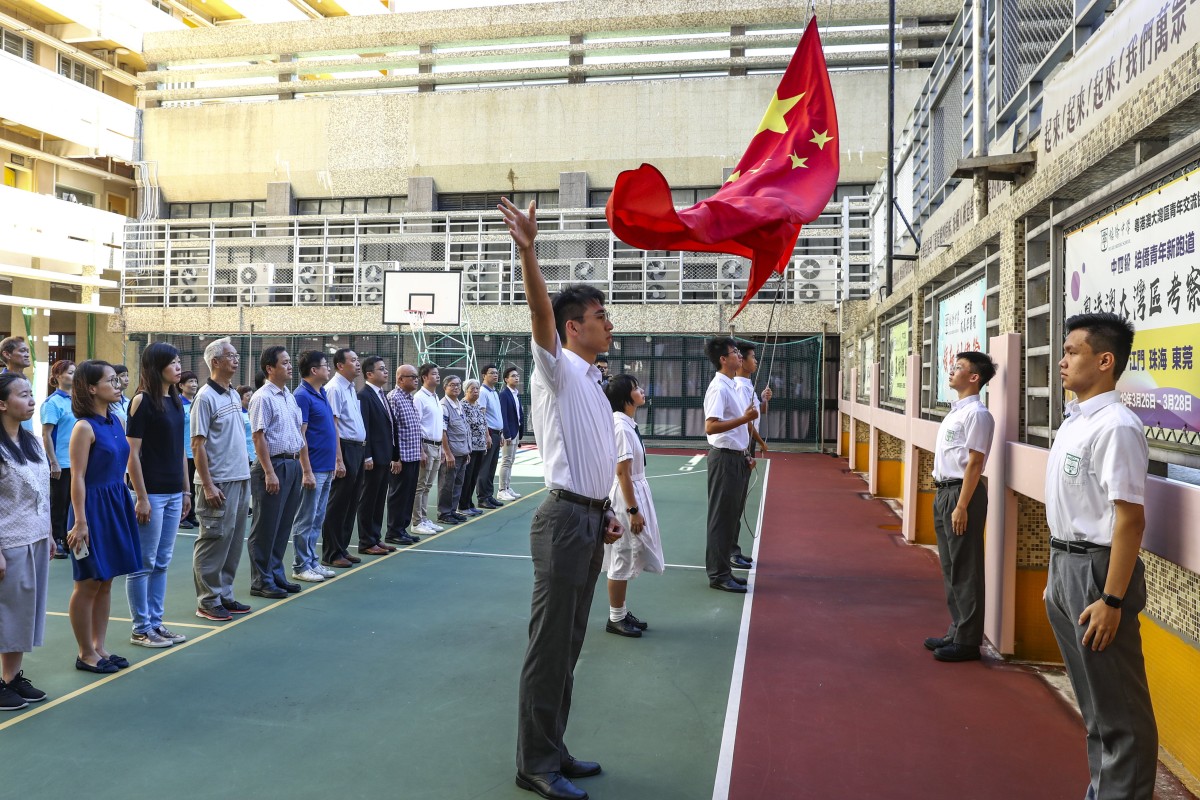 The Hong Kong Federation of Education Workers plans to create a school for teaching children patriotism. Photo: SCMP/Nora Tam
A pro-Beijing group in Hong Kong will convert a vacant school into a national education centre to showcase teaching models based on patriotism and train students in flag-raising etiquette.
Wong Kam-leung, chairman of the 37,000-strong Hong Kong Federation of Education Workers, said on Tuesday the group was given the school premises in Sha Tin by the Education Bureau to set up the support centre.
He said the centre, to open in June next year, was aimed at boosting patriotic and national security education in schools by showcasing exemplary teaching methods, offering training sessions for flag guard teams and holding seminars on relevant topics.
Hong Kong police, think tank publish teaching guides to boost national identity
"We will hold some large-scale seminars before the 25th anniversary of the handover [next year]," Wong said, referring to July 1, the date of Hong Kong's return to Chinese rule in 1997. "State leaders may visit the city."
Wong added the federation needed to raise funds amounting to tens of millions of dollars from the public to support the centre's operations.
The group had also revealed it would open a two-storey supermarket-cum-clubhouse in Mong Kok next June, following the disbandment of the 47-year-old Professional Teachers' Union (PTU) in August. The PTU used to run two popular clubhouses and two supermarkets.
Hong Kong Federation of Education Workers Chairman Wong Kam-leung. Photo: SCMP/David Wong
Wong said teachers could make bargain purchases similar to those previously offered by the PTU's supermarkets.
He also revealed that the membership of the federation had grown by some 1,000 people after the disbandment of the 95,000-strong PTU.
The opposition-leaning PTU opted to fold after the Education Bureau announced its decision to scrap all links with it. The move by local authorities came after the state-run People's Daily called the union a "poisonous tumour" that had to be "eradicated".
Hong Kong students must 'love motherland' under new values curriculum
Asked if the federation would always support government education initiatives even if they were controversial, Tang Fei, vice-chairman of the group and a lawmaker-elect in the Election Committee constituency of the legislature, said he was confident authorities would fully consult them before announcing such policies.
Chu Kwok-keung, also a vice-chairman of the federation and lawmaker-elect in the education functional constituency, said he represented the interests of local teachers.
"Tang [from the Election Committee] is from the national team, while I am from the Hong Kong team. I represent the voice of Hong Kong educators," he said.
This year's Legislative Council poll was the first time the federation won a seat in the education constituency, with the voter turnout rate in the sector dropping from 75 per cent in the previous election in 2016 to 29 per cent in the latest one, held under a Beijing-led shake-up of the system.
Sign up for the YP Teachers Newsletter
Get updates for teachers sent directly to your inbox
Sign up for YP Weekly
Get updates sent directly to your inbox