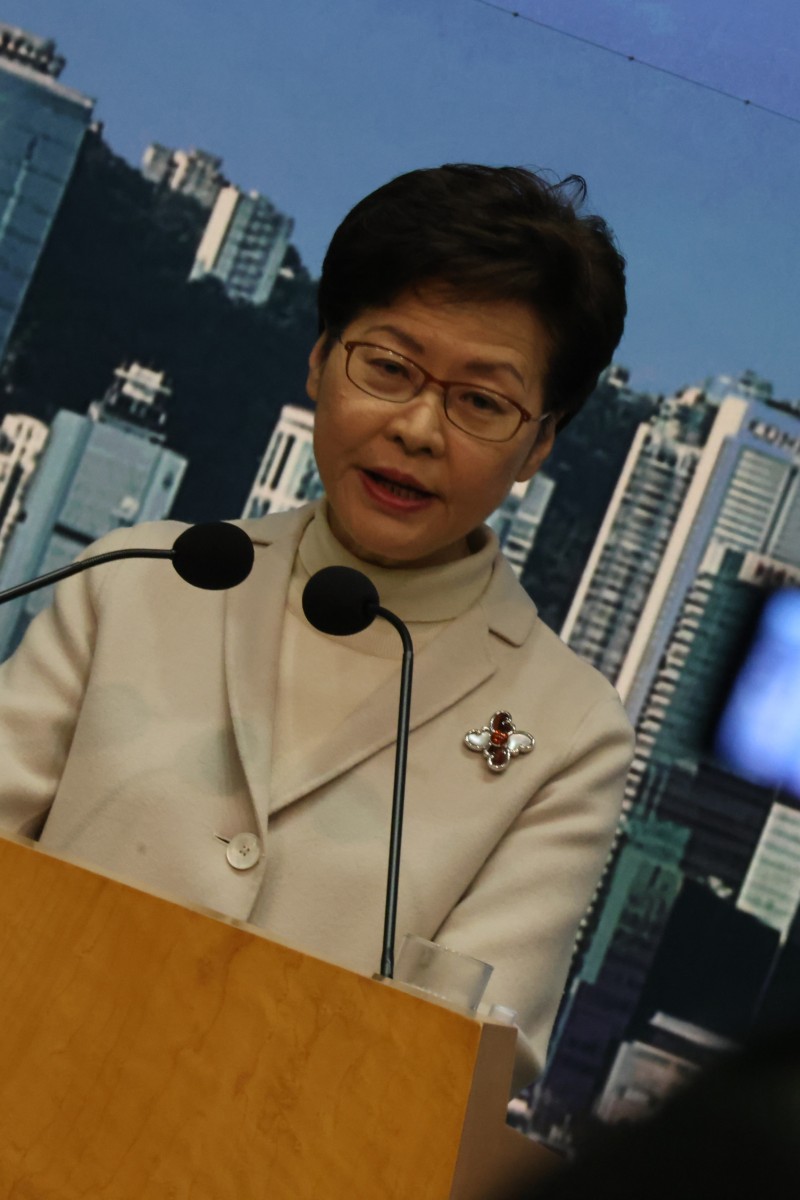 Lam said media freedom is able to coexist with 'draconian' security legislation in Western countries and that she has no plans to meet with journalists association

Hong Kong's No 2 official recently condemned 'The Wall Street Journal' over an editorial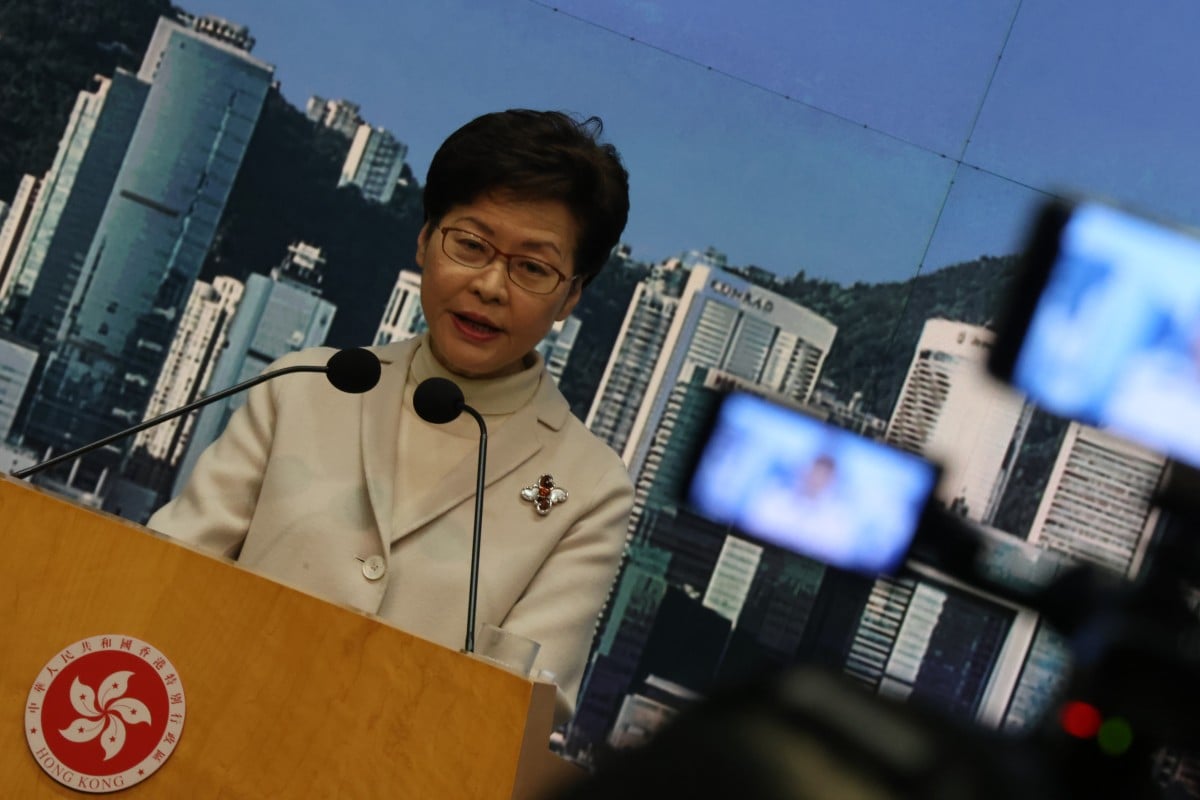 Chief Executive Carrie Lam Cheng Yuet-ngor meets the press at Central Government Offices (CGO) in Tamar before the executive council meeting. Photo: SCMP/ Nora Tam
Hong Kong's Chief Executive Carrie Lam Cheng Yuet-ngor has refuted suggestions that the recent closures of two independent online news portals are related to the national security law, saying that press freedom also thrives in Western countries with "draconian" legislation in this area.
Lam also revealed on Tuesday she had no plans to meet the city's biggest body representing media workers, the Hong Kong Journalists Association (HKJA), despite concerns that press rights were under threat following the closures of Stand News and Citizen News.
The media outlets, popular among opposition activists and supporters, both revealed in the past week they would cease operations.
HK universities remove statues marking Tiananmen crackdown
National security police arrested seven people linked to Stand News last week, including editors and former directors, on suspicion of publishing seditious content, an offence under a colonial-era law, while the company's assets were frozen and its newsroom raided.
On Sunday night, Citizen News announced it would stop publishing on Tuesday, citing concerns that the current environment was no longer safe for staff.
Lam told a weekly press conference she was confused by the concerns laid out by some in the industry of a "chilling effect" in Hong Kong on media freedom.
Hong Kong online media portal Citizen News announced it will shutter Tuesday, the third pro-democracy outlet to fold in six months. Photographer: Bloomberg
"I could not, on behalf of these organisations and their responsible people, explain what they mean by a chilling effect," she said. "But I certainly will reject any allegations that this is related to the implementation of the national security law."
Hong Kong's leader noted that Western governments and media in those countries were often highly critical of the city on this matter, but she argued they were also able to allow national security and press freedom to coexist.
"If the implementation of a national security law would undermine press freedom, we would not see any press freedom in the Western world," she said.
Press freedom in Hong Kong "is in free fall" says Reporters Without Borders
"They have national security legislation that is more draconian than the Hong Kong national security law, which is very well defined."
Lam stopped short of giving specific examples on the Western countries she was referring to or delving deeper into how their laws were implemented.
She added that journalists were not above the law and if they were worried they could not comply, they "have to make up their minds and take the necessary decisions".
Police officers leave with loaded boxes of documents during a raid of the pro-democracy media outlet Stand News on 29 December 2021. Photo: EPA-EFE
Explaining her choice not to meet the HKJA, Lam said she had previously reached out to many different sections of society at the start of her term as chief executive.
"But what has happened, and [what] nobody could have anticipated, [is] that Hong Kong could be under all sorts of severe challenges with a lot of people advocating independence and colluding with foreign forces, and undermining the power of the state and the Hong Kong government," she said.
Following the Stand News arrests last week, the governments of the US, Britain, Canada and Australia condemned the crackdown as a blow to press freedom.
Fewer Hong Kong students are studying journalism
But Beijing and Hong Kong officials have maintained the operation was simply about enforcing the law and rejected what they called foreign interference in the city's internal affairs.
Hong Kong officials have also toughened their approach to countering the depiction of the city in the international press.
John Lee Ka-chiu, Hong Kong's No 2 official, earlier condemned The Wall Street Journal over an editorial on the recent crackdown on online portal Stand News, using the New York-based daily's own words in accusing it of "new levels of nastiness".
Lee has also said the Hong Kong government has been studying how to rein in fake news, including possibly through legislation, to stem out disinformation.
Sign up for the YP Teachers Newsletter
Get updates for teachers sent directly to your inbox
Sign up for YP Weekly
Get updates sent directly to your inbox