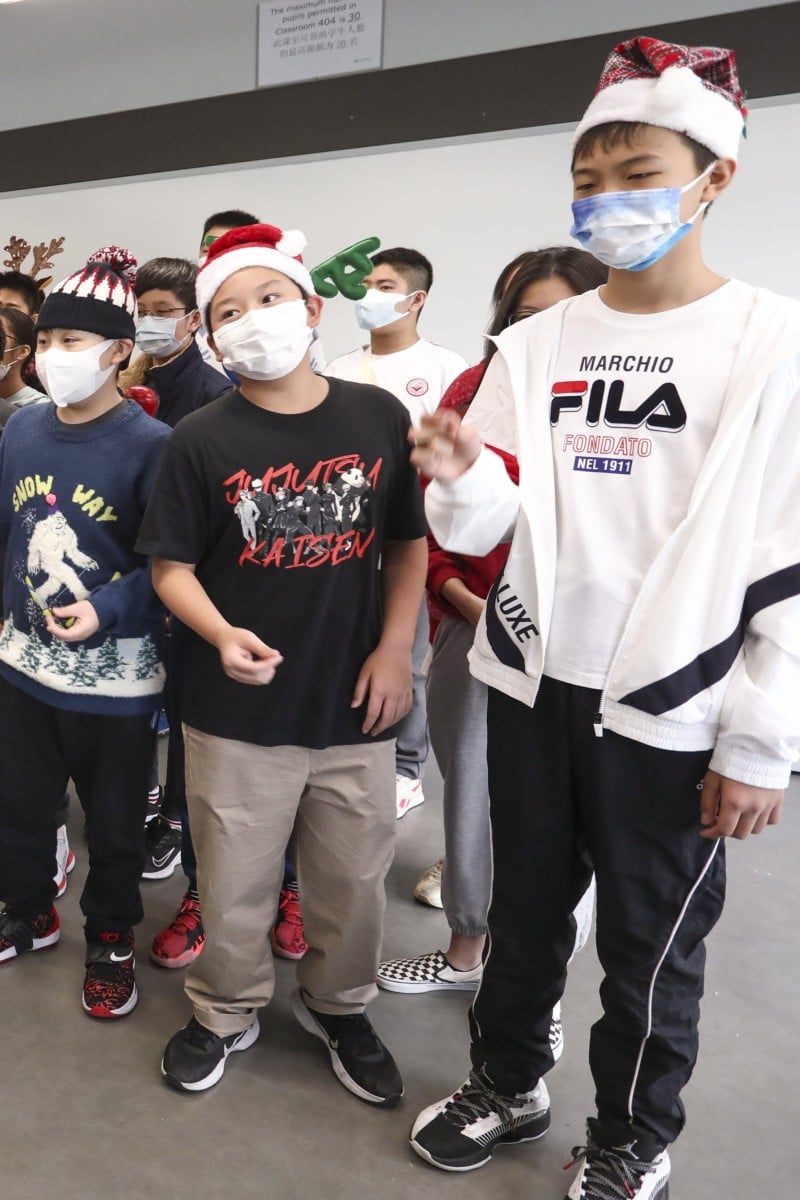 Singapore International School (Hong Kong) publishes traditional cookbook as part of its 30th anniversary celebrations

The fundraising initiative is co-organised by the South China Morning Post and public broadcaster RTHK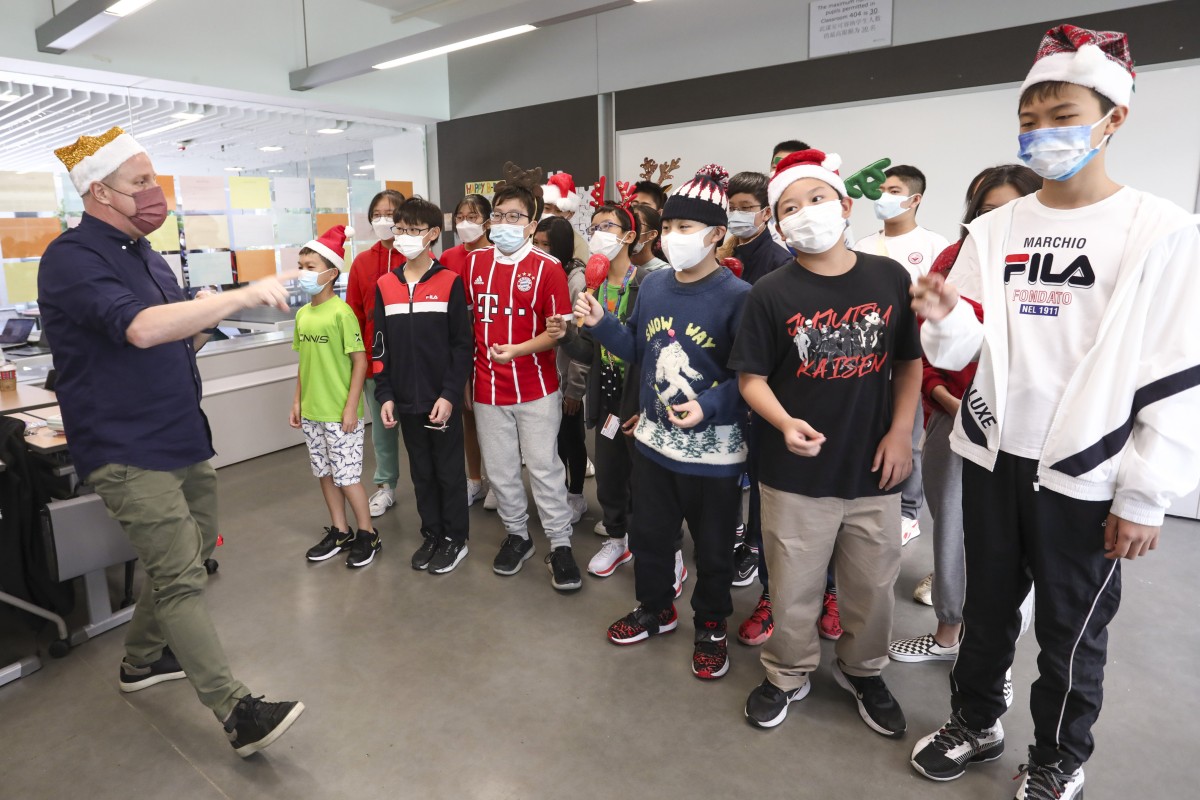 Students dress up for Christmas activities to raise money for OSC at Singapore International School (Hong Kong). Photo: SCMP/ Jonathan Wong
Singapore International School (Hong Kong) is evoking culinary flavours from back home through the publication of a traditional recipe cookbook, released as part of its 30th anniversary celebrations.
"Joyful Recipes of Love" contains 34 dishes including Nyonya laksa and bak chor mee that members of the school and wider community hold close to their heart.
The examples of classic Singaporean cuisine were personally submitted by parents, student alumni, professional chefs, school staff and representatives of the Singaporean consulate general.
Hong Kong school breaks fundraising record for OSC
Eight hundred copies of the book were made available for sale online, priced at HK$380 (US$49) each, on December 4.
A portion of the revenue was donated to Operation Santa Claus (OSC) – a fundraising initiative co-organised by the South China Morning Post and public broadcaster RTHK since 1988.
A student-run market selling food and a range of items donated by families was part of the Christmas festivities staged at the school, which caters for pupils aged four to 17 and is also known as SIS.
Singapore International School (Hong Kong) Principal Kelvin Tay and Chairperson of SIS-PTA Helen Manning pose in the school's library. Photo: SCMP/ Jonathan Wong
But the online events of last year continued with nine e-stalls offering primary-age students tips on making Christmas cards, snow globes, Santa-shaped origami, a mini vacuum cleaner from recycled materials and other crafts. The stalls were hosted on Zoom by senior pupils.
The workshops were complemented by pre-recorded concerts featuring students, parents and staff. Tickets for a craft workshop were sold at HK$50 and access to all online shows cost HK$100, with OSC receiving a portion of the proceeds. The event raised a total of HK$15,000.
Sierra Lee, a 12-year-old student at SIS and host of the snow globe workshop, said there were pros and cons of having to run these events online again.
Hong Kong kindergarten dresses up for charity
"Obviously doing it on Zoom is still a bit depressing, but Zoom workshops do have their benefits because we don't need to waste time grouping and making the primary kids pay attention," she said.
"Of course, you'll get some kids who are focused and some not: there's no way around that. I am glad we can still celebrate Christmas during Covid."
SIS Principal Kelvin Tay said the celebrations were all about empowering the children.
Why the greatest Christmas gift is paying it forward
"The cookbook captures families and brings people together with food; whereas the workshops and the market let the kids construct activities for one another," he said. "It's a learning experience for all."
Aside from the OSC drive, SIS partners with Mighty Oaks, an organisation dedicated to serving the elderly.
Prior to the pandemic, children made frequent visits to the Tung Wah Group of Hospitals Jockey Club Sunshine Complex home for the elderly, which is located just five minutes away from the school.
Due to social-distancing restrictions, however, SIS now brings vaccinated elderly onto campus to make kites and share their childhood stories with students.
Mighty Oaks is also one of the 18 OSC beneficiaries for 2021.
Tay said: "We focus on elderly service because it's hard for children to relate to grandparents sometimes. These programmes help students appreciate those who have contributed to society. This fosters gratitude."
He adds the school, which was founded in 1991, also hosts bake sales, vertical marathons – running up tall buildings – and other activities to raise money for a variety of good causes.
Sign up for the YP Teachers Newsletter
Get updates for teachers sent directly to your inbox
Sign up for YP Weekly
Get updates sent directly to your inbox