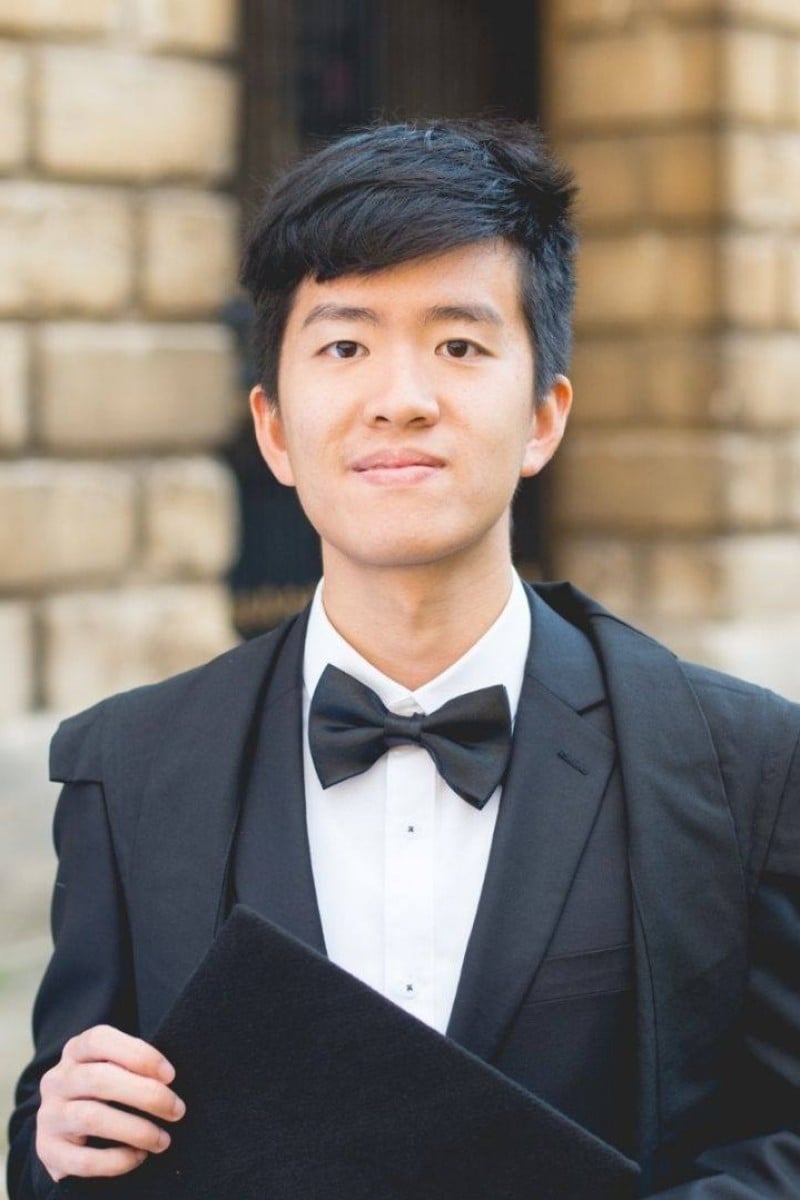 One student aims to help emigrating Hongkongers preserve their identity while abroad, and the other wants to preserve the legacy of forgotten composers

Every week, Talking Points gives you a worksheet to practise your reading comprehension with questions and exercises about the story we've written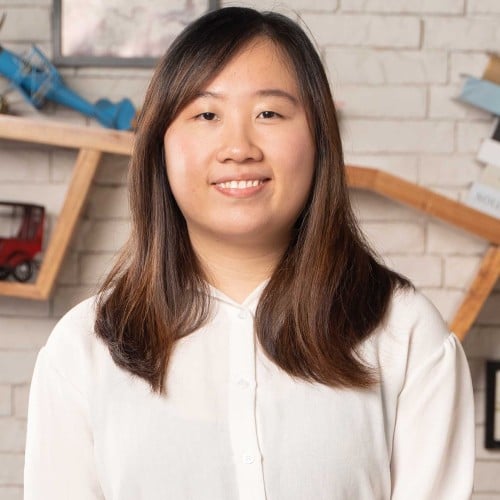 Sue joined the Post in 2021. She graduated from the University of Hong Kong with a double major in journalism and counselling.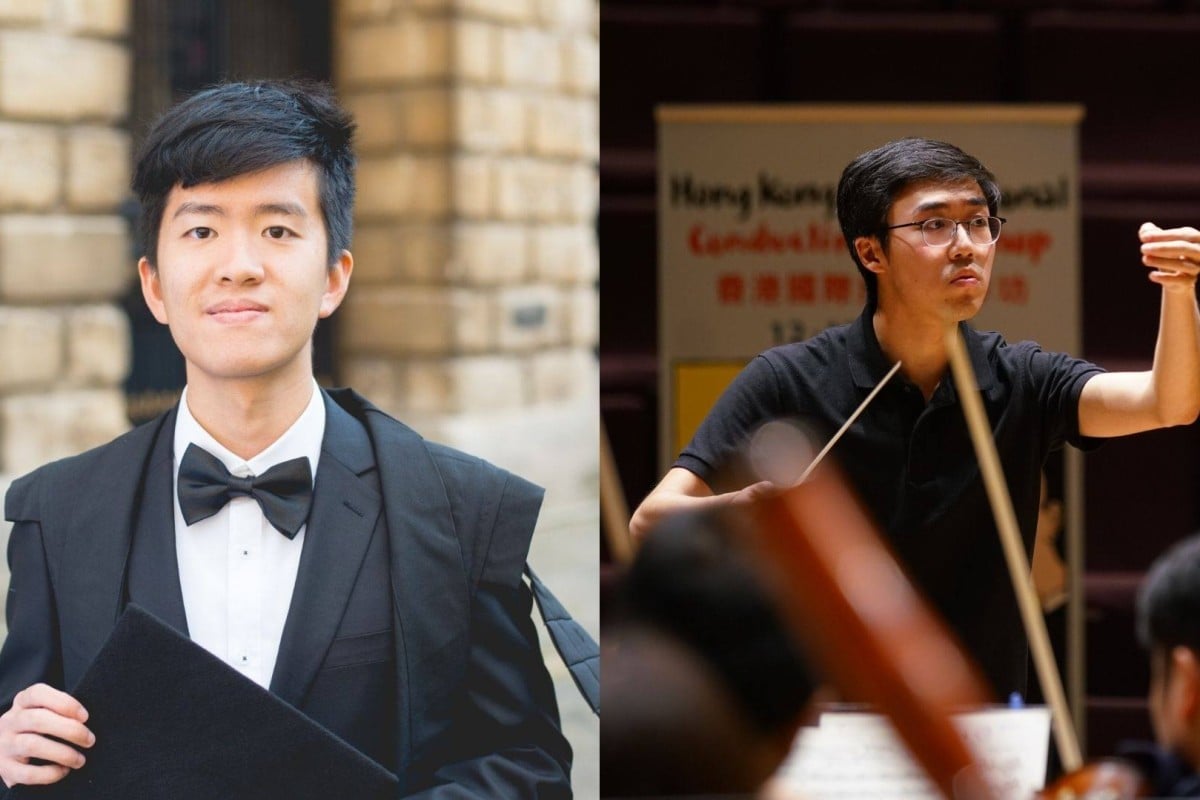 Artie Lam Tak-tsun (left) and Andre Chan Lok-sang are the two Hongkongers who have won the 2022 Rhodes Scholarship. Photos: Handout; Hong Kong Sinfonietta
Three months before taking Hong Kong's university entrance exam, Artie Lam Tak-tsun was offered a golden ticket to one of the world's most renowned schools – the University of Oxford – with a full scholarship.
For the student from Queen's College, a government school, studying abroad at an elite institution had long been a distant dream.
Now, about three years later, the 21-year-old has achieved yet another rare opportunity. He has been awarded the extremely competitive and prestigious Rhodes Scholarship to pursue a master's degree in migration studies at Oxford this fall.
Blind student at the University of Cambridge shares why she wants to be a layer
"I hope to help people emigrating from Hong Kong to maintain their identities abroad," the Rhodes Scholar said.
For a local student to attend a top university in Britain, it would seem that Lam's academic journey must have been smooth sailing, but that was not always the case.
Looking back, he said it was his passion for competitive debate that drove him to improve his English – and inspired him to study Philosophy, Politics and Economics for his bachelor's degree.
Hong Kong teens share what it's like to move to Britain
"Many debate topics are related to politics and economics, and [debating] also trained my spoken English," explained Lam.
His first debate competition was in Form Two, and he faced a team from an international school. Even though he was studying in an elite secondary school, his English was not nearly as fluent as his opponents'.
He lost the competition.
"I felt a huge gap between myself and the international school students. It seemed like I would never reach their level," he recalled.
It was a dream come true when Artie Lam was given a full scholarship to The University of Oxford in Britain. Photo: Artie Lam
The setback pushed Lam to work harder on his English language skills, but when he saw teams from other local schools with even less support than he had, it raised his awareness about educational inequality in the city.
"Some local schools might not even have the networks or money to hire a trainer for debating," he said. "I realised the inequality in resources, and this planted a seed in my heart to help local students."
In Form Five, he joined a programme at Access Abroad Hong Kong, an organisation run by student volunteers from Oxford and Cambridge University to help pupils in Hong Kong apply to these elite institutions.
Is Hong Kong an ideal learning environment for students?
With their help, Lam successfully enrolled at Oxford. He became a co-director of the group and organised events to share tips for applying to foreign universities.
"There are gaps in information, aspirations and resources [at local schools] … The syllabus is very limited as it does not encourage students to explore subjects outside the exam requirements," he said, adding that local pupils often did not know they could apply to overseas universities.
"Some students say to me, 'I don't think I can be like you' … I didn't expect to make it to Oxford … but I gave it a try."
How to make new friends when you go to school abroad
For the other Hong Kong winner of the 2022 Rhodes Scholarship, Andre Chan Lok-sang, receiving the award to study music was not what he would have expected as a child.
"It was quite late [when] I started getting into music and finding my love and passion for it," recalled the 22-year-old who graduated from Columbia University last year and will pursue a postgraduate degree in music at Oxford this fall.
"It's not a very common thing to see a Rhodes Scholar pursue music … [especially] in Hong Kong."
Andre Chan said he discovered his passion for music quite late. Photo: Andre Chan
When he was young, playing instruments was just a part of building his portfolio to get into a good school.
But after moving to the United States for high school, he started to find his passion. He played for the Boston Philharmonic Youth Orchestra and joined his school's choral groups. During that time, he explored the wide breadth of classical music which awakened his curiosity.
In 2017, Chan travelled to Poland and visited a bookshop where he found the book, Forbidden Music. In it, he read about Hans Gál, a Viennese-Jewish composer whose career was destroyed by the Nazi regime.
Do you need to go to university to be successful?
After more research, Chan decided to perform the composer's Serenade for String Orchestra, Opus 46 (1937).
To his surprise, news of his performance in 2018 spread to the composer's daughter, Eva Fox-Gál, who was living in Britain. In conversations with Fox-Gál over Zoom, he learned more about her father's life.
"Through her words, I got to know his music from a personal point of view," he recalled.
Andre Chan has learned about conducting from a class with the Hong Kong Sinfonietta. Photo: Hong Kong Sinfonietta
The Jewish composer was relatively famous in the 1920s, but his career was wiped out overnight because of the Nazis. Many of his loved ones died at the time.
At Oxford, Chan will continue researching Gál's music and fighting for the legacies of other censored and forgotten composers.
"You find [in] his music a lot of hope," Chan said. "And I think that's how music can inspire us – to feel the hope in life."
Click here to download a printable worksheet with questions and exercises about this story. Answers are on the second page of the document.
Sign up for the YP Teachers Newsletter
Get updates for teachers sent directly to your inbox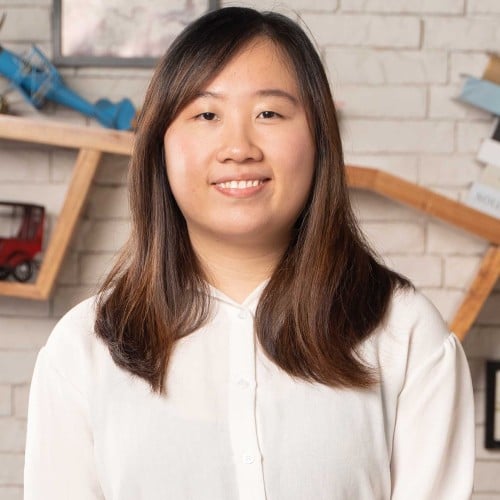 Sue joined the Post in 2021. She graduated from the University of Hong Kong with a double major in journalism and counselling.
Sign up for YP Weekly
Get updates sent directly to your inbox