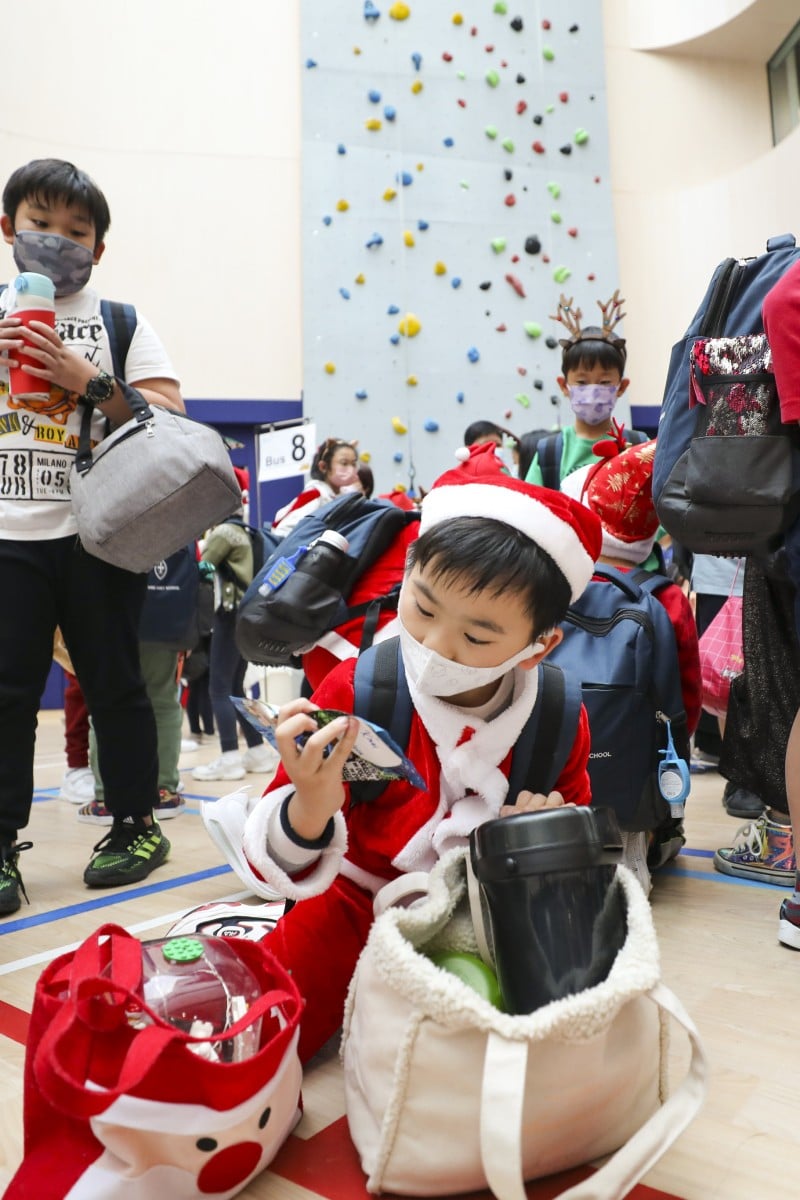 Sponsored
Hong Kong prep school raises HK$5,000 in first-ever fundraiser for Operation Santa Claus
Students at Wycombe Abbey School Hong Kong put on Christmas jumpers and spread festive cheer to raise money for charity

The fundraiser was just one of many good causes the school supported this year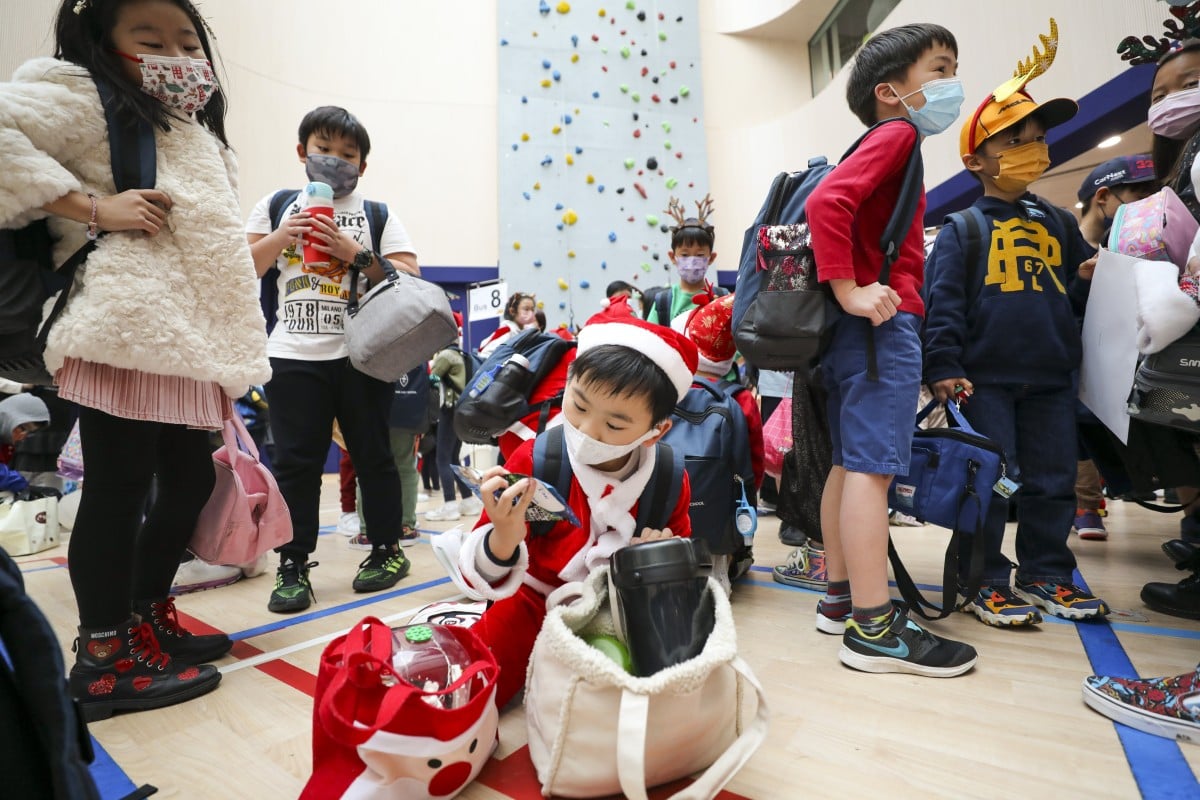 Wycombe Abbey School students dress up in Christmas outfits to raise money for Operation Santa Claus. Photo: Xiaomei Chen
Pupils and teachers at a private preparatory school in Hong Kong donned Christmas colours and their silliest seasonal jumpers for their latest charity fundraiser.
Wycombe Abbey School Hong Kong successfully raised over HK$5,000 (US$641) in their first-ever event for Operation Santa Claus (OSC), a charity fundraising drive co-organised by the South China Morning Post and public broadcaster RTHK since 1988.
With over 30 years of experience, the OSC supported 18 different charities in Hong Kong this year.
The Hong Kong school that got a visit from Santa
"We want [pupils] to have an existential awareness of other people, so that they are not just stumbling through the world without engaging in society," said Headmaster Howard Tuckett. "Most of our children come from wealthy families."
Each pupil donated HK$20 to OSC to switch out their uniforms for casual, festive wear, with almost everybody at the school getting involved.
Wycombe Abbey Headmaster Howard Tuckett with students Sophie Gowen (right) and Regina Wong Yeuk-kiu. Photo: Xiaomei Chen
But OSC was not the only good cause the school was involved in this year, with Tuckett saying they had also contributed to charities raising funds for an orphanage, protecting whales and many others.
He said that social responsibility and learning to give were important values at Wycombe Abbey.
Both featured in the school curriculum that Tuckett helped design, to teach and develop a "charitable frame of mind" among their pupils, he said.
Bringing the community closer with messages of kindness
"Especially in Hong Kong where many of our students live sheltered lives," said Tuckett, adding that most pupils had little contact with the impoverished parts of the city.
He said it was the school's responsibility to teach children in a safe environment about their "privilege and be aware of their responsibility".
"This is how an egocentric child becomes an exocentric adult," the headmaster added.
Wycombe Abbey School students buy ISC Christmas decorations. Photo: Xiaomei Chen
Tuckett also said that working with OSC was an important addition to Wycombe Abbey's activities, especially after the Covid-19 pandemic had made it difficult to organise volunteering opportunities.
The school, housed in a former shopping centre in Tin Wan specifically repurposed for Wycombe Abbey, currently had 250 pupils and could enrol up to 500 from Grade One to Eight at full capacity.
Featuring a Hong Kong-based British curriculum, it sought to prepare students for both independent schools in the city and the United Kingdom.
Tuckett said originally a third of pupils came from local families, another third from the expatriate community and the final third from mainland China. But because of the Covid-19 pandemic, around 80 per cent of current students were local.
According to the headmaster, the recently established Wycombe Abbey was always ready to explore new opportunities and participate in charitable efforts.
Sign up for the YP Teachers Newsletter
Get updates for teachers sent directly to your inbox
Sign up for YP Weekly
Get updates sent directly to your inbox