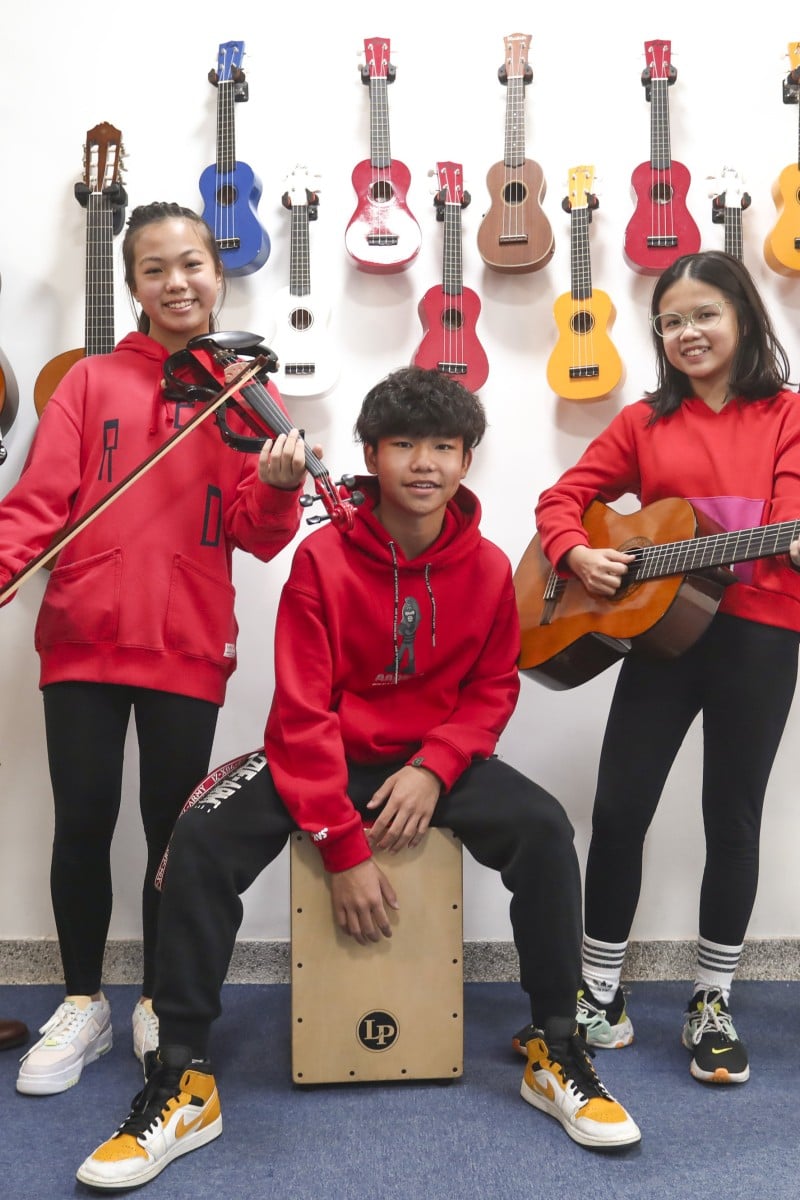 Small school shows off big talent in fundraising show for Operation Santa Claus
Secondary students at Tai Kwong Hilary College put on talent show, dress casual to raise money for Operation Santa Claus

School principal says fundraiser great opportunity to teach power of kindness after tough years of pandemic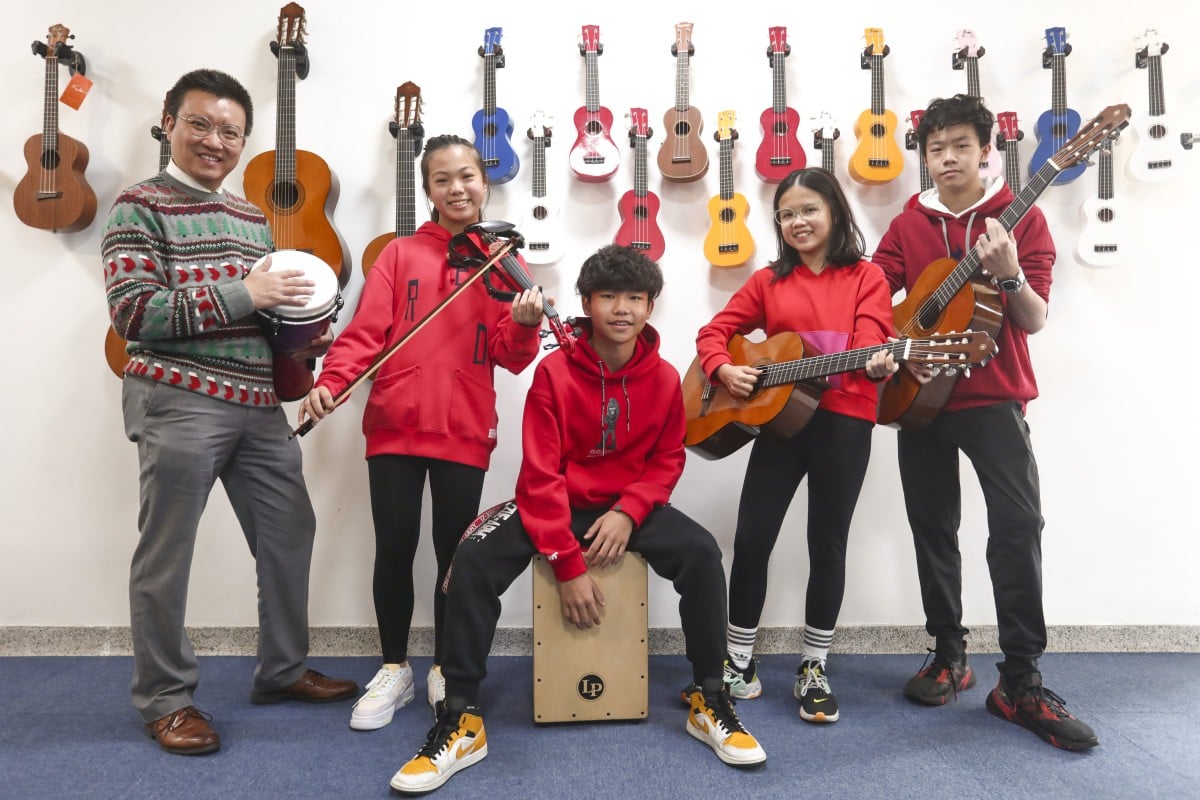 (Left to right) Tai Kwong Hilary College Founding Principal John Cheung and students Chloe Chow, Karson Cheung, Ginny Yip, and Daniel Mak at the school in Tai Po. Photo: Jonathan Wong
Hong Kong secondary students spread joy through the power of music and dance as part of a performing arts show to celebrate the season of giving.
Featuring choir performances, dance recitals, piano solos, and an assistant principal dressed in a fat Santa suit, Tai Kwong Hilary College in Tai Po offered up a variety of talents to raise money for Operation Santa Claus (OSC).
OSC is an annual fundraising campaign co-organised by the South China Morning Post and public broadcaster RTHK since 1988, which raised money for 18 charities across Hong Kong this year.
Lunchtime concert raises money for Operation Santa Claus
The small school of 150 Grade 7 to 9 students managed to raise an amazing HK$5,000 (US$641) for the campaign, thanks to the larger-than-life talents of its performers.
Each student gave HK$20 to wear their favourite clothes and enjoy the show, said Principal John Cheung Ngai, adding they had also auctioned 12 pieces of art from the school for extra money.
Christmas cheer was everywhere in the school with laughing and shouting students running down the hallways holding instruments, all dressed in costumes.
The student choir sings for the Christmas show at Tai Kwong Hilary College. Photo: Jonathan Wong
"I feel joy and happiness when I play music," said Grade 8 student Daniel Mak King-tin, who performed a jazz piece on the guitar. "And I want to share that with others too."
The school offered up a total of 13 performances, including pieces by their choir and orchestra. University dance crews and a cheerleading squad even shared the stage as guest performers alongside delighted students.
Grade 9 student Karson Cheung Pak-yin and his crew were among the performances, dancing energetically to a mash-up of tunes, while classmate Ginny Yip Chi-lam played a sonata by composer Clementi because it "inspired joy".
A photo op with Santa raises money for OSC
During the show's intermission, students spread cheer by placing their money in a festively themed donation box.
"Christmas is about kindness," said Chloe Chow Tze-ching, who performed as part of the school choir.
"We always wanted to organise performances and shows for the students," Cheung said.
"We're a new school which just started last year. Many of our celebrations could only be done online."
Hilary College opened its doors in 2020 during the pandemic, which meant students got less time with friends and teachers because of the suspension of in-person classes.
Combining the school's Christmas celebrations and end of term with the opportunity to support a good cause, Cheung said he hoped to promote the "power of kindness".
"We always try to find ways to make activities more meaningful for them," he said.
"We also want to use this opportunity to inspire our students and to connect them to the outside world."
Sign up for the YP Teachers Newsletter
Get updates for teachers sent directly to your inbox
Sign up for YP Weekly
Get updates sent directly to your inbox