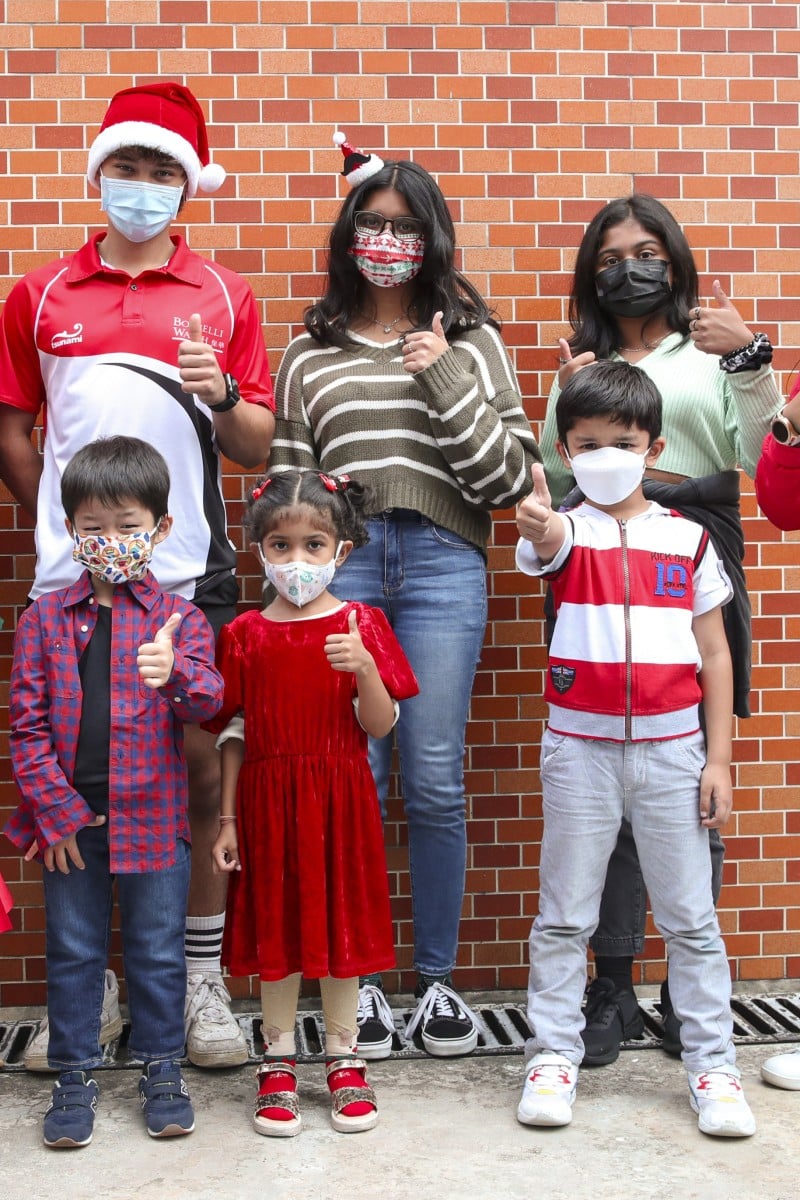 Operation Santa Claus: Hong Kong international school fosters culture of giving with 'free dress days'
American International School has been a partner of Operation Santa Claus for more than 15 years, raising over HK$123,000

Such charity initiatives teach students that the need to give back is part of being a responsible citizen, says Anita Simpson, head of the school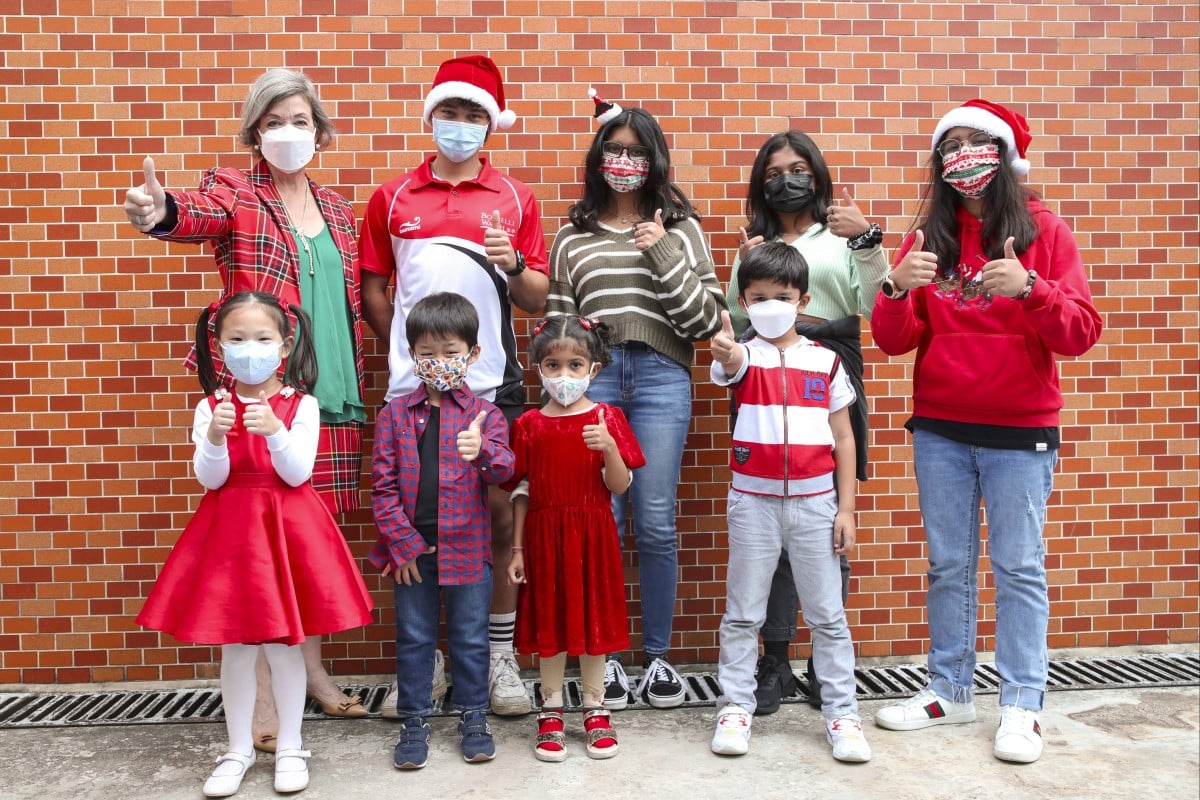 (Front row, from left to right) Early Childhood 2 Angel Li Chi-yiu; Grade 1 Junior Hirotake Amemiya; Early Childhood 2 Tashi Rajora; Grade 1 Purav Kothari; (Back row, left to right) Anita Simpson; Grade 12 Maxim Atepolikhin; Grade 12 Palak Gandji; Grade 8 Keertidha Sindar, and Grade 6 Ayleen Ahmad pose for a picture at the 'Wearing red and green" event at American International School. Photo: Edmond So
An international school in Hong Kong has been fostering a culture of giving by incorporating a fundraising theme into its monthly "free dress days".
"It helped us connect with organisations who are actively giving back to Hong Kong society," said Kiki Sundar, a grade eight student at the American International School.
"Free dress days" allow students to donate to various charity causes, such as Operation Santa Claus (OSC), while getting the chance to dress casually. According to Sundar, they have become a part of school culture and are held regularly.
Promoting the power of kindness through OSC
"It is important to give back to the community," she said.
The American International School has been a longtime partner of OSC, having participated in the initiative for more than 15 years and raising over HK$123,000 (US$15,790) over the years.
OSC, an annual charity fundraiser co-organised by the South China Morning Post and RTHK since 1988, supported 18 charities last year.
The American International School in Hong Kong. Photo: K. Y. Cheng
Anita Simpson, head of the American International School, said regularly holding such free dress days was "part of a much larger effort to elevate deep learning".
"By repeating the process, we help [students] realise the need to give back is part of being a responsible citizen," she said, adding that the school aimed to help pupils develop global perspectives and "look beyond the four walls of the school".
Simpson said the school had a long history of volunteering with children with special needs. The coronavirus pandemic meant that some plans for social work had to be changed, but the school still brought in experts to hold talks and share experiences with the students.
Lunchtime concert raises money for OSC
This year, students built a hydroponic water feature to grow their own vegetables, as part of a drive to raise awareness of environmental and food security issues, she said.
"We try our best to get our students into the community," she said. "A part of being global citizens is to care about topics such as global warming and the environment."
Simpson said students were required to perform 20 hours of volunteer work as part of graduation requirements, though they would have well exceeded that by the time they finished school.
"A lot of us do charitable work and volunteer regularly," said Palak Gandhi, a grade 12 student.
Gandhi said she realised the importance of giving back after her volunteer work put her in touch with various sections of the local community.
"When you take a step back, you realise that the world is so vast and there is so much out there," she said. "[Volunteering] actually humbled me as a person."
Gandhi said she hoped to go into physiotherapy, as she wanted to do work that involved "helping people".
"Fundraising isn't directly helping someone, but it is transferring money to those who truly need it," she said. "There are a lot of people and animals out there, who need this money a lot more than we do."
Sign up for the YP Teachers Newsletter
Get updates for teachers sent directly to your inbox
Sign up for YP Weekly
Get updates sent directly to your inbox