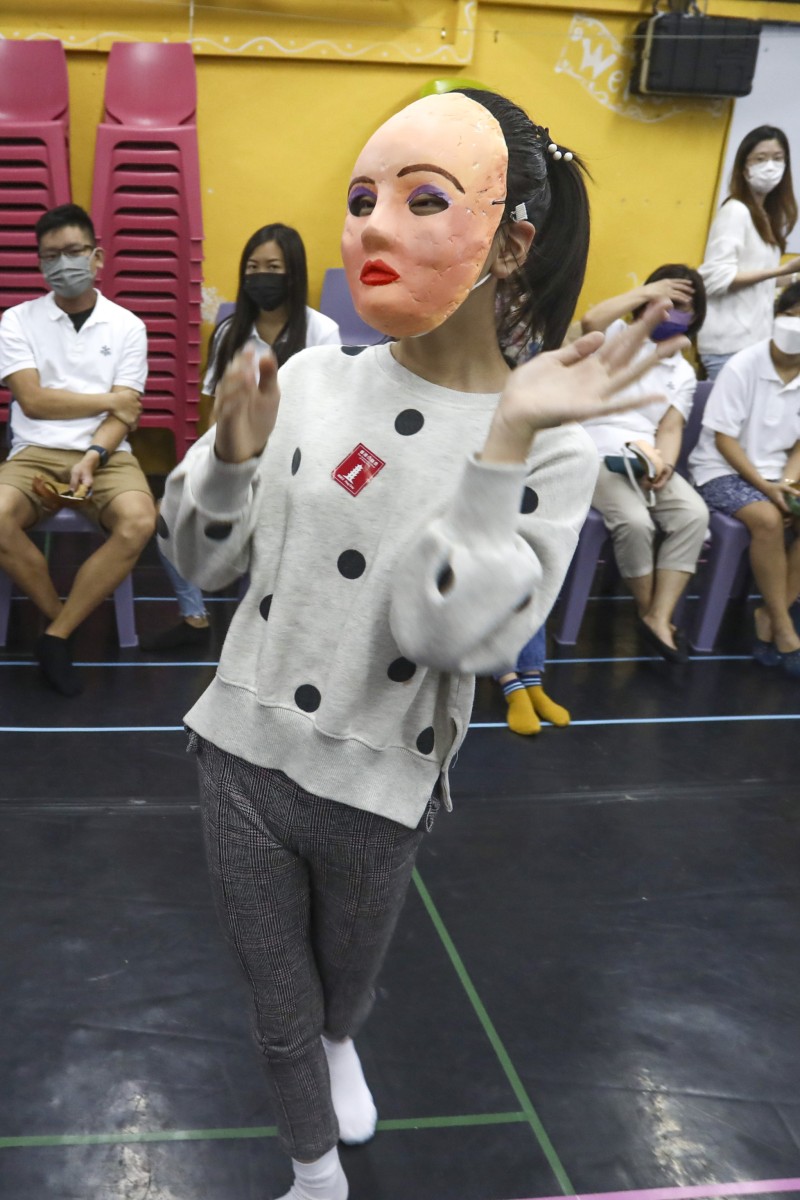 Six children learned how to make and act with masks during a two-day session with The Nonsensemakers in November 2021

Event is part of OSC's performing arts theme and sponsored by UBS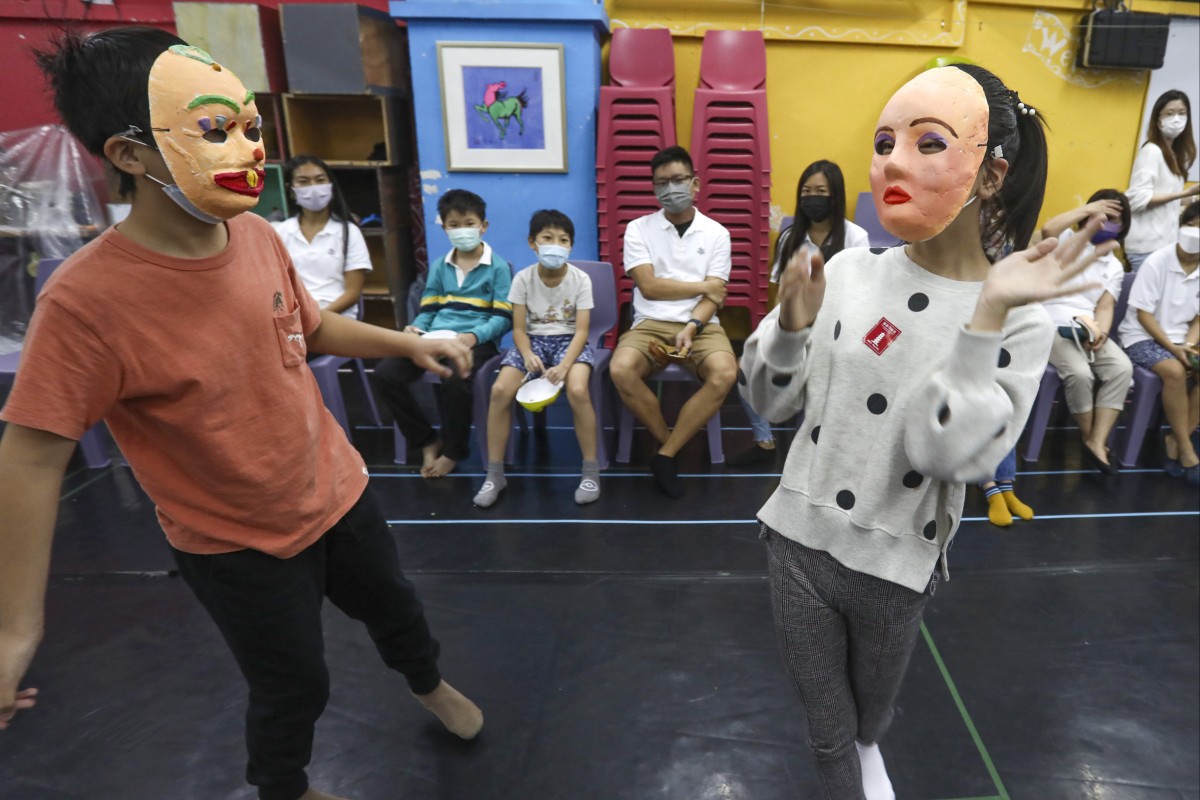 Students participate in The Nonsensemaker workshop at Wing Chai Industrial Building in San Po Kong. Photo: Jonathan Wong
A Hong Kong theatre group has given some underprivileged children a lesson on using masks to express themselves.
Local theatre group The Nonsensemakers held a two-day mask-making workshop on November 13 and 20 for six primary school children from three beneficiaries of Operation Santa Claus – an annual charity initiative organised by the South China Morning Post and public broadcaster RTHK since 1988.
The event, part of OSC's performing arts theme last year, was sponsored by global banking giant UBS, who also sent nine staff as volunteers to help children make masks.
Fostering a culture of giving through 'Free Dress Days'
"Children's views are unique. Our job was to guide them through their thought process and what they want to express on their masks," said Angel Yeung Wai-hing, of UBS.
One child, she added, wanted a mask with a moustache and a tall nose; another just wanted something to cover his face while he slept.
"And one girl wanted to make a mask for her mother because she says her mother doesn't think much of her own looks, so the girl wanted to show her that she is beautiful with the help of the mask," Yeung said.
Scenes from The Nonsensemaker workshop. Photo: Jonathan Wong
In the second workshop, the children were asked to do a silent catwalk, using only the masks as a form of expression.
"If children wanted to portray an aloof person, then they needed to consider how they walk, present themselves, how high they had to lift their noses, and so on. We as volunteers learned quite a bit too," Yeung said.
This was the first time The Nonsensemakers partnered with OSC, which supported 18 beneficiaries in 2021. Other partners in the performing arts programme included lion dance and martial arts group Li Fei Piu Chinese Martial Arts Association, family centre for creative arts Baumhaus, and the Hong Kong Magician team.
Promoting the power of kindness with OSC
Founded in 1990, independent theatre company The Nonsensemakers stages productions with positive and encouraging themes. In 2013, it created the Hand in Hand Capable Theatre featuring actors with disabilities.
Jo Ngai Yee-shan, executive director of The Nonsensemakers, said the arts were a universal form of expression.
"Whether it's mask workshops for children or what we do at Hand in Hand Capable Theatre, we hope to offer arts training and a platform for talent to shine, regardless of their abilities … We learn from each other and contribute to a greater artistic cause. Everyone is equal here," she said.
OSC LOGO - Operation Santa Claus 2021.
Ngai said that masks were key props at Hand in Hand Capable Theatre's annual performances, allowing actors to make full use of their body movements to make up for a lack of facial expressions.
"Without your face, the audience cannot understand what actors are trying to say, so masks are a great way to encourage them to speak with their bodies, to find ways to radiate the same power and energy. It's not an easy task."
Sign up for the YP Teachers Newsletter
Get updates for teachers sent directly to your inbox
Sign up for YP Weekly
Get updates sent directly to your inbox