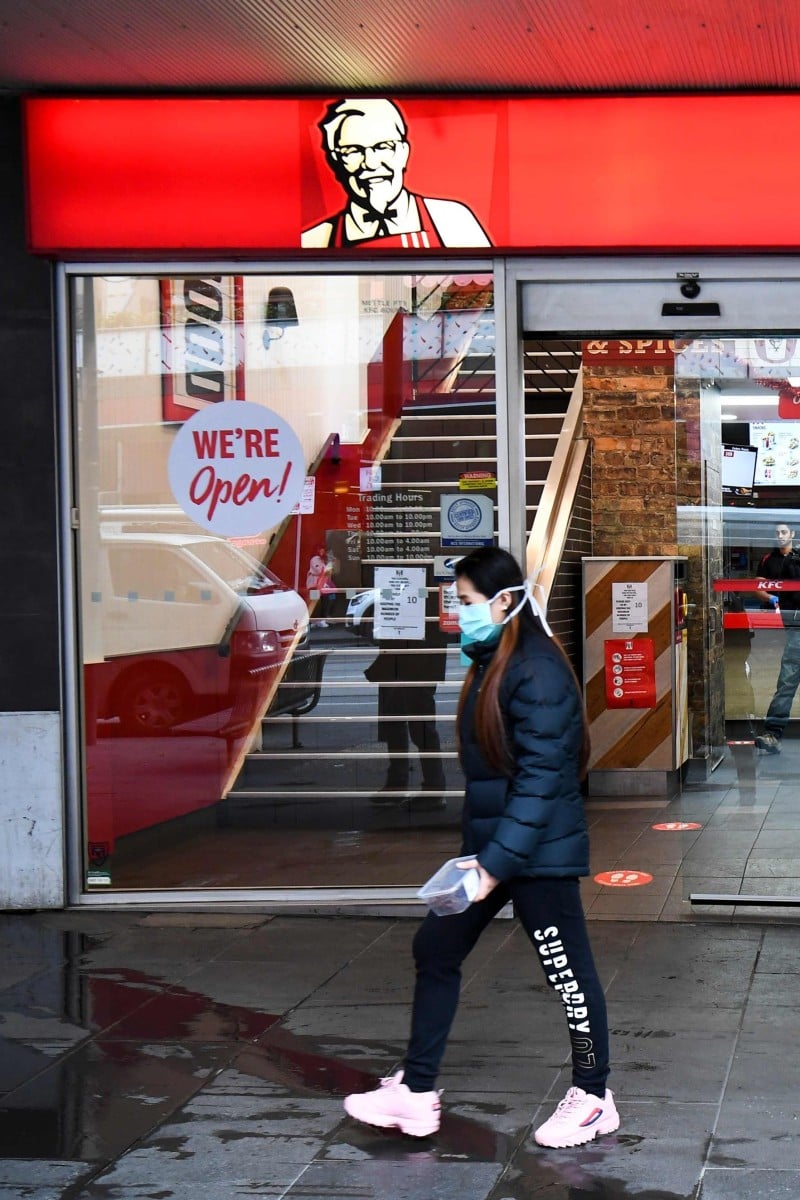 KFC's interest in offering halal food brings hope to Hong Kong's Muslim community
Dietary requirements outlined in Islam require animals to be slaughtered in a special way, and finding meat that fits the requirements can be difficult in the city

Muslim Hongkongers say the move would promote cultural understanding and prompt businesses such as McDonald's to follow suit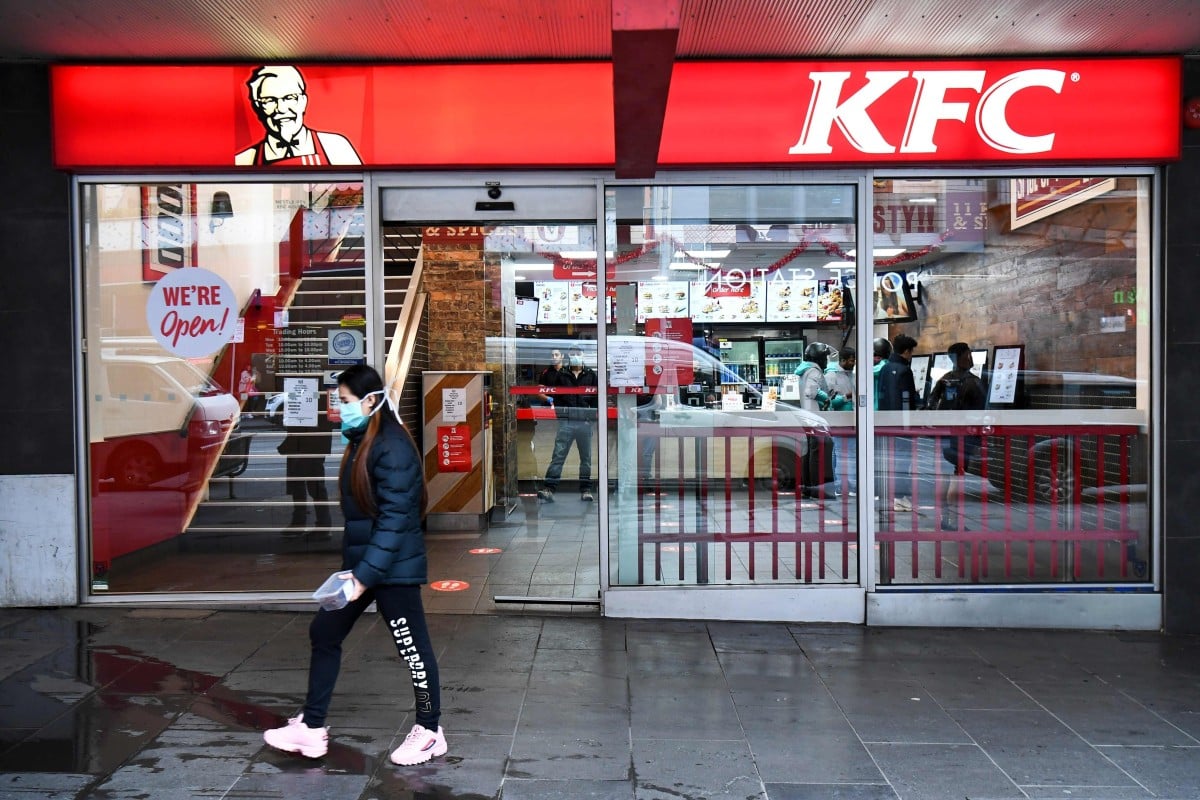 Muslims in Hong Kong hope that KFC will consider offering halal choices on its menu. In order for meat to be halal, it needs to be prepared in a special way outlined by the rules of Islam. Photo: AFP
Hong Kong's Muslim community hopes that KFC's interest in providing halal options would pave the way for more local restaurants to offer meals suitable for those who follow dietary restrictions outlined in the Islamic faith.
KFC in Hong Kong previously expressed interest in getting the fried chicken chain halal-certified, said the Incorporated Trustees of the Islamic Community Fund, also known as the Board of Trustees (BOT), in October.
"We are still in contact with them. They are in the process of making it halal. It's just going to take some time," said Ibraheem Mohammad, the Halal Certification Office Manager of the BOT.
The Pakistani engineer who overcame racism and sexism
Jardine Restaurant Group, the restaurant chain's operator in the city, said they had no further comments on the topic at this time.
Halal – an Arabic word that means "permissible," refers in this case to dietary requirements outlined in Islam. Halal meat should be slaughtered through the jugular vein of the animal, and God's name should be said at the time of the slaughtering. Many Muslims eat only halal food, and those who do may find it difficult to find offerings in Hong Kong.
In an email, KFC said it appreciated the opportunity to support the Muslim and halal-preferring community in Hong Kong.
The chain recently began offering a meatless burger in certain markets. Photo: Handout
"We are excited to see such an enthusiastic response from customers – it is a very good sign for us to explore bringing halal food to KFC in the near future," the statement said.
Members of the city's Muslim community applauded the idea, saying they hoped more local food stalls and restaurants could offer halal options, adding that it would help locals understand their culture better.
Around 300,000 Muslims live in Hong Kong, making up around four per cent of the city's population.
Muslim student in Hong Kong allegedly banned from wearing headscarf
Ahmed Waqas, 22, who owns a Pakistani grocery store in Choi Hung, said getting KFC halal-certified would have a huge impact on the city's 350,000 foreign domestic helpers, primarily those from Indonesia, who are predominantly Muslim.

"For a Muslim, either you have to be lucky enough to have some facilities near you, or you need to hang out mostly around Tsim Sha Tsui or Jordan," said Waqas.
Waqas said that the certification would act as a meeting place for the city's Muslim and non-Muslim communities, as the move would prompt other businesses to follow in KFC's footsteps.
"If KFC does it, McDonald's is going to do it as well," he said.
Sign up for the YP Teachers Newsletter
Get updates for teachers sent directly to your inbox
Sign up for YP Weekly
Get updates sent directly to your inbox